When Jackie Galloway was seven years old, she decided she wanted to be an Olympian. She wanted to be a World Champion. She wanted to be the best taekwondo athlete in the world and nothing was going to stop her.
Thirteen years later, she took home an Olympic medal.
"The only word I can use to describe it is surreal," she says. The fact that she was actually achieving her crazy childhood dream didn't register until she walked into Maracanã Stadium for opening ceremonies with the rest of Team USA. "It was indescribable. There were so many people in there, it was so loud; it was everything you see on TV and everything you could imagine it being and more."
When it came time for Olympic competition, though, that surreal incredulity was replaced by the familiar steps of competition. She had spent her whole life practicing kicks, spins, actions and reactions, and she had no doubt that she could be successful as long as she executed everything to the best of her ability. It wasn't until she was on the medal stand that she truly began to comprehend what she had accomplished.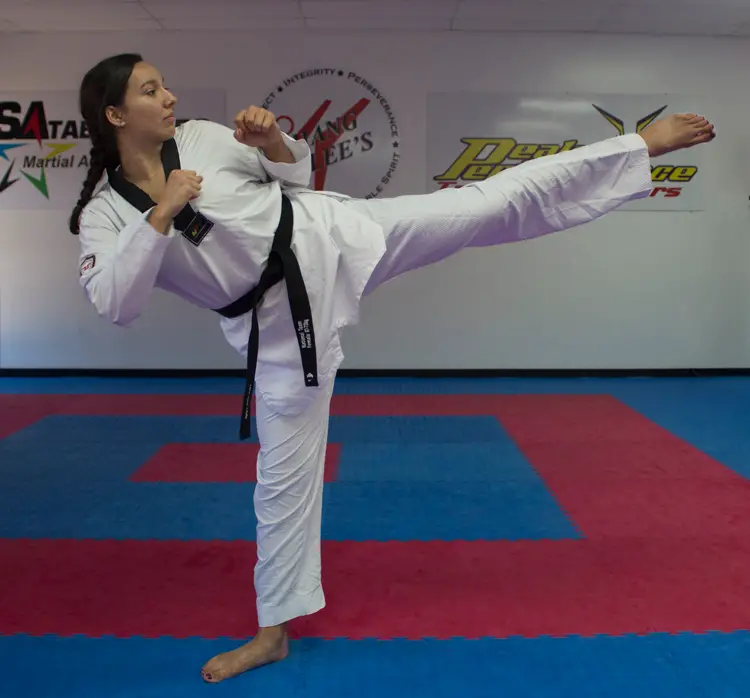 "When I actually stood on the podium and had the medal around my neck, I realized that the medal represents an accumulation of everything I'd done up to that point—every kick I had thrown since I was a little kid, and all the times that I didn't want to go to practice, or all the times that I was crying in practice or all bruised up going to school. It represented all that hard work that I had put in and that everyone else had put into me and my journey. In that moment it all collided."
Taekwondo was always a part of life in Galloway's family. Her grandparents owned and operated a taekwondo studio, so martial arts were a constant influence on her childhood. "It was always a family activity growing up," she says, "and then I just fell in love with competition."
Growing up as a female in competitive taekwondo wasn't always easy. From a young age, Galloway had to get used to other people's preconceived notions of her sport: "As soon as I would tell someone I'm into taekwondo, I would get one of a handful of responses. 'Oh, don't make her mad' or 'I'll bet you're tough' are some of the most common ones." She faces these preconceptions on a regular basis, especially there tends to be fewer women than men in taekwondo, and in combat sports in general.
Then again, there are also fewer women than men in engineering, and that hasn't stopped Galloway either.
In addition to her international success in taekwondo, Galloway is a mechanical engineering student at the University of North Texas. Taekwondo and engineering may seem like an odd combination, but she believes they go hand-in-hand. "I like to compare taekwondo to a game of chess. I approach it very analytically; I try to anticipate my opponent's moves and then apply my own kicks and spins based on what they are going to do. It's very similar to how engineers have to look at problems—especially in mechanical engineering." The analytical thinking that makes Galloway such a successful taekwondo athlete also contributes to her love for engineering.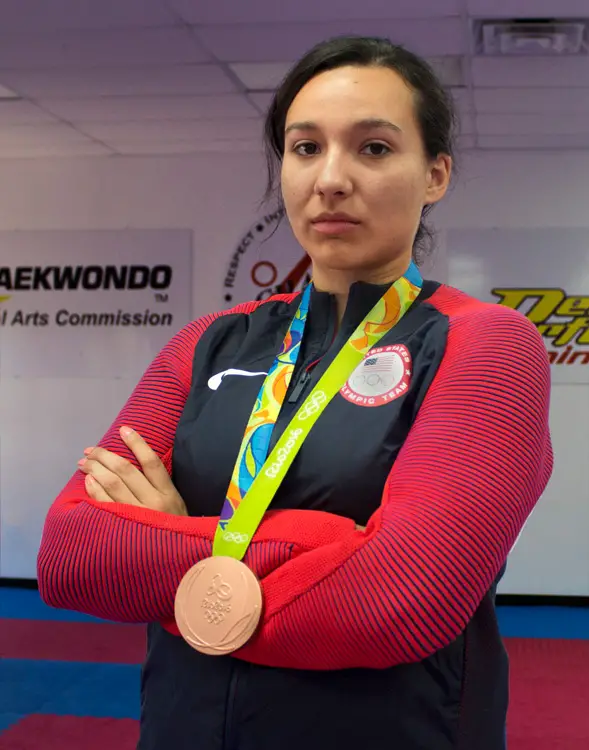 In the future, Galloway hopes to put her athletic experience to work in the world of engineering, designing prosthetics that can move cleanly and smoothly. Her taekwondo career is built upon an awareness of when and how to execute movement, and she hopes to use that experience to design prosthetics that allow their owners to perform to the best of their physical abilities. She recognizes that working in an engineering field while competing internationally may seem impossible to most people, but she is up for the challenge.
As a whole, she believes people are capable of a lot more than they give themselves credit for. "I think people are discouraged by their preconceived notions of what they are capable of doing," she says. Getting up at four in the morning to practice before a full day at school may seem crazy, but then again, so does standing on a podium with an Olympic medal around your neck.
Read about another college student gearing up to become next fencing Olympic champion in 2020.