Purring Over Pour Overs
The Black Cat Market, which Baloch co-founded with her friend Olivia Ciotoli, will serve coffee with a side of cat.
By Lindsay Biondy, University of Pittsburgh
---
Thanks to Point Park University graduate Olivia Ciotoli and Chatham University senior Indigo Baloch, Pittsburgh will soon be getting its second cat café, where, yes, you can get any beverage, from a hot coffee to a hot chocolate, and bond with any cat, from a short-haired tabby to a long-haired Persian.
The first cat café opened in Taipei, Taiwan, in 1998, and it was so popular that it quickly spread to Japan in 2004. There are now over 150 cat cafés, 39 in Tokyo alone. The cafés became so popular with tourists that you can now find them all over America, but don't worry, all the cats are kept in a separate room, so your drinks and pastries will be hair-free.
"We will basically function like your typical cafe, serving coffee drinks and some baked goods, but we will also have a separate room where guests can interact with adoptable cats," says Baloch.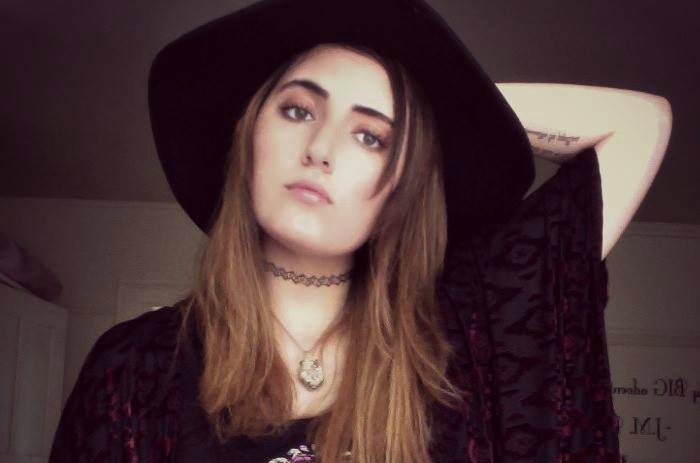 That's right. Every single cat is adoptable. If you feel a deep connection with one of the furry little felines, he (or she) can be all yours.
"I like to tell people that a cat cafe is basically half coffee shop, half adoption center," Ciotoli says. "All of our cats will be from Animal Rescue League, so you can technically adopt them on the spot! It's a great way to find homes for shelter cats and provide them with a comfortable and fun space to live in the meantime."
The two best friends, who met at a local music venue called The Mr. Roboto Project, bonded over Baloch's "Lord of the Rings" shirt, and their fast friendship eventually transformed into a promising partnership.
"Livy and I often book and host concerts within the Pittsburgh DIY music scene," Baloch says. "While hosting shows, we'd always end up on her laptop, looking at and fawning over the cats up for adoption at the Animal Rescue League. We'd sit there and wonder how we could manage to adopt all of those poor kitties"
And, like straight out a movie, inspiration struck. The girls realized they both loved cats and coffee, and they figured the Animal Rescue League could always use help housing and adopting stray animals, and a cat café would be the perfect opportunity to support what they do and find homes for kitties.
"I've always admired the work Animal Rescue League does for homeless animals in Pittsburgh," Ciotoli says. "We figured that by combining our powers, we could really make this work. We started thinking about how we could get other people to adopt these cats. How could we make sure they found their fur-ever homes, even if we couldn't be their owners? When we sat down and laid out our skills and resources, it became clear that we could make the cat café happen."
As for the name of the café, they really wanted a play on words, something that would make a passerby stop and chuckle, like Catffeiene. Eventually, they settled on The Black Cat Market.
"It really just fit the aesthetic we were going for, which is kind of nature-based and 'witchy,' for lack of better words. I have two black cats," says Ciotoli, "so, it's sort of inspired by them as well."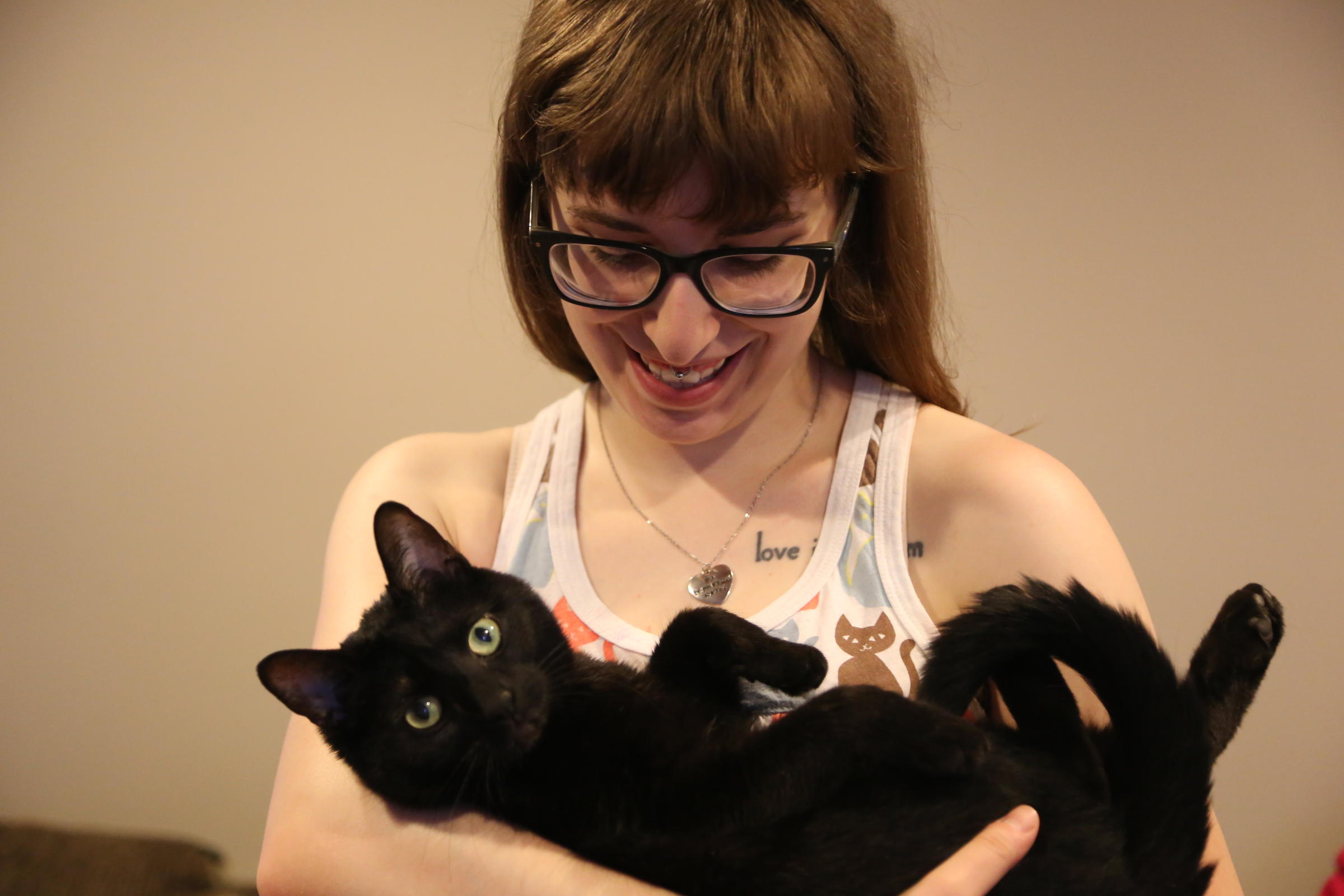 Of course, being a college student and starting your own business isn't easy, but with strict time management and a great work ethic, Baloch makes it work. Not only does she juggle her school work and her undergraduate thesis, she's also involved with many student organizations.
"If I see something I'm passionate about, I have to get involved," says Baloch. "Livy is a wonderful best friend and business partner in keeping me balanced and making sure I get everything done. This is something I never could have or would have tackled alone, and I'm grateful to be pursuing this dream with her."
Ciotoli, too, has dedicated herself to the café. She's expending all of her energy preparing for the grand opening of The Black Cat Market, and she is happy to put in extra work until Baloch graduates.
"The Black Cat Market has been my goal since we came up with it," she says. "Right now, I work a flexible food-delivery job, so I have time to deal with café work as often as possible. I'm excited for the day The Black Cat Market officially opens, so I can focus on it 110 percent."
There's been quite a few roadblocks trying to secure a storefront, so the grand opening has been pushed back a few months, but Ciotoli and Baloch say they're moving in the right direction. Fellow coffee and cat-lovers can expect The Black Cat Market to open to the public this spring. There's no doubt that this café will leave cat-lovers everywhere saying, "Why didn't I think of that?"