This past June, University of Texas student Imran Rizvi, a Biochemistry major, created the fashion website "Libaas by Imran" to showcase his personal style and embolden others to dress how they want. The Longhorn senior, who once kept a private journal of handwritten poetry in high school, has grown much more confident in his self-expression since then, as well as changed the medium through which he catalogues it.
Other than a small description of the outfits he models, Rizvi keeps his website light on text, opting instead to let the stunning photography, clean design and curated clothing communicate for him. "It's not really a writing project for me, but more just an artistic expression project and creativity project," Rizvi says.
"Libaas," which means "attire/garments" in Urdu, reflects the importance that Rizvi places on honoring his heritage through his style. In fact, each post on Libaas, which all show Rizvi modeling in different locations and in different outfits, can be sorted neatly into one of two categories: Either a modern, trendy, Western style of dress, such as distressed denim, Chelsea boots, cuffed pants and turtlenecks; or clothing that reflects his Indo-Pakistani Islamic heritage, such as ornate, jacket-like sherwanis or elegant, shawl-like kurtas.
For instance, in a post called "The Contemporary Austin," Rizvi visited an art gallery in downtown Austin where Shariq Memon, another UT student, photographed him modeling a white ASOS polo, Zara sneakers and pants, a Vincero Collective watch and Prive Reveaux sunglasses. Then, in another shoot, this post titled "Eid al-Fitr," which is the Muslim celebration marking the end of Ramadan, Rizvi poses with friends and family as he shows off his outfit, a Junaid Jamshed kurta, Topman loafers and a Tommy Hilfiger watch.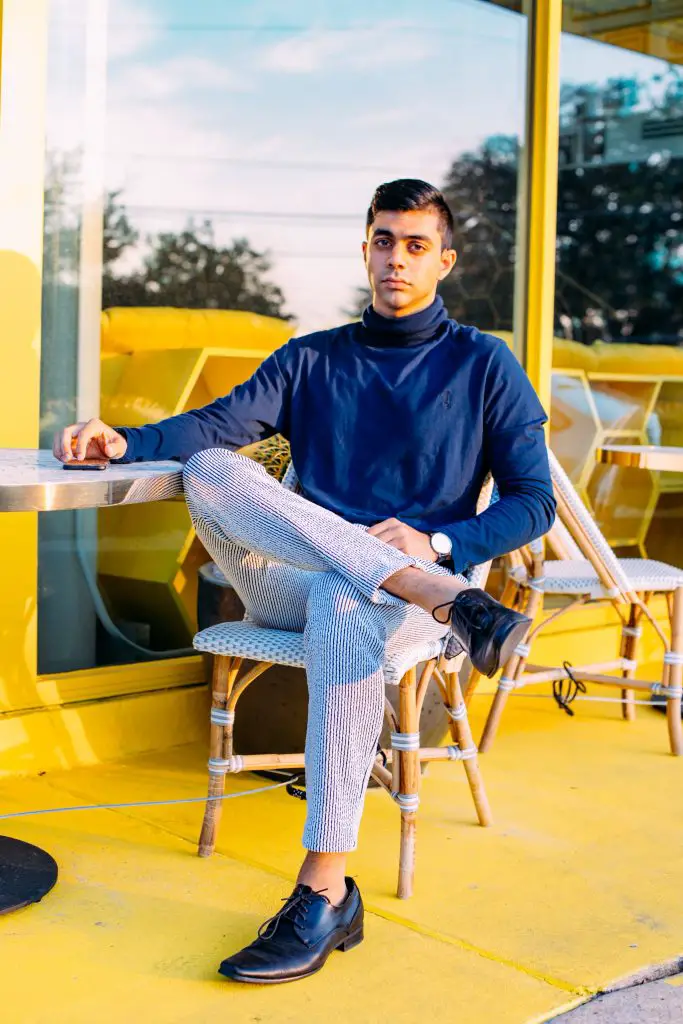 Even though Rizvi's sophisticated style has a decidedly luxurious air to it, his favorite stores are the local Zara and vintage shops: places that the average student can afford to shop at. In fact, the masthead at the top of his website reads: "Fashion and apparel on a college budget." Rather than sourcing clothing purely from designer retailers, Rizvi fills his closet in the same way many students do, which is by mixing a few standout pieces with a legion of affordable staples. "My style is urban, fashion-forward and eclectic," says Rizvi. "If I like it, I wear it. I don't really put any boundaries on myself."
While Rizvi's international tastes set him apart from many student designers, it's his academic background that puts him in a field of his own. Rizvi, who is studying Biochemistry in hopes of making it into med school and becoming a physician, is well aware of the fact that pre-med students have very little time for non-medical pursuits. Prestigious medical schools accept so few applicants that aspiring doctors often find themselves weighing every decision based on its likelihood to improve their odds of nabbing one of the spots. Rizvi knows that graduate schools love diversity of background and interests, and he is confident that as long as he remains competitive academically, Libaas by Imran not only gives him a creative outlet, but strengthens his likelihood of getting into a good school by distinguishing him from his competition.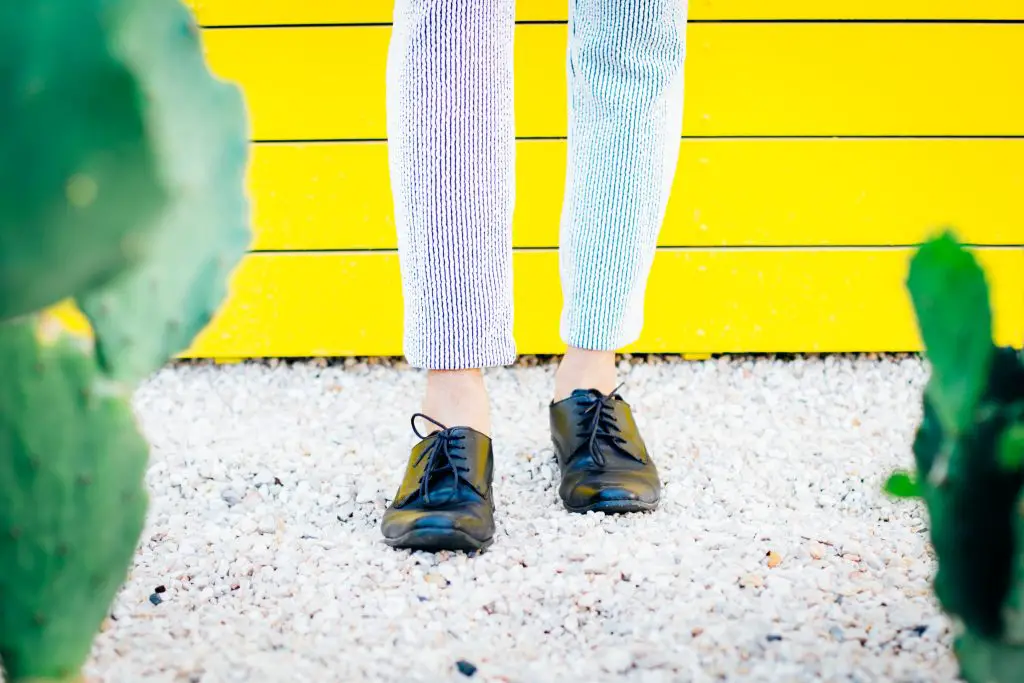 In fact, Rizvi sees a lot of potential for crossover between his two interests. When it comes to separating a good doctor from a great doctor, few qualities are as important as bedside manner. When patients feel that they are being treated merely as a statistic or a chart, they are more likely to distrust the doctor, which can increase the likelihood of them suing for malpractice or prevent the physician from treating the patient to the best of their ability. As a result, doctors who make a conscious effort to see patients as individuals often have greater success in establishing meaningful connections, which can lead to improved quality of care.
It was with the importance of the provider-patient relationship in mind that Rizvi began experimenting with ways, through clothing, to individuate patients. If you have ever worn a hospital gown, you are probably familiar with how dehumanizing the garment can feel; patients wear them for days on end, during which time the only thing separating them from nakedness is a flimsy sea-foam sheet laced together by a string at the back.
In response, Rizvi imagined a gown that would meet all of the necessary functional requirements, but would allow for a greater level of individualization, primarily through different color schemes and patterns. "A lot of how you feel is affected by what you wear, because it makes you feel more confident. It makes you feel more upbeat and happy if you're wearing things that you like or things that look good," Rizvi says.
Before Rizvi goes to medical school he plans to take a design seminar, which he hopes will give him the background necessary to turn his vision into a reality. If nothing else, the UT senior plans to continue to cultivate his passion for design and hopes that it will keep inspiring new perspectives in his medical career.