Emma Horath, a junior at Illinois State University (ISU), began her four-year plan for college with determination. She knew business was the path for her and she took every opportunity she saw. With a major in Business Management with the Sequence in Organizational Leadership and a minor in Mass Media, Horath brings a unique mindset to her school's business environment.
As current president of ISU's Women in Business (WIB) and a member of the university's College of Business Executive Council, she mixes her passion for photography into a new era of business. One day soon you'll see her conquering cities in her heels—with a camera in hand.
Lauren Clohessy: Let's Start with Women in Business. How did you get involved in the organization?
Emma Horath: I was a freshman wanting to get involved and needed something that was kind of business related. We have what we call "Festival ISU" and it looks like a scene from a movie. Clubs are lined up around the quad. I went up to the table for WIB and learned more about the organization and actually enjoyed going to meetings every other week. I joined the executive board in spring 2016, my freshman year.
LC: How did you eventually transition to the role of president?
EH: It was an interview process for the position. Megan, the president at the time and founder of the organization, mentioned that I'd love it before the process began. I interviewed with Megan and a faculty advisor, and it was ultimately their decision. There was only one other girl running.
LC: Before becoming president of WIB, how did the organization help you in college?
EH: It definitely taught me the stuff not discussed in the classroom, but all the common sense knowledge you need to know. That included different things like building a resume, building LinkedIn, interview tips and how to network—all that good stuff.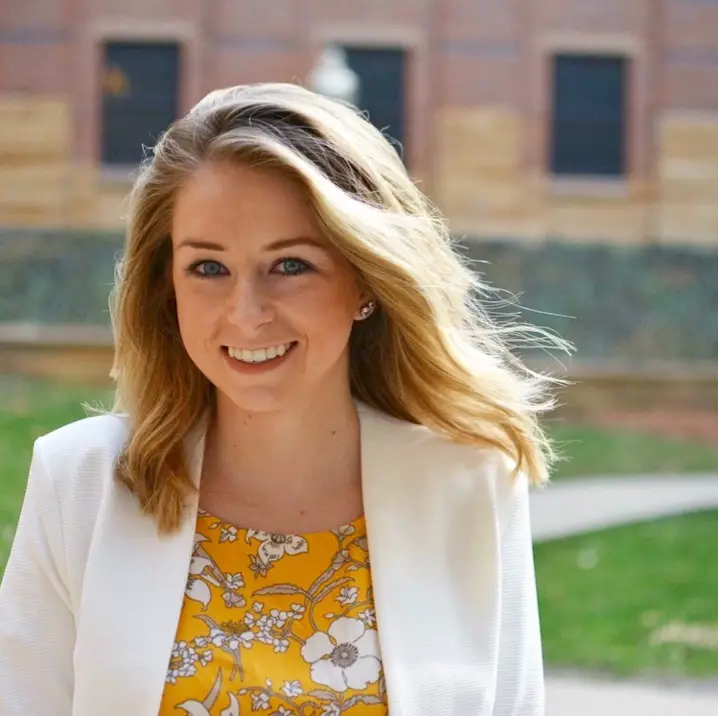 LC: Has it helped you differently since becoming president?
EH: I've grown as a professional. The founder was saying from my interview to now—it was like night and day. I've grown along with the organization.
LC: As president, what's your goal for the organization?
EH: Well since we're still so new and just founded in fall 2015, my plan is to develop the organization and the girls involved both professionally and personally upon entering the workforce.
LC: Can you give me few examples of how you plan to achieve this goal? Or some strategies already in action?
EH: This year we did an application process at weekly meetings to find girls who are really interested in the organization. This way we could tell who was professional and dedicated. We have a smaller group this year and hope we'll be able to reach members on a one-on-one level. We started a mentor program with members of the executive board as WIB mentors. We'll have ten groups, and each group will have a community mentor. This is to help members gain one-on-one insight into the real life business world.
LC: Switching gears out of WIB and into your business world, where did you intern this summer?
EH: I applied for one hundred internships. It was a long process of applying through either LinkedIn or Glassdoor. I was eventually hired at Waterton: Property Management and Investment Group in Chicago. I worked under human resources, learning and development. My work was more document based. Every time the company bought new property, I'd update and create documents, participate in training seminars, sit in on weekly meetings and performed a lease audit on the new property the company was looking to acquire. Basically I was teaching adults how to do the job on our systems.
LC: Did your experience help you when you returned to WIB and school?
EH: Definitely, just how the real life business world actually works is a lot different from school. Accountability is key; you have to be accountable for your actions. Professors in college have deadlines, but they also give extensions. In real life you just get fired. I watched someone get fired right in front of me. Timeliness and accountability are important; you need to get stuff done. It makes you want to be more efficient at school and your job.
LC: Besides WIB, what else do you do around campus?
EH: WIB is my life. I was involved in a lot last year, but this year I plan to work more. I have a desk job at the Community Service Department at school and a photography job.
LC: Transitioning to photography now, how did you get involved in that?
EH: Well it started when I was little, my aunt had a nice camera and my cousins and I use to mess around and do photoshoots. A few years later, me and my mom bought one to mess around with. I actually decided to pursue a career with photography my freshman year. When I got to college, my school paper [the "Vidette"] was hiring photographers. I liked photography and needed a job, so I applied and was hired on the spot. I didn't know it was a hidden passion. I would have never known if I hadn't applied, and the photo editors gave me a chance to learn and develop my skills.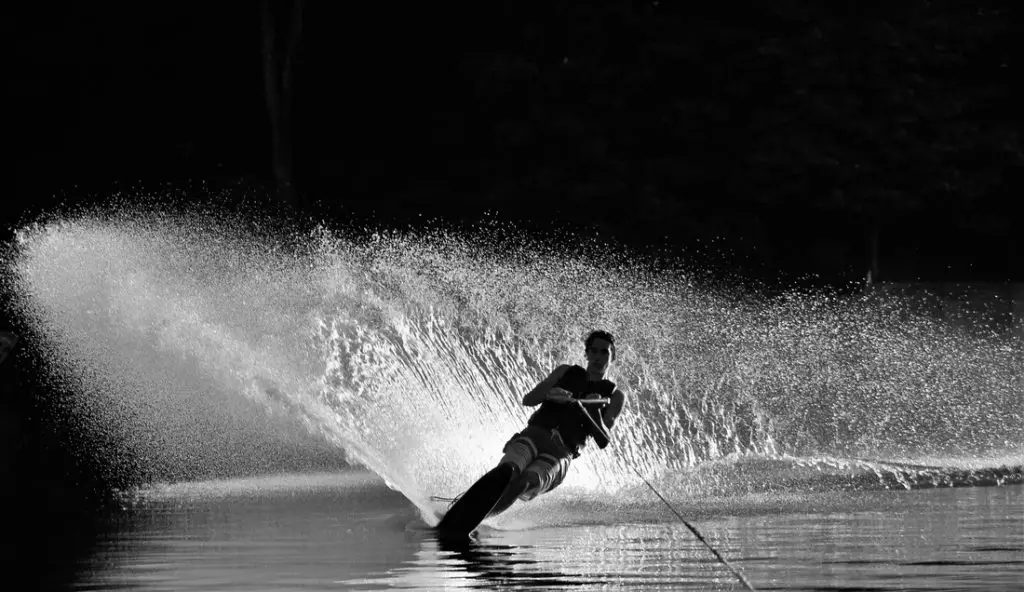 LC: What type of photography did you focus on for the school paper?
EH: So last year, when I was senior photographer, my job was to take more events and have a higher standard of photo quality. Sports were a favorite of mine. I feel like I belong on the sidelines with the football team or sitting on the court at basketball games. It was cool because I became friends with the athletes. I was the one taking their pictures every game and they would always check the paper to see them.
LC: How does your new photography job differ from the school paper job?
EH: This new job is a higher level with the university marketing and communications department. The pictures are for pamphlets and the ISU website. They're looking for more capturing the moments for ISU, which means shooting more events and the crowds rather than shooting the action at sporting events.
LC: How do you plan on using your passion for photography in your future business career?
EH: That's what I'm actually looking for right now. So if you hear of anything mixing photography and business, I'd take it. With my major being so broad, I'd love a job where I could mix both. I'm passionate, but don't want to be a photographer, not even a photo editor. I still want to take the photos. Maybe I would consider working in advertising or with a magazine—industries where photos are a part of the organization.
To follow Emma's photography, check out her portfolio at http://emmahorathphotography.weebly.com