Meet Gabriella Bower
Bower, a junior at NYU, is flipping fashion's stigma of superficiality on its head with her forward-thinking initiatives.
 By Ashley Wertz, University of Pittsburgh
---
Fashion can sometimes get some flack for being useful for nothing but superficial reasons, but Gabriella Bower, a junior in NYU's Gallatin School of Individualized Study, has a thing or two to say about this ridiculous assumption.
I had the opportunity to ask Bower some questions about her love of fashion, writing and how feminism and social justice can be powered by an industry that often gets a bad reputation for being shallow. To aid in the development of fashion used for activism, she's currently studying Fashion for Social Change, as well as using her writing skills to educate and provoke critical thinking on topics that aren't always easy to talk about.
Style and Activism
Bower can't remember a time when fashion wasn't an essential part of her life.
"I always tried to surround myself with fashion and people who loved fashion as much as I did," Bower says. Being a student in New York City, she was immediately able to dive into internships her freshman year and get a taste of what it's like to work among industry professionals. Her first internship was with VPR NYC, a boutique PR firm that specializes in strategic marketing and media outreach for companies specializing in fashion.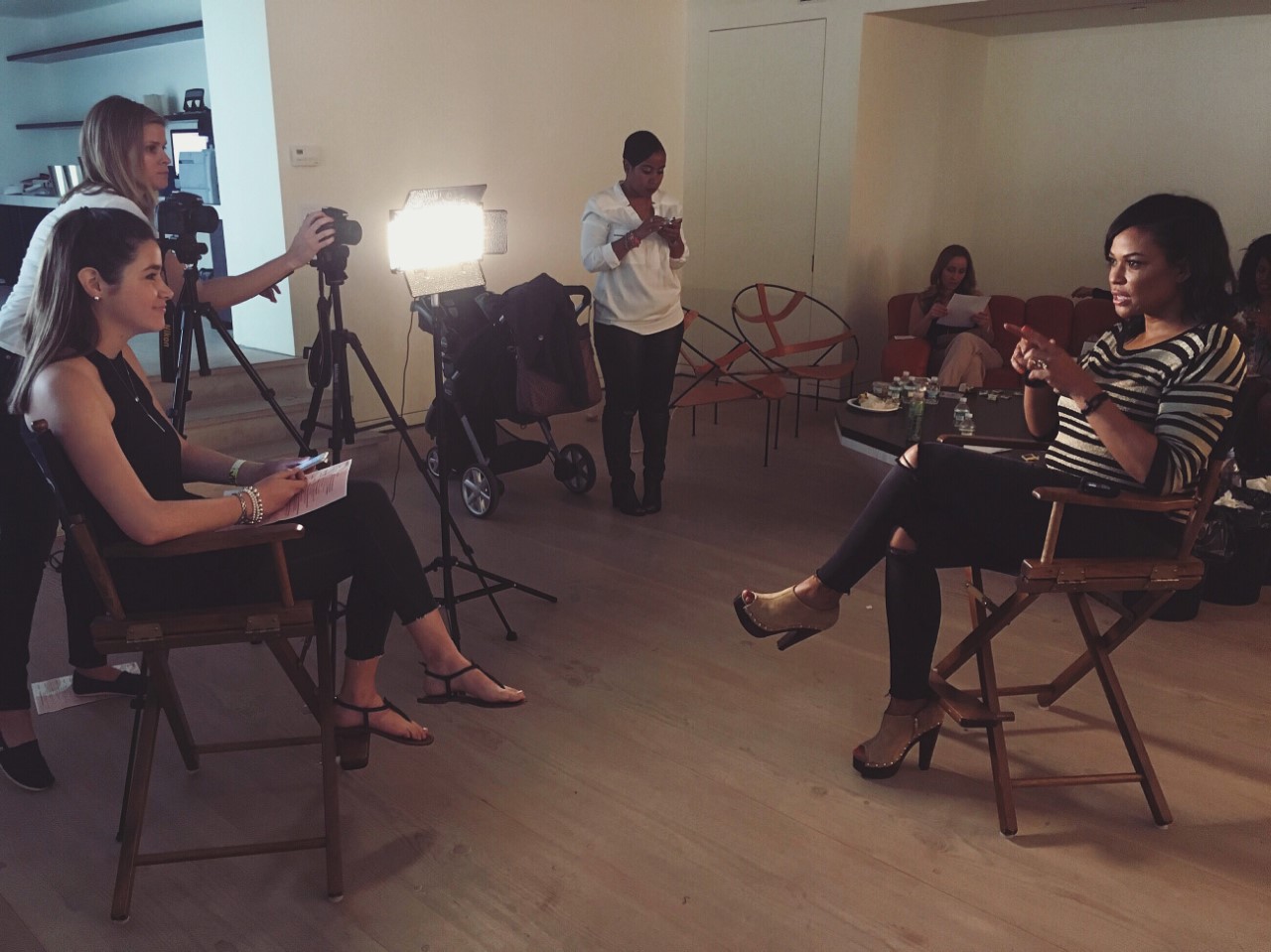 One of Bower's biggest passions is combining fashion with social change.
"The two causes I am most passionate about are gender equality and education for girls. In a lot of developing countries, these two go hand in hand," she says. Young girls all over the world, especially those where poverty is most prevalent, are constantly forced to forego or end their education early in favor of housework and other domestic tasks.
"I believe every child should have equal opportunities," she says, "and that education is the key to overcoming the socio-economic barriers he or she may run into as they grow up."
Fashion has shed light on many issues, such as childhood poverty and poor education. Bower stays motivated by the work that's being done in the fashion industry to change lives, such as the efforts of Blake Mycoskie, who is known for founding TOMS in 2006, a shoe brand that created the one-for-one giving model that has become popular among other brands as well.
When I asked what she could see herself doing in five years, Bower said working with TOMS would be a dream come true. "My ideal career would be working within a socially responsible fashion brand as a liaison with giving partners and spearheading partnerships," Bower says. "Down the road, I would also love to start my own socially responsible fashion brand."
For the Love of Writing
"I know writing will always be a part of my life and career in some respect," Bower says. And with a resume like hers, it's easy to see why she wouldn't dream of ditching writing. In her freshman year of high school she started "Read Between the hemLines," a blog about fashion, pop culture, her own life and topics of social justice.
"Writing has always been a cathartic outlet for me," Bower emphasizes. She's always loved writing lists and keeping a journal, so starting a blog was the next logical step in getting her ideas out for others to see, especially growing up in a more close-minded small town.
While Bower hasn't spend much time writing for "Read Between the hemLines" since her freshman year of college, she's keeping herself busy with her duty as NYU's "Washington Square News" Beauty and Style editor. She worked her way to the position by joining "Washington Square News" as a staff writer and, later, becoming the editor for the newspaper's beauty and style blog, Violet Vision. By sophomore year she had become the Beauty and Style editor, and has had the opportunity to cover over forty fashion shows for both men and women's fashion weeks in her time with "WSN."
Bower has also recently been the Creative Director for one of the paper's bi-annual fashion special issues, Fall 2016's Fringe: The Future of Fashion. The special issue focuses on models and designers who are breaking norms, creating new definitions of style that benefit diversity within the fashion industry, addressing social issues by keeping their materials locally sourced and showcasing fashion as an art form. Bower believes the future of fashion lies in the hands of creators like the ones featured in the issue, because their perspectives are so fresh and diverse in comparison to the traditional model that has historically, in her words, "operated on the foundation of exclusivity."
Fighting the Fashion Stigma
With this distasteful view of the fashion industry in mind, Bower can see where those who may be hesitant to combine fashion with social issues are coming from. But she also urges skeptics to take a look at the progress of the industry over the past ten years.
"Teen Vogue and Cosmopolitan are two publications that come to mind, who have been publishing smart content for conscious readers who are demanding more than just fashion editorials, but rather content about social movements, the current election, women's rights etc.," she explains. It's unfortunate to see that fashion, something so often defined alongside women, is seen as trivial. Bower is adamant about destroying the stereotype of fashionable women as nothing but a pretty face.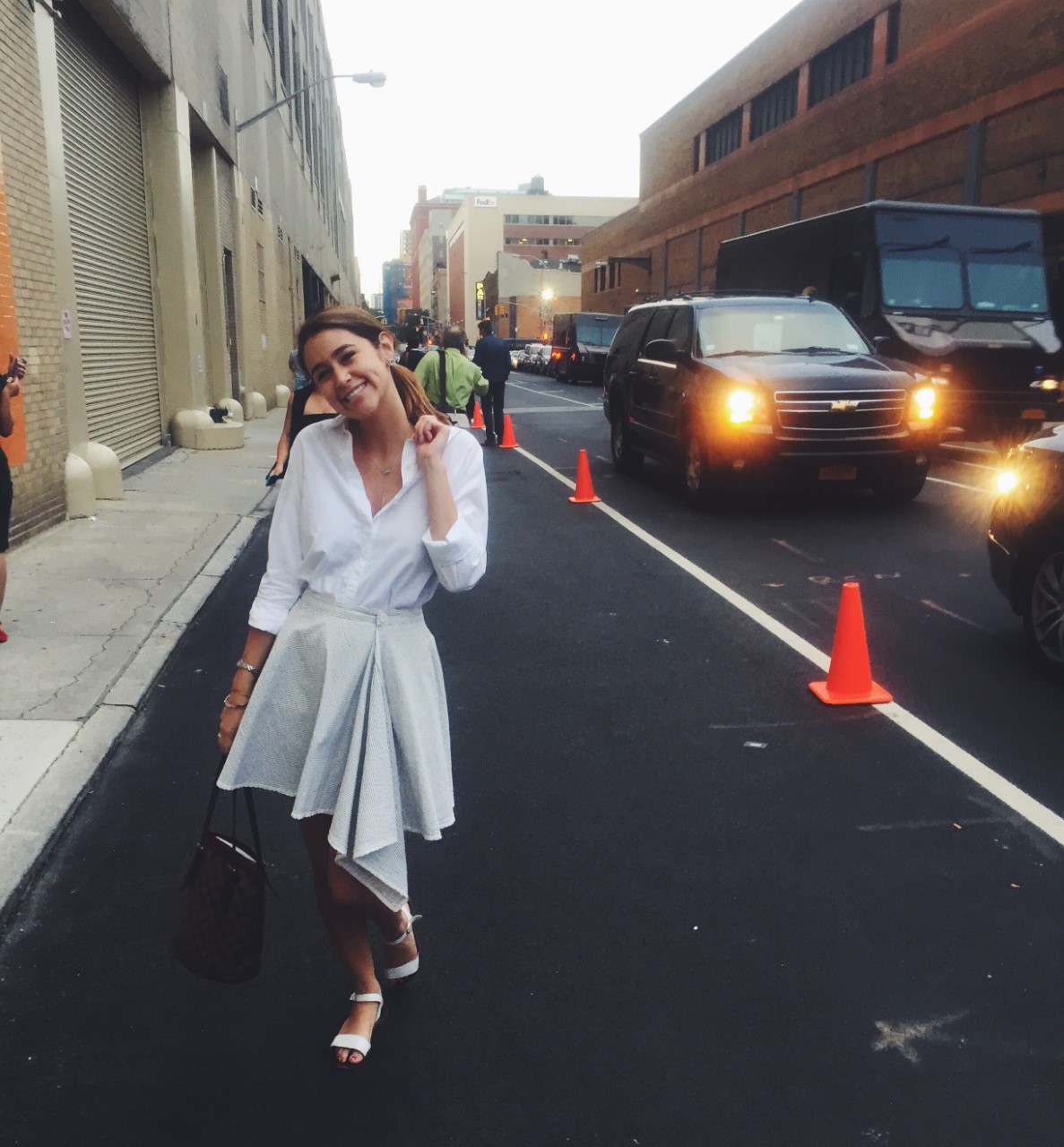 So, obviously Bower is inspired by those who share the appreciation of fashion as a powerful tool for self-expression, such as Leandra Medine, founder of Man Repeller. The website promotes the idea that fashion shouldn't be catered to what others think (especially men who don't like red lipstick.) Fashion preference should be inspired by what makes you personally feel good and confident.
"[Medine] is always unapologetically herself and Man Repeller was founded on the belief that an interest in fashion does not minimize your intellect," Bower says. "Man Repeller has always been revolutionary in my eyes and they continually combine fashion, feminism and light-hearted humor in a very seamless way."
The future of fashion's role in creating a better role is looking brighter, and Bower is nowhere close to losing steam. When asked about future plans she expressed interest in getting more politically active.
"I'm in the midst of researching various women's rights groups in NYC that I could volunteer at in my free time next semester," she says. In a few years perhaps you'll see Bower's name on your favorite fashion brand.