There's no place like home and for Christopher Felix that's Sacramento, California. He is among the 58 percent of students who attend college within 100 miles of home because Sacramento has everything Felix wants for his success and more. Felix is currently studying audio production with a minor in commercial song writing at Sacramento City College.
Confident in his major now, Felix admits that audio production wasn't always his plan. "I originally was a music major and use to perform a lot live in front of crowds all around California," says Felix. "I noticed a lot of the other musicians who would do the same would have physical media with recorded music and I wanted to learn how to do it myself. With that being said, I changed my major from music."
While many college students are involved with various activities on campus and often neglect the surrounding communities, the opposite is true of Felix. Instead, he spends little time on campus outside of attending class and completing coursework, as he tends to focus his energy on music. While Felix is involved with Phi Theta Kappa, you're much more likely to find him at open-mic nights, coffee shops, bars or any place with live music.
The SCC student is in a one-man band, called And The Sky Turned Grey, and loves every minute of it, even the challenges. He tried being a member of multi-person bands, but it wasn't for him. "I find that it's better to just do everything yourself so you have full control over everything," he says. Not having band mates might be easier for many aspects of the musical process, but when it comes to the responsibility of promoting, recording, booking gigs and new material, it might be good to have someone to lean on. In addition to his studies, he is working hard to get his own gigs while writing lyrics and the accompanying music on his own. "The music I create comes 100 percent from me only," says Felix.
Before being interested in music, Felix wanted to be a scientist but changed his mind despite having done well in his scientific courses. "I eventually saw how interesting and alive music was, so I decided to just focus my energy on that, especially after working jobs I hated. I decided I'd rather make my own career path through what I could create," says Felix. He was inspired by Coheed and Cambria, Linkin Park and Three Days Grace, as well as life and the many experiences he has been through.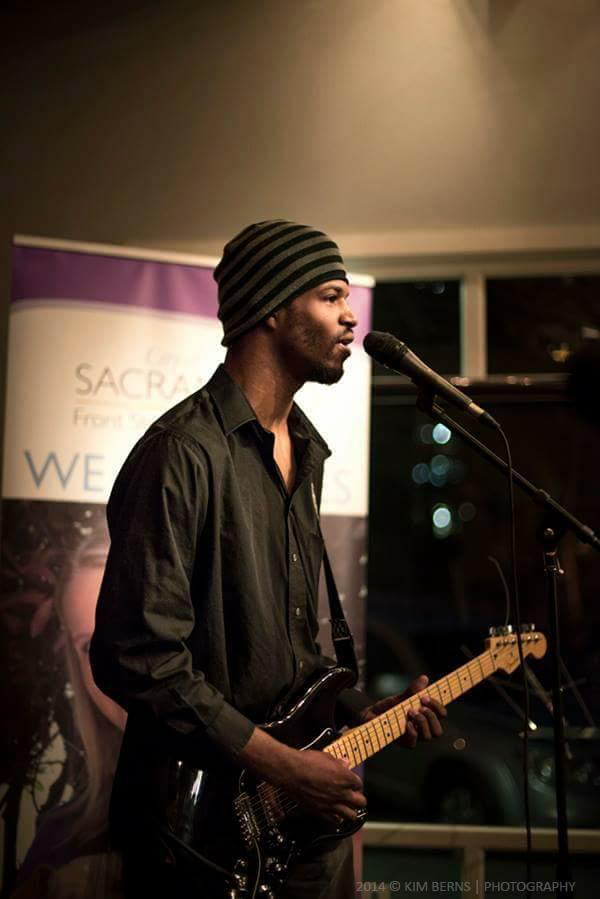 He gathered the courage to take the next step and perform live – something not all novice singers do. Felix played his first real show in 2011 at a coffee shop in Los Angeles in front of 60 strangers, which forced him to push through his nerves but made him realize how much he loved performing. "I felt extremely proud I was able to write and play my own material and be able to get so many people to come, after only three years of playing, in a town where absolutely no one knew me," he says.
Felix plays multiple non-paid gigs a week and works on booking paid gigs in the mean time. He uses the free shows as practice but also as a way to self-promote in the music community. One of the hardest things about being a neophyte in the music industry is getting your name out there; it takes persistence and drive but mostly time. "Usually before a show I make flyers for the event and put them up at different places around town," he says. He also uses social media, like Facebook and Twitter, to spread the word about upcoming events.
In addition to the old-school promoting, Felix scopes out the places around town to know what's going on at all times. In LA, a coffee shop called It's A Grind Coffee House hosted two open mics per week, and Felix would go to both and perform a handful of original songs, as well as some of his favorite covers. That same coffee shop had a featured performer each month, and after some time playing there, he applied to have the coveted 30-minute spotlight; his hard work paid off when he landed the gig. "They were super excited and very supportive of me, even though I had maybe five or six original songs. And since the set was 30 minutes, it really evened out quite nicely, and I played requests for the extra time I had," he says.
While free gigs are pretty easy to get, paying shows are much different. Booking them is substantially more difficult and usually only come around about once a month for him. "Usually the owner doesn't care as long as you can bring a big crowd because that is money for not only you but the venue," he said as he explained the process of booking a paid job. He usually opens for a bigger band. "Booking shows with multiple acts is usually the best way I go about getting paying gigs," he says.
By opening for bands with a bigger following, he previews his music to a different crowd and that works to his advantage but he isn't in the music business only for the money. He said, "I don't play music for money. However, I do craft certain songs to have commercial appeal. My ultimate goal is to just be able to create music I like and hopefully have others be into it also."
With all his musical talent and drive, where does Felix see himself after college? "I plan to take a long break from everything," he said laughing. But his ultimate goals would be to travel around sharing his music with the world and eventually starting up a record label for other artists.