Nadia Wolff, a sophomore participating in the dual degree program at Brown University and Rhode Island School of Design, balances majors in both textile design and literary arts.
After attending an art magnet school in Miami for high school, Wolff was selected to be a recipient of the prestigious Presidential Scholar in the Arts award, allowing them to continue to focus on their passions and their future. Now, they are one of the few students participating in the five-year program that allows them to get degrees at both RISD and Brown.
Wolff uses their artwork and poetry to focus on asking and answering questions about their own identity. Focusing specifically on the intersections of them being Catholic, Haitian, black and queer, Wolff wonders what it means to have one body and live in all of these cultural spaces at the same time.
Despite Wolff's textile design major, they also utilize poetry, performance artwork and weaving to express their emotions.
Wolff suspects that they have been making artwork with a confident direction for four years. Growing up in Miami, they were exposed to many Caribbean and Latin American artists. As museums in Miami are into community building, literature and art, Wolff's art was heavily influenced by these themes.
Moving to New England, Wolff experienced a dramatic culture change. In the unfamiliar area, they found it challenging to find superiors and professors to have educated conversations with about their work, as their work is heavily influenced by their background.
Wolff began to notice that it was difficult to get feedback on their work without first having to explain it; they describe this as "incidental ignorance." Because of this, Wolff has had to become more proactive, finding graduate students to look up to as mentors.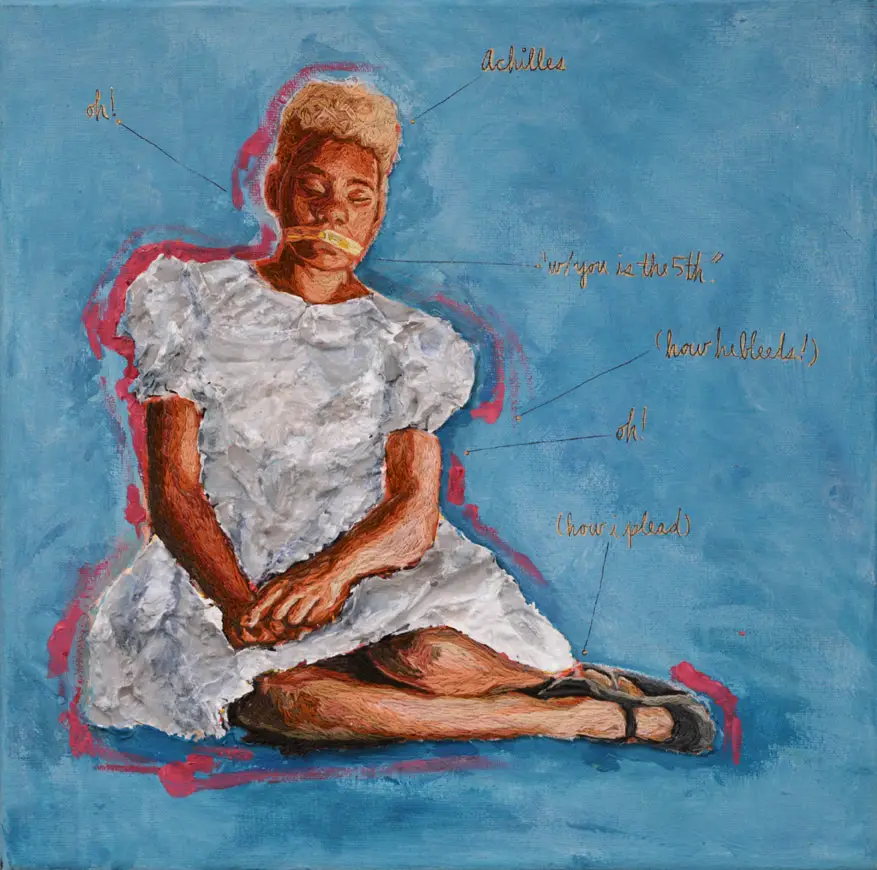 Among the culture shock that Wolff has experienced, they are also faced with the difficulty of going to two institutions at the same time. Attending two schools simultaneously requires a lot of time management, and Wolff laughs as they describe their "G-cal."
But they do not let this hold them back and continue to spend time at both institutions. They also manage to be involved at both, being the co-director of the poetry club at Brown and the Vice President of Black Artists and Designers at RISD.
Along with their Miami roots, Wolff finds inspiration from "art that doesn't take itself too seriously." Their favorite artists include Kerry James Marshall, Carrie Mae Weems and Sheena Rose.
Wolff is also specifically focusing on their poetry in lieu of an upcoming poetry competition called CUPSI that they will be attending with Brown. For poetry, Wolff finds a lot of inspiration from reading other poets and going to slams to see how people articulate things.
Wolff continues to talk about how although slam poetry is beautiful, it can become formulaic. That said, Providence, Rhode Island, contains interesting poetry slams that avoid this. In addition, Wolff describes their favorite art as feeling "warm and intimate."
For their own art, Wolff is interested in art as healing. They are interested in their own different identities of blackness, queerness and femmeness, and they find that art is often created when going through difficult circumstances, as they are able to turn their difficult times into art.
Quoting Audre Lorde, Wolff explained that "Survival is not an academic tool." They went on to explain that poetry and other forms of art are undermined because of survival and healing, and that is often when the best art is created.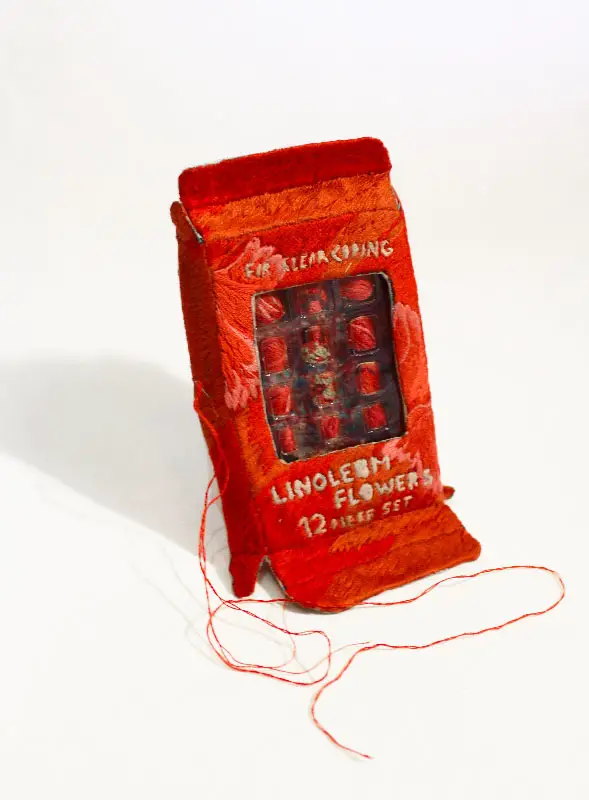 Over the past summer, Wolff focused predominately on the theme of family. Interested in what a black Caribbean aesthetic entails before being influenced by other work, Wolff looked through family albums, went to family houses and observed things that were constant and carried through.
When given the opportunity to go to Haiti, they found that it was an incredibly interesting experience. As Wolff doesn't speak French well, it was really a week of listening to people. They say, "I appreciated the value of not centering myself in a space and making work from my experience. I really put myself back to listen and observe."
Working with photography, film photography and audio recording, Wolff was able to observe a different experience than they had before, and it allowed them to grow as an artist.
Looking forward, Wolff is interested in continuing to work in the art world. On top of their independent work, Wolff would like to pursue working with education or art museums. For them, it is very important to have a teacher who's invested in what they teach. Often, people see art careers as impractical and less important, but having a teacher who is passionate about their work is inspiring for young artists.
Wolff also mentions the frustrations they feel with the current art funding. As funding for the arts takes up such a small part of governmental budgets, removing more of it is ridiculous. With the current political climate, Wolff explains that it feels as though you're under attack every week, and sometimes you wonder how to keep going. But the struggle just connects to the theme of healing in art.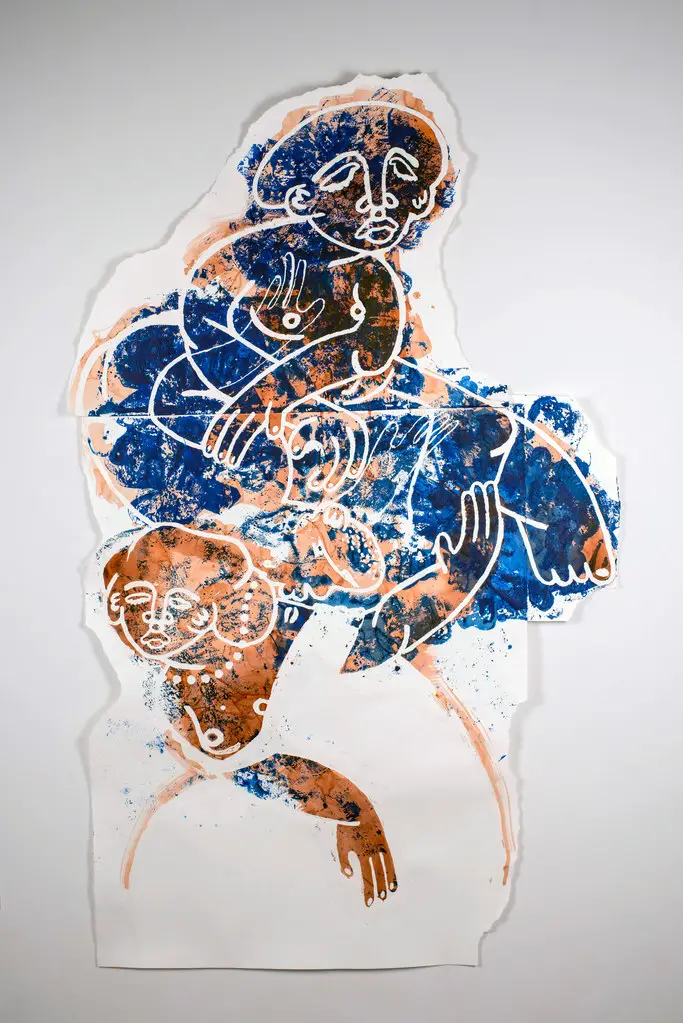 Wolff continues to talk about the stereotypes associated with going to art school. As Wolff is a student at both RISD and Brown, people often say that it's good that they're going to Brown for a "practical major," and people consider art the fun part. Wolff handles this by knowing that people have these ideas because they don't understand the full scope of the art fields and how much there really is to do.
For students who are also looking into the art world, Wolff says, "If it's something you're genuinely passionate about, pursue it." They go on to say that there are other ways to get into the art world than just art school, such as internships.
Although the art world can be incredibly competitive, there is more than just fine arts. Ultimately, pursuing your passion will always be worth it, no matter what others say.