Alisar Mustafa, a political science major and Middle Eastern studies minor at San Francisco State University, is no stranger to the plight of the Syrian people – she spent the first 14 years of her life in Damascus.
"Education in Syria," says Mustafa, "I mean, they're really good on sciences, but really on anything that is political, anything that is historical…it's not really good because it's propaganda. You have classical nationalism literally to learn about how great the government is."
Mustafa's father, a former prisoner of war, had to secretly barter with a book salesman on the President's Bridge in Damascus to get her and her siblings non-biased reading material. "Every month my dad would give us these huge boxes of books to read and … I think that was a really big transformative point of my life, because I don't remember not having a book to read since I was a kid," she says.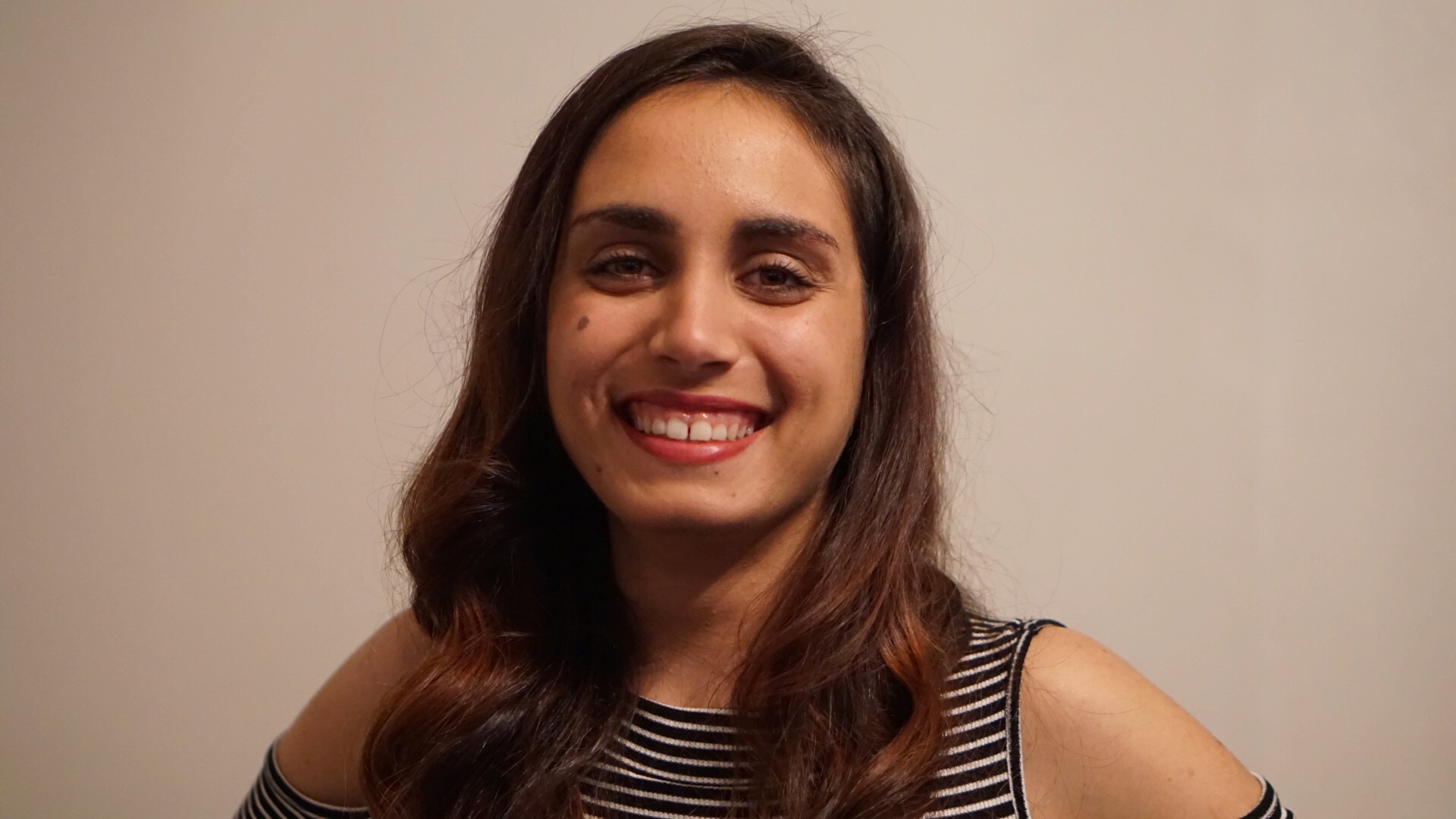 Because education formed a firm foundation for her and her family, Mustafa believes that, once refugees receive basic needs such as food, water and shelter, the next step should be making sure the youth have access to education.
Says Mustafa, "That's really what keeps me going…I want them to be able to have that hope, at least the kids who want education, to exit that vicious cycle of war—having psychological issues and not being able to get education—then not being able to get work because you don't have education."
Hearts for Syria
In high school, Mustafa advocated for refugee youth on the individual level by translating for them at elementary schools. Currently, she is devoted to building a wider coalition of financial and emotional support by engaging fellow students.
To facilitate this, she used her experience as a resident assistant and event director of the Political Science Student Association to start the Hearts for Syria panel series, which educates students about the Syrian civil war and refugee crisis.
"I wanted to have a positive connotation toward it…I know it's a tragedy and it's a crisis, but I think the problem is that we're calling it a problem, which it is, it is a crisis and all of that, but also, I think that's the point. Education should be the positive part of being in a refugee camp," says Mustafa.
Her Feelings about "Clicktivism"
One of the major challenges about Mustafa's work is motivating Americans to get off of social media and into the world, or at least their wallets.
"Social media is a good way to mobilize," she says, "but it's just a facilitating tool. I invite all of those people to show up to events like mine, or to donate or volunteer, but that's the most frustrating thing—seeing a lot of people caring and having good intentions, but not showing up to the programs."
Her Struggle to Be Non-Biased
Mustafa has also faced opposition from within the social justice community.
"I started reaching out to local orgs in San Francisco," she explains, "and they didn't want to help because I was fundraising for UNICEF.
"The United Nations is giving aid to the government in Syria, but that's how the United Nations works. The United Nations can't be biased. [If] they go into Syria, they're going to have to give aid to all parts of Syria, not just the rebel-held. That was really really frustrating, because I'm trying to do something that is non-biased."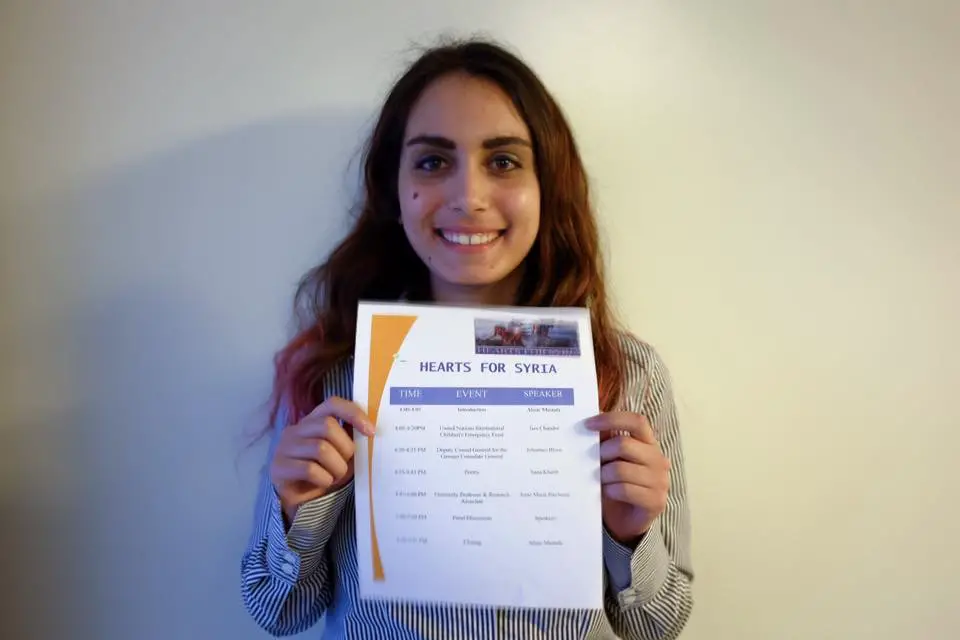 Struggles aside, Mustafa has found a number of allies to help her in this difficult work, including professors and a UNICEF representative named Chandni Jain, who regularly speaks at her events.
"It's really hard to organize, so when you actually find people who are really into it…it's good to have that support."
Her Future Plans and Fears
That support will come in handy as Mustafa anticipates increased challenges under the Trump administration.
Says Mustafa, "It's probably going to intensify the work I'm doing. The thing I'm worrying about more is the xenophobia that's going come out of this…the policy, I think, is gonna stay the same. It'll be really hard to get the refugees to come here, but I'm worried more about the racism that's going to come about because of it, the personal attacks that all the refugees are gonna have."
Mustafa's work will indeed intensify in the upcoming years, as she plans on attending law school to study international law. But she's not waiting until graduation to step up her advocacy work—instead, she and her friend are opening a nonprofit.
"We're going to talk about it over winter break, finalize it, figure out what we need to do," says Mustafa. "We want it to be specific to education for Turkish refugee camps, because we think they are the most impacted kids, and also it's the safest space where we can actually go in and help."