The Dog Days of Summer
With the Rover app, you set your own schedule, rates and preferences, and then get paid to spend time with animals.
By Rover
---
As a college student, you can't always hold a summer job with consistent hours.
If you're involved in summer courses, athletics, year-round clubs, travel, etc., it can be difficult to balance your commitments, let alone make money. I'm sure you've heard of the "gig economy," but did you know that you can work in it part time? You'd set your own hours, and, in many cases, prices. Interested? Try out dog sitting and dog walking through Rover.com and enjoy your summer in the company of dogs.
Rover is a website and app that connects pet sitters and dog walkers to owners who need them. You can join anywhere in the U.S. and Canada. No worries if you're not really a "dog person" either, as there are cat owners, hamster owners, horse owners—every type of animal owner uses Rover. As a result, you'll find what works for you and quickly learn that the benefits are plentiful.
Make Money on Your Time
Set your availability
Schedule walks back to back for as long as you're free
Schedule stays when you have weekdays or weekends free
Make money while exercising or playing with dogs!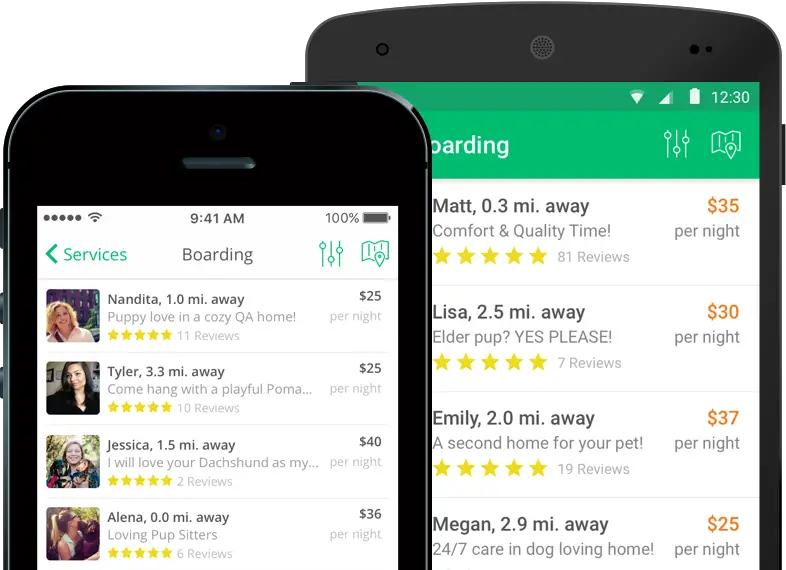 One of the perks of dog sitting or dog walking through Rover is flexibility. You're in control of your own schedule, and can work as much or as little as you'd like. Set your availability per service you offer on Rover; for example, you could walk dogs on Mondays and Wednesdays, and stay in a dog owner's home on the weekends.
Dog owners contact you directly through the site to set up a walk or stay, so you're able to schedule around your other commitments. Say you're seeking dog-walking clients for Mondays and Wednesdays because you have those afternoons free. You can set your Rover calendar to show your limited availability, and owners will know if you're free before contacting you. You could book a few walks back to back and easily make $30-$75 for that afternoon, while simultaneously exercising.
How Much Should I Charge?
Check the local marketplace—what are other sitters charging for their services?
Base your rates on your experience and qualifications
Raise your rates when you've had a few stays and reviews
If you live in a large city, you may see pet sitters and dog walkers who charge more than sitters in a rural community. It's okay to set your rates based on your marketplace, just be sure to factor in the experience you have compared to the experience of other sitters, which you can gauge based on sitters' profiles and reviews.
Holidays are a good time for sitters to raise their rates. You'll get to charge a "holiday fee" that can add $5 or more during the holidays. Demand for sitters is often higher in the summer when families are on vacation, so consider pricing competitively for those dates. You can even set a financial goal for yourself: save for your Spring Break trip, or for that bicycle you've had your eye on.
What About When School Starts Again?
Update your schedule based on your classes
Update your zip code for the if you've moved
Book daytime services like dog walking in between classes
Bask in the flexibility of the gig economy, friends. You can change your availability whenever you need to, so if classes start again, don't feel obligated to keep your dog-walking or pet-sitting schedule wide open.
Get this: You can set your booking radius, so if you want to stay close to campus for the day, just indicate your zip code in your profile and set your availability to daytime services (book a walk, or two, in between classes). You'll still make money on your time while attending classes and getting exercise.
I Need a Few More Details…
Payment to you: PayPal or Check
Rover finds owners for you through the site and app, and offers 24/7 support and insurance for the pets you watch
Set yourself to "Away" whenever you need a break
You got it. Payment is easy (PayPal or Check), scheduling is easy and done through the website or app. Rover offers 24/7 support via phone and email, as well as pet insurance for every stay booked through the platform.
Scheduling is completely up to you. You can remove your profile from search results if you need a break, as well as activate only certain services (for if you're only interested in walking dogs, for example). Rover handles the difficult stuff, while you make money and have fun with dogs.
Okay, Sign Me Up
Click on Become a Sitter on Rover.com
Complete your profile
Submit a background check
Ready, Set, Book!
We know, we had you at "hanging out with dogs." To get started, go to Rover.com to become a pet sitter or dog walker via the Become a Sitter link at the top of the page. From there you'll be prompted to complete a background check, share your history caring for animals and detail your availability and aptitude. (Know how to give a dog insulin injections? Add it!)
If approved to list your services on Rover, you'll be listed in your zip code for owners to find and contact you. As far as services to offer, you have a plethora of options: choose to stay in owner homes, walk dogs, host doggy daycare or drop in on pets who can stay home on their own, but need some food and love once a day.
Let the fun—and money making—begin!