On March 24, 2018, students, families and other citizens plan to take to the streets to support the March for Our Lives movement. Organized by the victims of the Florida Parkland shooting, the march looks to raise awareness and put an end to the gun violence that is becoming so common in school settings.
The movement has organized 730 events worldwide, making it as easy as possible for everyone to join in. But, as a busy college student, if you are unable to make it to one of these locations, there are still many actions you can take to support the movement. Here are a few.
Donate
Yes, I know college students are notoriously broke, but for the March for Our Lives, no donation is too small. Proceeds go directly to the Washington, D.C., branch of the March for Our Lives and the Broward Education Foundation, a foundation supporting the victims and families of the Parkland shooting last month.
Get your friends to donate as well. If you all donate five or ten dollars, it won't be breaking the bank, but it will be going directly to a good cause and will make a big impact. You can learn more about donating here.
Unfortunately, people have reportedly created fake GoFundMe pages, so be sure to check the credibility or only donate to the GoFundMe linked on the March for Our Lives website, as to avoid your money falling into the wrong hands.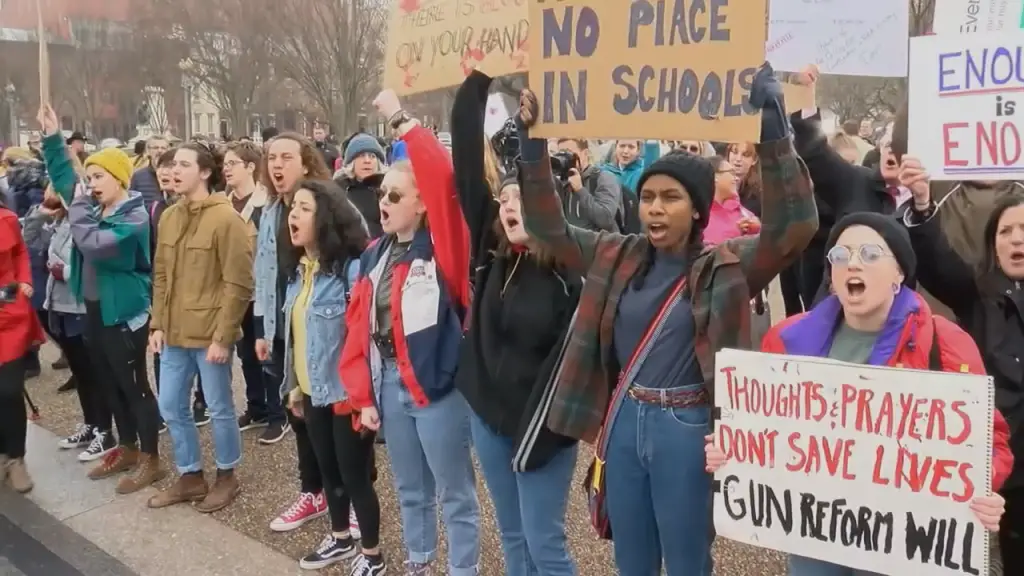 Talk to your representatives
The only way to stop gun violence from happening in the future is by changing current gun-control laws, which will only be possible if the government gets involved. Contacting your representatives and letting them know how you feel about issues such as gun control is incredibly important and allows your voice to be heard.
And, you can do it from the comfort of your own dorm room. It only takes one phone call or email to make your voice heard and get the ball rolling on gun-control reform. All the information you need to know about finding your senator or representative can be found here.
Contact organizations that have ties with the NRA
While this is not directly related to the March for Our Lives, contacting organizations that have ties with the NRA relates to the bigger picture. By letting companies know that you do not support their partnership with the NRA and are willing to stop supporting them until they end those partnerships, your actions will lead to less support for the lobbyist organization.
An activist group called "Boycott NRA Partners" has made it incredibly easy for college students and other citizens to contact these organizations. All information on what companies still have ties with the NRA, along with their customer service numbers and Facebook pages, can be found on this Google document.
Business Insider is also verifying which organizations on the list do in fact have ties with the NRA. On top of calling current NRA affiliates, you can also contact the companies who have already cut ties with the NRA, letting them know that you support their decision. A list of those companies can be found here.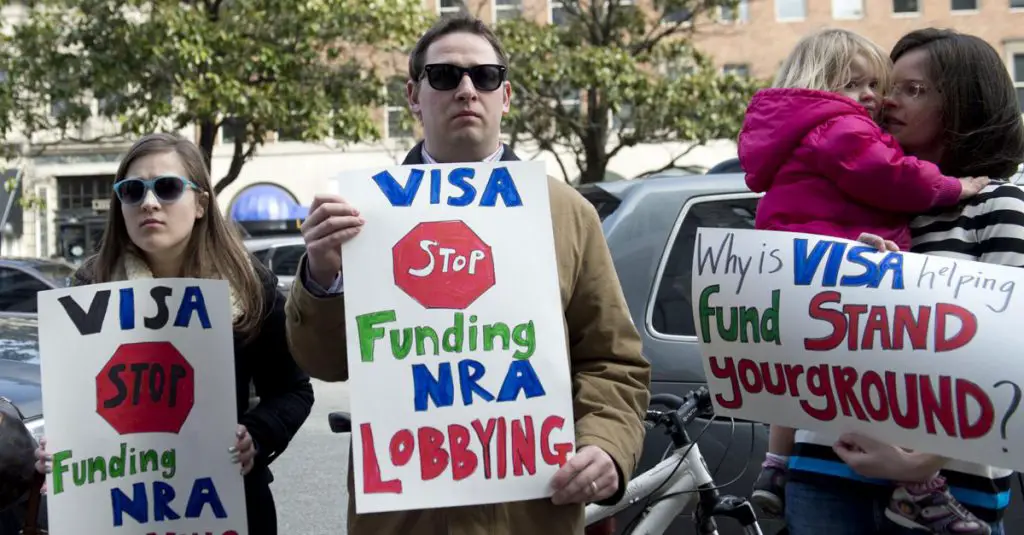 Post on social media
Even if you are unable to make it to any of the March for Our Lives official marches, it is still important that you post on social media and show your support for the movement. By posting on social media, you are not only raising awareness, but you are also standing in solidarity with the victims and families affected by gun violence.
Posting on social media will start conversations and lead to more education on the topic. By using official hashtags, such as #MarchforOurLives, #WhyWeMarch and #StudentsStandUp, you are joining and participating in the movement, even though you are unable to physically be there.
Signing the official petition for March for Our Lives is also important, as it makes it clear that this is a movement that people all around the world support. By creating such a huge petition, it is clear that the movement can no longer be ignored; it is something that needs action now.
By putting your name on the petition, you are becoming part of the action. You can sign the petition or learn more about what it means exactly here.
Start Conversations
While starting conversations might be considered the easiest way to support the March for Our Lives movement, it is also arguably the most important. By starting conversations, you raise awareness for the movement and what it stands for.
Even if it's just to your parents, your roommate or your friends in the dining hall, discussing these issues and educating others on how they can help creates a big impact.
By starting conversations, you are becoming an active part of the movement and hopefully gathering other supporters as well, which is what the protest aims to facilitate in the first place. So, start conversations in your classes, when it's appropriate, and educate others on what the movement is about.
While it is important to attend marches for movements like the March for Our Lives, sometimes the life of a college student just does not allow for this. But instead of sitting back and pouting about how you are unable to attend, be active in the movement in other ways. Being active in the movement is conceivably more important than just attending the march.
Along with this list of ways to be active, think about how you can change your daily life to better represent your support for the movement. For example, stop using guns if they're accessible to you.
While the March for Our Lives is going to be an eye-opening event that will show how much support from students and other citizens there really is, it is also just the start. The march will not fix all, and the movement most certainly will not stop there.
So while you may not be able to attend the march this time, know that there will be many more ways to help in the future, and for now, supporting the movement in the small ways is just as important.