The divisiveness of the 2016 election brought out a lot of America's worst qualities, and when the election results finally rolled in, the animosity of many transformed into something worse—fear.
Donald J. Trump's campaign was exploding with hatred, bigotry and racism. Unfortunately, it appears that he's been able to perfectly incorporate that same hate-filled rhetoric into his presidency. Where does that leave the world and its inhabitants? Many have been left in a confused bubble, wondering what's to come in regard to issues like education, marriage equality, immigration and, not to mention, the crazy amount of uncertainty surrounding basic human rights and the safety of traditionally marginalized communities (No biggie though).
Also at risk? Reproductive rights. Not only has President Trump promised to repeal the Affordable Care Act, and thus decrease affordable access to birth control, he's also announced plans to defund and destroy Planned Parenthood, solely based on his own anti-abortion beliefs.
For those who are unaware, Planned Parenthood is more than just an abortion clinic. The healthcare services provided by the organization ensure that all women, regardless of socio-economic status, have access to both reproductive care and education. For some, whether they're in need of cancer screenings, contraceptive services or, yes, even an abortion, Planned Parenthood is all they have, so they've started to fight back.
As the Trump Administration's threats continue to expand, people across the nation are searching for ways to support the organizations that routinely come under fire. In perhaps one of the most unified examples of female empowerment, women (and men) across the United States are joining forces with fashion brands to show solidarity and support for Planned Parenthood in its time of need, and now, you can too.
1. Pincause
"Pincause" is a non-partisan company that captures the beauty of inclusivity through the #PincasueLOVE pin. With the help of illustrator Penelope Dullaghan, "Pincause" hopes to continue to support the fight against bigotry and ignorance with a goal of reaching $200,000 in donations for Women's Rights.
For every individual pin purchased, one dollar is donated to both the ACLU and Planned Parenthood. For every The 4 Year Shirt purchased, which is inspired by signs from the Women's March on Washington, five dollars are donated.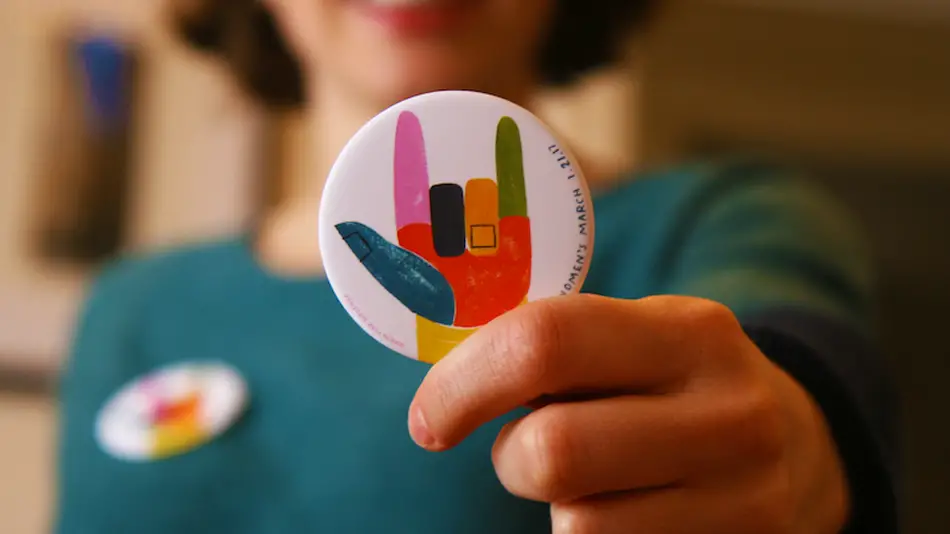 As an incredible company hoping to empower the world, Dullaghan and Pincause are paving the way for women everywhere and inspiring a movement toward an all-embracing reality, while showing that you don't have to break the bank to make a difference.
"Pincause really hit home for me because I truly believe that compassion and understanding, for ALL people, are the keys to solving many of the world's problems, especially right now. And I think women are the ones who will carry that message forward, so I'm proud to add my voice," says Dullaghan.
2. Google Ghost
One of the biggest sellers of the popular "Nasty Woman" slogan, created from Donald Trump's ignorant insult hurled at Hilary Clinton during his presidential campaign, "Google Ghost" gifts a portion of all their proceeds to Planned Parenthood and, as of today, they have racked up a whopping $125,165 in donations, and they certainly won't be stopping anytime soon.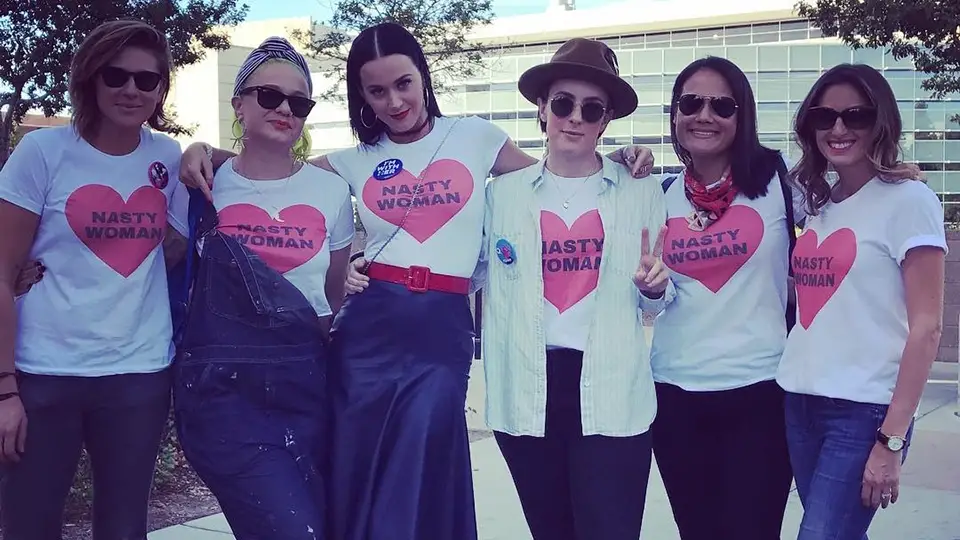 Despite the monumental achievements they've made in regard to monetary donations for Planned Parenthood, though, the most amazing thing about this fashion retailer is that they put an incredible amount of emphasis on empowering individuals to get active in the community.
As their website says, "Nasty women take care of themselves and serve others," and it's important to remember that these "next four years are a marathon, not a sprint."
3. The Outrage
Following the inauguration of President Trump, feminist retailer "The Outrage" wasted no time in announcing its plan to donate 100 percent of all sales from their popular Pantsuit Nation line to protect and support Planned Parenthood amidst discussion of their possible defunding.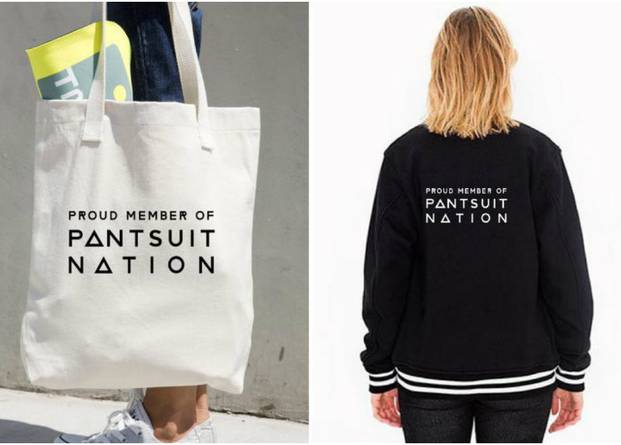 Though this specific clothing line is discontinued, all the proceeds from their remaining inventory are being donated directly to the healthcare organization.
To make life even sweeter, this empowering fashion brand continues to show support for reproductive rights with other collections like Nasty Women Unite and #SignByTrump, both of which vow to donate 15 percent of their proceeds to organizations facing threats by the Trump Administration.
They even donate in Trump's name, so shop here to make the world a better place: https://www.the-outrage.com.
4. Planned Parenthood Marketplace
To make life easier for those of you who want to stand up and make your voice heard, you can buy directly from Planned Parenthood, all while still receiving some pretty amazing merchandise.
From pins and phone cases to shirts and water bottles, Planned Parenthood Marketplace has anything you could possibly want in order to vocalize your support for the reproductive rights of women, but the best part is that all of the money made from the sales go directly into funding the continuation of Planned Parenthood services.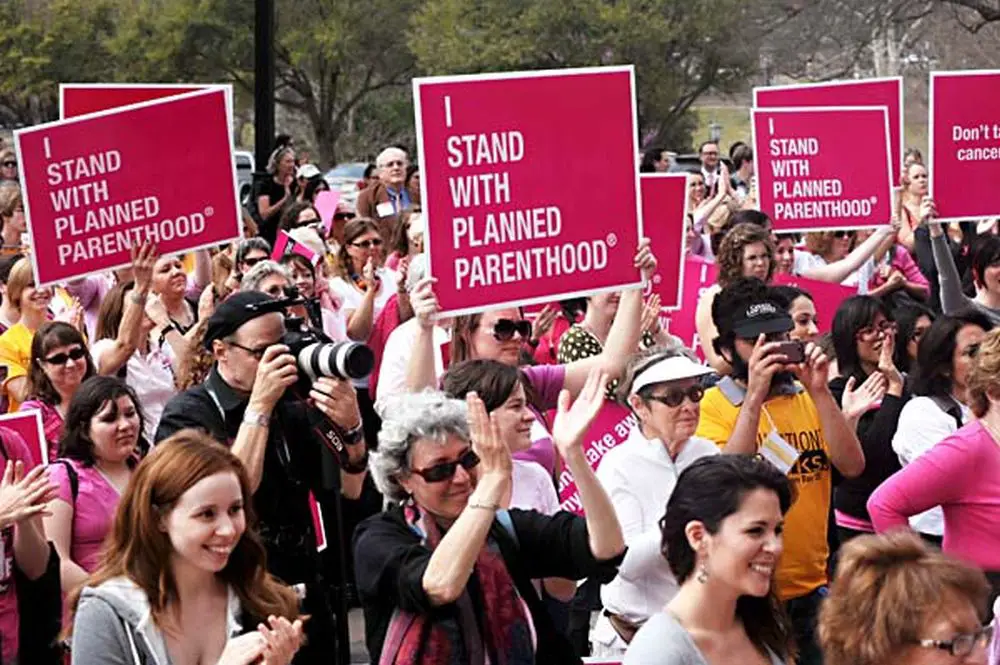 As a woman, it is incredibly difficult to embrace the understanding that my reproductive care and education is politicized to the point of being completely riddled with violence and false accusations.
Politics and religion so often entangle themselves in issues of women's healthcare that people forget that providing women with access to these preventative and reproductive facilities helps to break the cycle of teen pregnancy, sexually transmitted diseases and poverty.
It's simple. Women who have affordable access to screenings, contraceptives and health education do better in life. As do their children.
Planned Parenthood gives individuals the chance to become the best versions of themselves, so why don't we all just show the same united understanding we showed in the "Pussyhat Movement" and get to shopping?