The Curious Case of Kellyanne Conway
Like the fictional character, Conway followed a life path parallel to her greatest nemesis, Hillary Clinton, and despite being cast as the villain, she won.
By Mary Kiser, Trident Technical College
---
Hillary Clinton, a political pundit, lost the 2016 election to Donald Trump, a gameshow host.
As a result, behind Beyoncé's 2017 pregnancy announcement, his victory has been the biggest surprise of the twenty-first century. Trump was splashed on magazine covers, television screens and bumper stickers, but people were unknowingly celebrating the wrong person.
The man had the model wife, a successful businesses and an undeniable charisma, but he was heavy handed in politicking: he mocked a disabled journalist, Serge F. Kovaleski; he degraded and demeaned 1996 Miss Universe, Alicia Machado; he was unclear about the nuclear triad, asserted climate change as a Chinese hoax and retweeted neo-Nazis.
In many ways, he was the worst possible candidate for the presidency. Yet, voters still elected him into the White House. What was his secret? Or, better yet, who was his secret?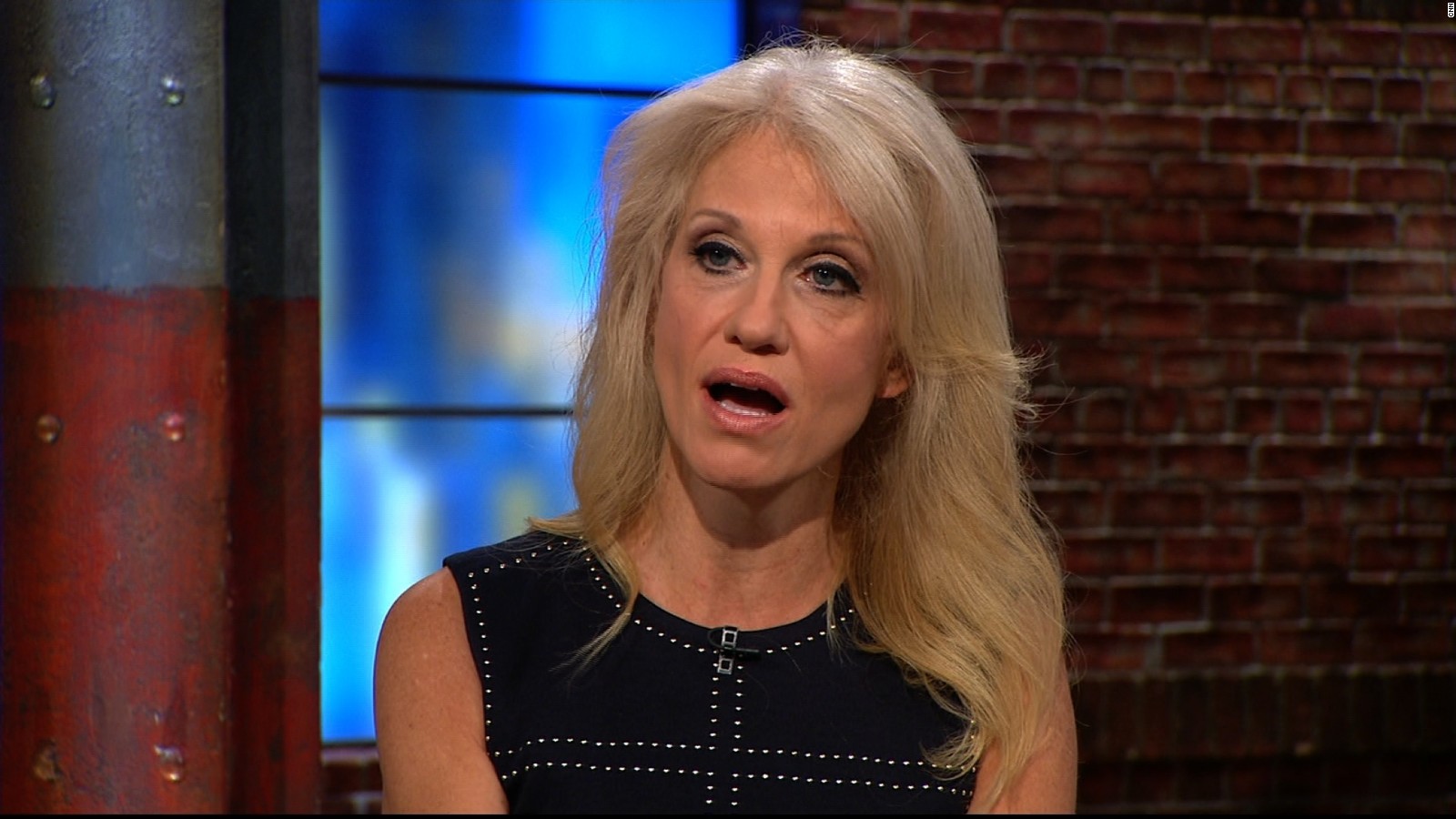 If Trump was near, then his former campaign manager, Kellyanne Conway, was by his side. She was more than his employee; she was his right hand, and she was the powerhouse everybody underestimated. According to a "Cosmopolitan" article, the businesswoman was the businessman to watch.
"She was the first woman to serve as campaign manager for a Republican presidential candidate," the piece says. "Conway, 49, is a veteran political operative, who's spent the last three decades advising Republicans on how to appeal to female voters."
Trump was aggressive and assertive, and his promise to "make America great again" gave hope to white working men everywhere; their response was expected.
But, his influence over white, college-educated women was dumbfounding. Even "Fortune" wrote a piece about his heavy influence on white female voters, saying that "forty-five percent of [college-educated white women] voted for him."
His fiscal plans and masculine presence contributed to his success, but Conway played an important role, too. She was the feminine touch the billionaire needed, and her calm, collected demeanor provided voters with assurance.
"Kellyanne Conway has been a trusted advisor and strategist who played a crucial role in my victory," said Trump. "She is a tireless and tenacious advocate of my agenda and has amazing insights on how to effectively communicate our message. I am pleased that she will be part of my senior team in the West Wing."
She was announced as his counselor, and her status was elevated to the highest-ranking woman in the White House. All of the time she spent being roasted by Chuck Todd, Joe Scarborough, Mika Brzezinski, Chris Matthews and others about "alternative facts, "fake news" and the "Bowling Green massacre" was worth it. She was finally on top.
In many ways, both before and after the election, Conway's character was reminiscent of Megamind, the protagonist of the the 2010 film "Megamind." He was the blue, bigheaded alien who destroyed his nemesis, the superhero Metro Man, and Conway was the blonde, bigheaded human who destroyed her nemesis, the politician Hillary Clinton. Even though they were both deemed "villains" by their respective enemies, Megamind proved his haters wrong.
The film was a brutal attack on Megamind from the beginning. When he and Metro Man were just babies, their planets were sucked into a black hole. Their respective parents placed the children into two different pods that crashed into Earth. While Metro Man crashed into a mansion, Megamind crashed into a prison for the criminally gifted.
Wow.
As the two boys grew up, they attended the same school. Metro Man flourished as the popular, rich kid, but Megamind was teased and tortured by his peers. With no family and no friends, he and his minion, née Minion, vowed eternal revenge.
Megamind destroyed public property and bombed his school, but his worst crime was first-degree murder. He killed the beloved Metro Man, but he also killed the only person who ever engaged in his games.
Before Megamind died of boredom, he created his own superhero, Tighten. The rash decision left Megamind with a conflict of interest; Tighten was supposed to be Metro Man's replacement, but he transformed into a Megamind mini-me. It put Megamind's entire lifestyle into perspective, so he unleashed his full potential, and he grew into the superhero he was always supposed to be.
Unlike Megamind, Kellyanne Conway was raised by four women in Camden, New Jersey. She went to Trinity College, and she graduated magna cum laude. After graduation, she studied at Oxford University and was a member of Phi Theta Kappa. She went on to receive her law degree from George Washington University Law School.
Her success was equally matched in her line of work, too. She was the CEO of the Polling Company, which was designed to help candidates and factions cater to women voters. It helped Republicans and organizations such as Michele Bachmann, Steve King, Mike Pence, the National Rifle Association, Heritage Foundation and Family Research Council.
Even though Megamind was a fictional cartoon created by brilliant brains, he and Conway shared their similarities. Both were heavily disliked, but both were brilliant masterminds. Megamind's story ended with a happily ever after, but Conway's story is ongoing.
As Megamind's audience left satisfied, Conway has left her audience with one question: Will she use her powers for good, or for evil?