In the wake of Bill Cosby's guilty verdict, "Cosby Show" reruns are being removed from television.
Following Thursday's court decision on Cosby's trial, the Atlanta-based network Bounce TV has decided to scrub all repeat episodes of the "Cosby Show" from its schedule. According to Chris Perez from Page Six, the network made a statement to multiple media outlets saying "effective immediately, Bounce is removing 'The Cosby Show.'"
"The Cosby Show" was an award-winning sitcom that Cosby starred in for eight years; TV Guide called it the "biggest hit" of the 1980s. However, after Cosby was convicted of sexual assault last week, his reputation may have finally fallen below an unrecoverable point, prompting cancellations across the country.
Bounce began running reruns of "The Cosby Show" in early 2015 after acquiring it in a multi-network deal along with several other sitcoms, according to The Hollywood Reporter.
The rights to Cosby's spinoff, "A Different World," were also obtained — and the show still airs on the network today. In 2015, Bounce had scrapped episodes of the comedian's 1990s CBS series, "Cosby." This was when the sexual-assault allegations against him first surfaced.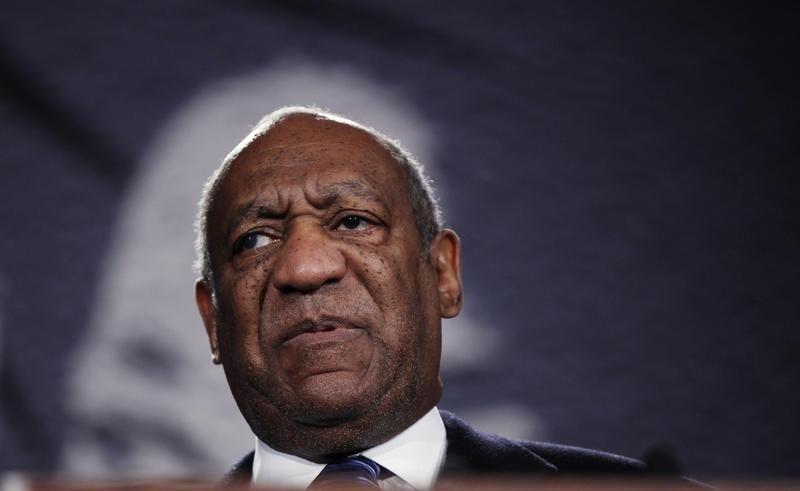 Fox News reports that most networks dumped "The Cosby Show" after accusations of sexual assault and misconduct against the title star surfaced. So far, Amazon seems to be the only platform still carrying "The Cosby Show" series.
Cosby was found guilty on three counts of felony aggravated indecent assault by a jury during a retrial on Thursday. The man was once known as "America's dad" is now facing up to 10 years in prison on each charge. Sentencing for Cosby is expected to take place within 90 days.
According to Jeff Green from Bloomberg, Bounce calls itself the first African-American broadcast network and is available in more than 99 million homes across the United States. It was a holdout airing Cosby programs after years of allegations of the sexual assault. The channel was co-founded by Martin Luther King III and still had "The Cosby Show" in its lineup earlier on Thursday.
In 2004, the Associated press reported that Cosby was first convicted by a jury of molesting and drugging former a Temple University employee, a woman named Andrea Constand, at his home outside Philadelphia. The clip below has been said to have aged poorly, as it reflects, in a disturbing fashion, Cosby's preferred m.o. for incapacitating women.
Bill Cosby's Special Barbecue Sauce (Barbequaaludes)
Kathryn Lindsay from Refinery29 reports that Bounce had originally decided to bring back the series in 2016, despite the unpopular opinion the show held as a result of Cosby's sexual allegations.
"You asked, and we heard you loud and clear, Bouncers," they tweeted that November. "We're bringing #TheCosbyShow back by popular demand! Tune in December 19th."
"Good to know where your corporation stands on rapists I guess," one viewer replied.
"You ARE kidding, right?" another asked. "If not, then this is someone who will NOT be bouncing over to your station."
Cosby's initial trial took place in June 2017 but was declared a mistrial. Accuser Andrea Constand was finally victorious this Thursday, prompting Bounce to reverse its 2016 decision.