2016 is finally coming to an end (thank you Jesus), and although it's been a phenomenally awful year for many, 2016 has been particularly unkind to women. In fact, I'd say the entirety of 2016 has been a war on women.
For example, Brock Turner served 3 months in jail — he was released in September 2016, although he raped an unconscious woman behind a dumpster in January 2015.
The woman (who remains anonymous) started her emotional written impact statement with, "You don't know me, but you've been inside me," and also wrote, "You have no idea how hard I have worked to rebuild parts of me that are still weak."
Despite having millions of dollars and followers on social media, celebrities aren't exempt from experiencing sexual violence and abuse. Kim Kardashian was robbed at gunpoint while staying at a hotel in Paris on October 3, 2016.
The businesswoman most known for "breaking the internet" was tied up, locked in the bathroom and left begging for her life while robbers took $10 million worth of jewelry, including her engagement ring.
Kardashian's robbery wasn't taken seriously. Costumeish.com made a costume available on their website: "Parisian Heist Robbery Victim Kit." Thankfully, the costume was removed from the site almost immediately due to extreme backlash.
In addition, assholes on Twitter made horrible comments like, "She got what she deserved," and "They should have raped her when they had the chance."
Perhaps worst of all, Donald Trump was elected President of the United States in early November 2016. His win came even after a tape was released to the public in early October, in which Trump bragged about kissing, touching and attempting sex with women without their consent. According to Trump, "When you're a star, they let you do it."
Trump's inappropriate comments about his daughter, Ivanka Trump, have sparked major controversy in 2016 as well. An interview on "The View" from 2006 went viral, where you can hear Trump say, "If Ivanka weren't my daughter, perhaps, I would be dating her." Gross.
Oftentimes, I feel hopeless, especially when women's accomplishments are undermined by meninist Twitter accounts and cat callers on the streets. Oftentimes, I wonder, "Will this ever get better?" Barack Obama (president of black excellence) said it best in a post-election speech, "The path that this country has taken has never been a straight line. We zig and zag, and sometimes we move in ways that some people think is forward and others think is moving back. And that's okay."
So, I took some time to sift through 2016's sexist bullshit and realized: So many women came out on top. Women who are athletes, politicians, activists, writers and more actually dominated 2016 in more ways than one. I want to end the year celebrating the badass women who inspire me, so here are 4 women who have made history in 2016.
1. Simone Manuel
It's no secret the Rio 2016 Summer Olympics were littered with controversy. Ryan Lochte lied about being robbed at a gas station (and tried to flee Rio), and Gabby Douglas was scrutinized for "not smiling enough," all the while being given a sexist nickname: "Crabby Douglas."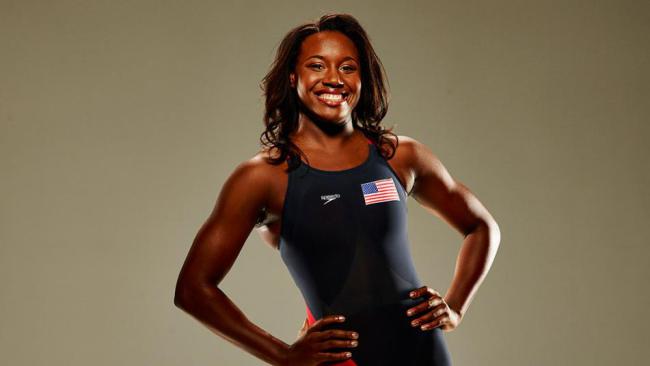 Still, one woman swam her way to history on August 11, 2016, and her name is Simone Manuel. Manual became the first African-American woman to win an individual event in Olympic swimming. According to the "New York Times," Simone Manuel and Penny Oleksiak of Canada tied for the fastest time, "an Olympic record in the women's 100-meter freestyle: 52.70 seconds."
The "New York Times" quoted Manual saying, "I mean, the gold medal wasn't just for me. It was for people that came before me and inspired me to stay in the sport." Important to note: I'm certain Manuel will also go down in history for having the best reaction to winning a gold medal known to humankind.
2. Ibtihaj Muhammad
Another athlete made history at the 2016 Rio Summer Olympics: Ibtihaj Muhammad.
Muhammad won her first Olympic medal in Rio on August 13, 2016, and she also became the first United States athlete to compete at the Olympics wearing a hijab.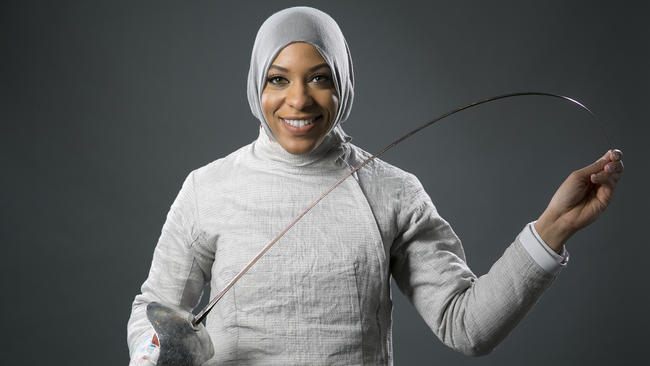 Donald Trump's Islamophobia, such as suggesting a Muslim registry/database or giving them a form of special identification, has allowed Muslim-Americans to feel unsafe in their own country.
Trump's hate affects Ibtihaj Muhammad as well; she said in an interview, "I feel unsafe all the time. I had someone follow me home from practice and try to report me to police."
Still, Muhammad also told "Us Weekly" she wants to break cultural norms; I think joining the United States saber fencing team and becoming a bronze medalist is proof that Muslim women have voices and can participate in sports.
3. Tammy Duckworth
Tammy Duckworth lost both her legs serving in the Iraq War in 2004. She also made history on November 8, 2016 when she won back Barack Obama's former Illinois Senate seat for the Democrats.
Duckworth beat Republican Senator Mark Kirk for his seat in the United States Senate, making her the first woman senator to have seen combat. Also, she was born in Thailand, making her the second Asian-American senator, and the first Thai-American woman in Congress. Duckworth = certified badass.
4. Hillary Clinton
Victoria Woodhull, who believed women should have the right to escape bad marriages and control their own bodies, became the first woman to run for President of the United States (POTUS) in 1872.
Although Hillary Clinton is not the first woman to ever run for POTUS, on July 27, 2016, she became the Democratic Party's nominee, making her the first woman in United States history to lead the ticket of a major political party.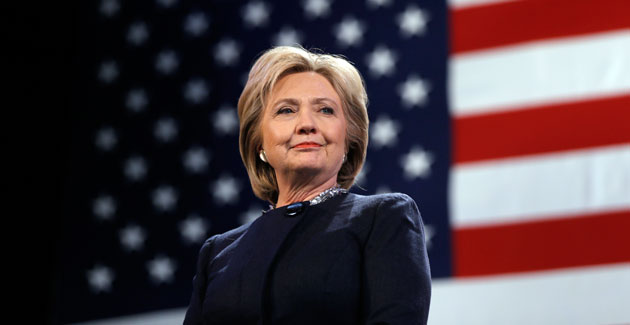 Upon mourning Clinton's loss, an author for the "Huffington Post" wrote, "We voted because we wanted to see someone like us run our country. Someone who knew what it felt like to walk around in bodies like ours."
Hillary Clinton won't become our first woman president, but according to CNN, her nomination "put the biggest crack in the glass ceiling."
In addition, Clinton's won the popular vote by more than 2 million votes, and is on track to receive more popular votes than any American President in United States history besides Barack Obama.
Dylan Marron said in his "Unboxing 2016" video, "Just remember, it's actually humanity that makes things unbearably shitty, and not an arbitrary assignment of time."
So, yes, 2016 has sucked, but 2017 will also suck if people aren't called on their bullshit. Hold people accountable; if you hear someone say something sexist, call them out. Do your part, but don't forget to celebrate the people who do their best to make the world better and safer for everyone, like the women described above.