Last night's 90th annual Oscars, hosted by Jimmy Kimmel, were on the right track to becoming a night of success.
The awards show continuously made it a point to highlight and empower women, whether through the Time's Up pins on various actors and actresses, or Weinstein accusers being able to present awards to nominees.
After winning the award for best actress in a supporting role for her work in "I, Tonya," Allison Janney said, "You represent everything that is right, that is human about this profession … " She thanked Margot Robbie, as well as the other members of the cast, her crew, her team and her parents for believing in her dream.
When Frances McDormand won the Oscar for best actress in a leading role, for her work in "Three Billboards Outside Ebbing, Missouri," she asked all the female nominees to stand up. She affirmed her point, saying, "We all have stories to tell and projects to be financed … " which received applause from many esteemed actresses, including Meryl Streep, Octavia Spencer and director Greta Gerwig.
Although Greta Gerwig was unable to receive any awards for her movie "Ladybird," after being the fifth African-American to be nominated for best director, Jordan Peele was able to take home the award for best original screenplay for "Get Out."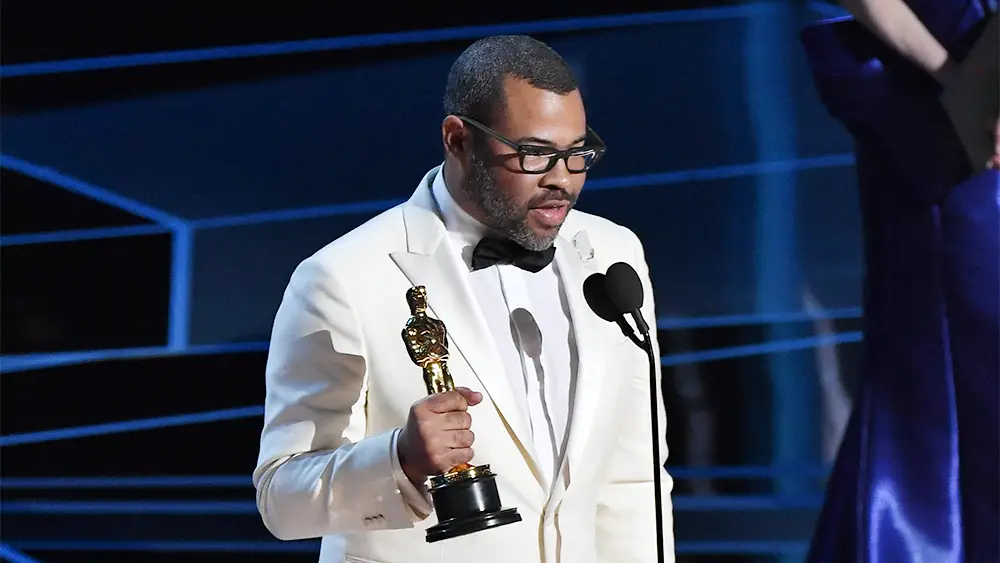 During his acceptance speech, Peele said that the Oscar meant a lot to him because he thought, multiple times, that the project would be impossible to pull off. His main point was that he wanted to "dedicate [the Oscar] to all the people who raised my voice and let me make this movie."
"The Shape of Water" was the big winner of the night, receiving awards for production design, original score, best director and best picture. After winning best picture, Guillermo Del Toro talked about growing up as a young boy from Mexico loving films like "ET" and, like Jordan Peele, about how he never thought making films would be possible.
Steven Spielberg responded to Toro's remarks with words of encouragement, saying, "If you're up on that podium, remember that you are a part of a legacy of renowned filmmakers and be proud of it." Toro concluded by saying that he wanted to dedicate his win to young filmmakers in every country of the world and tell them they can do it as well.
The Misses
While there were some monumental moments during the awards show, there were still some misses.
Before the Oscars, Ryan Seacrest still had the opportunity to interview nominees for the show, despite being the subject of sexual-harassment allegations from his stylist.
According to the Washington Post, Variety first broke the story last week and Seacrest denied all allegations against his stylist, Suzie Hardy. The E! Network tried to create an independent investigation but found it to be inconclusive because there was not enough evidence supporting the allegations.
Even though there was not enough proof, the network should have found another star to cover the show until they could determine Seacrest's role with the company in the future. By allowing him to conduct the red carpet interviews, E! Network risked sending the message that they are a company willing to overlook allegations of sexual misconduct for the sake of entertainment.
Additionally, there was a major moment on the red carpet between Ryan Seacrest and Taraji P. Henson that erupted on Twitter. Seacrest was interviewing Taraji P. Henson because she was showing support for Mary J. Blige, who was not only nominated for bests actress in a supporting role for her work in "Mudbound," but for an original song for the same movie.
When answering his question, she told Seacrest, "The universe has a good way of taking care of the good people, you know what I mean?" while slightly touching on his chin.
Taraji P. Henson might have just cursed Ryan Seacrest https://t.co/EjQ4NZjxzh #Oscars pic.twitter.com/G1v5bbx2Vk

— VANITY FAIR (@VanityFair) March 5, 2018
Many people saw this as subtle shade for his sexual-harassment allegations and even the #MeToo founder, Tarana Burke, agreed that he should have been unable to host the Oscars red carpet. By allowing Seacrest such visibility, the Academy risked contradicting the #MeToo and #TimesUp movements they were trying to support.
The last miss of the night was Gary Oldman's domestic abuse allegations coming back into the fold after he won his first award for actor in a leading role. According to Vox, Oldman's ex-wife accused him of choking her and beating her with a telephone in front of their children.
Similar to Ryan Seacrest, Oldman denied the allegations and said that police investigated her story and there were no charges pressed.
In addition, in a Playboy interview, he defended Mel Gibson's comments about Jewish people and said the reason "12 Years a Slave" won Oscar for best picture was because "if people didn't vote for it, they would be seen as racist."
Even though he apologized for those comments in the interview, he can't be fully trusted until it's clear that he didn't commit the crimes he has been accused of. The same goes for Ryan Seacrest, James Franco and all the other men who have been accused of sexual harassment or mistreatment of women.