More than 20,000 West Virginia teachers fighting for benefits and a higher salary have been on strike for nine days, leaving students and parents waiting for a change from either the government or the teachers unions.
The teachers, who have been on strike for nine days, have been relentless in advocating for these changes so far. One member of the American Federation of Teachers, Christine Campbell, said teachers are disappointed by the process of the teachers' strike, despite its importance to them. Many recognize the effect the strike has on their students.
"We're playing with people's emotions, their livelihoods and it directly affects our students," she said. "This is unprecedented. It's confusing and I think [teachers are] disheartened by the process."
Four years without a pay raise has been too long for these teachers, and after the bill approving a pay raise was vetoed, the group decided the best way for them to advocate for themselves was through a teachers' strike.
Some feel they are part of a larger movement working toward better working conditions.
According to an art teacher at Morgantown High School, the movements affects the working class. "What we're seeing is a movement in the U.S. Not just a labor movement. It's a class of people rising up," he said.
Despite the wait families have been experiencing from the teachers' strike, teachers have not stopped being there for students in need. Although they are not teaching, some teachers have taken time outside the strike to make lunches for students in need.
School programs provide children in low-income families with lunch over the weekend to make sure they have something to eat. Teachers have become very involved in weekend food programs and have even personally invested in them.
Jennifer Wood, an American Federation of Teachers spokesperson for West Virginia, sees the difference they are making.
"They are pooling resources, sometimes with their own money, and putting together packets of soup, mac and cheese, food cups," Wood said.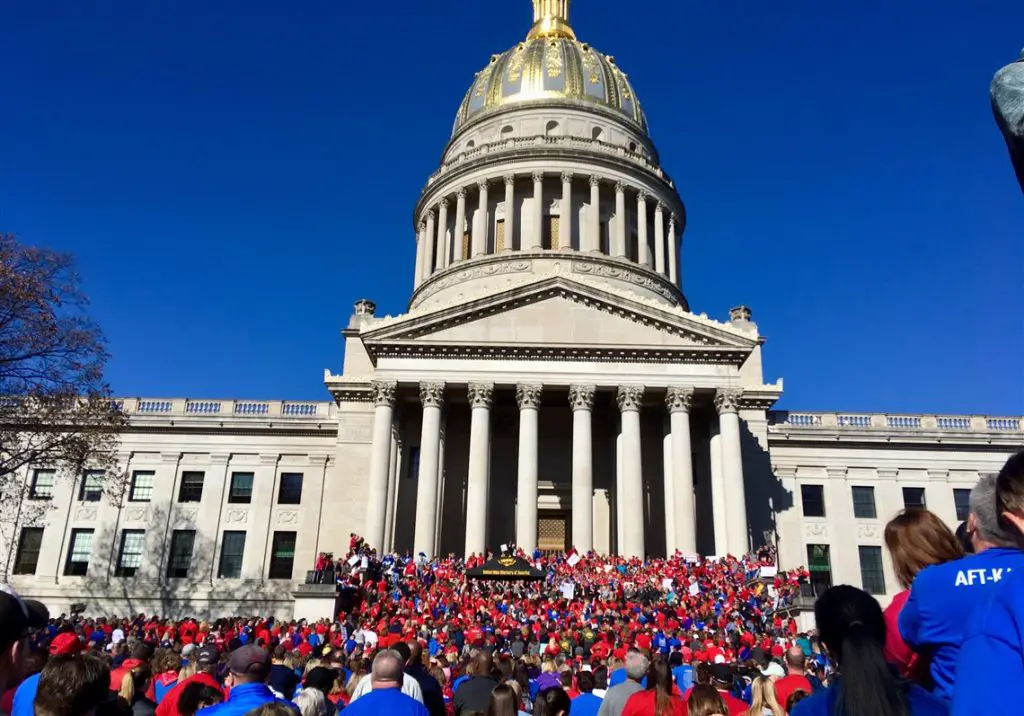 One teacher, Kevin Green, who works in McDowell county, told USA Today, "Of course we offered to bag the food. "We are ready to help in any way we can. This is all about our kids."
Tension between the government and West Virginia teachers can be eased in one of two ways. The teachers' strike, which shows no sign of ending, could cease, or the government could meet the needs of teachers with the pay raise, added benefits and improved working conditions that teachers are looking for.
For students to continue their education, the state will need to see a change soon.
However, it seems after four years of no raise, teachers are not willing to wait any longer for the pay and benefits that would assist with everyday expenses and combat the gap between pay and living expenses that so many working class Americans face.