More Than Just an Actress
Deschanel's unashamed, quirky and empowering take on life is the exact perspective all females should be adopting.
By Lindsey Davis, Iowa State University
---
I first experienced the woman I now deem my role model in the 2009 drama/romantic comedy film, "500 Days of Summer."
Starring alongside Joseph Gordon-Levitt (another of my favorite celebrities), Zooey Deschanel captivated me with her role as Summer, the epitome of an independent female. This movie not only skyrocketed to the top of every single list of "favorites" I had ever created, but also introduced me to my soul-sister, Zooey.
After seeing Deschanel in "500 Days of Summer," I realized she had also appeared in "Elf"  and "Yes Man." Yet I clearly didn't come to appreciate her skills as an actress until her role as Summer. Reflecting on the variety of characters she's portrayed throughout different films has made me appreciate her fresh take on female characters. In each of her cinematic depictions, Deschanel portrays strong-willed women who are independent and have a wicked sense of humor. She is not only extremely smart in real life, but channels that characteristic through her fictional characters as well.
Born in Los Angeles, California in 1980 to a showbiz family, Deschanel was destined for fame. Her father is cinematographer and director Caleb Deschanel, well known for his participation in films like "The Patriot,"  "The Passion of the Christ"  and, most recently, "Rules Don't Apply." Her mother is actress Mary Jo Deschanel, best recognized for her role as Annie Glenn in the 1983 film depiction of the original Mercury 7 astronauts, "The Right Stuff."
Zooey slowly rose to fame through the many films she made appearances in. It didn't take long for both audiences and Hollywood honchos alike to recognize the talent and intrigue of this Deschanel figure. She's beautiful, but doesn't rely on her female body parts to attract attention. She's quirky, refreshing and unabashedly herself. I could list maybe a handful of other female celebrities who yield similar qualities.
September 20, 2011. A day that forever changed the course of television history and a day that brought insurmountable joy to my life— the premiere of "New Girl" on Fox.  Starring Deschanel herself, this show follows a group of misfits sharing a loft together in Los Angeles. Deschanel's character, Jessica Day, is offbeat, if not borderline eccentric.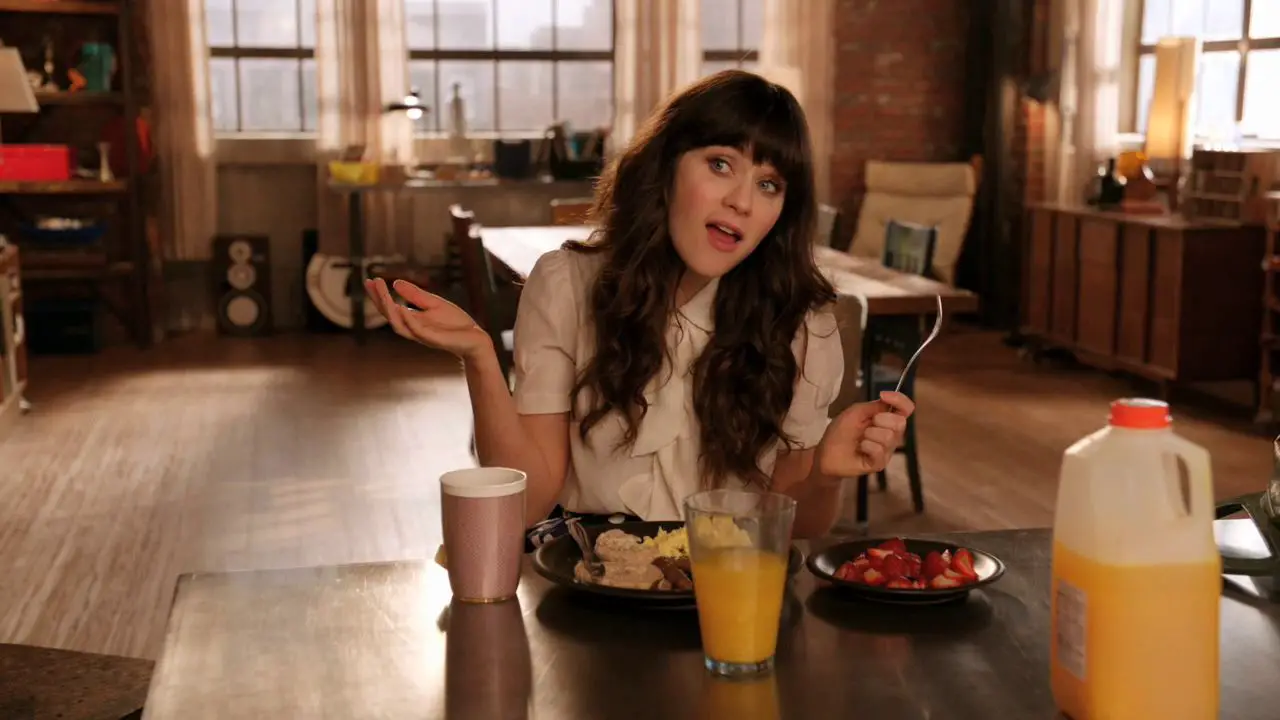 Through her role as Jess, Deschanel continues to channel her quirky vibes and brings a breath of fresh air to a primetime world dominated by male leads and scandalous plot lines. Jessica, much like Deschanel herself, is funny, intelligent and cares about cultural issues. By far, "New Girl" triumphs as my all-time favorite television series, and Jessica Day serves as my main source of inspiration—second to the real-life Deschanel, of course.
To further her charm and relatableness (that's not a real word, but I'm making it one), Deschanel gave incredible advice in an interview with Cosmopolitan magazine for their June 2015 edition.
"I'm very focused. I work all the time, but I do what I love and I don't care what people think of it. You don't become successful by trying to be 'a success,'" she said. "You become successful by doing things that give you pleasure. That's a hallmark of mine."
Can someone type that up, make it look pretty and frame it for me? Thanks. But seriously, Deschanel speaks truth. I think every college student needs to hear that and live by it. I know there's plenty of variations of that quote, said by many other people, but receiving advice about doing things you love in order to acquire success becomes so much more moving when said by someone who's so clearly making that happen in profound ways.
In that same interview, Deschanel also discussed how she had no plans to do a "body after baby" photoshoot (she had just given birth to daughter Elsie Otter). Doing so seems to be a trademark of female celebrities, but Deschanel had absolutely no desire to do one herself. In fact, she said, "I've always gone my own course and never been someone who had the need to be super skinny. I like a healthy look. I don't buy into that skinny-is-better mentality. I just eat healthy and work out and don't worry about my weight too much."
Again, definitely need a printout of that quote to remind me that the stick-figure models I see flaunting their unattainable bodies on Instagram, Facebook, etc. are not realistic. Hearing a Hollywood powerhouse say that she eats healthy and works out, but doesn't worry about her weight is simply amazing.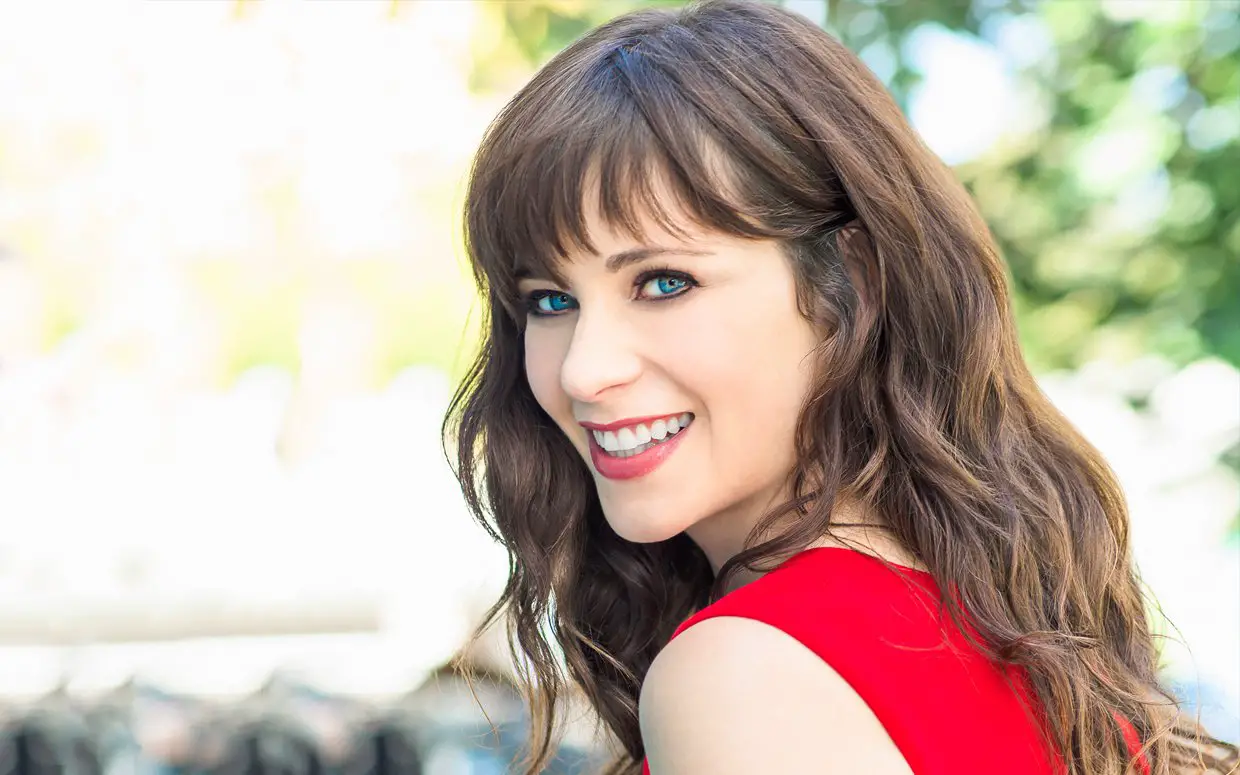 Around the preliminary phase of "New Girl," Deschanel launched an entertainment and lifestyle website happily titled, HelloGiggles.com. With the help of her friends, producer Sophia Rivka Rossi and writer Molly McAleer, Deschanel created a woman-focused website that covers topics ranging from pop culture to empowerment to careers. From the beginning, HelloGiggles has been marketed as a positive community with a strict "no gossip" policy. Refreshing, I know. I navigate my way to the website when I'm in need of a pick-me-up or want to hear a woman's take on current issues facing culture.  Deschanel loves promoting female strength, and I love her.
One of the best compliments I've ever received is that I remind someone of Zooey Deschanel. When I heard that, I honestly felt like I must've been doing something right with my life. I strive to be kind, independent, intelligent and unashamed to let my quirkiness shine. Zooey is all those things, plus much more. I'm sure you've caught on by now, but I most definitely have a girl-crush on her. And what girl shouldn't?
Deschanel has paved new ways in the landscape of the female empowerment. She supports and uplifts all women, as all women should. Her lead-by-example take on life has affected ladies across the states. When I first "met" Deschanel on "500 Days of Summer," I immediately knew I had found my role model. To this day, I look up to her almost as a big sister. Is that weird? Yes, probably. But through the years, she has remained the same person. She is who she is, and no amount of fame has changed that.