Remember that group of girls in high school who started drama simply for the sake of attention? The girls who would start something within their own group if they thought it was necessary to make their boring high school lives a little more interesting? That's how I feel about the continual resurfacing of the feud between Taylor Swift and Katy Perry.
The two women who are holding onto grudges that are taking up prime television-time and Twitter moments. The feud between the two of them was barely interesting from the start, and at this point, it's just unnecessary. Tay and Katy have lost our attention, and here's why.
The Roots of the Feud
The two's Twitter friendship started in 2009, shortly after the release of Perry's "Waking Up In Vegas" video. Swift voiced her fandom toward Perry saying, "I love Katy Perry. I think I'm going to hang her poster up on my wall now." Fun fact: The tweet has since been deleted.
Perry responded with an invitation for the two to write together about "the subject we know best," which led to an outpouring of positive reactions from fans about the possible collaboration between the two artists. In retrospect, scholars of celebrity beefs can now note with near certainty that the collaboration never materialized, and the likelihood of it ever happening diminishes every day.
Later that year, Swift was invited to Perry's birthday bash, and all seemed to be going well for the pop princesses—that is, until Perry broke "girl code" and entered into a relationship with Swift's freshly minted ex-boyfriend, John Mayer. (It should be noted that Mayer may have been Swift's most recent ex, but the relationship had been officially over for nearly two years.) But Perry and Swift didn't allow a man the to sever the ties of their Twitter-famous friendship. No, according to Swift, it was a sneaky business move on Perry's part that killed the beast.
Perry's "California Dreams" tour ran from February 2011 through January 2012, and at the close of her tour, three of her dancers were offered spots on Swift's "Red" world tour. In the middle of Swift's tour, these same three dancers were called by Perry's people about performing on her 2013 "Prism" world tour; unfortunately, to participate in Perry's "Prism" tour, they would have to leave Swift's tour before it was completed. Allegedly, the dancers had said that they considered Perry family and were somewhat bored on Swift's tour due to lack of challenging dancing opportunities.
So, when Perry's people presented them with the opportunity to dance on a promo tour with family, the dancers accepted and left Swift's tour, thus officially beginning the feud between Perry and Swift and indirectly leading to the release of Tay's "Bad Blood," which, as she confirmed in an interview with the "Rolling Stone," was about conflict between her and a female pop artist. In addition to slamming Perry, the music video for "Bad Blood" also seemed to reinforce Swift's other celebrity friendships, as it featured Lena Dunham, Zendaya Coleman and Hayley Williams, and in doing so doubly snubs the California Gurl.
Later, Swift opened up about the insecurity she experienced while friends with Perry, saying that she was always uncertain about their stance. Following that interview, Perry tweeted this and awakened the pop-sphere to the reality of their feud. When Swift ran into trouble with Nicki Minaj over a misunderstanding regarding Minaj's critique of the nominees for Video of the Year, Perry joined in with a subtweet critiquing Swift, who had benefitted from slandering Perry, for Swift's admonishment of Minaj for pitting women against each other. Still following?
Over the course of the feud, many more parties have gotten involved, including one of Swift's ex's, Calvin Harris, who, following a dispute with Tay regarding her contribution to the lyrics of "This is What You Came For," called her out on Twitter, saying, " I know you're off tour and you need someone new to try and bury like Katy ETC but I'm not that guy, sorry. I won't allow it."
Recently, Minaj and Perry teamed up for a diss track titled "Swish Swish" that's featured on Perry's newest album, "Witness." Soon after the release of the single, Perry said in an interview with James Corden that if Swift decided to send a text saying the feud was over, she would gladly accept a truce.
Unfortunately, it appears Swift missed that interview, because, after having removed her music from Spotify two years ago, Swift decided to re-release everything to the music service on June 9, the same day that Perry's "Witness" went live. In other words, Swift said, "If you sabotage my world tour, I'll sabotage your music career." Ouch.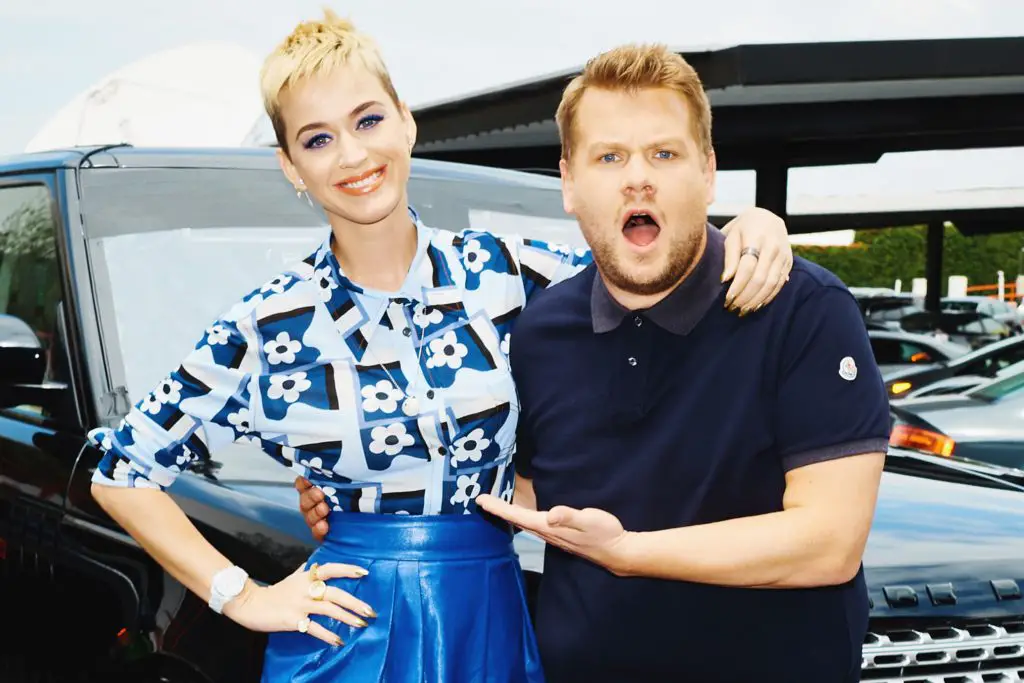 Regarding the Pop Music Dis Track  
The rise in popularity of dis tracks in pop music is a bit odd. Back twenty years ago, the genre was the exclusive domain of the hip-hop world, where the songs not only referenced personal issues, but also called out the artistry—as well as the street legitimacy and heterosexuality—of their targets.
In fact, one of the reasons why dis tracks have remained relevant for so long is that they tend to lead to memorable music, as when one musician calls out the ability of the other, the natural result is a meticulously crafted rebuttal track, something designed to barrage the attacker under both the weight of its insults and the impeccability of its artistry. Hip hop has always been an incredibly competitive genre, with someone or another constantly claiming to be "at the top," and so it makes tautological sense that such an atmosphere would lead to these ad hominem cuts.
However, in pop music, dis tracks work a little differently. First, they eschew any element of embarrassing their opponent through artistry; without the lyrical freedom that rap provides, pop stars are fixed in a very predictable song structure and set of available themes, which means their tracks do little to elevate the genre stylistically.
Second, pop dis tracks are much more oblique than hip-hop ones. Whereas Swift refused to even name the subject of "Bad Blood," saying that it applied to women in any situation that had been victimized, Nas, in his famous massacre of Jay-Z, titled "Ether," literally starts the track with a deep-voiced narrator repeating, "Fuck Jay-Z."
Still, despite the fact that dis tracks in mainstream music are lame, conventional artists have been producing them at a fast clip lately. Ed Sheeran wrote "Don't" in response to Ellie Goulding cheating on him with Harry Styles, which then prompted Goulding to respond with "On My Mind," both of which collected significant amounts of radio time. "Bad Blood" was a banger as well, and collected a Grammy for Best Music Video and an MTV Music Award for Best Collaboration for her teaming-up with Kendrick Lamar. And, just recently, there is of course Perry and Minaj's "Swish Swish."
So, whether or not the genre of dis tracks fits well into pop music or not, the deed has been done. Still, given that the tracks really lack the authentic attack-and-defend formula of hip-hop, you would be forgiven if you suspected the motivations of those producing the songs. Nothing keeps eyes glued to your Twitter like a cheap feud, and nothing racks up those streams like the promise of an ambiguously worded dis about someone who may have hurt someone at some time.
As if you needed another reason to find Perry and Swift's feud toothless and irrelevant, their kitten-soft dis tracks and watering-down of a once-proud tradition should give you two fresh reasons for the price of one.
Why Fans Don't Care
Perry and Swift are currently fighting for the top spot on Spotify's pop section, and though fans should technically be soaking up the catfight, we're tired. It seems like Perry is ready to set this feud aside, but Tay just can't let it go; it seems like that's just how Swift is.
Over the years, she has been involved with multiple minor feuds with popular icons, and she has often taken nasty measures to deal with the disputes. "Elle" has a lucid article laying out her many feuds, a few of which feature Kim Kardashian, Demi Lovato and poor Harry Styles among a number of others.
Swift has always been presented as this untouchable pop diva who, if stared at improperly, would blacklist you before you blinked. Even Lorde has been criticized, on multiple occasions, for being transparent about how she feels about Swift. Mind you, the two are close friends, but Lorde doesn't sugarcoat.
The Kiwi crooner has criticized Swift for appearing too perfect, saying, "Taylor Swift is so flawless, and so unattainable, and I don't think it's breeding anything good in young girls. 'I'm never going to be like Taylor Swift, why can't I be as pretty as Lorde?' That's fucking bullshit," she said in an interview with "Metro Magazine." Most recently, on June 20, she compared her friendship with Swift to an autoimmune disease, but no one seemed to care.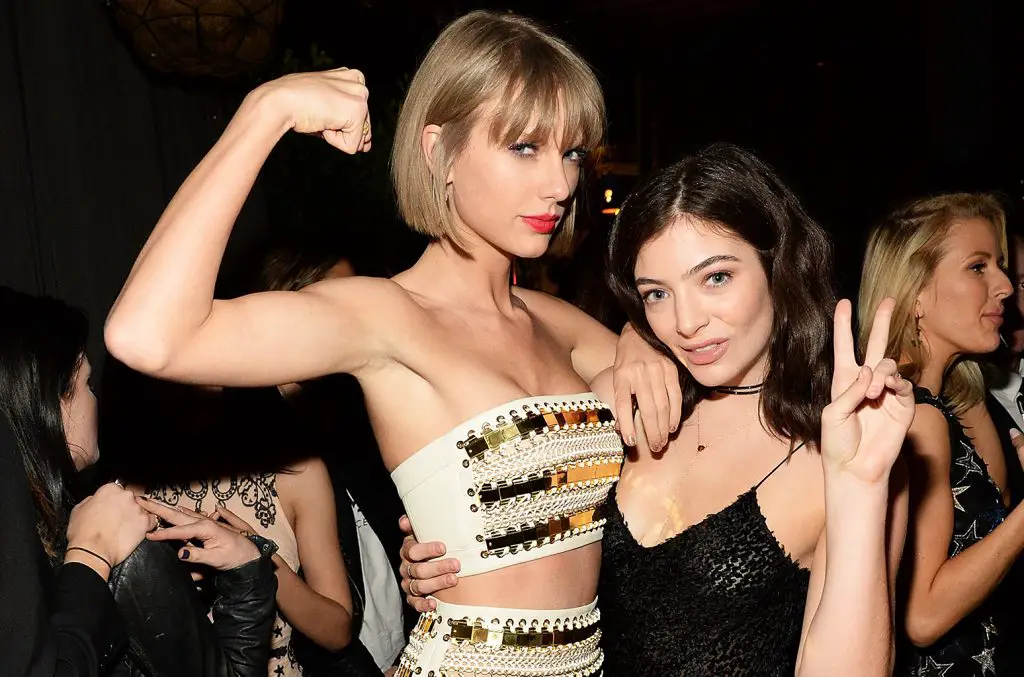 Ed Sheeran has spoken out in defense of Tay, but has also withdrawn from getting involved in the spat; because he has no vested interest in the situation though, no one really cared about what he had to say. The fact that the media is having to draw irrelevant people into the mix just to keep the fire alive is exactly why fans don't care anymore.
In a world where extremist groups are conquering cities, and the American government is suffering from a dangerous shift in policy, no one has time to waste reading about an almost ten-year-old feud between two pop princesses that is absolutely solvable. Just say sorry, Tay. The quoted tweets expressing how little Twitter cares about the feud are gaining more retweets than the actual articles. Think about that.
What the media fails to understand is that millennials are not fueled by celebrity drama to the extent that their parents were. Instead, on Twitter, they are talking about policy, the failure of the American justice system, U.S. foreign policy and the stripping of American health care. Short-lived disputes generate buzz, but long disputes like the one between Tay and Perry are simply slumber inducing. Perry and Swift can sing and they've given everyone some great radio bangers, but the generation that made them stars has grown out of being interested in celebrity drama. Give us real news, please.