When Ubisoft announced the fifth game in the "Far Cry" series, it was not without controversy surrounding the game's location and theme.
The game follows a sheriff's deputy arriving in the fictional Hope County, Montana, which has been overrun by the militaristic doomsday cult Eden's Gate, and headed by a Christian fundamentalist, Joseph Seed.
Some fans of the series did not take well to having white American Christians portrayed as the villains, and called on Ubisoft to redesign Eden's Gate to feature non-white, non-Christian antagonists instead.
Regardless of whether or not Ubisoft meant to reach into political territory with the thematic material of "Far Cry 5," it seems no coincidence that the game reached toward a concept that no other "Far Cry" game had broached before: the heart of America.
Hope County, the main locale of "Far Cry 5," is a rural county in the Midwestern United States, an area that, in real life, is typically more conservative and religious than urban America.
For example, research from The Washington Post-Kaiser Family Foundation suggests that six in 10 Americans living in rural areas consider Christian values to be threatened, while less than half of urban residents consider the same.
Yet "Far Cry 5" is just one of the many recent video games that has tackled, either directly or indirectly, social and political issues. If playing video games that offer an incisive social commentary appeals to you, there are a bevy of options, especially among contemporary video games, but here are three of the best.
1. "Butterfly Soup" – Brianna Lei
Creator Brianna Lei describes her game as "a visual novel about gay Asian girls playing baseball and falling in love."
Following a group of four high schoolers who join an all-women's baseball team, the game weaves between the group's humorous conversations and heavier dialogues about race, gender, identity and abuse.
Asian-American representation is often lacking in video games, and, when a game does portray Asian-American characters, it often employs caricatures to depict them, which can be even more damaging than omitting them in the first place. "Butterfly Soup," however, avoids both these snares, offering fleshed-out characters who live realistic, unapologetic lives.
Although on its surface "Butterfly Soup" is a game about love and baseball, the game delves into deeper issues of positive representation that video games seldom address effectively.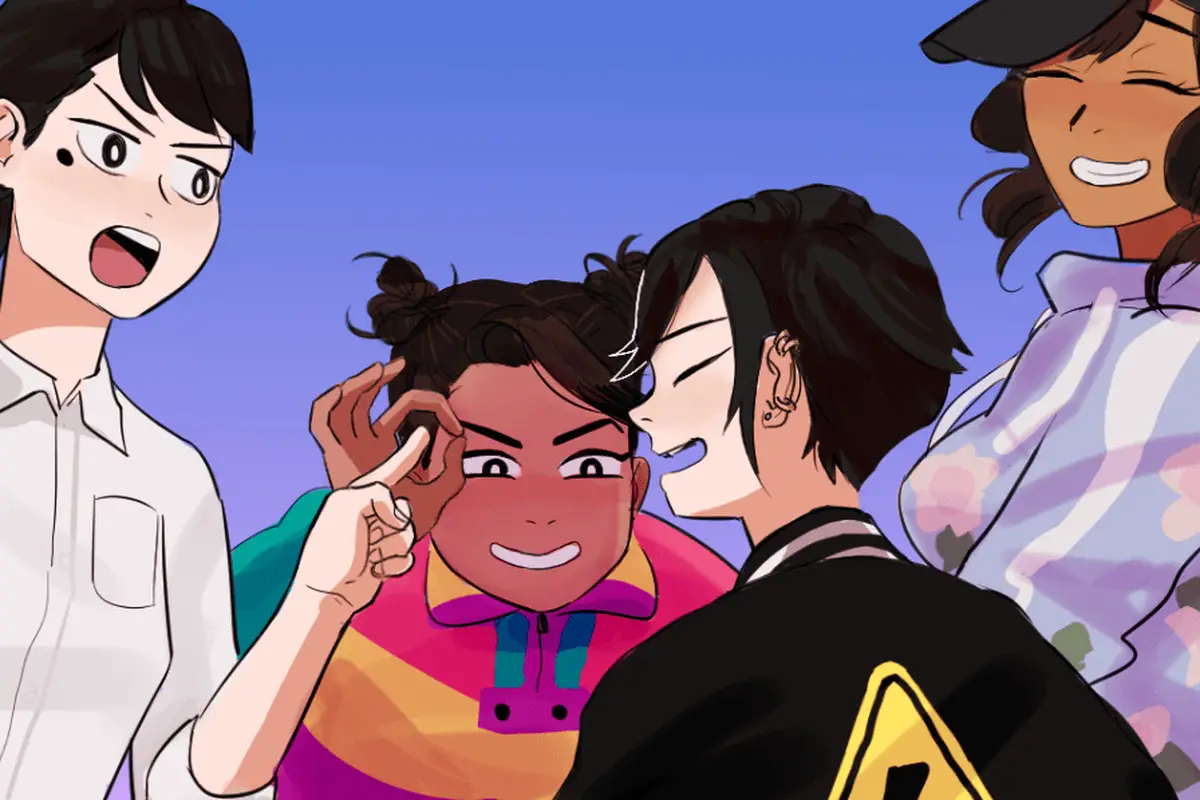 2. "Borders" – Gonzalo Alvarez
Creator Gonzalo Alvarez was inspired to make the retro-styled "Borders" by the stories he had heard from his parents about their experiences crossing the U.S. border. The game challenges players to survive harsh conditions and other obstacles, similar to the ones that immigrants often face in real-life efforts to enter the United States.
The game mechanic has a feature that permanently records the location where each player "dies" in-game and marks the spot with a skeleton in future playthroughs.
Alvarez told "The Huffington Post" he "[hopes] that seeing all these skeletons of hundreds of other players can help put into perspective the hundreds of lives that are lost to the Mexican desert." Indeed, since 2000, more than 6,000 migrants have died while crossing into the United States.
The 2016 election brought undocumented immigration to the forefront of a contentious political debate. President Donald Trump has often referenced his belief that undocumented immigrants pose a threat to domestic security, a platform that has led to his calls for a wall separating the U.S.-Mexico border.
However, the majority of undocumented immigrants are non-violent, and thousands of them are asylum-seekers, fleeing violence themselves.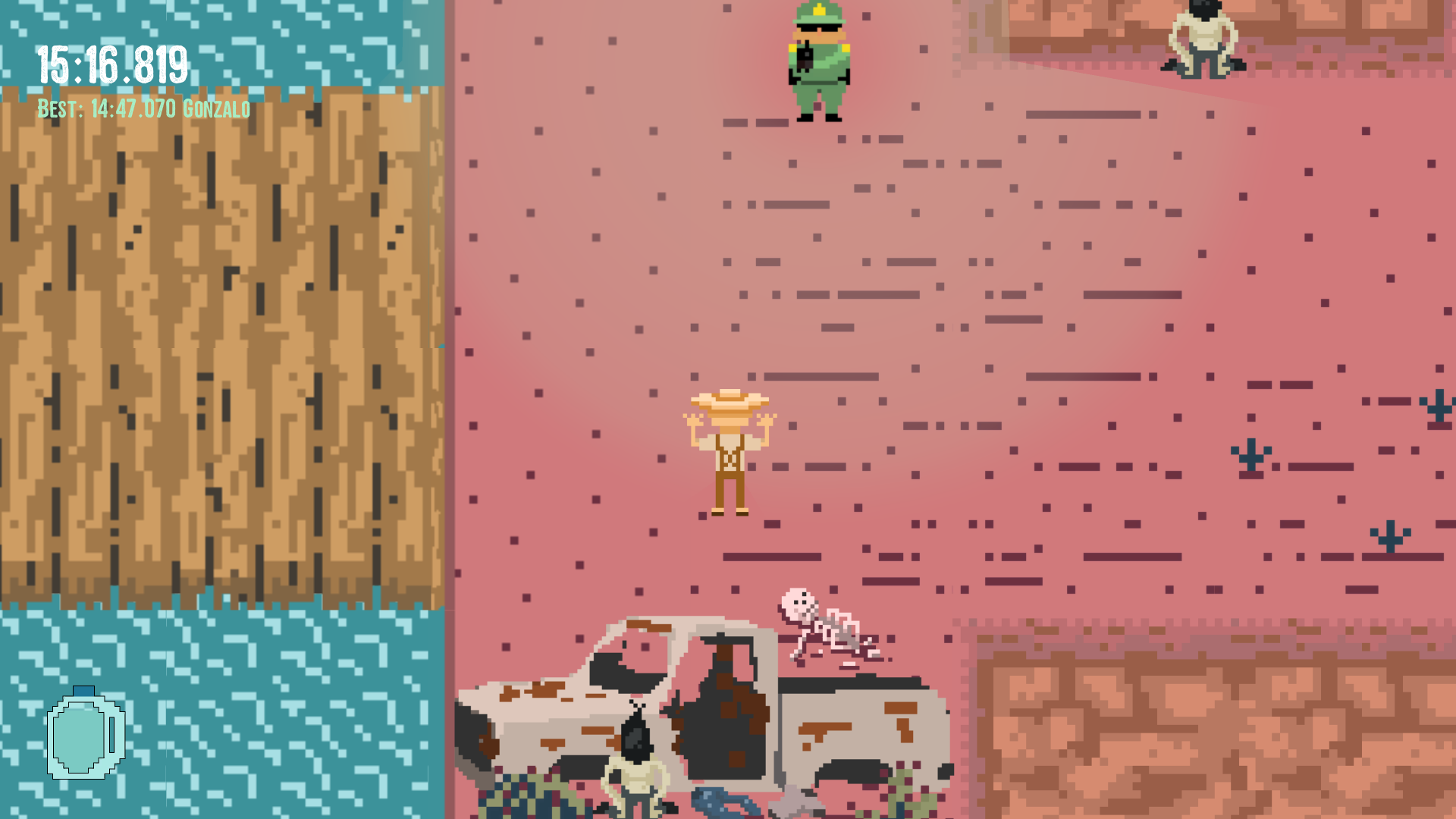 3. "Wolfenstein II: The New Colossus" – MachineGames
In August 2017, neo-Nazi protesters marched at the University of Virginia. The next day, using his car, a white nationalist mowed into counter-protesters at a far-right rally, killing 32-year-old Heather Heyer.
It seems almost eerily fitting then that just a few weeks after neo-Nazis tore through Charlottesville, Virginia, MachineGames released the highly anticipated eighth installment in the "Wolfenstein" series.
Although all of the "Wolfenstein" games deal with fighting Nazis, "New Colossus" focuses around an alternative-timeline in which the Axis powers defeated the United States, assumed control of the country and destroyed its democratic foundations. There is plenty of action, too, so make sure you have a good gaming mouse.
The major focus of the "Wolfenstein" series is the threat that Nazi ideology poses and the horrific effects that befall America as a result of its turn toward Nazism. With the rise of anti-Semitism and other racially motivated hate crimes, "New Colossus" reminds players that a future ruled by Nazis is not much of a future at all.