If you didn't know, many of your favorite rappers have more going on than just spitting bars. As a result of their success, artists can pretty much do whatever they want. I'm not saying that they can literally do anything they please (Gucci Mane could vouch for that one), but their clout definitely enables them to pursue more creative opportunities.
And by the looks of it, fans are not disappointed with what their idols have been up to outside the studio. Whether it's another form of art or a more tangible product, rappers can put out quality work in whatever field they want. Their creativity should come as no surprise though, considering the most important quality in a rapper is ingenuity, and no talented artist is going to restrict themselves if they feel there is other opportunity to be had.
Below are six of your favorite rappers and the impressive side projects they've been working on.
1. Chance the Rapper
Immediately after announcing his world tour, Chance the Rapper confused fans who noticed a missing date for his Chicago show. But as a South Side native, Chance came in clutch for his home state with a surprise even better than a concert. On September 24th, Chance the Rapper will bring his own music festival to U.S. Cellular Field known as "Magnificent Coloring Day."
The event will of course receive a performance from it's star, Chance the Rapper, along with big name artists like Skrillex, John Legend, Tyler, the Creator, Alicia Keys, Lil Wayne, 2 Chainz, Young Thug, Lil Uzi Vert and other special guests who are yet to be announced. On a recent Instagram post, Chance said that high demands for tickets has allowed him to open up every seat in the stadium for his fans. Chance really wants to give his Chicago audience an amazing time, even if it means they won't have the most "magnificent" view.
2. Action Bronson
If you haven't already heard this in almost all of Bronson's songs, he loves food. And I mean really loves food—the guy was a gourmet chef before his rap career launched.
Can't Forget Paris: F*CK, THAT'S DELICIOUS
Action Bronson was born and raised in Queens, surrounded by a diversity of food that's granted New York cuisine such high praise. Now as he tours the world to perform, Bam Bam takes some time at each stop to eat an authentic local dish for his VICELAND television series, "F*ck that's Delicious."
His fierce passion for food makes the show all the more entertaining, because whether he's dining on gourmet cuisine or finishing his piece of cheese burek that has fallen on the floor, you're going to wish someone loved you the way Action Bronson loves food.
3. Tyler, the Creator
The best thing about Tyler is even if you don't listen to his music, you've definitely heard his name. Whether it's because you saw one of his hilarious tweets while scrolling through Facebook or because he bumped into you while dancing in the crowd at Coachella.
From the beginning of his career Tyler, The Creator has maintained a very interactive relationship with fans. Before it was closed down, you could catch him loitering with friends outside the OF Store, hugging fans and selling them taco-patterned socks. And now, this upcoming November you can spot him running aimlessly like a happy child at his 2016 Camp Flog Gnaw Carnival. His carnival started as a small operation in 2012 with just 3,000 attendees, and now after five years it'll be expanded into a two-day carnival with 60,000 people expected to be attending. So clearly, Tyler knows his shit.
4. Joey Bada$$
Recently the Pro Era member Joey Badass has been preparing for the 2016 Blank Face World Tour with Schoolboy Q. But that's not all the young rapper has on his agenda. In fact, Badass scored a pretty serious role playing a new character named Leon in the second season of the Golden Globe-winning dystopian thriller "Mr. Robot."
Joey Badass admits in a recent interview with Rolling Stone Magazine that he's dabbled in acting prior to his time at "Mr. Robot." Acting was initially what he wanted to pursue as a young adult, applying exclusively to schools with quality theater programs. But once he met the guys in his Pro Era crew during high school, he became more focused on rap and figured he could take up acting again after achieving musical success.
5. Snoop Dogg
I'm sure by now that one stoner friend in your group that publicly wears Huff socks has invited you to go see Snoop Dogg and Wiz Khalifa on their High Road Tour. Even if you don't get a chance to go, there's other ways you can get your dose of Snoop this summer.
Give Snoop Dogg's online Snoopermarket a visit, where you'll find various smoke accessories from simple rolling papers to his personal G-pen collection. His marijuana ideas don't stop there. If you live in Colorado or plan to visit any time soon, you can buy cannabis products from Snoop's weed line, Leafs By Snoop Dogg. LBS offers customers a personally picked selection of quality cannabis strains coming in forms of flower, concentrates and edibles.
6. Childish Gambino
Shame on you if you didn't expect Gambino to make the list. I mean seriously, one of the most inspiring qualities of the 32-year old prodigy is his continuous drive to produce expressive works whether it's under the name of Childish Gambino or Donald Glover. And currently, it looks like he's been working on some projects under both names.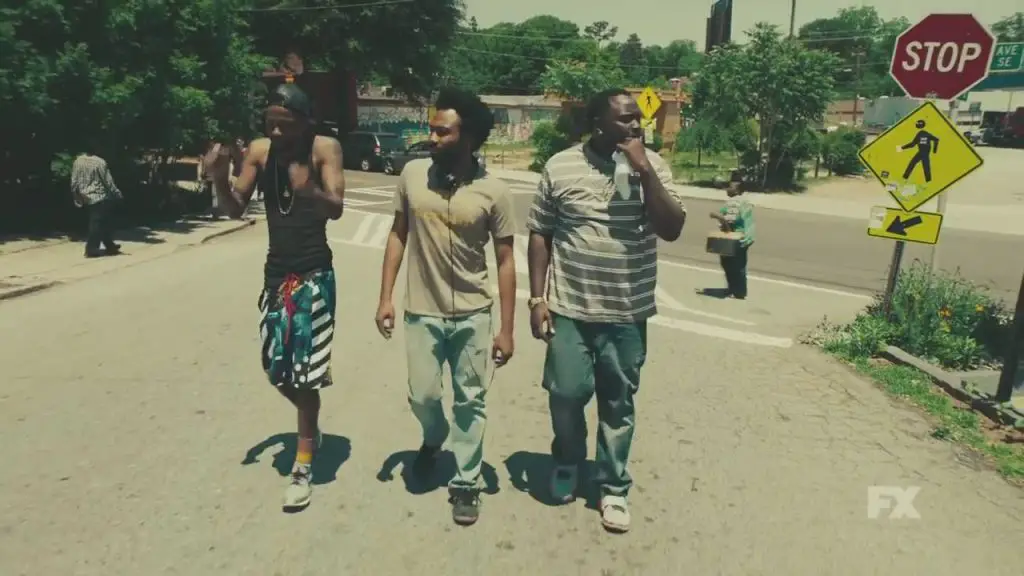 Premiering on September 6 will be Glover's new FX comedy series, "Atlanta," which he not only wrote but will be starring in as well. The show features him and actor Brian Tyree Henry as cousins immersed in the Atlanta rap-scene trying to make better lives for themselves.
But wait, that's not all Donald has in store for us. During the very same week "Atlanta" premieres, Gambino will be dropping his first album since his 2013 masterpiece Because The Internet.
By the looks of it, his new album "Pharos" won't be released like any other old project. Childish Gambino went all out for this one, creating a free app called PHAROS Earth to steadily announce information regarding his three-day concert experience at Joshua Tree in California where he'll be debuting his new music to raging crowds.