Bill Gates is a household name. He's known and respected for co-founding Microsoft, consequently becoming a billionaire and using his wealth to improve the lives of others through the Bill & Melinda Gates Foundation. Gates also happens to be an avid reader and a lover of knowledge, and he shares with the world what he reads by reviewing and recommending books on his blog, "Gates Notes."
On his blog, Gates writes about philanthropic projects that he's passionate about, such as working with Rotary International to eradicate polio and reducing child mortality in Ethiopia. Gates blesses the world with fatherly wisdom through posts about the importance of education, finding optimism and weathering failure. He also writes about hanging out with his billionaire bestie, Warren Buffett, in addition to thousands of book reviews. Seriously, thousands.
Every summer, Gates curates a list of five books that he has read, enjoyed, learned from and wants to pass on to you. Since they come from a man who reads hundreds of books a year, Gates' recommendations are practically gospel. Gates publishes his summer reading list on "Gates Notes," and this year it was also printed in "Time Magazine" along with an interview about why reading is so important to him.
All five of the books on this year's list allow the reader to take a walk in a pair of shoes very different from their own. "Some of these books helped me better understand what it's like to grow up outside of the mainstream: as a child of mixed race in apartheid South Africa, as a young man trying to escape his impoverished life in rural Appalachia or as the son of a peanut farmer in Plains, Ga.," says Gates. Stepping into walks of life much different from one's own teaches empathy and compassion, which the world could always use more of.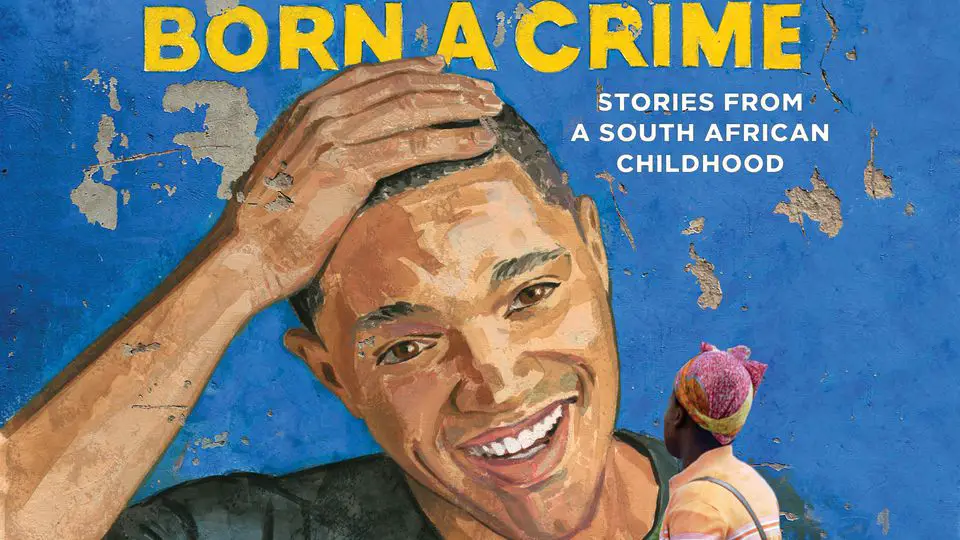 Trevor Noah is by now a familiar name in comedy and television, but his memoir, called "Born a Crime: Stories from a South African Childhood," sheds light on how his experiences growing up in a racially segregated country shaped him as a man, as well as influenced his comedic style.
When legendary comedian and sixteen-year "Daily Show" host Jon Stewart passed the torch to Trevor Noah, many viewers, including Bill Gates, had their doubts about Noah's ability to fill Stewart's shoes. Noah was relatively unknown in comedy at the time, and many fans were disappointed that a well-loved "Daily Show" correspondent like Jessica Williams or Jason Jones would not take over as host. Nonetheless, Noah slowly earned the trust and affection of the show's fans with his refreshing and unique perspective.
"[Trevor Noah's] humor has a lightness and optimism that's refreshing to watch. What's most impressive is how he uses his outsider perspective to his advantage. He's good at making fun of himself, America, and the rest of the world. His comedy is so universal that it has the power to transcend borders," says Gates in his review of "Born a Crime" on "Gates Notes."
Noah's memoir tells the story of how the comedian grew up as an outsider in a profound sense. Noah was born to a black South African mother and a white Swiss father in apartheid South Africa; the institutionalized racism of apartheid outlawed interracial relationships, so Noah's birth, and his parents' love, was a crime. As a biracial boy growing up in a segregated society, Noah felt split between two worlds, and struggled to find where he belonged.
In "Born a Crime," Noah includes deeply emotional anecdotes about his and his parents' struggle, but also tells the hopeful story of how he learned to adapt and endure. The memoir is packed with wisdom, which is impressive considering Noah is only thirty-three years old. His unique upbringing allowed him to learn important lessons about race, family, relationships, resistance, power, privilege, language and the politics of it all, at a young age.
"I became a chameleon," Noah writes in "Born a Crime." "My color didn't change, but I could change your perception of my color. If you spoke to me in Zulu, I replied to you in Zulu. If you spoke to me in Tswana, I replied to you in Tswana. Maybe I didn't look like you, but if I spoke like you, I was you." Noah's knack for communicating across differences is what makes him such a great comedian and host, since he can relate to his audience intimately while also criticizing an unjust system from the outside.
"Much of Noah's story of growing up in South Africa is tragic. His Swiss father moves away. His family is desperately poor. He's arrested. And in the most shocking moment, his mother is shot by his stepfather. Yet in Noah's hands, these moving stories are told in a way that will often leave you laughing," says Gates.
In addition to "Born a Crime," Gates recommends "A Full Life" by former President Jimmy Carter, a potent memoir about a great man's journey from rural Georgia to the White House. Gates also recommends Yuval Noah Harari's "Sapiens," which Gates calls "a smart look at what may be ahead for ahead for humanity" in the already-tumultuous twenty-first century. Gates rounds out the list with Maylis de Kerangal's poetic novel "The Heart" and J.D. Vance's "Hillbilly Elegy," which explores "the complex cultural and family issues behind poverty" in poor white Appalachia.
All of the books on Bill Gates' summer reading list (and all the books he recommends on Gates Notes) will help you feel more aware and connected to the world around you. Reading creates knowledge, and knowledge creates empathy. If you have some free time this summer, whether you're spending it on the beach, on the couch or on the subway, be sure to do some reading. Bill Gates would be proud.