Ancient Chinese and Romans are responsible for the inception of sunglasses. Roman emperor Nero wore them while watching gladiator fights, while ancient Chinese judges wore them to hide their facial expressions while in court.
Since its invention, sunglasses have undergone many innovations by different people at different time points in terms of appearance and usage to finally arrive at the myriad of designs and functions people see today.
In the early 1750s, innovator James Ayscough created tinted lenses for sunglasses with the belief that tinted lenses would serve as corrective impairment for vision by eliminating sun glares. A century and a half later, history began to see sunglasses worn by actors and actresses in Hollywood, catalyzing the mass production of sunglasses in 1929.
Sam Foster, founder of Foster Grant of Atlantic City, played an integral role in mass-producing sunglasses after their introduction to America. His aim, similar to that of the Inuit people, was for sunglasses to function as protective eyewear from the rays of the sun.
But that's not the end of the journey. A few years later, Edwin H. Land adopted the Polaroid filter into the sunglasses to create polarized pairs.
Soon enough, in World War II, Ray Ban revolutionized the sunglasses industry again by utilizing Land's innovation to create the aviator sunglasses, which were vastly popularized by the rich and famous when they were available for sale.
The complex historical context that sunglasses have gone through before becoming the one item we use every day suggests that they play a role in our life more significant than their small size.
Sunglasses are accessories that have ultimately grown from a necessity into a luxury powerhouse. Much of this evolution is largely owed to traditional brands that have popularized the use of sunglasses beyond its original protective purpose, such as Ray Ban and Oakley.
Ray Ban is iconic for creating different types of sunglasses we wear, most famous of which is, perhaps, the aviator. As aforementioned, the aviator sunglasses were originally developed to resist the glare that Air Force pilots were experiencing during World War II. They're classic, functional and legendary in their own right.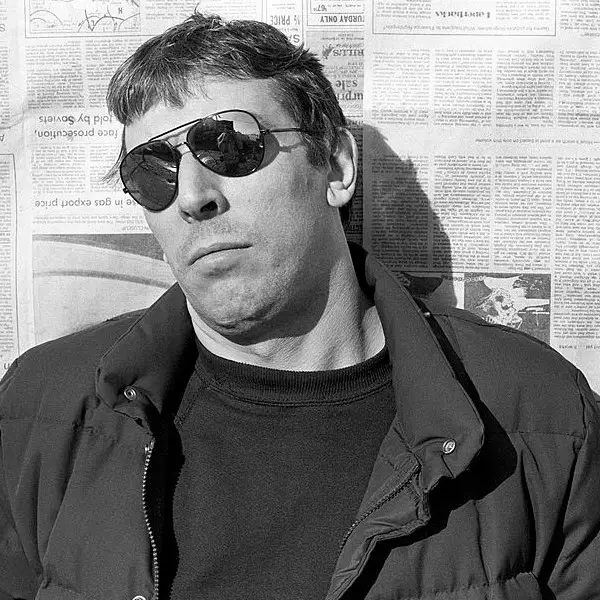 During the rise of rock and roll, Ray Ban decided to create a product that, similar to what other branches of fashion were doing, reflects society. These sunglasses are called "wayfarers," which start the wave of associating different personalities with different styles of sunglasses.
Aviators were the people's shades, but the wayfarers were for the bold and unabashed. The third most important product by Ray Ban is the "clubmaster," which was created in 1986 with a sense of retrospection that attracted conservatives and rebels alike.
The sheer number Hollywood movie stars and C-suite executives that favor Ray Ban sunglasses speaks to the longevity and versatility of the brand. As they are known for their "functional excellence", as Ray Ban says, they're pretty much the go-to ones for anyone making their first purchase.
Over the time, with the constant innovative effort of their creators, sunglasses have risen from function to fashion with world famous brands, such as Ray Ban, Oakley, Le Specs and QUAY. As we've seen, certain sunglass brands speak to customers who want to express their identity while also protecting themselves from the rays of the sun.
As a sunglasses fanatic, I can definitely attest to the helpfulness of sunglasses in establishing my sartorial identity as well as my self-expression to the world.
They serve the same "function" that culinary arts and high fashion do in society: of course, no one doesn't actually need to have variations of what is supposed to be as a necessity — everyone can all live with one pair of jeans and a white T-shirt — but cultural evolution demands more than just one type of anything and life is a lot more fun with variation!
At one point or another, we all will seek to find or establish our identity, and one of the ways we go about that is by experimentation. Experimenting with musical choices, clothes and jobs, among others, all contribute to building our identification and security. Sunglasses are one of those experiments that require minimal effort.
Whenever you're packing for a vacation, running errands on a weekend or just feeling a little extra, you find a pair of sunglasses that fit the mood you're in. In fact, this accessory has so much power and popularity that stores, such as Nordstrom, Dillard's and Sunglass Hut, hire specialists only to answer to your sunglass needs.
Celebrities and people in the fashion industry are known for wearing sunglasses indoors, which proves their evolution beyond the original purpose of protecting against sun rays. Some wear them just to be cool, but the majority of them do it for functional reasons that are very similar to their origination.
For instance, editor-in-chief of American Vogue, Anna Wintour is known for wearing her oversized Chanel sunglasses so that she can hide her facial expressions during fashion shows. Others wear them to either hide their tiredness or ensure visual clarity.
Aside from that, sunglasses are incredibly empowering for reasons most of us are unable to articulate. In many ways, they provide some of us with a sense of exclusivity and coolness, which can be seen in many iconic figures such as Sean Combs or "Love."
The fact that Kesha starts her song "Tik Tok" with the verse "Wake up in the morning feeling like P Diddy. Grab my glasses, I'm out the door…." can attest to the sense of coolness and confidence that a single pair of shades can bring you.
From a necessity, sunglasses have evolved to answer to society's wants, needs and perspectives on people and the world. Whether you're an aviator guy or a wayfarer girl, there is a pair out there that speaks to your personality.