Distance Makes the Heart Grow Fonder (Especially for Solange)
Solange has been keeping it cool in the shadows for most of her life, but that hasn't stopped her from making enormous impacts on music and society.
By Crissonna Tennison, UCLA
---
When I think of Solange, I think of quiet, which may or may not be true of her personality.
After all, anyone is going to seem subdued next to a cultural phenomenon like Beyoncé. But if Beyoncé is fierce, Solange is… cool. While Beyoncé has been blowing our faces off for the last 17 years, Solange has been lurking in the shadows, where the cool people are—emerging only occasionally to release amazing music, get epic haircuts or clobber Jay-Z. Solange may have been around as long as Beyoncé (almost as long; Beyoncé is five years older), but listening to her will always feel like a hipster move.
While the rest of America was paying obeisance to Queen Bey, Solange was acting in classic early aughts family movies like "Johnson Family Vacation," marrying her high school sweetheart, raising a son, getting a divorce, falling in love with her current husband Alan Ferguson, hanging out with cool indie musicians, DJing at New York fashion events, working as an art director for Puma and creating music with big names such as CeeLo Green, Mark Ronson and Blood Orange.
So basically, Solange has been doing just fine without the public's attention. So fine, in fact, that it can be easy to feel a little sheepish just warming up to her now that her fantastic new album, "A Seat at the Table," has hit number one on the Billboard charts. But in reality, there's nothing to feel bad about. Solange's location slightly left of the center of attention has been the perfect spot for her to develop her life and her art in a more organic way, relatively free from the sometimes fanatical, sometimes critical eyes of the public.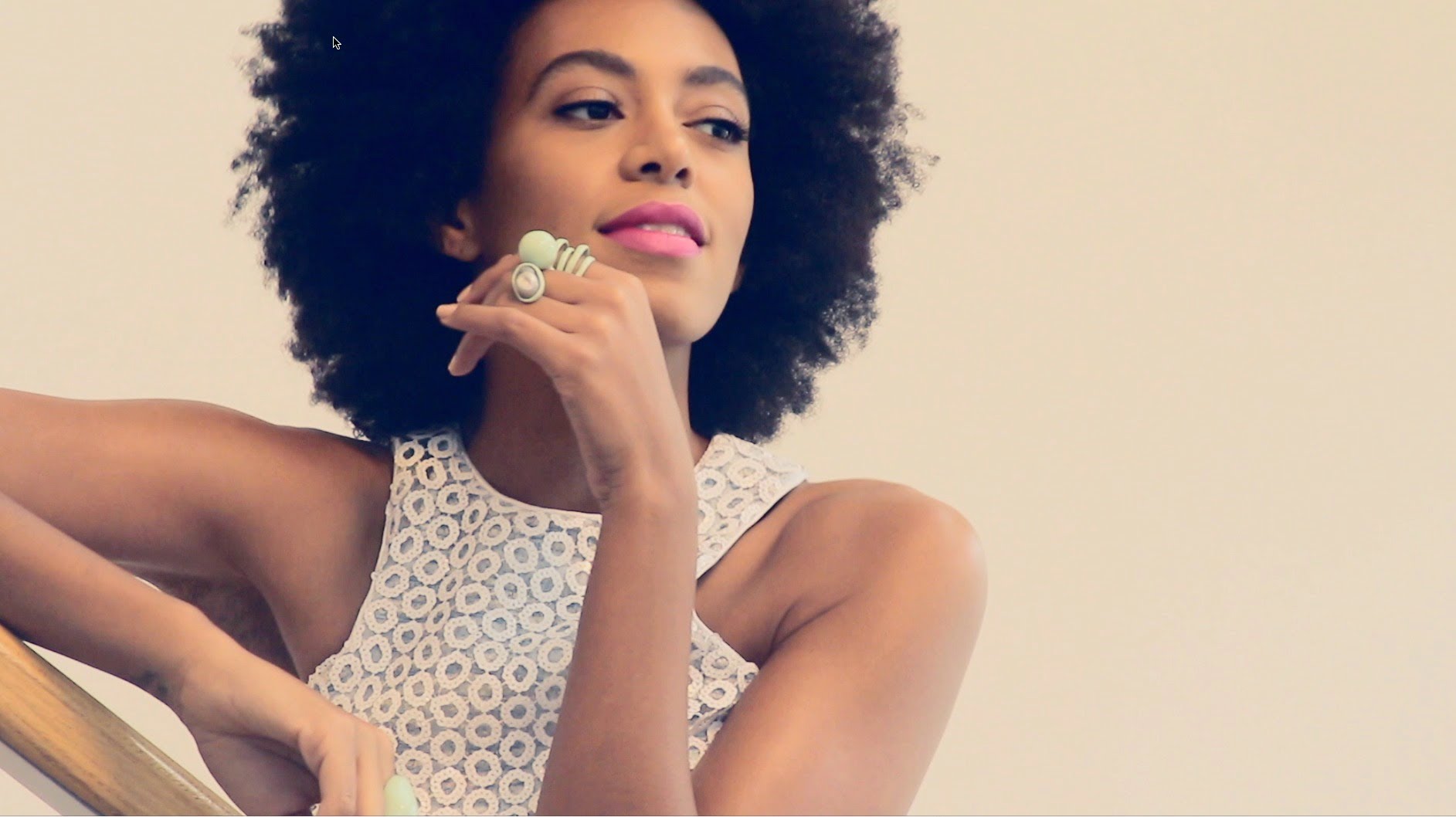 According to Solange, her parents wanted her to have a "normal" childhood unlike Beyoncé; but at the tender age of thirteen, Solange was already a backup dancer for Destiny's Child, and when she was sixteen, her parents let her record her first album, "Solo Star." When this album did not receive a strong popular or critical reception, Solange retreated, marrying her high school sweetheart, giving birth to a son and moving to Idaho, where she focused on songwriting. (Two of the songs she wrote there, "Get Me Bodied" and "Upgrade U," were hit Beyoncé songs.) After her divorce at age 21, she moved to Los Angeles, where she recorded another album, "Sol-Angel and the Hadley St. Dreams." This album, which explored a vintage Motown musical style, was more successful than her first, landing in the Top Ten on the Billboard 200 chart. When she relocated again, this time to Brooklyn, she mingled with an increasingly diverse group of fashion designers, musicians and artists, and released "True," a seven-track LP with a more updated electronic sound, on an independent label. She now lives in New Orleans, where she started a new record label, Saint Records, and recorded "A Seat at the Table."
Solange's creativity extends beyond music to fashion, where she arguably has been most influential. Her Instagram is filled with pictures of her wearing outfits that she created out of unlikely materials such as loose yarn, dry cleaning plastic and mattress foam. In 2009, she was one of the first celebrities to eschew European beauty standards and kick off the natural hair movement, chopping her hair into a short afro. In her 2014 wedding to her current husband, she wore "a caped jumpsuit" and arranged a majestic wedding photo shoot that featured the members of the wedding party standing separately like pieces on a chessboard, staring regally ahead.
Solange is also outspoken about race. She infamously took on "New York Times" music critic, Jon Caramanica, and white music critics in general for their failure to show respect for R&B culture in their critiques. In September, after having trash thrown at her during a Kraftwerk concert when she refused to stop dancing, she wrote an essay about her struggles to feel comfortable in a country where black people are constantly told they "don't belong." "A Seat at the Table" features interviews with her mother, father and Master P. about black anger and black pride.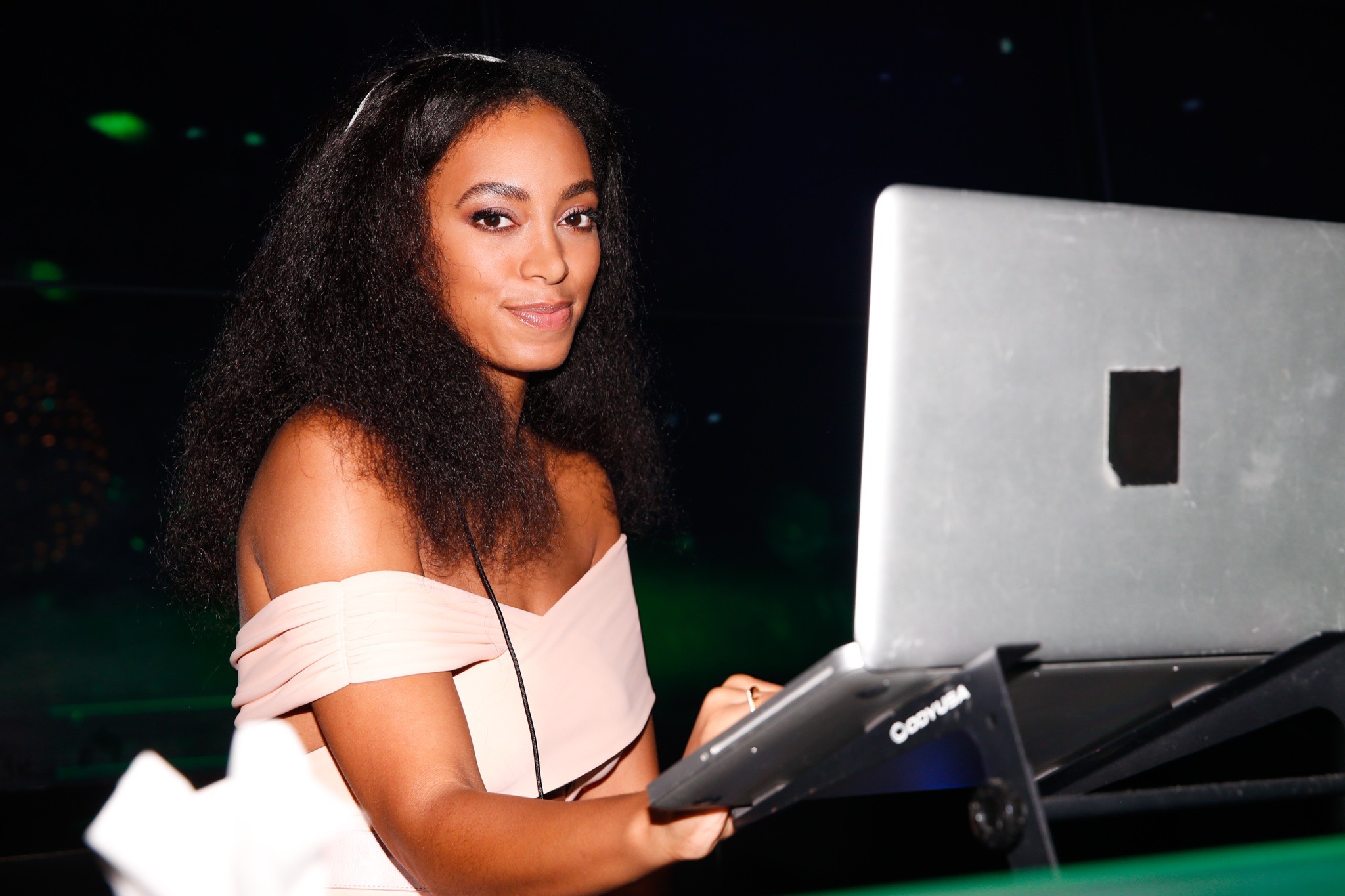 Solange feels relatable because she is more mature than a lot of pop and R&B artists are when they breakthrough, having already established a separate career and family. She learned not to define herself by the opinions of others, a lesson that can be harder to learn for those who grow up squarely in the public eye, like Justin Bieber. Even older stars that have already established themselves can seem desperate because outside approval is the fuel for their self-esteem. They have no true self-concept; they solely exist in relation to others. They are afraid to acknowledge and sit with the purely internal part of themselves—but that process is crucial to the development of true art. Solange's albums, Instagram photos, DJ playlist—everything she shares with the world—function as a conversation between herself and her audience, but they resonate because they are actually conversations with herself. Her image doesn't feel contrived because she is not preoccupied with the opinions of others. It is often difficult to tell if the celebrities we interact with on our phones and computer screens are truly representing themselves, but that question does not exist with Solange. If she is desperate, it is to give form to her experiences and impressions, not to be consumed.
It may have taken her a long time to find her stride, but now that she has found it, she will always be able to pick it up and put it down at her whim, never scrambling for relevance like many of her contemporaries. Solange, like Beyoncé, is at her best when she is surprising us, periodically confronting us with her existence, then retreating back into the shadows of reality, deeper than her sister will ever be able to, to spend more time with her family, with the rigors of everyday life and with herself.
It is impossible to tell what Solange's recent successes will bring her in the future, but it is likely that she will always be the enigmatic sister. Solange never needed the world's approval.