Take "A Seat at the Table"
By tapping into her own experiences and self-worth, Solange tackles the topics that matter in her new album.
By Aliyah Thomas, Mount Saint Mary College
---
On her third studio album, "A Seat at the Table," Solange Knowles comes to us like a whisper from the conscience we tried to bury.
The LP, which dropped on September 30th, is Solange's declaration of love and a journey into the lowest point of the self, fitting amidst black America's struggle with racism and police violence, which the album frequently draws on. "A Seat at the Table" is a soft-spoken tribute to herself, and it proudly wears its colors. In an interview with "The Fader," a New York-based music magazine, Solange credits her own journey and the journey of those around her as the inspiration for "A Seat at the Table"—in a sense, she feels like the album "wrote itself."
We haven't heard much from Solange since "True," an EP released almost four years ago, so you can imagine the world's surprise when "A Seat at the Table" dropped like the soft ting of a pin. But make no mistake, this album speaks louder than you think. Meanwhile, I'm still here trying to put my life back together from April, lest we forget about older sis Beyoncé dropping her own ode to the black experience earlier this year.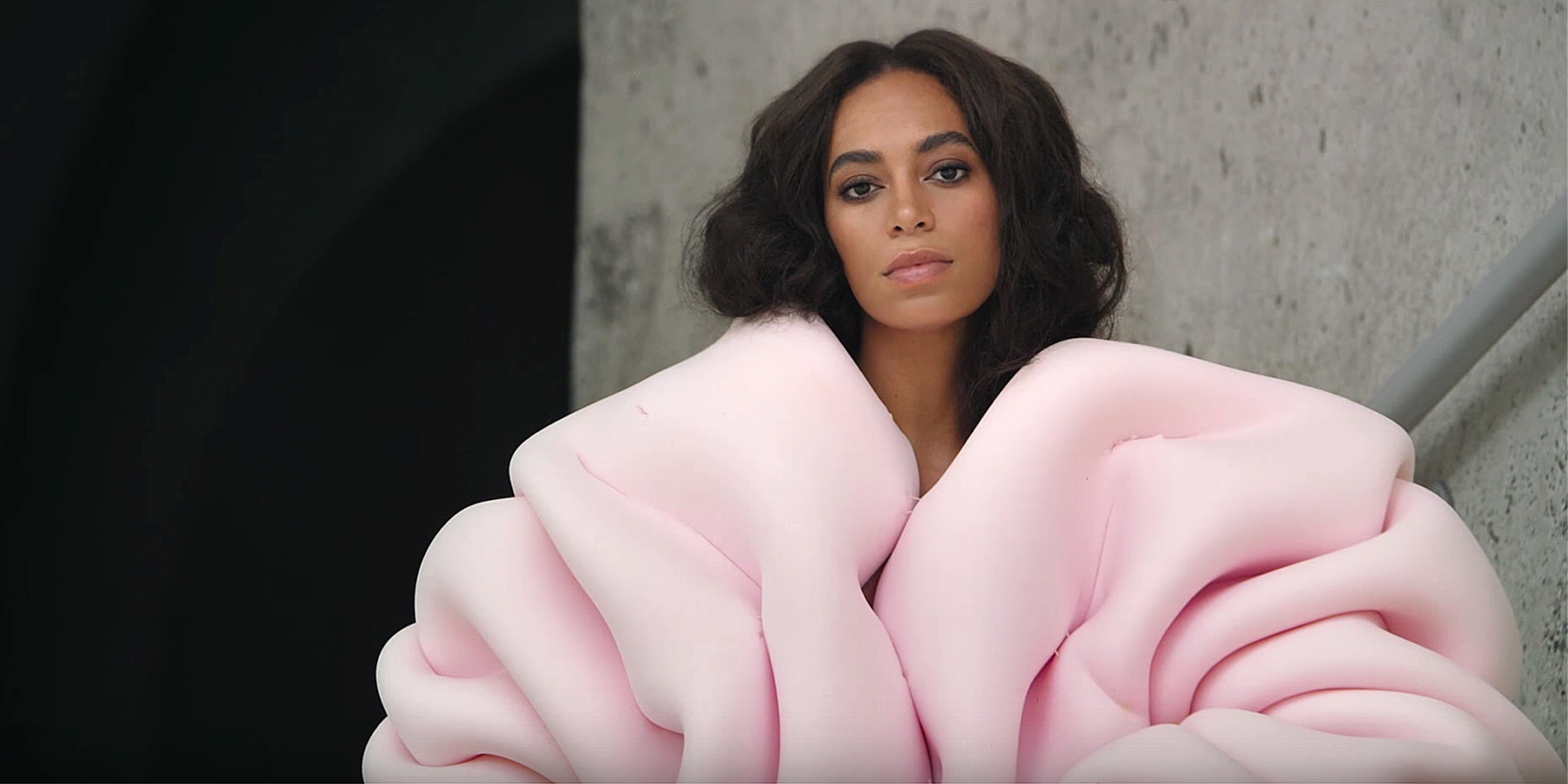 While Beyoncé's credit is not unwarranted, Solange has managed to move mountains by treading lightly. Where "Lemonade" is the shameless war cry of a woman scorned, "A Seat at the Table" is the calm contemplation that follows. Beyoncé kicked down our front doors, but Solange invites us to a quiet afternoon of reflection. Both albums are cultural disruptions in their own right, but there's something sugary sweet in Solange's reservations—she is powerful in her peace.
"A Seat at the Table" is the salve and warm embrace we need in an era of civil unrest. This critique on contemporary society is hard-hitting and touches specifically on cultural tenets (her attempts to dispel singularity with "Don't Touch My Hair") and racial conflict (promotion of African American unity with "F.U.B.U."). "A Seat at the Table" is poetry and, given the number of tracks on the album, bursts at the seams with musical gems. If Lil Wayne's verse on "Mad" doesn't make you want to "pop a Xan" about social injustice, I'm not sure what will. The hazy, nighttime jazz feel of "Junie," on the other hand, sparks a bias for me, and that's on part of my unapologetic love for André 3000 (forever, forever-ever, forever-ever).
But while a good deal of this track list has social backbone, the album serves as more than a mediation on society. Solange offers listeners—and viewers, as some stellar visuals have been making their rounds since the album's release—a looking glass into the life of a 21st century African American. It's with humility, honesty and a supreme lightness of being that Solange welcomes us into her narrative, and I gladly accepted a seat at her table.
While I enjoyed everything this album had to offer, from the rich threads of neo-soul to the unapologetic nature of the messages, there were two standout tracks in particular that seem to round out the message of the album.
Solange has tweeted that her album "is meant to provoke healing & journey of self-empowerment." Well, I think that self-empowerment has never sounded as sweet as "Cranes in the Sky." The cotton-soft quality of her voice does not make the song lose its message of discontentment and subtle self-loathing ("I tried to change it with my hair," likely a dig at modern originality, which "Don't Touch My Hair" later plays off of). Solange's account of pain sees a lifetime of trying to avoid it with superficiality, isolation and ignorance, but "Cranes in the Sky" is the recognition of her mistakes in dealing with grief. Being that "A Seat at the Table" focuses on black empowerment in particular, Solange is likely drawing on her experiences with abandonment and rejection.
"Cranes in the Sky" is the album's fourth song, positioned right beneath the opening track "Rise," which fosters its own sense of honesty and self-empowerment—this is explicit in the act of the listener falling by their own devices so that they may rise in the same manner. While both tracks resonate with different energies ("Cranes in the Sky" is almost atmospheric in nature, but "Rise" is a level-toned, somber reflection), both manage to deliver the same message of self-control.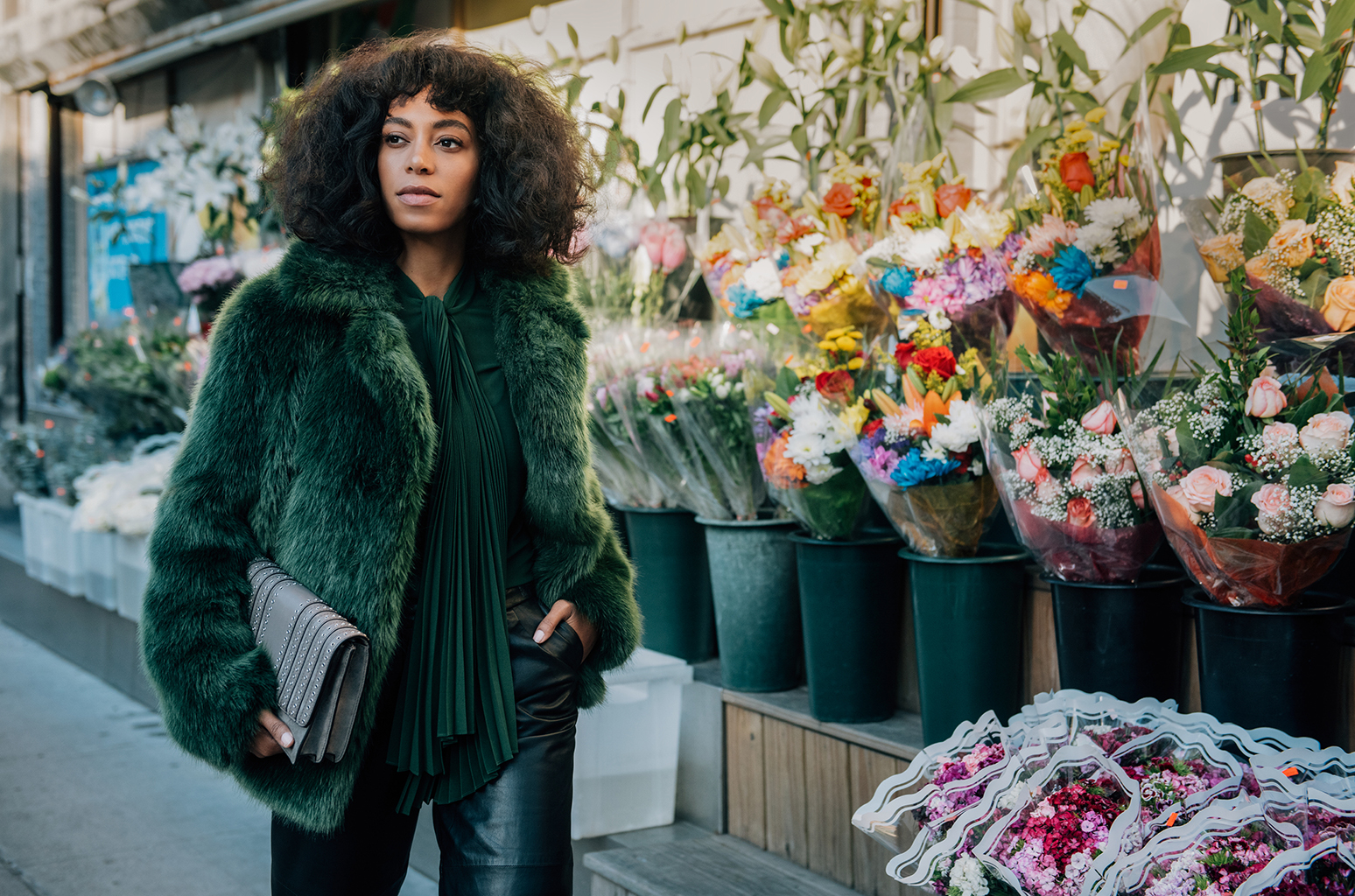 The MVP of "A Seat at the Table" is, without a doubt in my mind, "Don't Touch My Hair." This track met me on a spiritual level. If souls were tangible things, Solange would have snatched mine clean out of my body. This song is the national anthem for black girls who've had filthy hands touch more than just their glowing spirit.
What makes "Don't Touch My Hair" my favorite track on the album is its message, which is blunt, so you can't say that Solange never told you so. The lesson learned is twofold: The first comes forthrightly (via the song's title) while the second seeks a focused listener to find it. On the surface, there's a woman who finds comfort and value in her personal space and demands that we respect it. But the song is about more than people putting their hands where they don't belong—the oppression that Solange wants us to understand is more than a shallow, skin deep wound. Here, hair is power. Hair is affixed to the soul. Hair is a "crown;" both are more than a headdress, and both resonate with authority.
At face value, "Don't Touch My Hair" is a literal command: "Don't touch my hair," but Solange is concerned with more than an uninvited hand playing around where it shouldn't. The song is a narrative rooted in the concepts of black identity and self-love, and touching that identity is an implicit attempt to reshape it into something digestible. Lest we forget the time that Solange's own hair was likened to that of a dog with complete nonchalance, or when the Pretoria Girls High School in South Africa was decried for its discrimination against natural hair. With her soft, velvet falsetto, Solange soothes the beaten soul of the oppressed.
"Don't Touch My Hair" drives home the message of beauty in wealth; That is, beauty that isn't singular, beauty that celebrates, upholds and encourages diversity. If you only take away one thing here, let it be this: Keep your hands to yourself.
"A Seat at the Table" is not weak in its lightness. The album doesn't need explosive sound to get its point across—it resonates on its own quiet energy. With spoken interludes that astound and silky vocals to ease the tension, "A Seat at the Table" deserves a place in your playlist. Give Solange an hour of your time, and I promise that you'll wonder why you didn't accept her invitation sooner.