A Message for Kid Cudi
After publicly admitting his depression, Cudi, a musician who inspired breakthroughs with his music, is now changing how we look at mental health.
By Kevin Cordon, UC Irvine
---
Dear Scott Mescudi,
You don't know me, but I feel like I know you.
Just like so many other people around the world, your music has had and continues to have an impact on my life. Each album you've made captures a chapter of your life unapologetically for the world to hear. Sonically, they have always been innovative, ripping apart the conventional idea of what hip-hop is or what a rapper is supposed to sound like, and unapologetically pulsing raw emotion through headphones and speakers everywhere.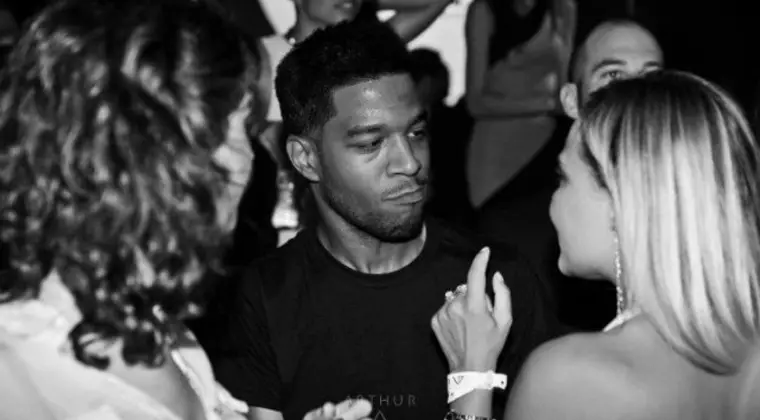 With your first album, "Man On the Moon" you spoke to young people everywhere, giving a voice to the loneliness and insecurities that every teenager feels. It was somber, but life can have somber moments, and being able to play that album and know that I wasn't alone in my thoughts was the reassurance that I needed.
The albums that followed took on all different forms and genres, pushing the envelope that angered and confused some of your fans in the process. That undoubtedly hurt you, with some supporters not understanding your desire to take your self-expression in new directions with albums like "SATELLITE" and "Speedin' Bullet 2 Heaven." The one thing that didn't change was the transparency of your music; you continued to put yourself and your struggles on display, before social media made it popular to do so.
Being in the public eye scars many, and it undoubtedly left a few nasty scars on you. But what you did was brave and what you came out and revealed about yourself sparked a conversation that our country needs to have. The issue of mental health, especially among minorities, is a taboo one. Seeing you come forward and explain your own struggles brought so many other people to do the same. #YouGoodMan
"Its been difficult for me to find the words to what I'm about to share with you because I feel ashamed. Ashamed to be a leader and hero to so many while admitting I've been living a lie… Yesterday I checked myself into rehab for depression and suicidal urges. I am not at peace."
That's just it, being able to acknowledge and write that has made you so much more of a leader than ever before. Instead of continuing to cloak your sorrows behind the haze of drugs and alcohol, you took the bull by the horns and addressed your demons in the spotlight. That sparked a conversation about mental health, one that was long overdue and could only be started by someone of your level of influence.
This is now part of your legacy and will last forever. #YouGoodMan gives black men, and all people, a chance to openly acknowledge their struggles with mental health. #YouGoodMan provides a voice for an understated issue that plagues so many people, but is stuck with a stigma labeling anyone who suffers as weak. You are changing that, just like you changed hip-hop.
Whatever captivating persona you took on, you did it with style: Kid Cudi, Mr. Rager, Benny from "Need for Speed" or my favorite, Domingo Brown from the highly-underrated HBO show "How to Make It In America." Your style changed the game, and the current state of hip-hop has your footprint all over it. Kid Cudi ripped through the rough exterior of hip-hop to reveal a tenderness and self-awareness that we hadn't seen from other rappers in that time.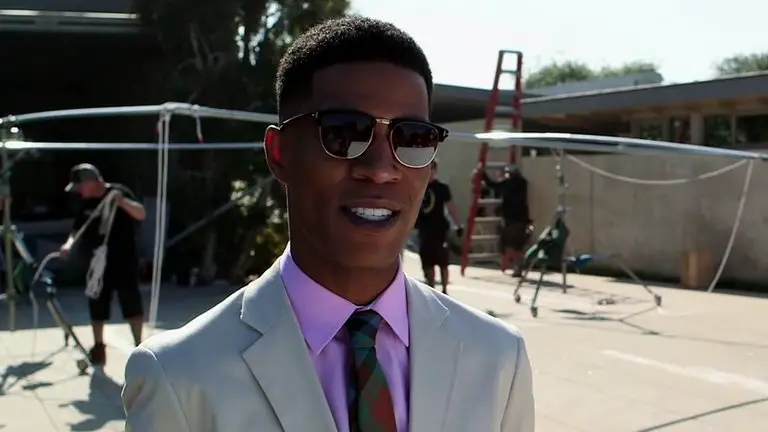 The "Man On the Moon" album was a pivotal point in the transition of hip-hop from the gangsta-rap of 50 Cent and Dipset, to the emotional, melodic tunes of Kanye's "808s and Heartbreak." Your innovation musically signaled a divide that changed the landscape of hip-hop and ultimately transcended it. You grew from "Day n' Night" sensation to a full-blown rockstar.
Rappers of the next generation now have your blueprint to follow when looking to move beyond hip-hop, or music. Many young artists credit you for paving the way for them, making it cool for them to be themselves and embrace their own unique personas. Your own sub-genre lives on through the music of others like Travis $cott, Tyler, the Creator and A$AP Rocky. For all the innovative music that continues to come out everyday, we have you to thank.
Fans who've been with you since the beginning know that your struggle with depression has been an ongoing fight, and you've often put on a brave face to keep them afloat while you were silently sinking. Songs like "Soundtrack 2 My Life" and "Trapped In My Mind" gave outsiders a glimpse into what that struggle was like for you while also providing therapy for all those listening.
It wasn't always gloomy though. Brighter moments like "Up, Up & Away" preached individuality and hope, lightening up the shadows that followed you, even if only for a moment.
Now it's time for you to look out for yourself and get better for your own sake. Your fans will stand by you, just like your music has been there for them during their darkest moments. There's no need to use words like "ashamed," when your message is one that so many can sympathize with, but few have had the courage to speak on it.
There should be no apologies, and in no way does this admittance of your internal struggle make you weak. You don't owe anyone apologies and don't need to seek forgiveness from anyone; instead, you should be reading the tweets of all the people who have felt inspired to speak on their own struggles because you were vulnerable enough to do so. I'm proud to be a fan of yours, and your choice to seek help is going to be celebrated as it should be. We stand by you and your lyrics will continue to find heavy hearts while you're away. We'll miss you, but we'll be waiting for the triumphant return of Scott Mescudi.
Best,
Kevin Cordon