How "Skam" Is Changing Television
By giving Instagram accounts to characters and releasing scenes at random times, the Norwegian series further thins the line between entertainment and reality.
By Olivia Wickstrom, Portland State University
---
Getting a Bachelor of Arts degree from my university requires taking two years of a foreign language.
Though most opt for Spanish (the most logical of the options), Portland State offers a wealth of other dialects such as Swahili, Hebrew or Mandarin. After taking a trip to Norway (and developing a daydream of moving there), I made the choice to sign up for Norwegian. And with my final placement exam approaching, I've been doing everything I can to perfect the language: listening to Scandinavian music, watching un-translated television shows and even reading Norwegian headlines.
I recently came across a Norwegian news article discussing "SKAM," a popular Norwegian television show. And after reading that "SKAM" had won the prestigious Scandinavian Speech Prize, which claims to "honor individuals or institutions that have contributed to greater understanding of [Scandinavian] language across national borders," I decided to do more research.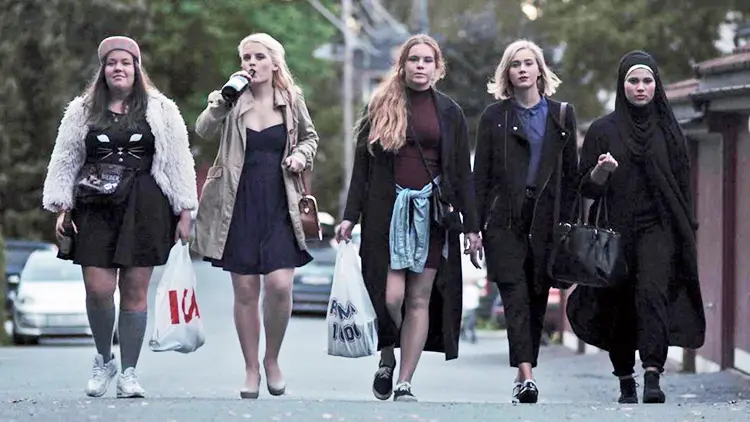 I soon found that "SKAM" (translated to "shame" in English) had become an international news sensation. "The New York Times," "The Guardian" and "Vanity Fair" have reported on the show, discussing its popularity and large audience in foreign countries.
But before getting into news coverage, let's discuss the series itself. If anyone is familiar with the UK's "Skins," "SKAM" is very familiar. The fictional show follows a group of Norwegian high school students, and documents their rowdy young years of partying, falling in love and self-searching. Every season focuses on a different character's story, a chronological narrative specific to that cast member.
So while the first season focuses on the things happening in group member Eva's life, the second season focuses on group member Noora's life, and so on. Every character is vastly different, from self-conscious Vilde and hipster Noora, to dreamy Jonas and gay Chris. With 18 different "lead characters," or lead members in the group of friends, the audience has a variety of personalities to identify with and learn from.
The show just finished its third season, highlighting the third character-specific story. But with the series' popularity, I expect that we'll keep getting to know the personalities in this fictional Norwegian world, one season at a time.
As mentioned before, international news sources have blown up with coverage of "SKAM." "Dazed and Confused Magazine" noted that "Skam is taking over teenagers' lives – fans are adding their own subtitles, skipping school, and losing sleep over this Skins-like high school drama that subverts stereotypes." "Vanity Fair" questioned if the series was "the future of television," and "The Guardian" reported that "one-fifth of Norway's population" tunes in for the series weekly."
Part of all the media hype, and perhaps the most interesting part about the series, is that it combines fact and fiction. According to "Vulture," "clips from each episode appear online as if they are airing in real time. When the characters are at a party on Friday night, that scene will go up on a Friday night; if they're chatting during the school day, that scene will pop up during a school day. Each of these segments also goes up without warning, leaving fans to speculate what will happen next and when exactly it will happen. At the end of the week, the four to six scenes are packaged into an episode that ranges anywhere from 15 to 45 minutes."
On top of this, each of the characters on the show has an Instagram account. Not Instagram accounts for the actual actors, but Instagram accounts for the fictional characters that the actors play. You can see the characters post photos together and tag each other in posts specific to events that happened in the series. If the characters went to a party over the weekend together on the show, they'll post a picture together at that party. If they go skateboarding after school, they'll post a picture at the skate park. "SKAM" uses technology and social media to extend the TV series off of the screen, and make it more tangible and relevant in everyday life.
Norway's main television broadcasting company, Norwegian Broadcasting Corporation, provides free online access to all of the station's television shows (take a hint, America), so I was able to watch the series online. Though my days of first loves and high school binge-drinking are far behind me, I still became hooked on the show.
It isn't exactly perfect (or realistic), as "Dazed and Confused" reminds us that parents are continuously absent from the teens' rowdy lives, jobless high school students are somehow able to pay their own rent and almost every lead character in the series is white. But "Dazed" also reminds us that "Skam is brutally honest. Insults sting, crushes disappoint and nobody has anything figured out."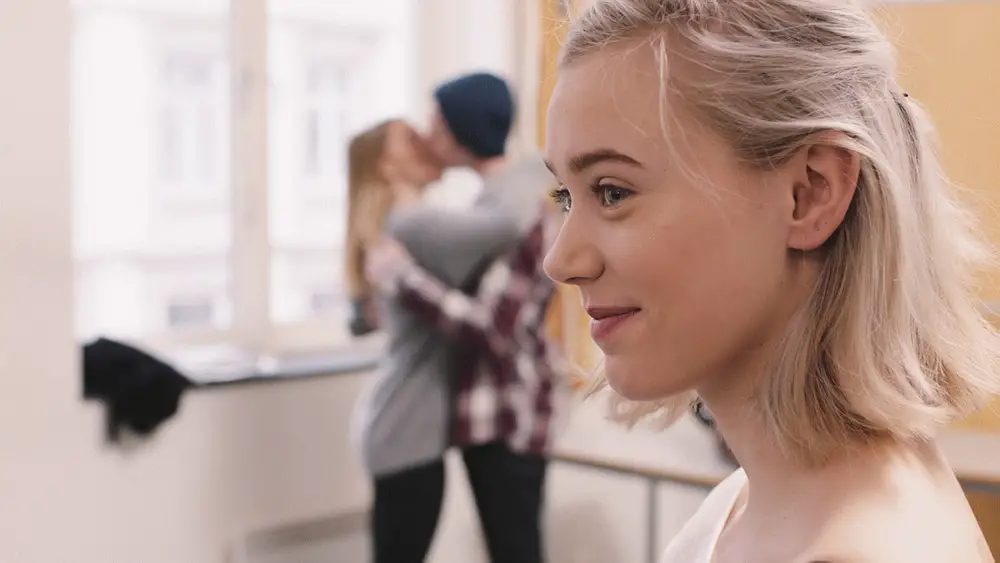 Though there's no official English translation of "SKAM" published yet, one can find fans of the series that have self-translated episodes into English for American audiences to enjoy on websites such as Tumblr.
But if digging into the deep, dark underground internet for a random Norwegian television show isn't your thing, fear not, for there's multiple rumors of "SKAM" making its way to America soon. "The Guardian" reported that "Simon Fuller, the man behind the Spice Girls and the international Idol TV franchise, such as American Idol, has struck a global deal with the Norwegian Broadcasting Corporation… to remake Shame for English-speaking audiences." So don't be surprised, America, when "SKAM" characters become the new Instagram stars of 2017.