One month into the 2018 Major League Baseball season, baseball fans have many reasons for optimism. In particular, fans of the Los Angeles Angels have already caught a glimpse of stardom from a player who could become a franchise cornerstone; Shohei Ohtani.
After his first season in the MLB, Ohtani has flashed a playing style never before seen in modern baseball. A starting pitcher capable of towering home runs, he is also a two-way player with a skillset comparable to Babe Ruth.
From the sample size Ohtani has already given the MLB, he has plans to set himself apart as one of the greats. The question is, will he live up to the sky-high expectations?
In December, after an arduous courting process during which almost every MLB team sought an audience with him, Shohei Ohtani signed a contract with the Los Angeles Angels. This move surprised many; the Angels are far from a World Series favorite. Also, despite being in the massive market of Los Angeles, they have a much lower budget than the top teams.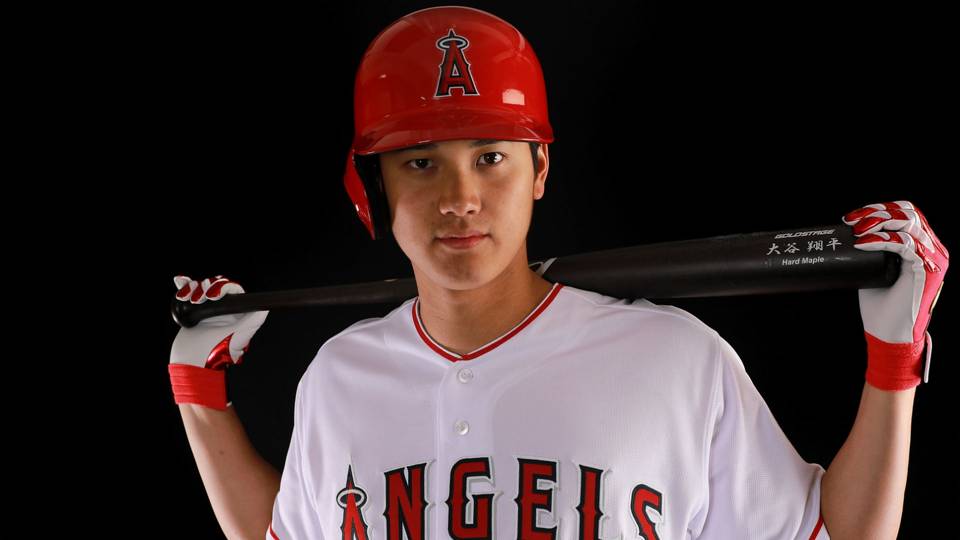 The 23-year-old dominated the competition as a member of the Nippon-Ham Fighters as not only an ace pitcher, but also Japan's top slugger. He had a cumulative 2.52 ERA in his five seasons in Japan with a combined record of 42 wins to 15 losses.
Plus, he throws absolute smoke from the mound; his fastball consistently reached into triple digits, a rarity from a starting pitcher. That rare heat is complemented with a nasty splitter and a hard-slicing slider.
But his talent as a pitcher is only half of it. The right-handed ace pitcher also has rare power as a left-handed batter. His pure power as a prospect astounded professional scouts; many were comparing him to the great Ken Griffey Jr. and the late Alex Rodriguez.
And not for nothing — he batted a cumulative .286 batting average in his five seasons against Japanese competition, with 48 total home runs and 166 RBI. While this wasn't against the same level of competition as the MLB, the numbers are still incredibly impressive, especially for a player who primarily played pitcher.
Perhaps the most exciting thing about Ohtani, however, is his consistent growth over the years. His batting numbers improved almost every year in Japan; meanwhile, his pitching statistics followed the same trend.
In 2016, during his last full season in Japan, he started 20 games, with a 1.86 ERA and a 10 – 4 record. That same season, he batted .322 with 22 home runs and 67 RBI. This indicates that the best is yet to come for a player that is only beginning to scratch the surface of his immense potential.
The Los Angeles Angels, beating out all 29 other MLB teams who were vying for his services, won financially as well. Even as one of the most sought-after free agents in MLB history, Ohtani will make only the league minimum of $545,000 per year.
For a player projected to be worth around $200 million over the next seven years, making the move to the MLB now saves the Angels around $190 million. The Angels have Ohtani under contract for the next six years; already, they're reaping the rewards of winning the Shohei Ohtani lottery.
In two starts from the pitching mound, Ohtani boasts a 2.08 ERA; if he can maintain that level throughout the season, it would undoubtedly place him in the upper echelon of starting pitchers. He's allowed only four hits over 13 innings pitched, flirting with a perfect game in only his second start of his MLB career.
Against the Oakland Athletics on April 8, Ohtani was a mere eight outs away from a perfect game, a feat only accomplished 23 times in the entire history of the MLB. Over two games, he had retired 27 batters in a row without allowing a hit over two games.
However, his success doesn't end at the pitching mound. He has also dominated from the batter's box; currently, he's batting .364 in six games as designated hitter. In addition, he hit tape-measure home runs in three straight games, a rare accomplishment in and of itself.
He hit a bases-clearing triple on April 12 against the Kansas City Royals, his first career triple in the majors. He's been living up to the hype, and then some.
Ohtani has been doing things unseen in almost a century. He is the first AL player to homer in three games in a row in the same season he started as a pitcher since Babe Ruth did it for the fifth time in 1930. The last player that had been the winning pitcher twice and hit three homers in his team's first 10 games was Jim Shaw for the 1919 Washington Senators.
However, it doesn't end there. Ohtani is the third American League pitcher EVER to strike out 12 batters in one of his first two career starts. He's also the first player since Babe Ruth in 1916 to homer in three straight games and have a double-digit strikeout game the same season.
These glimpses of superstardom are only the beginning for the Angels' latest addition. Between Ohtani's dual-threat prowess and the incredible skills of 26-year-old, two-time AL MVP Mike Trout, things are looking up for the Los Angeles team; Angels fans are already seeing a division title and a postseason push.
If Ohtani keeps playing the way he has, and there is no indication that he is slowing down, those dreams have a great chance of becoming reality. 
Also, if Ohtani keeps playing the way he does, he may vie for more than the Rookie of the Year Award; it's possible that he might have a chance at the American League Most Valuable Player Award.
He could even challenge the likes of Chris Sale and Corey Kluber for the AL Cy Young Award. With his incredible beginning to this season, he's already become must-watch TV every time he steps to the plate or onto the mound.
Throughout his six-year contract, Ohtani will surely see his fair share of ups and downs. However, the small sample we've seen so far has been exhilarating. At only 23 years old, he has flirted with a perfect game and hit home runs in three straight games. In a team that also employs one of the best players in baseball, he's been the most exciting player to watch.
It's unlikely Ohtani pitches near-perfect games every time; his stretch of three straight games with a homer will probably not be replicated again this season. Nevertheless, they have served as excellent peaks into what could be a legendary MLB career. Ohtani's entrance into MLB has been an absolute joyride so far, but it could be the beginning of a Hall of Fame career for the most exciting player in baseball.