My Weekend at MBLGTACC
The conference, which is designed for gay Midwestern college students, opened my eyes to the size and diversity of the community.
By Sophie Hurlock, Xavier University
---
This past weekend, seven other students and I, all from Xavier University's LGBT Alliance, took a very cramped five-hour road trip from Cincinnati to Chicago to attend this year's Midwest Bisexual, Lesbian, Gay, Transgender and Ally College Conference (MBLGTACC).
MBLGTACC is a weekend-long conference for college students who identify along the LGBT+ spectrum. The event, which was held in Chicago's Navy Pier, is celebrating its 25th anniversary, and is the first ever LGBT meeting that I have attended.
Not only was this my first time going to an LGBT conference, it was my first time ever going to Chicago. Before I left, I was told by my roommate, a Chicago native, everything that I would have to do while I was in Navy Pier, a list that included buying a bag of Garret's popcorn and trying a slice of Giordano's pizza. Both were amazing, although I did have to wait almost two hours for the pizza, which was absurd.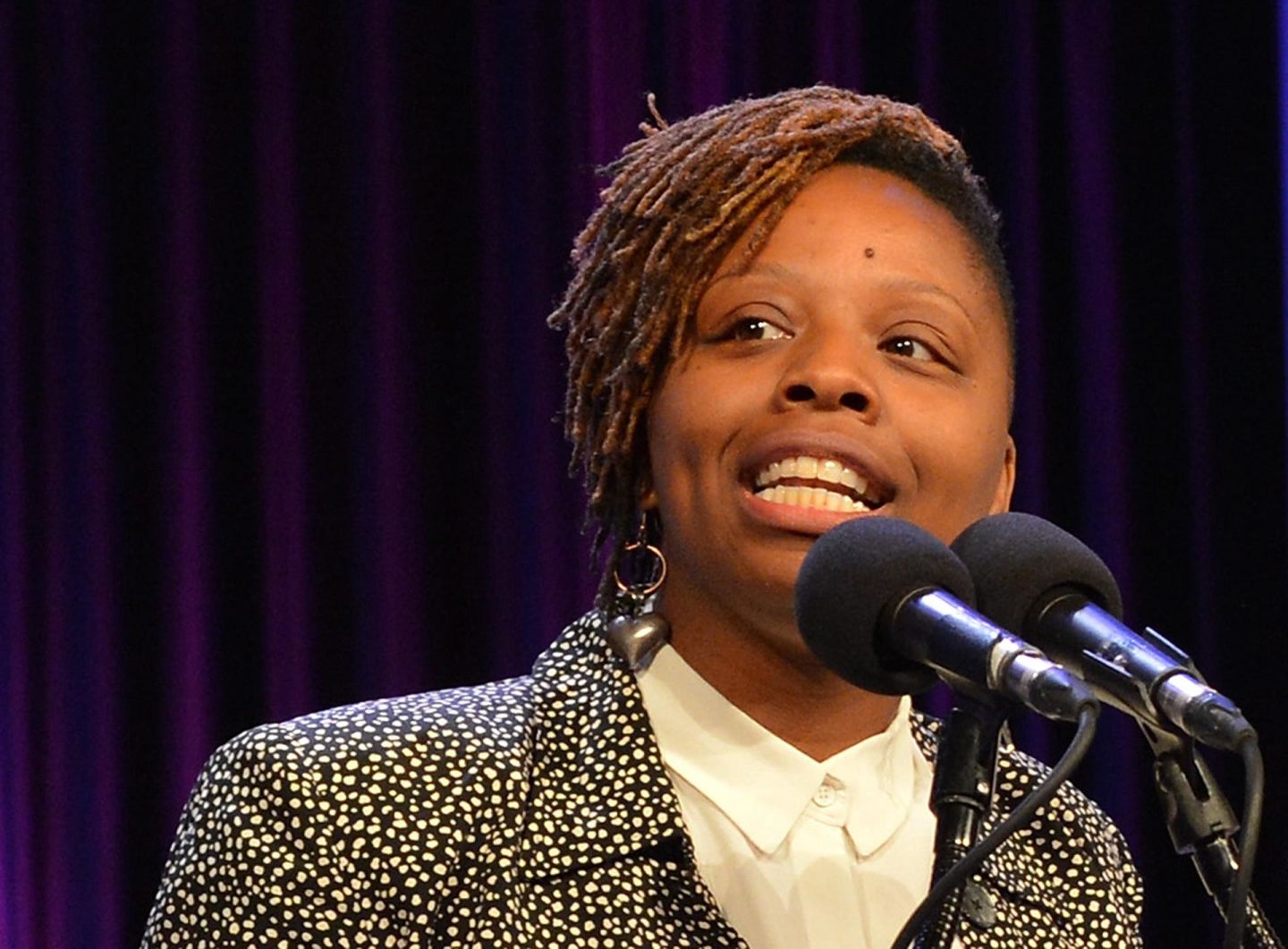 Beginning with the opening ceremony, which was held in one of the Navy Pier's event halls, the attendance of the event took me by surprise, as there must have been close to 3,000 people. Being new to the community, I didn't realize just how many Midwestern college students identified along the LGBT spectrum, since Xavier's LGBT Alliance struggles to keep an attendance of seven people at its weekly meetings.
The main event of the opening ceremony was when keynote speaker, Black Lives Matter co-founder and openly queer activist Patrisse Cullors took the stage. She spoke to the audience about how the Black Lives Matter movement and the LGBT movement go hand in hand. During the speech, she repeatedly used the phrase, "Our movement has always been queer."
In her speech, she discussed how many African American activists were also members of the LGBT community, such as Marsha P. Johnson, who threw a high-heeled shoe at police officers during the Stonewall Riots of 1969. She ended her talk by telling the audience that the two communities needed to stick together if they were going to survive the next four years.
Saturday was definitely the most educational day of the weekend. Starting first thing in the morning was a workshop titled "BDSM 101." I wasn't really sure what to expect, until I saw the main speaker walk into the room wearing short shorts, a latex vest and a pair of thigh-high nine-inch heels.
Right away I learned why you don't judge a book by its cover. While I was looking at the speaker tower over everyone in his stripper heels, I couldn't help but think that the only thing he could do professionally was work in a BDSM dungeon.
Then, when he introduced himself as an MIT grad and nuclear physicist working for the White House, I realized how wrong I had been. On a side note, I would pay good money to see him and Donald Trump working side by side. During the workshop, I learned a lot about whips, bondage and pup play, but I also learned about just how diverse relationships can be.
Oftentimes, the only relationships that society deems legitimate are those that exist between one woman and one man, which unfortunately doesn't leave much room for variation. As a result, those who stray from heteronormative monogamy, whether gay, polygamist or other, are viewed as deviants. But, after listening to the speaker talk about how he met his fiancé through their dom-sub relationship, and how they share that relationship with two pups, my eyes were opened to the flexibility of relationships.
The next workshop discussed the slightly more pressing issue of bathroom gendering. I am a firm believer that you should be allowed to use whatever bathroom you want, because, in the end, it's really nobody's business but your own. What I didn't understand though, before attending this workshop, is just how psychologically damaging it is to be forced to use a certain bathroom.
For a transgendered person, being forced into the wrong bathroom can make them feel as though they will never be able to identify as their chosen gender. And, for those who identify as neither male nor female, forcing them to go into a gendered bathroom is akin to telling them that the way they identify is invalid.
The woman teaching the workshop even took it a step further than gender neutral bathrooms, suggesting that society should just completely un-gender bathrooms all together. A weird concept, I know, but after spending a weekend at the convention, where many of the bathrooms were un-gendered, I can honestly say that it's hardly noticeable.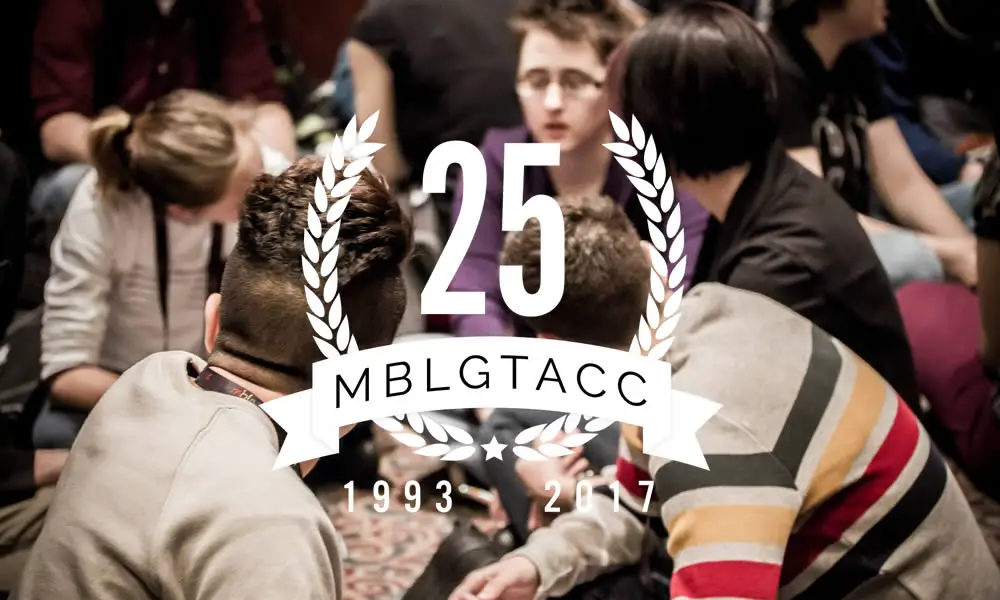 I ended with two separate workshops, one discussing gay stereotypes in the media and one on femininity in the LGBT community. This won't come as a shocker to anyone in the LGBT community, but stereotypes of gay people in the media just will not go away. Caricatures, such as the overly sexual gay man and the angry lesbian, amongst others, are incredibly harmful to the community. The workshop really opened my eyes to just how many "LGBT forward" shows are keeping these stereotypes alive, which only then exacerbates the spread of misinformation.
In my final workshop, the speakers discussed an issue that I don't think gets talked about enough. Although I didn't really learn anything new from the session, it was nice to know that other people had also noticed the issue, namely, that women who look traditionally feminine are not taken seriously in the LGBT community. They are often viewed as straight or just experimenting, and a lot of the discrimination that they face comes from the LGBT community itself.
My fist LGBT convention was a great experience; it was nice to be around a group of people from the Midwest who identify similarly to me. For anyone who is new to the LGBT community, or just for anyone within the community, I would suggest going to a convention at least once. My weekend in Chicago has given me a sense of togetherness with the queer community, and in these uncertain times, it's more important than ever for us to come together.