The fashion industry has long had a history of its mistreatment of industry employees, from overworked and underpaid interns, lack of opportunities provided to people of color, to harassment. It is no stranger to the plight of those who suffer from sexual assault either, especially among models and assistants.
As one of most elusive industries with more applicants than available jobs, industry prospects are eager and almost willing to do anything to score a position at a coveted brand or publication.
Fashion professionals are quite aware of this and, unfortunately, some take advantage of it. Similar to how actresses are oftentimes pressured by directors to perform sexual acts in exchange for opportunities, models, interns and fashion assistants experience the same kind of treatment.
More specifically, models who are new to the industry are at higher risks of sexual harassment and assaults than seasoned ones.
However, many of them refused to speak up for fear of losing an opportunity or getting retaliation from those in higher positions — the fashion industry is so tight-knit that it can be very difficult to score gigs when this designer knows this director who works for this firm.
To combat that situation, editors, designers and models alike have taken a stance against this injustice in the industry and made it apparent that they no longer stand for it.
In October 2017, it came out that American fashion photographer, Terry Richardson, had sexually harassed or assaulted multiple women that he worked with on various projects. Richardson was an iconic fashion and portrait photographer who has done several campaigns with Harper's Bazaar, Marc Jacobs, Tom Ford and many other prestigious houses.
While he was partnering with these companies, he continued to sexually exploit the models he was working with.
In fact, over a decade ago, Liskula Cohen, a model who used to work with Richardson, said that Richardson had asked her to get naked and perform sexual acts on another man. Moreover, in 2014, another model named Emma Appleton reported that she was offered a Vogue photoshoot in exchange for sex.
These are only two of the many women who came forward about their experiences while working with Richardson.
Thankfully, on Oct. 23, 2017, the Telegraph reported the sexual assault allegations and demanded that Conde Nast International stop working with Richardson on any projects. In addition, it was reported that any unpublished work that Richardson had done for them would be replaced.
Since then, several brands have disassociated themselves from the infamous photographer despite the statement from his representative claiming that "all of the subjects of his work participated consensually." Other international brands such as Diesel, Bulgari and Valentino also followed suit.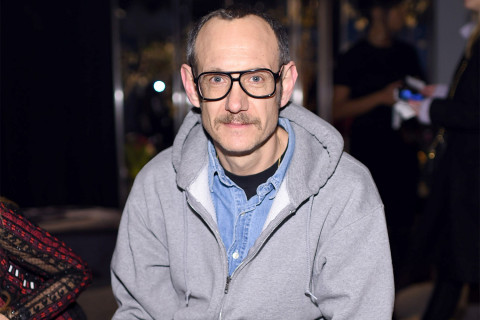 Conde Nast's reaction of cutting its ties with Richardson to ensure the safety and comfortability of their models set a higher standard of behaviors for people of influence in the fashion industry. Chiefly, it opened the way for young models and assistants to confront their questionable acts.
Secondly, it calls fashion professionals to be more vocal about these types of injustices and stopping them when they witness it. It set a new tone not only for fashion, but for women experiencing sexual assault and harassment everywhere.
But fashion isn't the only industry experiencing this. People working in Hollywood, politics, fashion, music and corporate America have been suffering from harassment at the workplace for quite some time, including big names such as former White House employee Anita Hill and Hollywood actress Megan Good.
Sexual violence, assault and harassment is a deep-rooted issue that stems from the objectification of women and is a direct reflection of how we see them, whether we choose to acknowledge it or not.
Fortunately, movements like #MeToo, #TimesUp and, recently, #AskHerMore are bringing light to the issue and are confronting the intricacies of it in the best way possible.
Last fall, the hashtag "#MeToo" became widespread as more women began to express their opposition against the prevalence of sexual assault and harassment in the workplace after the Harvey Weinstein allegations. High-profile actresses responded to the hashtag on Twitter and stood in unity with the rest of the supporters of the #MeToo movement.
Additionally, in November 2017, the Alianza Nacional de Campesinas composed a letter in solidarity with the women in Hollywood, exposing the consistent acts of sexual misconduct on female farmworkers, over 700,00 of them to be exact. Ultimately, it was a letter of support for marginalized groups in efforts to increase their access to media platforms.
As a result, The New York Times decided to publish the letter from Alianza Nacional de Campesinas, spearheading #TimesUp.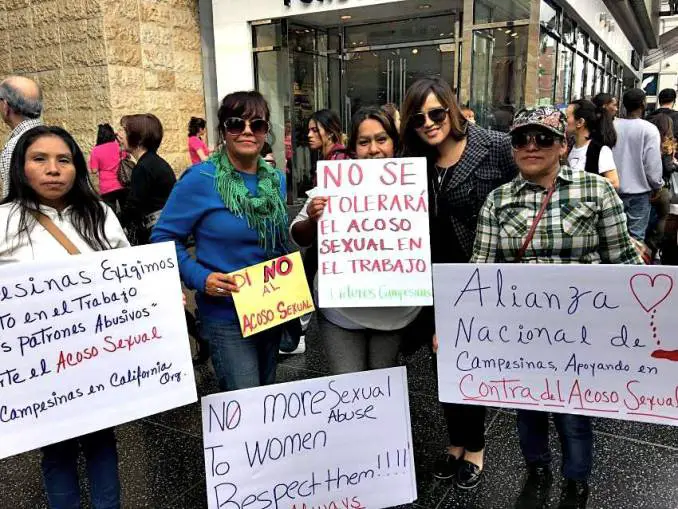 Following the announcement, several initiatives were made in response to the letter, showing Alianza Nacional de Campesinas and the entire society that #TimesUp is worth the attention and involvement.
Both #MeToo and #TimesUp are spreading the message that sexual misconduct in the workplace must stop, which is the exact thing Conde Naste and many other influential names in the fashion industry are striving for.
In fact, fashion designer Brandon Maxwell commented on these social movements that "The #MeToo and Time's Up movements have just reinforced why I started my brand to begin with," which was about giving a woman "an option that she felt great in, that she felt strong in, that she felt confident in."
Sartorially, giving women options to empower themselves gives women the chance to reclaim what the Richardson's and Weinstein's of the world are attempting to strip them of. Brands refusal to work with Richardson on future projects is only one component, and that alone won't solve the problem of sexual assault and harassment in the fashion industry.
Improvements and empowerment take initiatives such the all-black dress code for the Golden Globes, representing unity and a "new day on the horizon" and strong standpoints such as those of costume designers Arianne Phillips and Ellen Mirojnick, who encouraged those in the Costume Designer's Guild Awards to stand in unity with those affected by sexual violence and combating injustice.
People who should make conscious decisions about what they put on their backs, who influences what we wear and those involved in the process. We have more power than the institutions and both #MeToo and #TimesUp are evidence of it.