Some of the best novels known to the literary world, including "Harry Potter," "The Fault in Our Stars" and "13 Reasons Why," come from the young adult (YA) genre, a subsection of literature that has grown immensely popular within the last two decades.
Because of how big the genre has grown, it can be hard to know where to start. At Goodreads, the site has accumulated data showing which YA novels have been the most popular over the last eight months, which can give readers a good idea of what books are resonating with fellow YA fans. So, here are the 10 best YA novels of 2018, according to Goodreads.
1. "Children of Blood and Bone"
"They killed my mother. They took our magic. They tried to bury us. Now we rise."
Tomi Adeyemi's West Africa-inspired fantasy follows a young girl, Zelie, after her mother had been killed by Orisha's new ruler. Zelie, with the help of a rogue princess, becomes determined to overthrow the monarchy and restore the magic that once proudly hummed in the soil of her homeland.
In the process, she begins to struggle controlling her own powers, as her emotions intensify toward the tyrannical Crown Price and she battles the vengeful spirits lurking in Orisha.
2. "The Cruel Prince"
"Of course, I want to be like them. They're beautiful as blades forged in some divine fire. They will live forever."
Holly Black's young adult fantasy "The Cruel Prince" is the first book in "The Fold of the Air" trilogy. A young girl, Jude, was stolen alongside her two sisters to live in the High Court of Faerie, after her parents were murdered. Being mortal, Jude doesn't quite fit in with fey, who despise humans, a resentment strongly reinforced by the wicked Prince Cardan.
To secure a place among the fey and save her sisters, Jude must revolt against the prince and overcome deceiving temptations of the palace, while risking her life in a treacherous alliance.
3. "To Kill a Kingdom"
"Technically, I'm a murderer, but I like to think that's one of my better qualities."
In this twisted fantasy tale, Princess Lira, siren-royalty and the most lethal of all, finds herself transformed into a human as punishment for killing one of her own. Now without her gift of song and ocean home, she is stuck on land with the mission of delivering Prince Elian's heart to the Sea Queen by winter or remain human forever and watch her kingdom fall.
4. "Sky in the Deep"
Adrienne Young's instant New York Times bestseller "Sky in the Deep" is a must-read and one of the most anticipated YA novels of 2018. The Wonder Woman-reminiscent novel follows a 17-year-old warrior, Eelyn in her brutal life with a simple focus: fight and survive.
But Eelyn's world is shaken when she is at war alongside her clansmen and sees the unthinkable, her supposedly dead brother battling in favor of the enemy, the Riki clan.
When a monstrous clan —  thought to be a legend — raids the Rikis, Eelyn must align with the enemy or face definite slaughter of her own people and the ones she was raised to hate.
5. "A Reaper at the Gates"
"There are worse things than death. Shall we learn about them together?"
Sabaa Tahir does it again in the third installment of the "An Ember in the Ashes" series. Tahir throws readers right into the action as war forms a shadowing presence above the empire and far beyond it. To make matters worse, Emperor Marcus appears to be falling even deeper into madness.
Laia, far to the east, attempts to settle the realization that the livelihood of the empire rests in overcoming the Nightbringer. However, the rebels Laia thought she could trust, pose a threat when she is called into an unexpected battle.
Elias resides somewhere between the land of the living and the dead. He has forfeited his freedom to serve as a Soul Catcher. But, to prove his devotion to an ancient power, Elias may have surrendered something far more valuable than his freedom: his humanity.
6. "Leah on the Offbeat"
Becky Albertalli's tales of the adventures of Creekwood High School continue in "Leah on the Offbeat." Only this time, readers will follow Leah Burke, girl-band drummer and best friend of Simon Spier from "Simon vs. the Homo Sapiens Agenda."
Leah battles internal struggles in this coming-of-age story, including a lack of confidence in her passion for art and her own sexuality. Although Leah's mother knows she is bisexual, Leah hasn't shared this with any of her friends — not even her openly-gay best friend, Simon. Her battle only intensifies when her social circle begins to fall apart due to senior angst and other trials of high school, all while discovering she's in love with a close friend.
7. "The Poet X"
"And I think about all the things we could be if we were never told our bodies were not built for them."
Renowned slam poet Elizabeth Acevedo channels her passion in her debut novel, "Poet X." The story brings a different spin to the genre of YA novels by following a young girl, Xiomara, in Harlem, as she discovers slam poetry and uses it as an outlet to understand her mother's religion and her place in the world.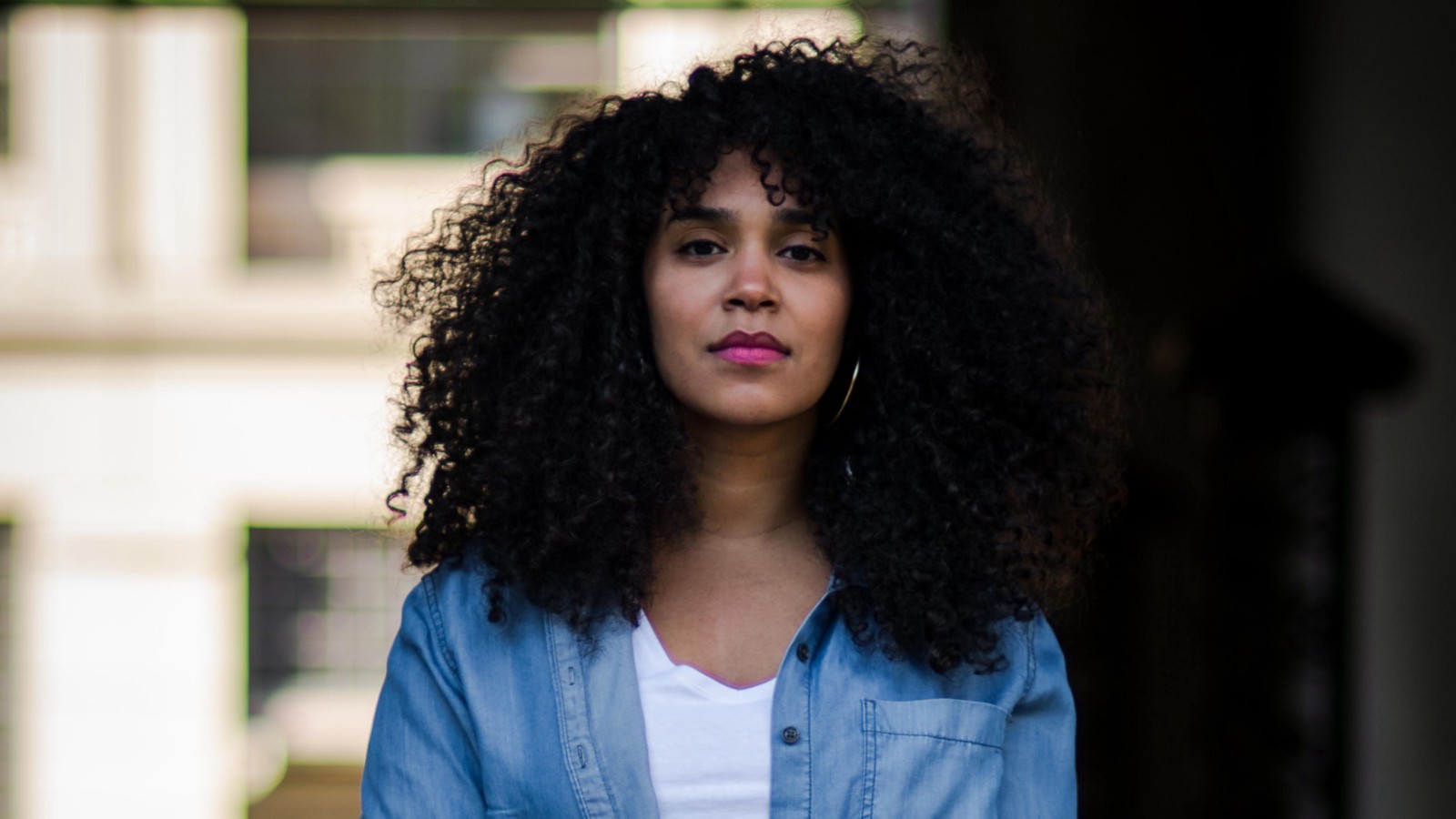 Ever since Xiomara developed into a woman's body, curves and all, she has found herself wishing she could hide away from her Harlem neighborhood. She channels her agitation through writing in a leather-bound book and recites her poems aloud to alleviate her frustrations.
But as her mother's religious ways tighten their grip on Xiomara, she is torn between the notion that her thoughts may be best kept stowed away on the pages of her notebook, and her desire to perform slam poetry.
8. "Truly Devious"
In Maureen Johnson's murder-mystery "Truly Devious" — the first of a series of the same name — Stevie Bell is about to begin her first year at Ellingham Academy. The Vermont private school is unlike any other, as its origin and fame stem from one of the great unsolved crimes of American history.
The founder of the school, Albert Ellingham, framed the curriculum and teaching around riddles, pathways, gardens and the idea that learning should be a "game," only to have his own methods used against him when a murderer under the pseudonym of Truly Devious, kidnapped his wife and daughter. The only clues left behind were a series of riddles listing murder methods and the now infamous alias' signature, Truly Devious.
When a student is killed at Ellingham in Stevie's first year and apparently linked to the famous cold-case killer, she is determined to solve the mystery.
9. "The Case for Jamie"
In Brittany Cavallaro's highly anticipated third installment in the "Charlotte Holmes" series, "The Case for Jamie," readers are thrust into yet another mystery to solve.
It has been a year since the son of the powerful and famous con artist family, August Moriarty, was murdered, and Jamie and Charlotte haven't spoken. Jamie tries to move on and settle into the norms of high school, attempting the seemingly unachievable task of falling in love with his girlfriend.
Charlotte is running from a Moriarty family member and hasn't been seen since the night of Mororiaty's death. While she knows Watson can't forgive her for her mistakes, the pair are brought back together by a strange outsider who clearly wants to see one of them suffer and the other die.
10. "Obsidio"
"Hey, if hostile battleship takeovers were easy, everybody would do it."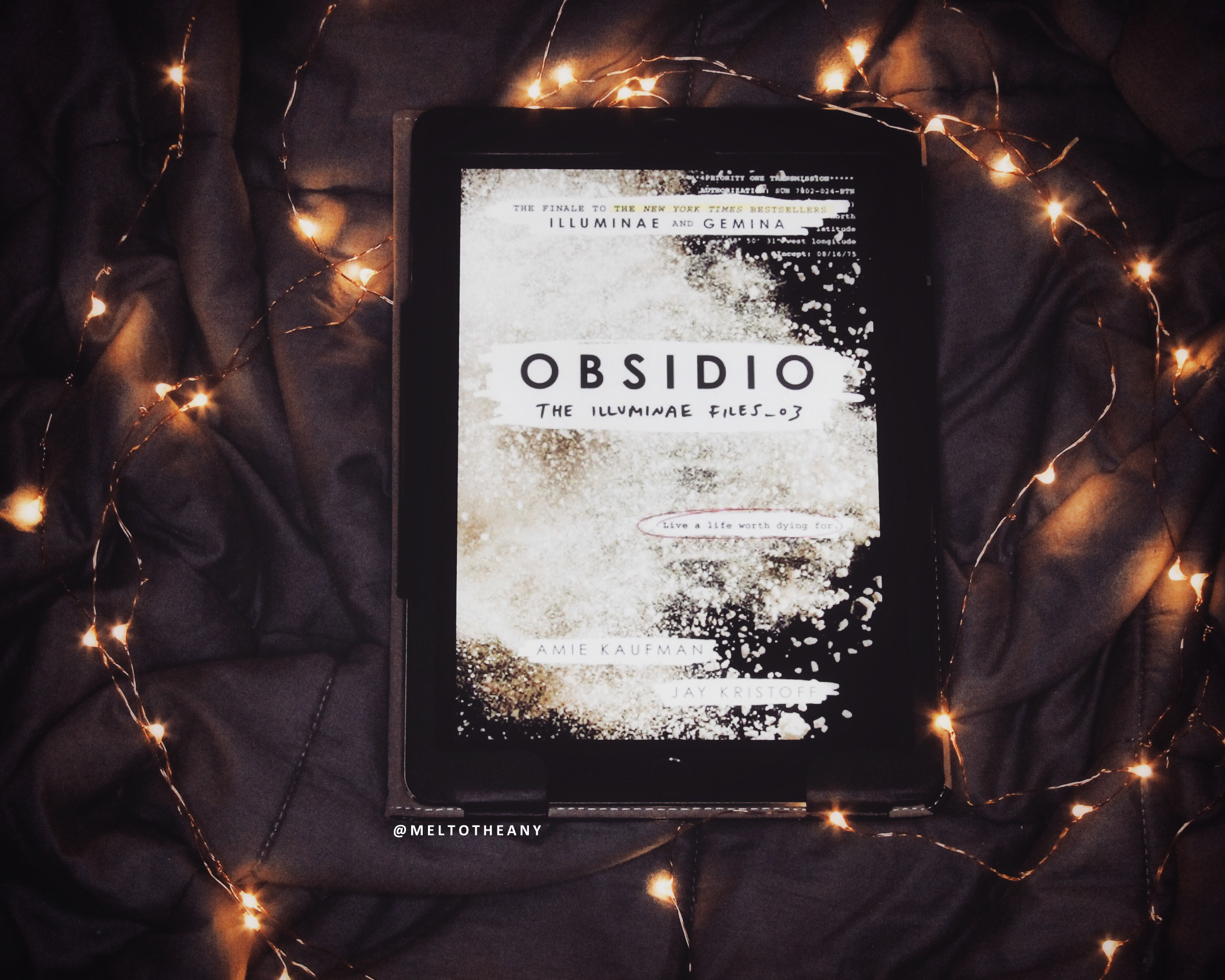 The authors of the first two YA novels in "The Illuminae Files" series, Amie Kauffman and Jay Kristoff bring fans an exciting finale in "Obsidio." Kady and Ezra from "Illuminae" (book one), and Hanna and Nik from "Gemina" (book two), have all been brought together, along with 2,000 refugees on the container ship Mao.
With a large group and limited resources after the attack on Heimdall station, they find themselves with no other alternative but to return to Kerenza, seven months after the invasion that started it all. Still not escaping the inevitable fact that on the land below and in space above, war awaits.