The McElroys are at it again. Last Tuesday, Oct. 9, husband and wife Justin and Dr. Sydnee McElroy released "The Sawbones Book: The Hilarious, Horrifying Road to Modern Medicine." Inspired by their podcast, "Sawbones: A Marital Tour of Misguided Medicine," the duo (mostly Sydnee) explains all the weird and gross ways humans have tried to cure themselves throughout history. In the spirit of keeping things in the family, as McElroys are known to do, "Sawbones" is illustrated by Sydnee's sister, Teylor Smirl.
The "Sawbones" book is divided into four sections: "The Unnerving," "The Gross," "The Weird" and "The Awesome." The book maintains the accessible and conversational tone of the podcast, with a dialogue between Sydnee explaining to Justin, our layman, a bunch of medical jargon in a way that's easy to understand.
This isn't Justin's first rodeo. The McElroy brothers, Justin, Travis and Griffin, are no strangers to releasing a book inspired by a podcast. Last July, the brothers and their dad, Clint McElroy, released a graphic novel entitled "The Adventure Zone: Here There Be Gerblins," which includes the first installment of their "D&D" podcast. The book topped the New York Times Best Seller list, and is the first graphic novel to hit No. 1 in the fiction category.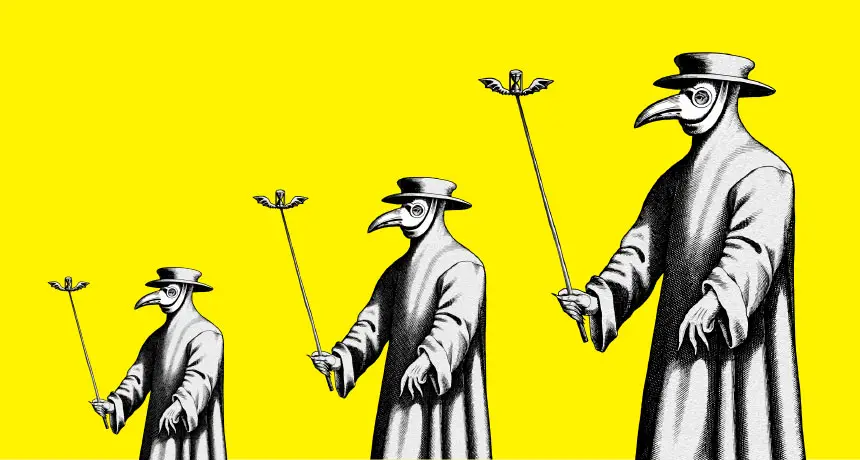 The McElroys announced that they will be releasing the second chapter in "Balance" in July of this year. "The Adventure Zone: Murder on the Rockport Limited" will be another graphic novel encompassing the shenanigans that characters Taako, Merle and Magus find themselves in on their overarching quest of restoring balance to the universe. If you love good storytelling, even if you don't necessarily love "D&D," check out "The Adventure Zone." I promise, it'll keep you on the edge of your seat until the arc's end.
Family is at the heart of everything the McElroy brothers produce. Their flagship podcast, "My Brother, My Brother and Me," came to fruition in 2010 because the brothers wanted a solid reason to catch up once a week. Now, the comedy-advice podcast brings in thousands of downloads each week, and is often on iTunes's Top 10 list. I listen to "MBMBaM" during my lunch break, and I often have to pause it to keep from laughing helplessly in a public place. That's the price you pay for good content, I guess.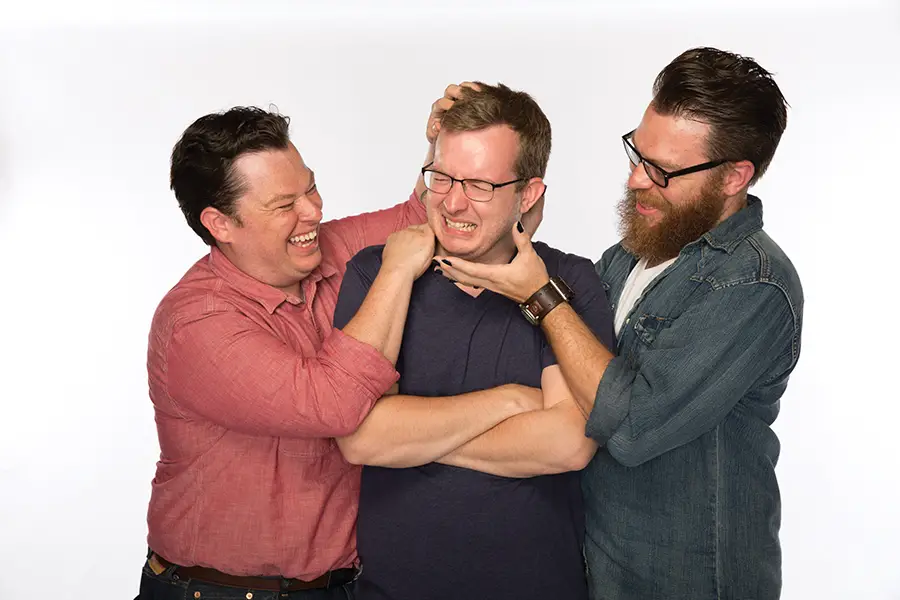 The McElroys have built a family-wide podcasting empire, and by the looks of it, they have no intention of slowing down. Justin and Sydnee host "Sawbones," which they've been doing since 2013. They've covered many medical topics over the course of five years, like kombucha, bee venom therapy and self-surgeries. It's a family-friendly podcast where a real doctor explains strange medical history while her husband cracks jokes and asks clarifying questions that every non-doctor is wondering. (If you are uncertain about reading the "Sawbones" book, start here. You won't regret it.)
Sydnee also has a podcast that she does with her two sisters, Teylor and Rileigh Smirl, called "Still Buffering." The three sisters explore topics relevant to teens, with Rileigh (a teen) explaining to Sydnee and Teylor (not teens) what's hip in today's culture. It's a heartfelt and informative podcast for young people on how to navigate adolescence, and contains lots of humor as well as sisterly love. A completely different tone than "Sawbones," if you couldn't tell.
Travis and his wife, Teresa, host "Shmanners," which is an etiquette podcast that gives history and insight to certain etiquettes, like parking, facial hair and trick or treating. Teresa gives the history of etiquette for half of the episode, and during the second half, Travis and Teresa answer listener questions. It's a wholesome listen that'll make you feel like a better person toward the end.
Griffin and his wife, Rachel, host "Wonderful!," an enthusiastic podcast where the couple takes turns discussing things their likes, such as root beer, Spotify's Discover Weekly playlist and wombats. It's refreshingly delightful to spend 45 minutes listening to two people talk about small things that bring them joy, and, if you're listening right, will also bring you joy. Plus, sometimes Rachel takes you into the Poetry Corner, which is delightful and could be a podcast in its own right. From "Sawbones" to "Wonderful!" you can probably tell this family tackles a wide range of topics.
But if you think these podcasts and novels are simply for the good of the family, guess again.
Travis is chapter president of the (totally not a cult) Cincinnati Underground Secret Society. Every other month, he puts on a live show with a rotating secret cast of comedians. All proceeds go toward local Cincinnati charities because the McElroy boys are all about being a benevolent good in this world. Every so often, Griffin donates all the finances earned during a certain time period from his Bandcamp to charities, like Transgender Law Center and RAICES. Every Candlenights (the pan-religious, pansexual, personal pan winter holiday alternative in "MBMBaM lore"), the brothers donate the profits from their live show to charities in their hometown of Huntington, West Virginia.
Additionally, Justin recently started a new meditative podcast about cereal called "The Empty Bowl." He explained that when his anxiety gets bad, he likes to listen to podcasts, so he created a low-key podcast for people to listen to and relax.
In 2017, the McElroy brothers released a TV show spinoff of "My Brother, My Brother and Me" on the now defunct internet-streaming platform, Seeso. When Seeso went under, VRV picked it up, and recently hinted that Season 2 may be coming soon. If you are new to the brothers, or new to podcasts, I recommend starting here. I started with the TV show, and even though it's wacky and filled with inside jokes, it's still a hilarious and binge-worthy watch. (Plus, it's free to stream!)
They also have excellent YouTube content you can check out. Justin had a show with his friend Dwight called "Things I Bought at Sheetz," where Justin eats something he bought at a gas station and Dwight has to guess if Justin likes it or not. Justin and Griffin have a series on Polygon called "Monster Factory," where Griffin makes ugly characters in video games and the two learn to love them. And, my personal favorite, Griffin has a series on Polygon called "Griffin's Amiibo Corner," where, you guessed it, Griffin reviews amiibos by shoving them in his mouth.
And lastly, perhaps the most bizarre side project from the boys,  the McElroys will be in "Trolls 2." Justin and Griffin are no strangers to voicing cartoons, as they've guest starred on shows like "O.K. KO" and "We Bare Bears." That being said, "Trolls 2" is the McElroys' forbidden fruit. With enough perseverance and goofs, they were able to earn small roles in this highly anticipated upcoming movie.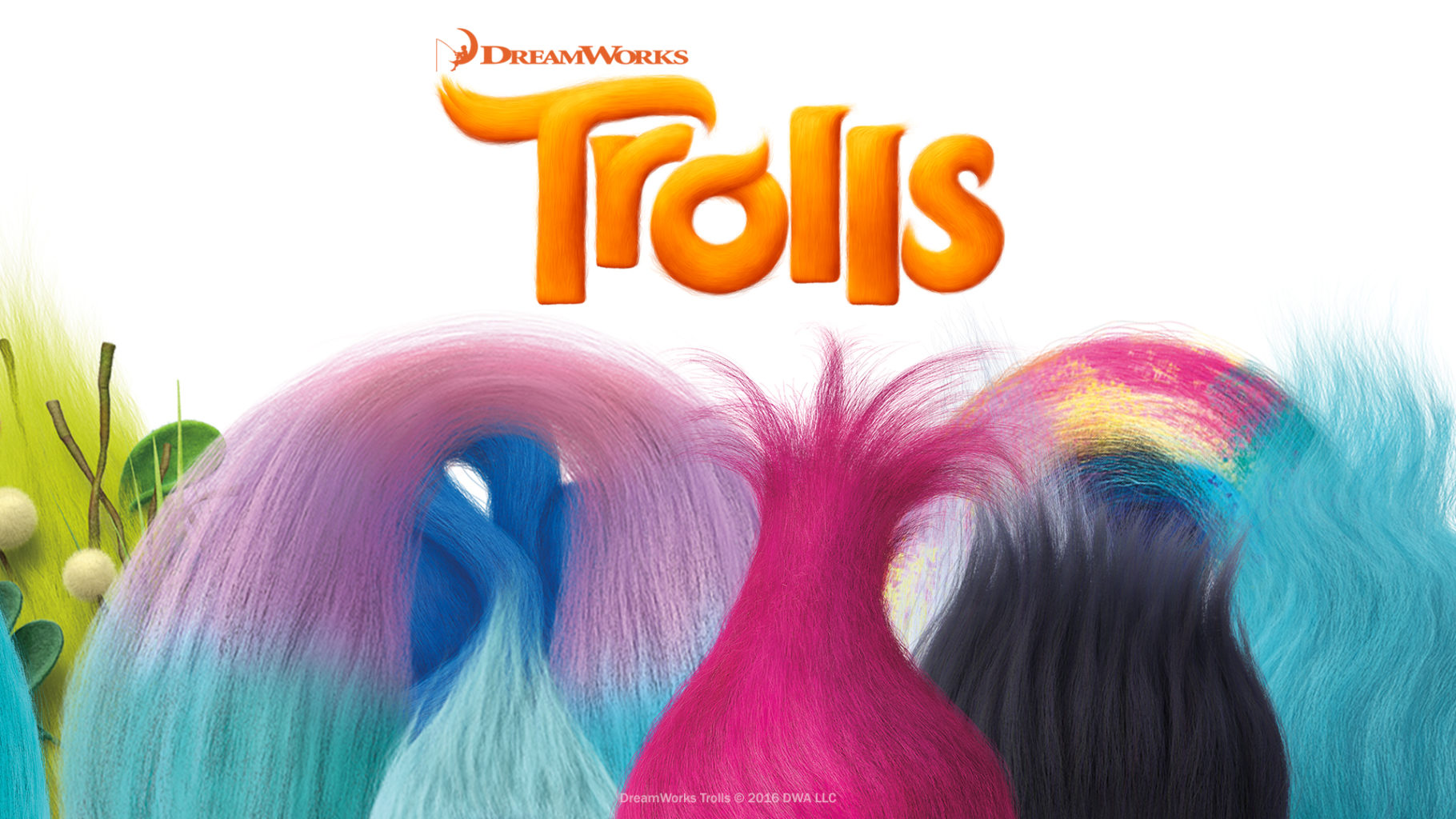 At the root of it all, the McElroy family simply wants to shift their happiness onto others. As Justin puts it in his Twitter bio, "I feel an earnest and humble desire, and shall till I die, to increase the stock of harmless cheerfulness." Their jokes never come at the expense of others, and if they accidentally say something problematic, they are the first ones to apologize and point out their error.
The McElroys, despite claiming they aren't experts, seem to have a pretty good idea of what they're doing. Whatever the McElroys set their minds to, you better believe they'll find some determined, often hilarious way to accomplish it.