Since he began his YouTube channel in the early 2000s, South African-born singer-songwriter Troye Sivan has been taking the world by storm one step at a time. Before embarking on his Bloom Tour, which he is currently on, Sivan decided to collect donations of socks and tampons to give to local LGBTQ+ charities in the cities where he performs.
The first video on Sivan's YouTube channel dates back to 2008. His channel features covers, the first one being a rendition of a song titled "Tell Me Why" that Sivan posted when he was 13, and videos of him doing silly things both with his friends and on his own. From day one, his genuine personality has helped him stand out in the YouTube community.
But now, with 6.6 million subscribers to his name, Sivan has made a name for himself in the music world. His most recent album release of "Bloom" on Aug. 31,  showed the world what pop music can sound like and represent.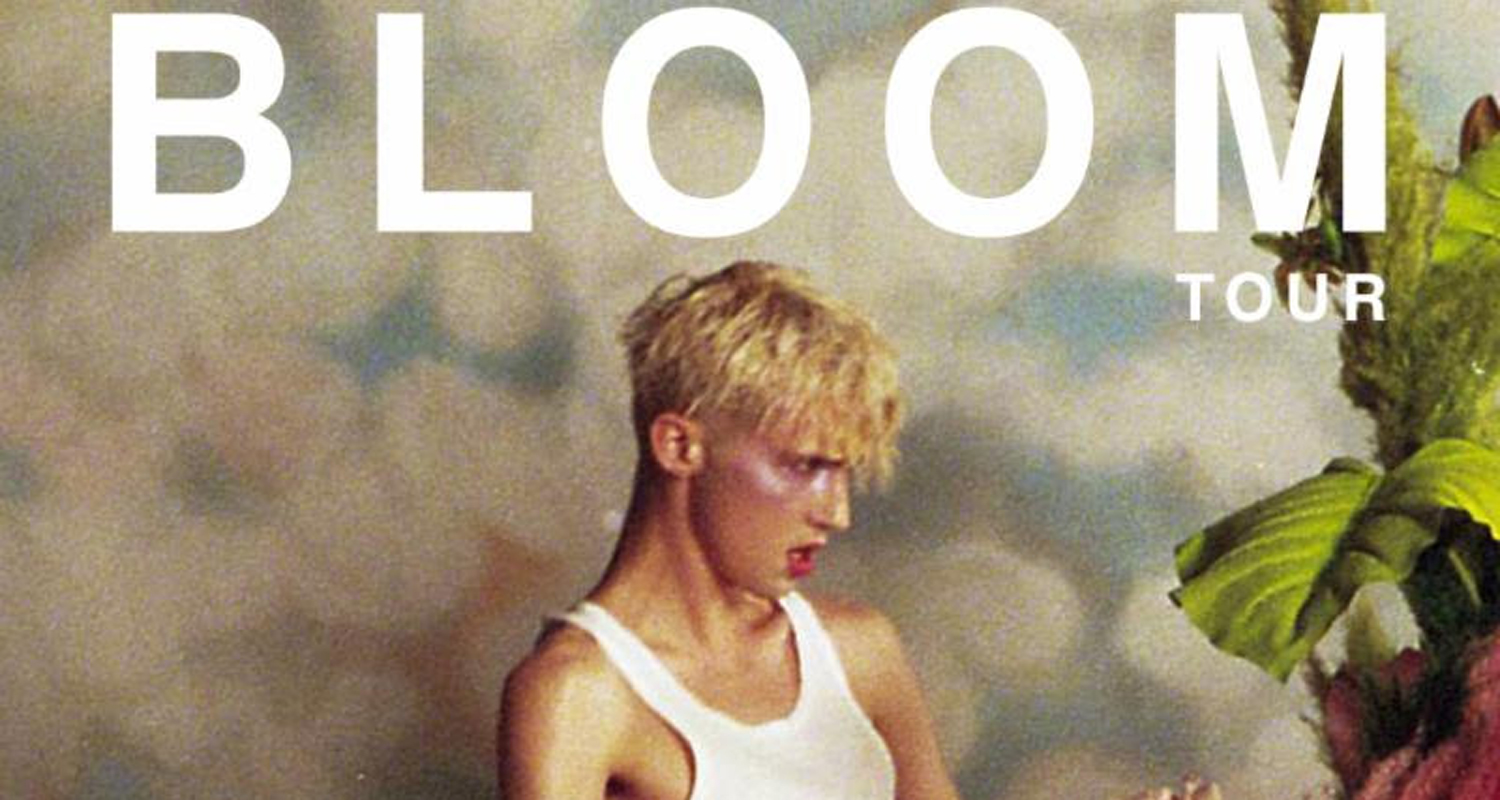 In 2013, Sivan received the opportunity of a lifetime when he was signed by EMI Australia. A year after being signed, Sivan released an EP entitled "TRXYE." Following this pattern of waiting a year before releasing something new, a year after he dropped his EP he released his debut studio album, "Blue Neighborhood."
Before he released the album, Sivan continued to post on his YouTube channel. His videos pretty much stayed the same, and his audience continued to be loyal, anxiously waiting for new videos to be uploaded. Unbeknownst to this audience, Sivan had a secret that he hadn't felt comfortable sharing with them yet. On Aug. 7, 2013, a year or so before announcing the release of his first single, Sivan posted a video on his YouTube channel titled: "Coming Out." As one would suspect, he made the brave decision to tell all his fans that he was gay.
Sivan's decision to come out was not only brave, but made his highly publicized life slightly easier in terms of him being himself. Throughout history, there have been high numbers of closeted individuals (and there still are) as well as people who weren't allowed to be who they truly were/are in the public eye. Making the decision to come out allowed Sivan to write about exactly what and who he wanted. It also gives him opportunities to star in films such as "Boy Erased," which is about a 19-year-old boy who gets outed to his parents — one of them being a small-town Baptist pastor. The film will premiere on Nov. 2 of this year.
The release of "Bloom," Sivan's second studio album, and start of his 2018 tour, aptly titled The Bloom Tour, has created a new era for the singer-songwriter. Now, Sivan doesn't have to fear who he is or hold back anything he's feeling or wants to do; he has the unfailing support of his millions of fans.
Although his previous music had the support of millions as well, Bloom has a more mature sound that even the most skeptical can't help but enjoy. The numbers prove it: Billboard says that the album debuted in the Top 5 of the Billboard 200.
According to True Colors Fund, LGBTQ+ youth are 120 percent more likely to experience homelessness than other youth. Additionally, the fund says that an estimated 7 percent of youth in the United States are LGBTQ and that 40 percent of homeless youth identify as LGBTQ.
The website also says that homelessness for these youths can be caused by a combination of several factors, including family conflict in response to a teen's coming out, aging out of foster care, poverty and many other conflicts.
As a member of the LGBTQ+ community, Sivan understandably wants to make a difference in the United States in any way he can. Since the start of his tour in September, he has been partnering with local organizations in each city to assist in taking donations for new socks and tampons to donate to these homeless youths.
Sivan made the announcement about these donations on his Tumblr, where he said, "Socks and tampons are two of the most requested items at shelters. This is a small ask, but it can really touch the life of a LGBTQ+ youth facing homelessness and looking for comfort and dignity."
In addition to making donations, fans will also get an opportunity to volunteer with partner organizations during the tour. Sivan partnered with The Ally Coalition, an organization that "takes action for LGBTQ equality" through tours and other events. This organization sends volunteers to seek new members for The Trevor Project, an organization supporting the LGBTQ+ youth who are struggling with their mental health.
Fans eager to volunteer are invited to sign up through the Bloom Propeller page. As an extra incentive to volunteer, each person who signs up will be entered to win a flyaway to the premiere of "Boy Erased" and a meet and greet with Troye Sivan himself.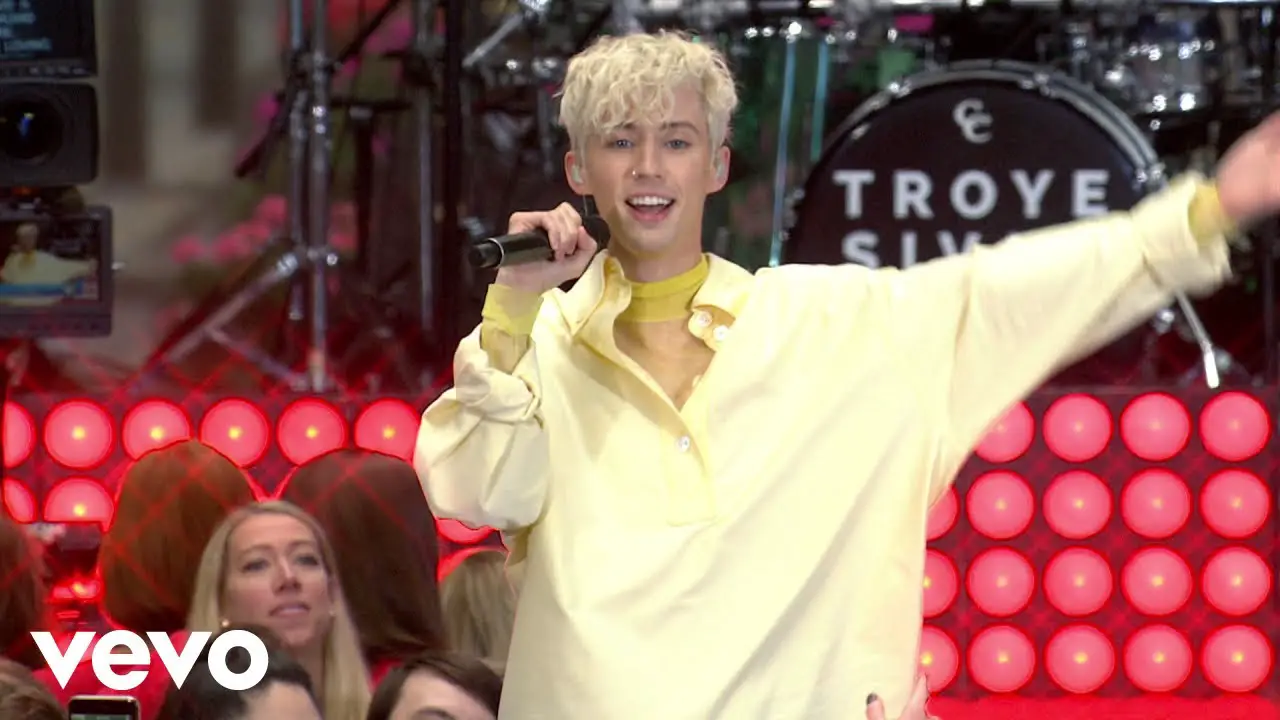 The Ally Coalition isn't the only organization you'll see on tour either, as they're bringing local organizations to each show as well. Their goal is to encourage others to get involved after the lights go down and the excitement of the show is over. Sivan also let fans know that an organization called Headcount is ensuring that people register to vote. He said, "We have to stand up and make our voices heard."
The current state of affairs makes it more important for people to come together and make a difference. Whether it's something small, like making sure your LGBTQ+ neighbor feels safe or something larger, each action makes it that much simpler to fight against discrimination.
While he's only one person and simply can't change the world on his own, Sivan using his platform to positively change the lives of LGBTQ+ homeless youth will help bring people together and bridge the gap. At the very least, he's proving that these youths are not alone, which makes that much of a difference.