On June 26, 1997, the brilliant mind of J.K. Rowling published the first book of a series that would come to define a generation's childhood. A world of magic. A world of flying broomsticks and cars. A world of ominous forests housing creatures unfathomable to the typical imagination. A world of wizarding schools cataloging a roster of classes ranging from "Herbology" to "Potions." A world of the Boy Who Lived. A world for those seeking an escape from their own. The world of Harry Potter.
Harry Potter is undeniably the most celebrated literary fantasy franchise of this current generation, courtesy of Rowling's Wizarding World. With 13 published works attributing to the urban fantasy universe, Rowling's Wizarding World leaves faithful fans with absolutely no unanswered questions. But for those still hungering for more material, the digital publishing company Pottermore has you covered with four new eBooks, two of which are slated for release later this month.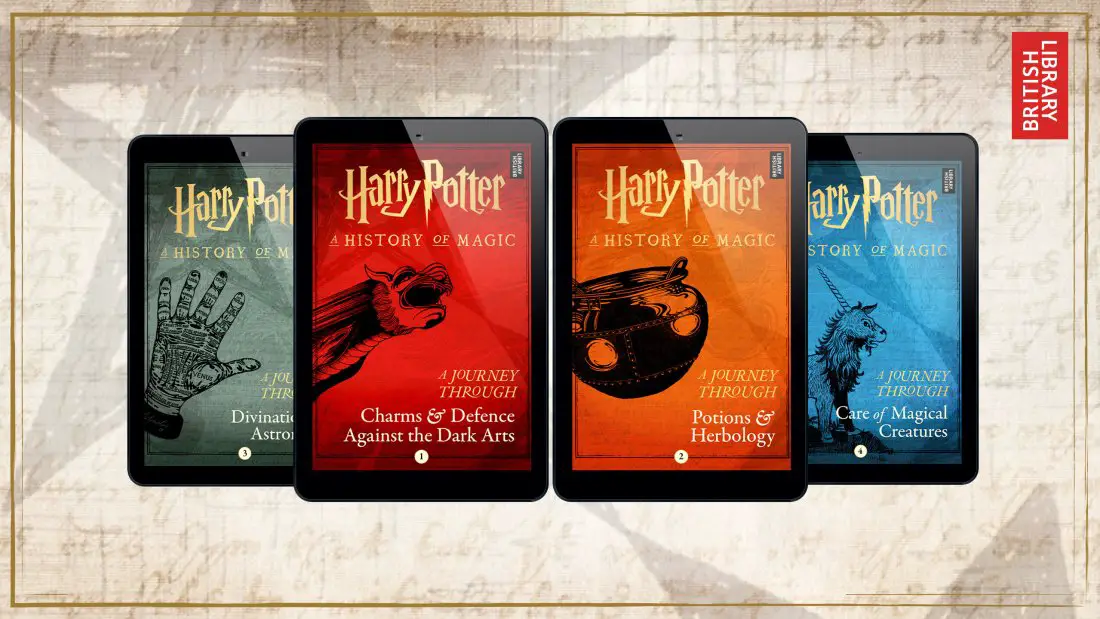 Historically, Rowling created Pottermore to offer an extension of the original Harry Potter novels, which fostered a culture enamored with the world of Harry Potter and his expeditions throughout Hogwarts School of Witchcraft and Wizardry. Fans — or otherwise coined "Potterheads" — seemingly could not get enough of the Wizarding World, understandably so.
Though fantasy was of course an already established genre before the publication of Harry Potter, Rowling's intricately-woven world-building within her series is unlike any other before its time. The details and magic system Rowling fabricated make the novels a form of art. Readers can fully submerge themselves into a fictitious landscape, meticulously executed and fully fleshed out so that the world feels real.
Readily available to all with internet access, Pottermore acts as a salvation to those seeking to supplement their fondness for Harry Potter beyond the books. Potterheads are able to immerse themselves into Harry Potter's Wizarding World by "sorting" themselves into one of the four Hogwarts houses with results yielded from a self-reported quiz.
Additionally, fans are able to read several features — articles written by Rowling and the Pottermore team — such as "The best and worst wizarding world jobs," "Ranked: the Hogwarts professors" and "Which was the best Hogwarts club to be a part of?" just to name a few.
Though the variety of quizzes and lighthearted features accessible to Potterheads are already quite alluring, Pottermore offers even more depth into the world of Harry Potter. Additional short stories expand the imagination and add even more accessories than the originally published works.
The purpose of these stories is to enhance and supplement the readers' experiences from the original septet collection. Though fans should be conscious that Rowling herself did not write all the stories on the website.
With the recent announcement of the four new eBooks expected to be published on Pottermore this summer, there has been a misconception about who explicitly is writing the short books. Contrary to popular belief, Rowling is not writing them.
The staff at Pottermore Publishing is doing the writing for the eBooks, and they will not be openly available through Pottermore.com as with other supplementary material. Instead, interested fans will be able to purchase the eBooks through partnering sites, such as Kindle, where they can attain them for $2.99.
The four new eBooks titled "A Journey Through …" are adapted from "Harry Potter: A History of Magic," inspired by the British Library exhibitions, a London-based museum featuring magical artifacts from the Wizarding World of Harry Potter.
Pottermore claims that the purpose of publishing this "non-fiction" series as eBooks is to make them freely available to wider audiences and allows for the eBooks to be translated into various languages such as French, Italian and German.
According to Pottermore Publishing, the eBooks are non-fiction in the sense that they are presented as technical and informative documentation about the oddities established within the Wizarding World. They will not be a narrative epilogue or spinoff of the original Harry Potter story.
The eBooks are allegedly intended to be themed after Hogwarts classes. For example, one book will be modeled after lessons from "Potions and Herbology," while the following books will respectively be modeled after lessons from "Charms and Defense Against the Dark Arts," "Divination and Astronomy" and "Care of Magical Creatures."
For Potterheads looking to re-immerse themselves in the iconic magical universe once more, the first two eBooks — "A Journey Through Charms and Defence Against the Dark Arts" and "A Journey Through Potions and Herbology" — will be published on June 27, 2019, a day after the anniversary of the first Harry Potter book.
The final two of the quartet, "A Journey Through Divination and Astronomy" and "A Journey Through Care of Magical Creatures," are expected to be released to the public in the following months. However, Pottermore has yet to announce their expected release date.
With Pottermore seeking universal accessibility to these eBooks, they will not only be translated into various languages but also be available as audiobooks for those who prefer to listen. Fans can pre-order these short books at Amazon UK, Amazon US, Apple and Kobo.
The release of the "A Journey Through …" series gives Potterheads, casual fans and nostalgic millennials the opportunity to revisit the world of magic with which they had initially fallen in love. Harry Potter and the world Rowling cultivated have a tight hold on the hearts of many, as it became a catharsis and element of transcendence to those enamored with the tale.
Some avid fans immerse themselves through the remarkably replicated attraction, The Wizarding World of Harry Potter in Florida. Others get access to book conventions solely dedicated to the franchise. But "A Journey Through …" builds upon a world that initiated a deep affection and loyal following, transporting Potterheads and conventional book-lovers back to where it all started.
Though maybe not a continuation of the story of a scarred boy with the unmistakable circular glasses, "A Journey Through …" offers the precise implication of its title for which Harry Potter fans have been yearning: the chance to be part of a world without boundaries.
Part of a world of magic.