The MVP Contenders, Categorized
In an NBA season unlike any other in history, the league's top honors take on a special importance.
By Yoni Yardeni, Pierce College
---
Personally, I believe that making history by shattering records that stood still for decades shines a little brighter than watching a team win.
That's no disrespect to the Cavaliers on their hard-fought title run in 2016, because what they did was historic in its own right, as they came back from down 3-1 against the winningest team in NBA regular season history.
That being said, basketball fans have been given the opportunity this season to witness one of the most ridiculous statistical seasons the league has had in God knows how long.
Nowadays, earth-bending talents like Russell Westbrook average 30-point triple doubles, while guys like James Harden are just a couple rebounds away from such a staggering feat. When LeBron James was in his prime (unless you believe that he still is, which is acceptable), I used think that no one else would ever come close to averaging a triple-double, but I couldn't have been more wrong. It seems that to even be in contention for an MVP award means doing what was formerly reserved for the all-time greats. To say that the bar has been raised is an understatement.
So, who are our MVP contenders for this ever-so-impressive year? I have categorized my picks into four groups: The Historic, The Obvious, The Eh, Maybe? and the Improbable.
The Historic
Russell Westbrook, Oklahoma City Thunder
2016-17 Stats: 31.1 PPG, 10.5 RPG,10.1 APG
Westbrook's Case: The 6'3 behemoth of a superstar guard is having the most unbelievable season I think I've ever seen. Considering I never got the opportunity to fully immerse myself in Kobe's 2006 domination, this is probably the next best thing I could've asked for.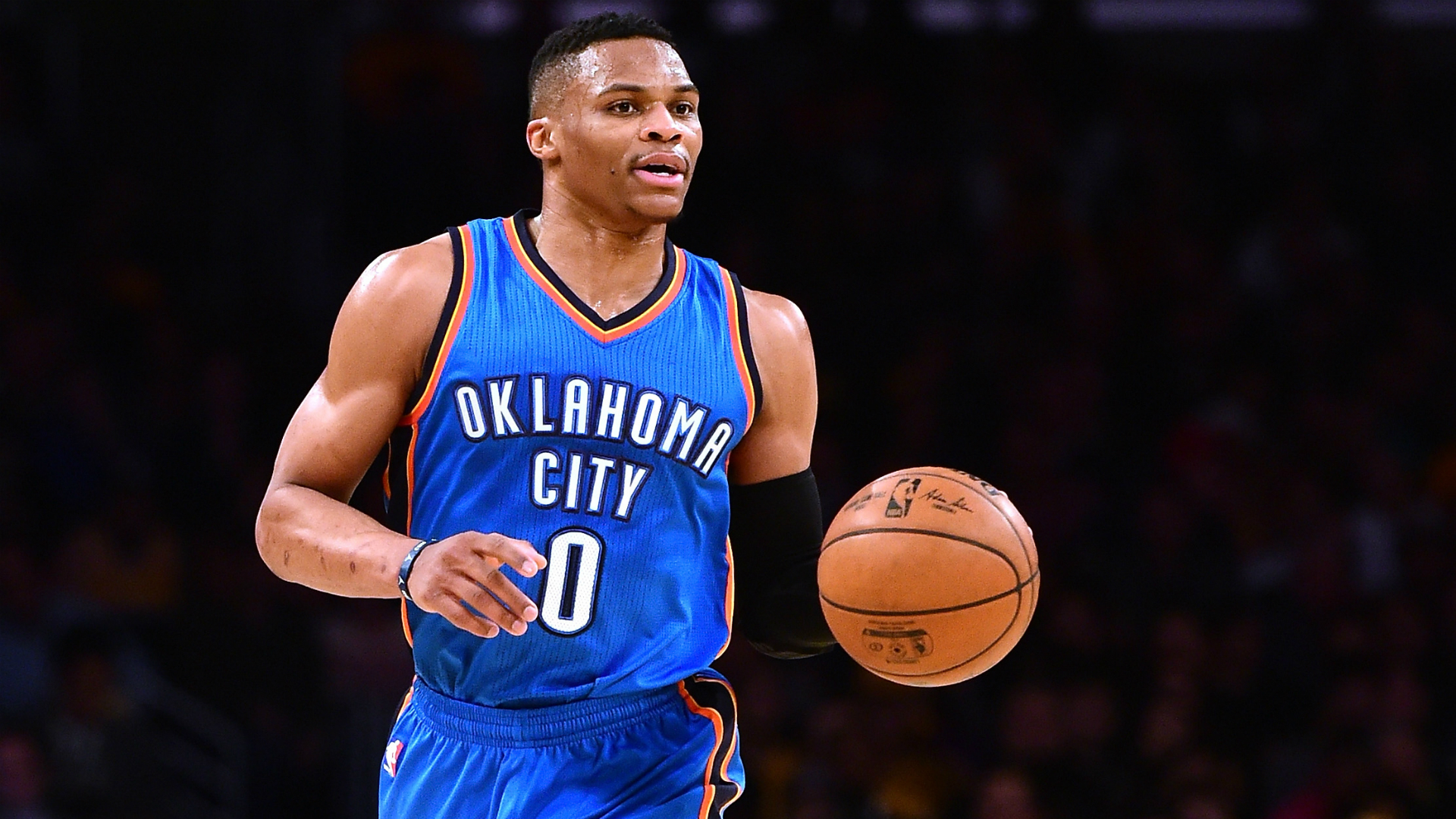 The guy is a one-man show, literally. Imagine being able to push the ball up the court as fast as this fucking guy. Following the departure of Durant, Westbrook has made it obvious that he is remarkable enough of a talent to still keep this team in the right direction, thanks to his unrivaled motor.
James Harden, Houston Rockets
2016-17 Stats: 29.2 PPG, 8.3 RPG, 11.3 APG
Harden's Case: Who would've thought that following Mike D'Antoni's horrendous stint with the Lakers that he would be back in contention for Coach of the Year? Well, whatever award he may eventually end up winning is all thanks to the talents of OKC's former sixth man standout and modern-day H-Town savior, James Harden.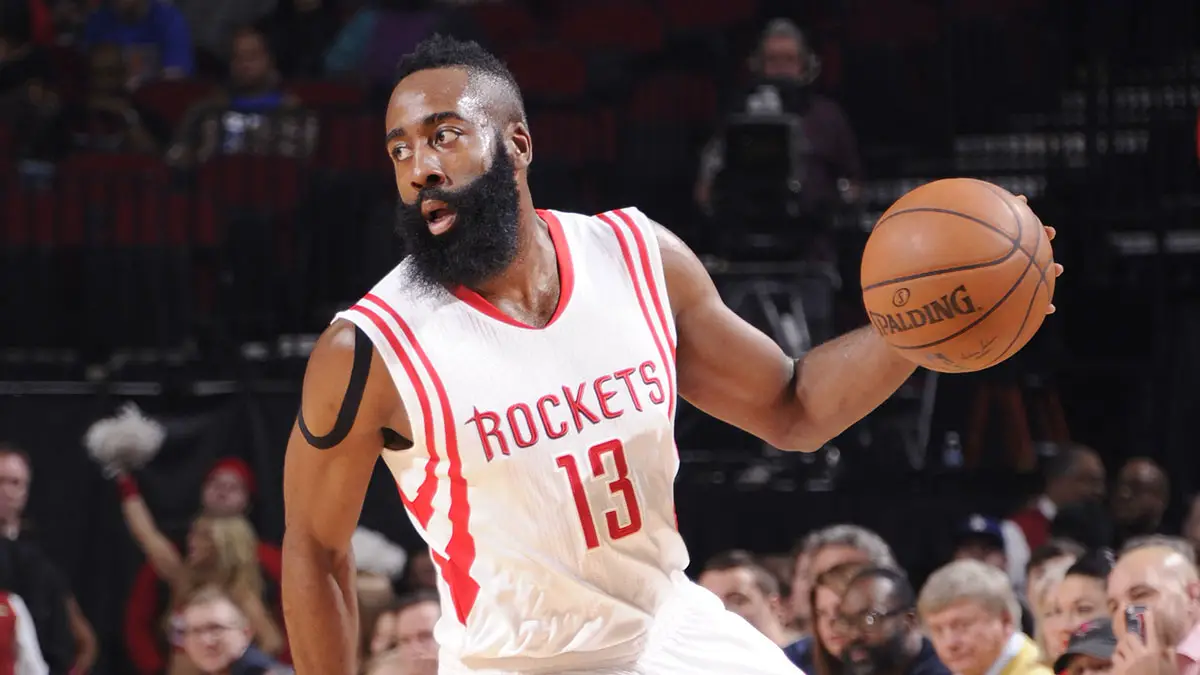 As the lefty penetrator and sharp shooter has grown into the point guard duties D'Antoni placed on him, thriving would hardly begin to describe his play. Harden dished out 17 assists on the first night of the season and hasn't looked back since.
The Obvious
LeBron James, Cleveland Cavaliers
2016-17 Stats: 25.9 PPG, 7.7 RPG, 8.8 APG
James' Case: This one sounds familiar. In what might be James' most overlooked season yet, he's shooting 58 percent from the field over the past couple months, while also leading his hometown team in just about every single category; a commonality, as he's usually been doing that every season since he came into the league.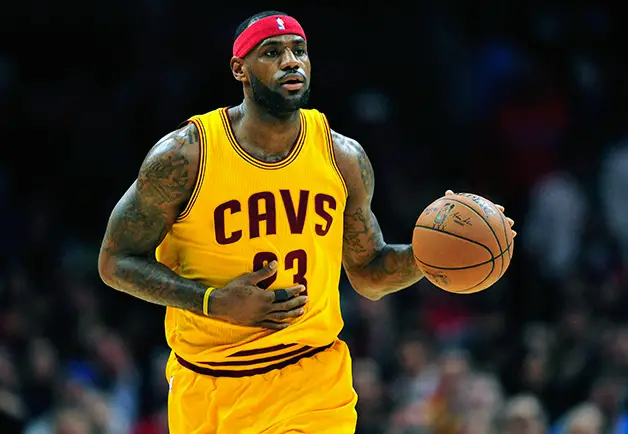 As he carries his hometown team on his back for the third straight season and tenth overall, the pressure on him to win these individual awards has grown pretty minimal, but if he's still in contention, then why not?
Kevin Durant, Golden State Warriors
2016-17 Stats: 25.8 PPG, 8.3 RPG, 4.9 APG
Durant's Case: In what's been KD's most efficient season to date, it's safe to say it looks like it'll be his most successful from a team standpoint. This guy is unfair, and I think it took him leaving the Thunder to join this super-duper-disgustingly stacked roster for me to once again realize how insane this guy actually is.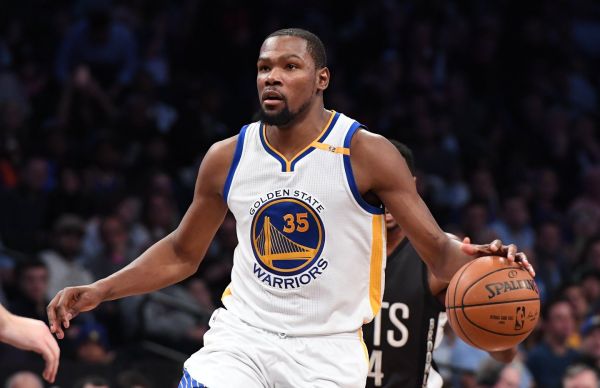 He can pull up from just as far as his complementary marksman, who most consider to be the most dangerously accurate distance shooters the NBA has seen. Accompanied by a whole new take on the defensive side the ball, Durant has clearly shown he hasn't lost a thing in his relocation to the Bay.
Eh, Maybe
Isaiah Thomas, Boston Celtics
2016-17 Stats: 29.9 PPG, 2.7 RPG, 6.3 APG
Thomas' Case: It's unheard of that the last pick in the draft averages more points than the first pick, considering the first is a star in his own right. The storied franchise and their city have placed the franchise tag on the first-time All Star and his ridiculous scoring prowess.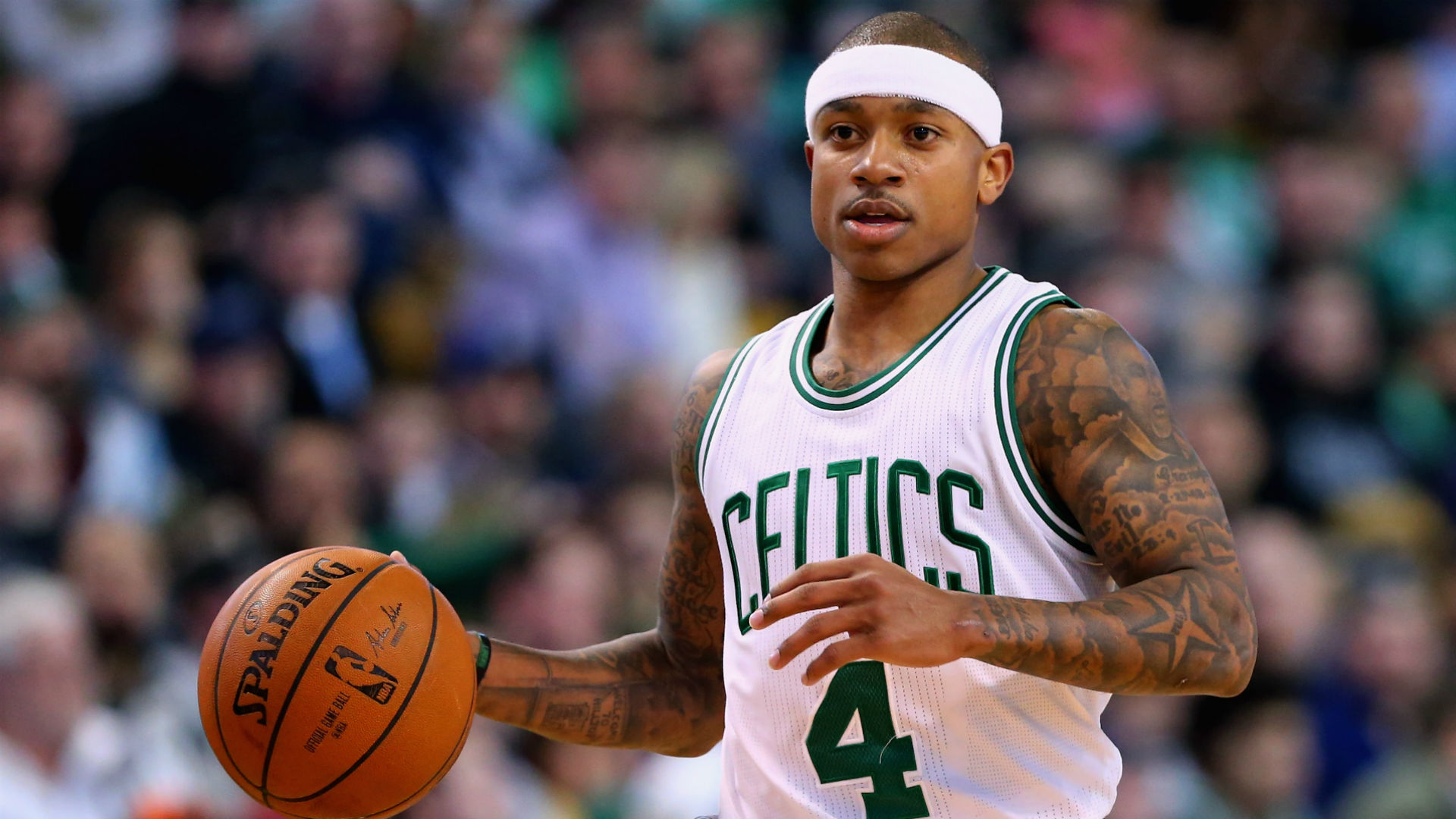 Passing Larry Bird on Celtics' record boards obviously proves that you're doing something right, and he's shown that he can roll with the best of them.
Kawhi Leonard, San Antonio Spurs
2016-17 Stats: 25.9 PPG, 5.9 RPG, 3.3 APG
Leonard's Case: As per usual, a Spurs superstar that keeps to himself and another undiscussed year for head coach Greg Popovich's balanced project. As Tim Duncan made his exit this past summer, Leonard took the reigns of San Antonio's consistently successful franchise, and has done it with pride and efficiency.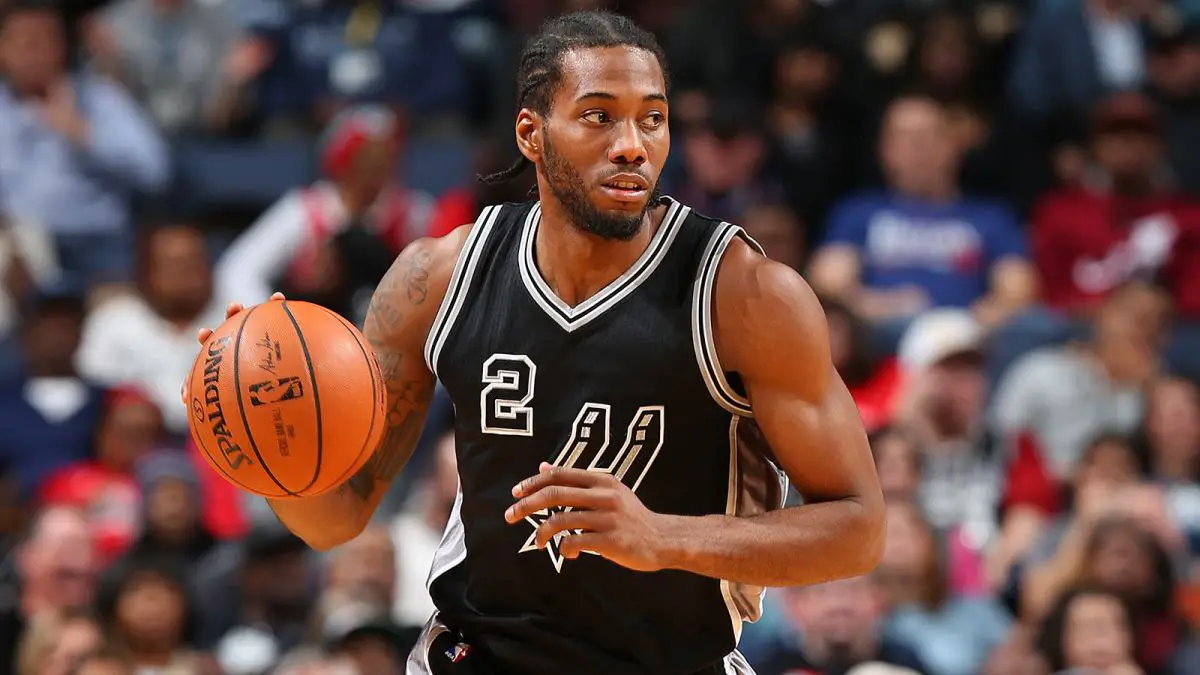 The Spurs have the second-best record in the league, and I've heard more about Cleveland's dismal January than I have about the Spurs' success, but that goes for just about every single season. Although he'll probably end up winning Defensive Player of the Year for the third straight year, I don't think he can hold up with the guys I put over him.
The Improbable
John Wall, Washington Wizards
2016-17 Stats: 22.8 PPG, 4.4 RPG, 10.6 APG
Wall's Case: I, along with just about everybody else, predicted John Wall would end up being this good. As he's carried the Wizards back from a horrid start, he has displayed brilliance as a scorer, passer, defender, slasher and just about every other facet of basketball worth talking about.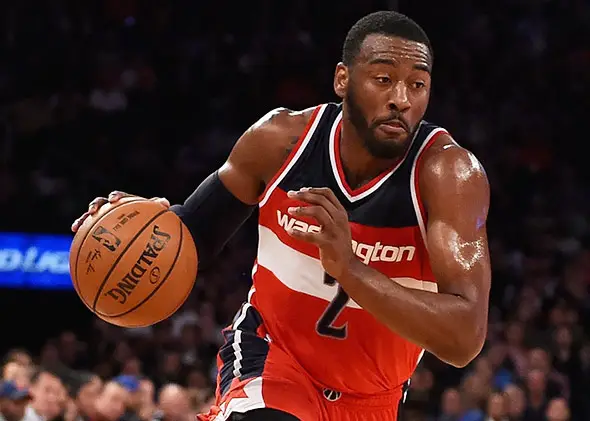 The chip he carries on his shoulder is overbearingly large. As a fantasy owner, I can definitely say that he exceeds expectations on a nightly basis, as he's shown that he can record double-doubles in the matter of a half or drop double digit assists in a sole quarter.
Stephen Curry, Golden State Warriors
2016-17 Stats: 24.7 PPG, 4.3 RPG, 6.4 APG
Curry's Case: It's not often that the back-to-back, one-time unanimous MVP falls this far down the ladder after one season; then again, most players of his caliber wouldn't help acquire a one-of-a-kind superstar like Kevin Durant in the off season.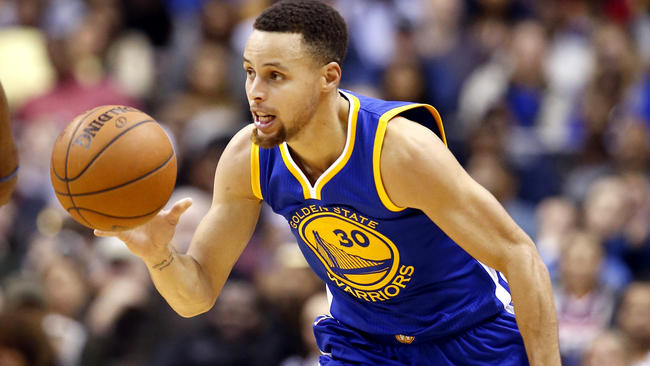 I give Curry the nod on this spot out of respect, because I know that if it wasn't for KD, he would be somewhere at the top of the ladder as he'd been for the last couple years.