Smino is a rapper from St. Louis who caught a many hip-hop heads' ears with his 2017 debut album, "blkswan," which included dynamic tracks like "Glass Flows (feat. Ravyn Lenae)," "Wild Irish Roses" and the titular song, "blkswan."
The introductory album included a bevy of awe-inspiring moments and every track shared a unifying sound, which gave the project a stout aesthetic, so much so that Smino's debut came off as slightly one-dimensional to me, as it can really only function as a collection of mellow jams. However, as an artist, Smino is very versatile and, consequently, I felt like Smino may have been constricting himself within a thin variety of instrumentals and tempos.
On his 2018 follow-up project, "NOIR," however, the Interscope artist finally seems to be exploiting his lyrical and sonic ambidexterity. The project is laced with intoxicating tunes, uplifting anthems and soothing rhythms, and by including only a small number of features and spitting most of the bars himself, Smino puts his abilities on center stage. As a result, the wordsmith glimmers with potential on his sophomore output.
The two-part introduction "KOVERT" begins with Smino dashing through a subtle instrumental supported by gentle synths. In this first part, his lyrics embody self-reflection, as he describes his current life to his audience. In a quick change of pace, the second half transitions from the delicacy of the first part to a muddy bass line and a vocal blues flavor during its chorus, allowing the artist to flaunt his singing ability with a climactic isolation in the midst of the mystifying latter half.
Though Smino only invites a small group of guests on "NOIR," they are utilized well. For instance, "SUMMER SALT" stands out as an emphatic beaut, with its ethereal environment bundled with soothing strings, bass and vocals, but the rapper Bari propels the six-track even further with his distorted delivery on the closing verse.
Similarly, Ravyn Lenae provides a wonderful appearance on her and Smino's duet, "MF GROOVE." About midway through, the R&B singer's voice graces the whirling sonic instrumental and her vocals harmonize with the music to create a moving, euphoric sensation. Smino builds off of her performance with his own alluring singing on the song's hook. Lenae remains present throughout the track, and the two harmonize beautifully as she contributes from the background during Smino's parts. Based on the richness of the two young artists' set of collaborations, I'd expect many more to come soon.
Despite my wealth of applause for the smoother jams, "NOIR" also includes some terrific upbeat bangers like "KRUSHED ICE," which Smino created with up-and-coming rapper Valee (who signed with Kanye West's GOOD music label earlier this year). The track breaks from the mellowness of the others with its piercing bass and pompous claims. Valee prowls through the beat with his whispering style, and, honestly, it sounds dope. Overall, "KRUSHED ICE" is an emphatic trunk-shaker that livens up the track list.
"SKEDOS" is potentially my favorite track of the project. It follows the hype of "KRUSHED ICE" with a chorus that acts as a double-edged-sword pointed at trending rappers. The first half of the hook starts with Smino yelling:
"You look like you talk too much
You front yo' move, you don't do s—
All that talk, you strugglin' bruh
Youstrugglin' sis, we not stupid
All that drip, you drown, you drip
You drown, drip-drip, drown-drowned in it (Repeat 2x)"
This portion of the song is assertive, and its sound is enhanced by warped background vocals that echo his words. It seems as if he's dissing the Young Thug associate, Gunna, as "drip" is a major tagline, phrase and theme to his music. On top of that, Gunna's hit "Drip or Drown" is remixed on "Drip Season 3," but was originally a part of his EP "Drip or Drown," which Smino appears to be addressing directly. A savory diss shot at a trending artist can never hurt a rap album's stock because it only adds to the excitement. However, Smino immediately follows the yelling with the calmly spoken second half:
"(I was told) Make money, don't let that s— make you
(That the code) Be yourself, they-a better respect you
(If they don't) Bring it to they neck, tuxedo see-through
Blood suckas close, n— swat the mosquitos"
This level-headed section is more of a logical argument. The two halves contrast each other nicely and add a unique recurring component to the track. Smino's animated delivery and clever wordplay also contribute to making "SKEDOS" a noteworthy song.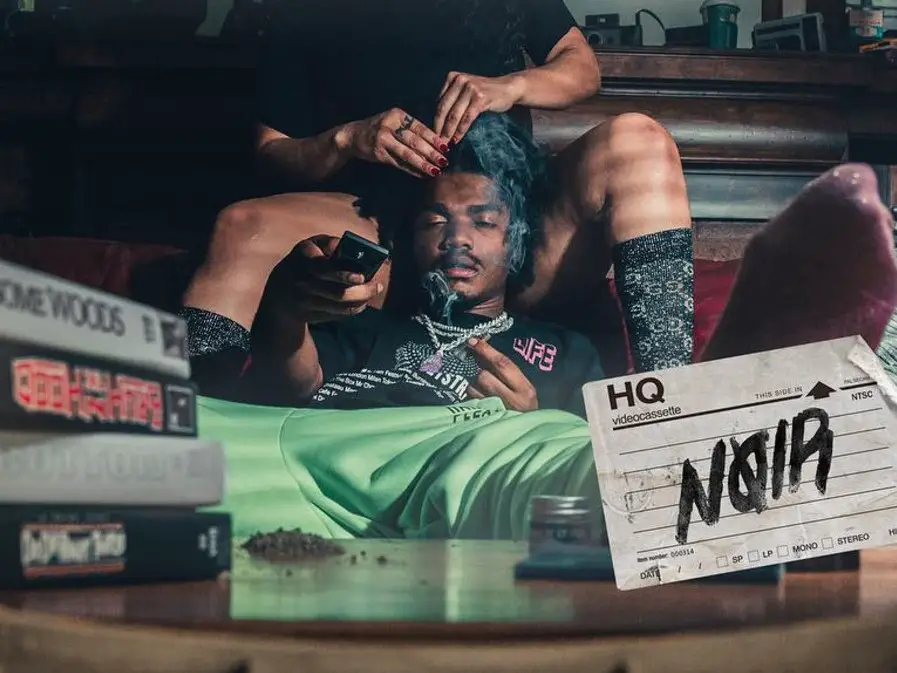 Despite these major positives, there are still loose ends on the project that drag down its overall experience. For instance, on "FENTY SEX" Smino lays a slick chorus over a hip-swaying instrumental, and the combination of a morphing bass and quirky xylophone pattern create an original sound. Everything about this track is fantastic until Dreezy halts the song's momentum like a wall of bricks. The rapper ruins the song with her cheesy joke at the beginning of her verse and her weak lines, like "A— like a cinnamon roll, head and p— game strong," which is the last line of the closing verse, leaving Smino no opportunity to recover the track.
"L.M.F" and "PIZANO" also have potential but suffer from gaping imperfections. For instance, the 11-track "PIZANO" kicks off with a mesmerizing first verse where Smino spits at lightning speed over a lucid beat packed with kicking bass. However, the lackadaisical writing for the second verse causes the latter half of the song to lag. If that wasn't enough, the hook is nonsense as well, so it is difficult to advocate for the track despite the promising first verse.
"L.M.F" is catchy, and Smino's verses have a pleasurable rhythm with the way his flows evolve, but the writing is still sub-par. The chorus, however, is fantastic and includes the inventive line, "A St. Louis n— give you Jason Voorhees or Jayson Tatum," which is repeated twice during the refrain.
Jason Voorhees alludes to Jason from "Friday the 13th," and Jayson Tatum is a star-player for the Boston Celtics who is actually from St. Louis. The line is presenting the wide array of outcomes for African Americans from St. Louis as they could become killers (Voorhees) or tremendous successes (Tatum).
Protesting about the scarcity of options for his area's youth could also be interpreted as a slight nod to what Notorious B.I.G. said in his classic song, "Things Done Changed." Although this line is set up to be a pivotal factor in the track, nothing remotely related to the subject is included in his verses' lyrics, therefore failing to penetrate surface-level commentary.
When discussing the shortcomings of "NOIR," it is clear that the final track "Verizon" is an unmistakable blemish, as its instrumental is possibly the emptiest out of all the songs on the track-list. The closing chapter to the album needs to be strong and "Verizon" is the furthest thing from a grand finale. The closer pales in comparison to many of the tracks on the album and the work only would have improved if Smino dropped it, especially since "MF GROOVE" (the penultimate track) could've been a fantastic conclusion to the project.
"NOIR" has many quality tracks that exhibit the originality Smino is bringing to hip-hop. The rapper's variety of moods and tones that he incorporates on the sophomore output is also a sign of maturity for the 27-year-old artist. There are several weak points and missed opportunities in the track list, but the positives he put forth on "NOIR" are pretty baffling. If you haven't heard of this up-and-coming artist, it's time you give Smino a listen.