2018 has been an incredible year of hip-hop with releases from veterans Kanye West, Nas, Jay-Z and Beyoncé, as well as electric contributions from young artists such as J. Cole, Travis Scott and Kendrick Lamar.
As a result, a handful of worthwhile projects from independent artists with smaller followings were overshadowed by these blockbuster projects and didn't get the attention they deserve. So, if you're a rap fanatic nearing the end of the year and still hungry for new music, here are some albums that just might appease your appetite for new material. Here are five of 2018's best, but most under-appreciated releases, in no particular order.
1. "Care for Me" by Saba
Young Chicago rapper/producer Saba treated fans this year with his deep-cutting sophomore studio album, "Care for Me." With its crafty wordplay, this poignant project reinforces the MC's talent as a lyricist. His ability to both sing and rap allows the album to showcase a diversity of tone that enhances its elaborate verses. The storytelling and personal reflection that is present across the track-list is authentic as well.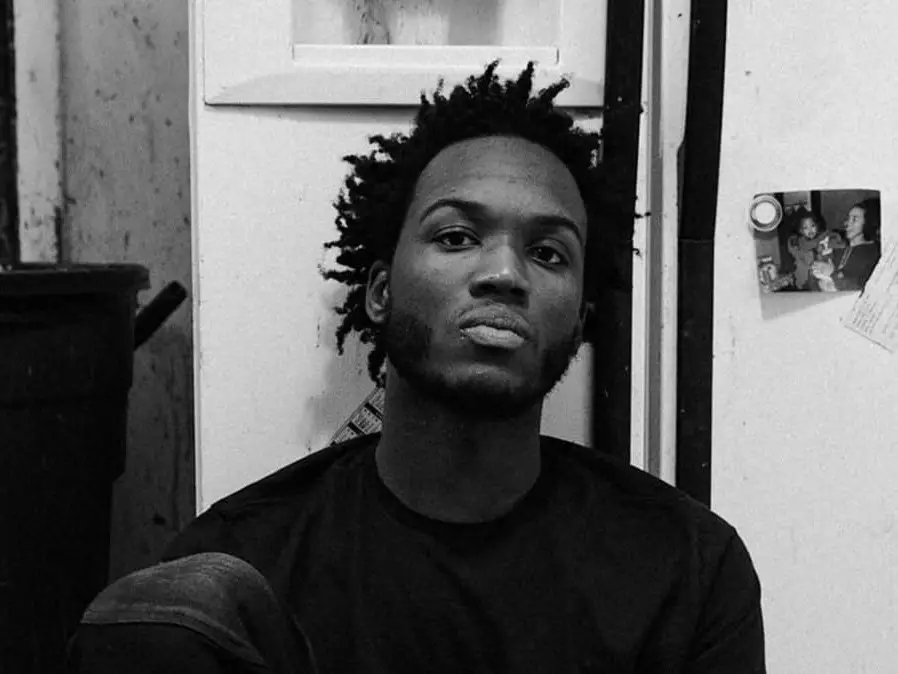 The variety of different atmospheres found on "Care for Me" accentuate Saba's constantly changing cadence. For instance, he uses his sprinting flows over the pulsing "LIFE" and brings tenderly spoken bars to the mellow environment of "FIGHTER (feat. Kaina)."
Overall, the production is a tremendous strength to the album. Everything from guitar strings and piano keys to chest-shaking bass, warping electric synths and distorted vocal samples layer the instrumentals on the track-list. The mixture of jazzy sounds and new-school trap ingredients make a sound recipe. Plus, the multi-part songs and beat switch-ups that are sprinkled across "Care for Me" keep it surprising from start to finish.
Favorite Track: "LOGOUT (feat. Chance the Rapper)"
2. "Punken" by Maxo Kream
The Houston gangster-rap beast Maxo Kream is most famous for his feature on "Fetti" by Playboi Carti. Before "Punken," it seemed as if Kream had trouble filling an entire solo project with quality material. For instance, the 2015 project "#Maxo 187" included some bangers as well as vivid psychedelic production like that on the song "Paranoia."
However, not even a Joey Bada$$ feature could save "#Maxo 187" from the repetition in Kream's flows. There is no alteration in his cadence, tone or anything vocally. His choruses were flat for the most part, and it sounds like he is performing the same rap over and over.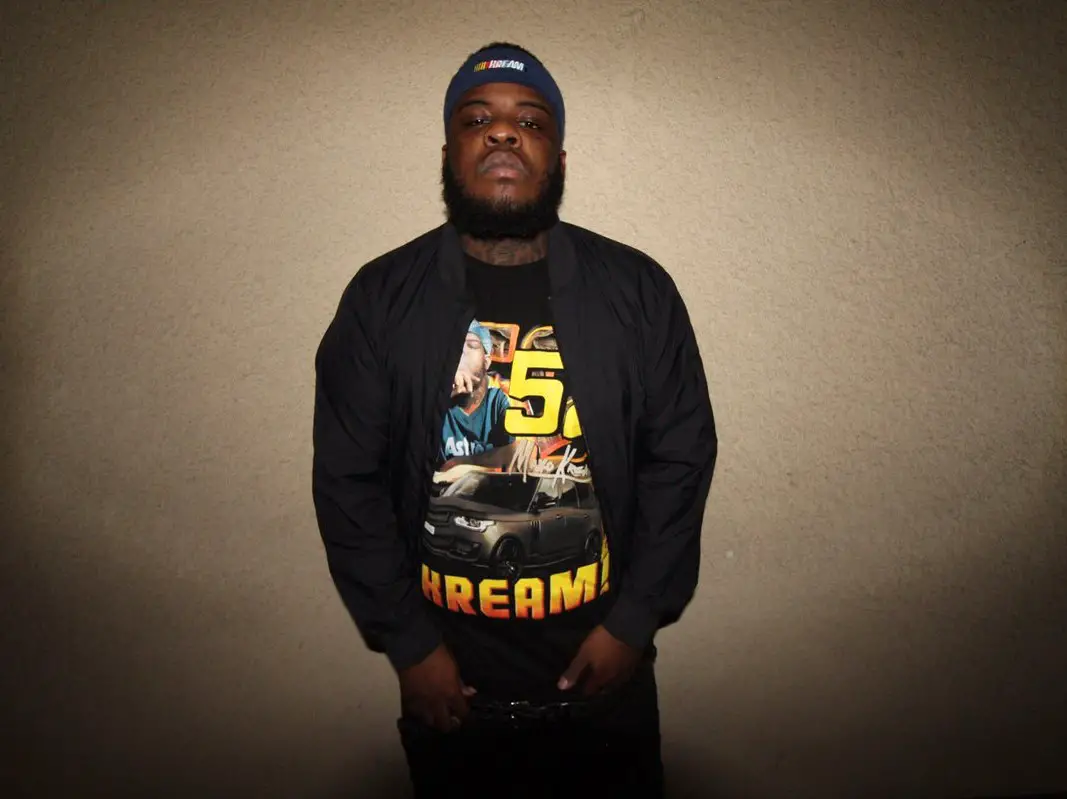 Nonetheless, Kream swung for the upper deck with his 2018 output. He experimented with his bar-spitting ability, employing several flow switch-ups throughout the track-list. Kream's choruses were well-thought-out and catchy, keeping the intermissions between his witty verses interesting as well.
The variety of personal experiences Kream includes in "Punken" are startling and masterfully implemented into his rhymes. The southern rapper tackles both braggadocio trap bangers and futuristic electronic production. The bass-quaking environments of "Work," "Go (feat. D. Flowers)" and "Roaches," along with the fluid "Grannies," "Love Drugs" and "Capeesh (feat. Trippie Redd)," make listening to "Punken" a downright enthralling experience.
Favorite Track: "5200"
3. "I Want to Die in New Orleans" by $uicideboy$
The average listener might be off-put by $uicideboy$ because of their depressing perspectives on people, life and society, but if you are able to recognize their music purely as a cathartic channel for members Ruby da Cherry and $crim to vent their darkest and most violent thoughts ­— while taking into account how dramatized their claims are — you will be able to appreciate their experimental production and impressive word-per-line capacity.
Although the vulgarity of their subject matter might soon cause some countries to forbid their music, if you can overlook its moral destitution, you will absolutely love this album.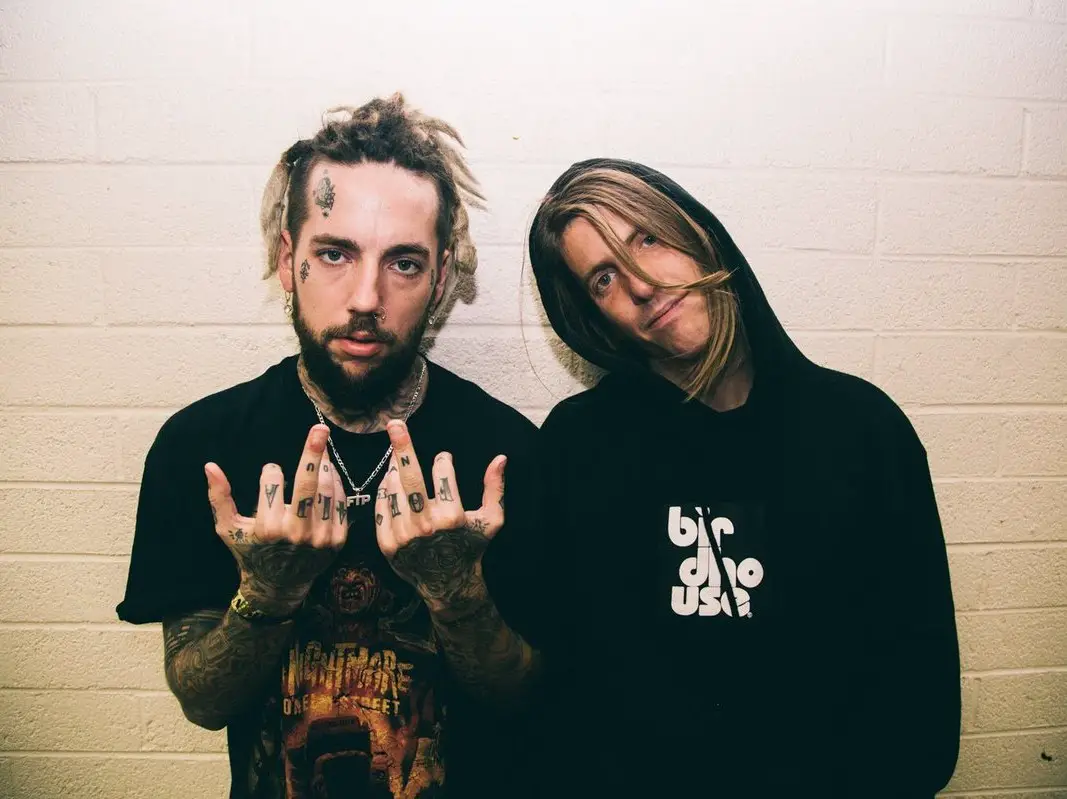 $uicideboy$ are no strangers to producing hypnotizing bangers. The duo has been active for years, but with "I Want to Die In New Orleans," Ruby da Cherry and $crim have upped their game, complementing their trademark aggression with smooth jams like "Nicotine Patches," "122 Days" and "Meet Mr. NICEGUY."
At the same time, tracks like "Carrollton" and "WAR TIME ALL THE TIME" remain in step with their older music, which will keep longtime fans happy. Indeed, $uicideboy$' spastic flows over their warping and cleverly intertwined head-banger production make "I Want to Die In New Orleans" pure ear candy.
Favorite Track: "122 Days"
4. "Stuck" by Nickelus F
Hailing from Raymond, Virginia, Nickelus F is a rap veteran who has been making hip hop since 2000. He was featured on Drake's first mixtape, "Room for Improvement," early in his career. However, the two rap artists went in vastly different directions following the collaboration.
Nicknamed "Sweet Petey," F is a poetic lyricist who can spark emotions in the pit of your stomach with the combination of his euphoric instrumentals and captivating lyrics. His scratchy voice conveys the pain in his words, and his distinct rhymes and clever comparisons keep his bars taut.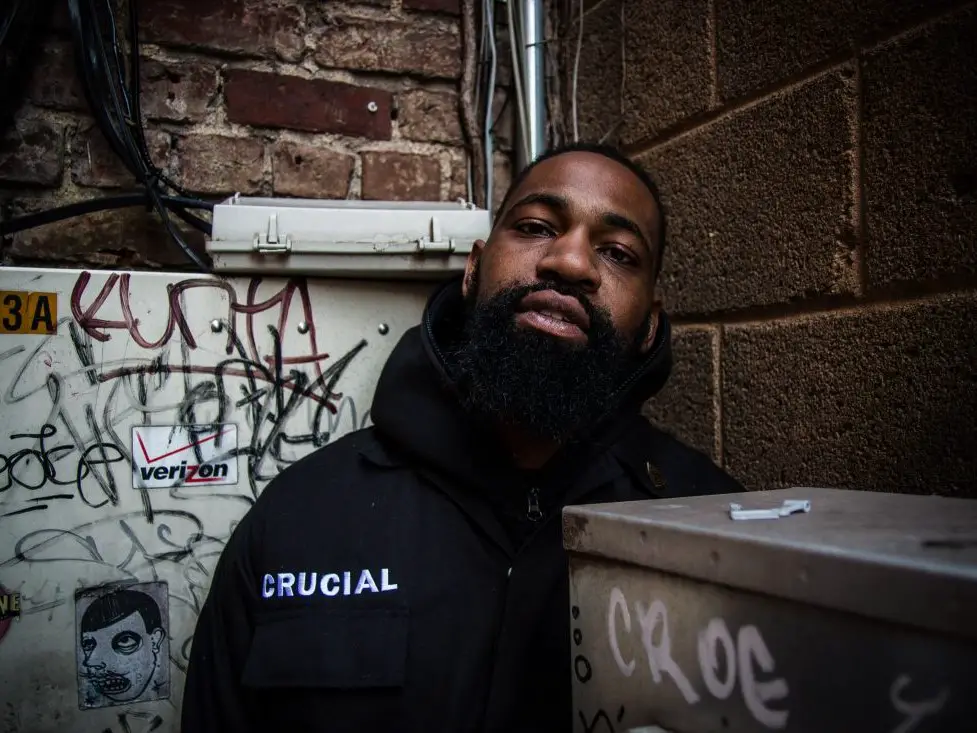 A later track on "Stuck," called "I Got Up," is an excellent example of Nickelus F's lyrical prowess and the soulfulness of his voice in the lines:
"I was down, now you see the sunrise, yea I'm the Don (cue the epic beat switch-up)
Nowadays won't nothing stop me, I get gone
You could pull a chopper on me, I'll swat it like King Kong
Might curse, but it's praise and worship when I sing songs
Went to grab a rose and my thumb landed on thorns
My initial step's the biggest like the pawns first move
You wanna cast the first stone, but we all broke rules
Sh-t I mean well too, I got dreams like you
I need a hug, I need love I'm tryna be fly too."
You can really feel the passion he has for his craft in "Stuck," which is easily better than anything on, say, "Scorpion." Maybe, just maybe, with this effort, F can catch up to Champagne Papi before the end of their careers. Plus, if you enjoy this album, I highly suggest playing "Triflin'," his previous solo project.
Favorite Track: "Trill Burr," "I Got Up" or "Horace Hardbody the Statue"
5. "Pieces of a Man" by Mick Jenkins
Mick Jenkins is potentially the best rap-philosopher in modern hip hop. His previous album, "The Healing Component," stuck out as an emphatic feat of experimental instrumentation and song writing. In the prolific number of social, philosophical and moral issues they touch on, "Drowning (feat. Badbadnotgood)," "Daniel's Bloom" and "Fall Through" showcase the work ethic Jenkins brings to each track. And while the musician has no trouble carrying the weight of an hour-long project, I also enjoyed the brief 20-minute SoundCloud project, "or more; the anxious," he dropped earlier in 2018.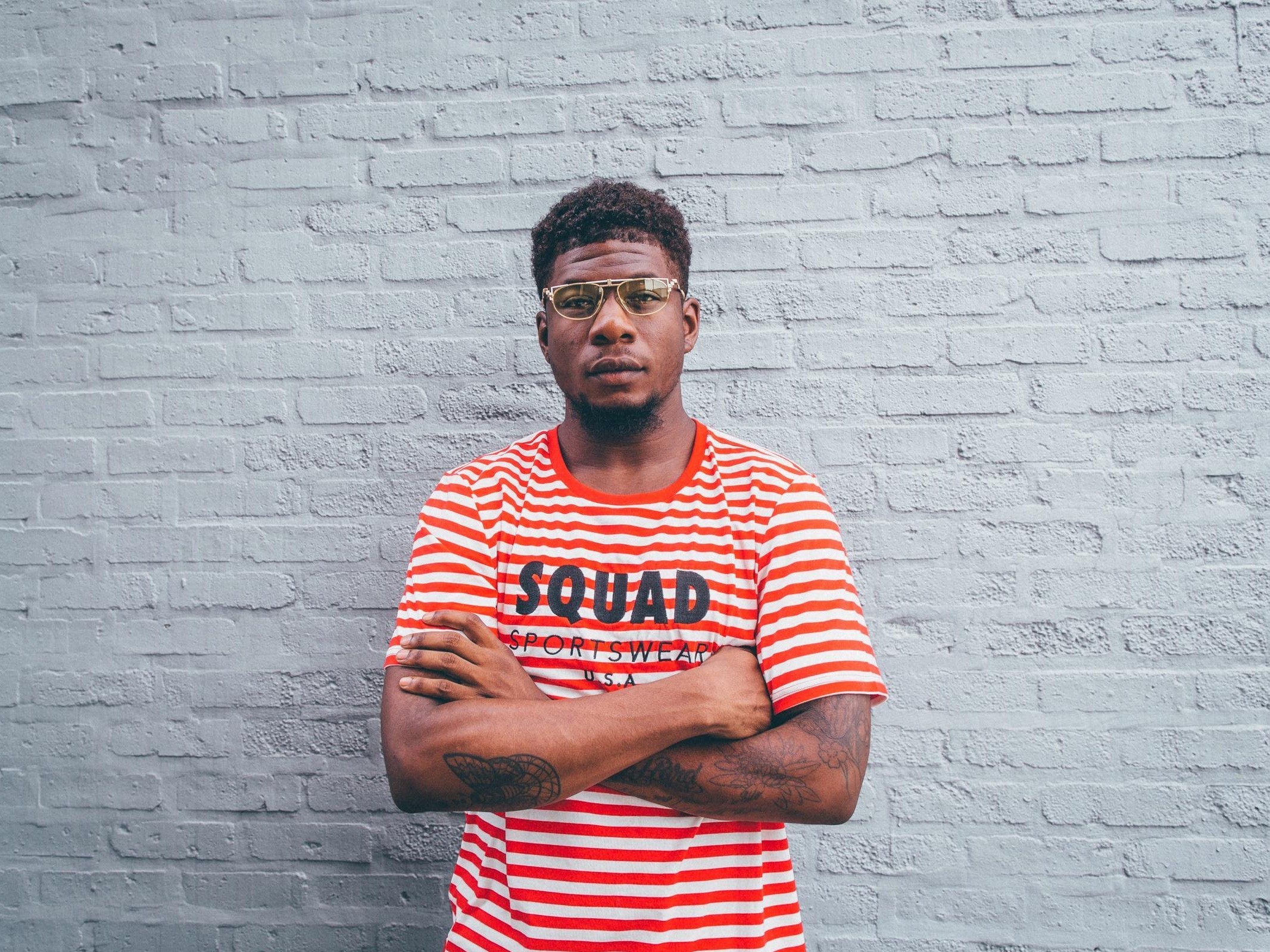 With its dense, sophisticated verses split up by swaying hooks, "Pieces of a Man" shows that Jenkins has not lost a step. The twinkling instrumental of "Gwendolynn's Apprehension" complements Jenkins' "cool ass" voice, and the flow that also floods the rest of the track list leaves very little empty space.
The album is engaging, with innovative lines and well-blended instruments. "Stress Fracture (feat. Mikahl Anthony)," "Gwendolynn's Apprehension" and "Barcelona" start the track list off strong, and Jenkins only turns up the heat in the latter part of the project, with the juxtaposed tracks "Plain Clothes" and "Pull Up." Any hip-hop fan that misses the lyricism of previous generations would love "Padded Locks (feat. Ghostface Killah)," which features Ghostface and some stunning wordplay from Jenkins.
Favorite Track: "Pull Up"