K-pop group BTS will be making their official comeback on Friday, May 18, with the release of their "Love Yourself: Tear" album. To give fans a glimpse of the album's concept, BTS unveiled a "comeback trailer" for one of the album's songs, titled "Singularity."
The track is unlike any BTS has released before, since it has a smoother R&B sound, contrasting the group's more pop and hip-hop-influenced music. Also, rather than having several members on the track, "Singularity" only features a single BTS member named V, whose real name is Kim Taehyung.
V is one of the K-pop act's four vocalists, a group that also includes Jungkook, Jin and Jimin. Unlike the others, however, V's vocal register goes much deeper, making his low range suitable for a jazzy track such as "Singularity." The track's slow melody and dark lyrics create a hauntingly beautiful atmosphere that emphasize V's soulful and rich tone of voice.
The overall feeling of the song is mysterious, but its lyrics are more complex, as its meaning is very much open to interpretation. The fact that the track is in Korean only makes the song's meaning more challenging, since some of its lyrics may be inaccurate due to changes in translation.
Language barriers haven't prevented BTS fans from trying to decipher the track's message; in fact, it has only encouraged them to try harder. Some of the themes that fans have collectively concluded that the song addresses are desire, pain, deception, sacrifice and loneliness.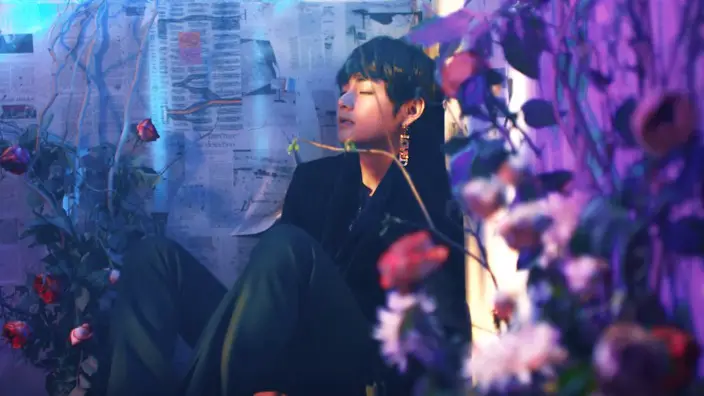 Some of the lyrics that allude to these themes are "I buried my voice" and "Have I lost myself, or have I gained you?" These lyrics refer to how you can become so in love with someone that you can start to lose yourself in the process.
The problem is that the other person may not reciprocate those same feelings, causing them to feel betrayed over this display of "fake love," an allusion to the group's upcoming single of the same name.
The song's accompanying music video strengthens this fan theory, as many of the visuals include illusions. The opening scene of the "Singularity" music video shows V dancing sensually with a faceless coat hanger of a partner. The partner extends its hand towards V's face, but in actuality, that hand belongs to V himself, which could reference themes of loneliness and desire.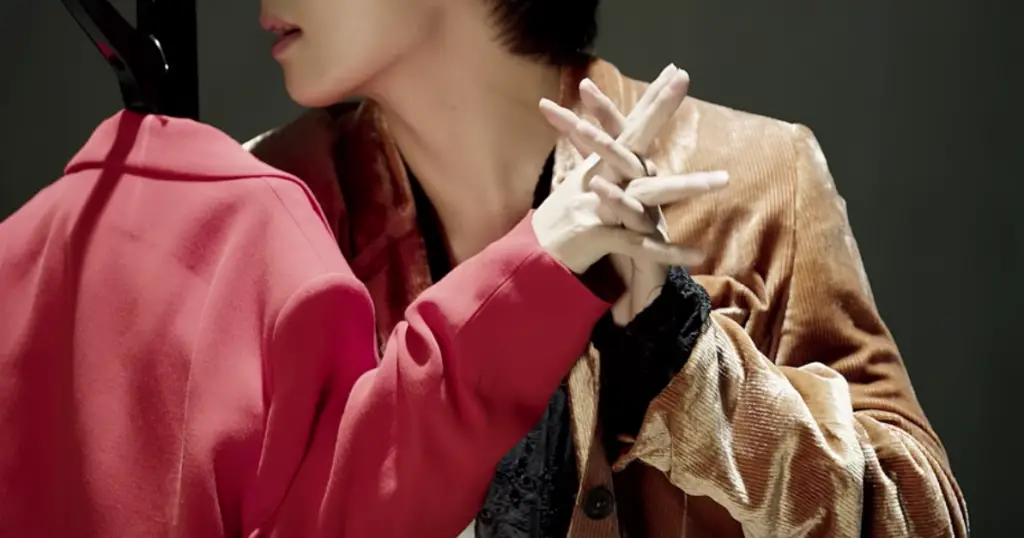 Floating white phantom masks, reminiscent of those used in masquerade balls, are yet another illusion in the video. The very definition of "masquerade," "a false show or pretense," reflect the song's theme of feeling betrayed or deceived. In the beginning of the video, the white masks surround V, possibly referencing the fakeness all around him.
Toward the end, V dons a mask himself, showing how he may have become lost in this dishonesty himself.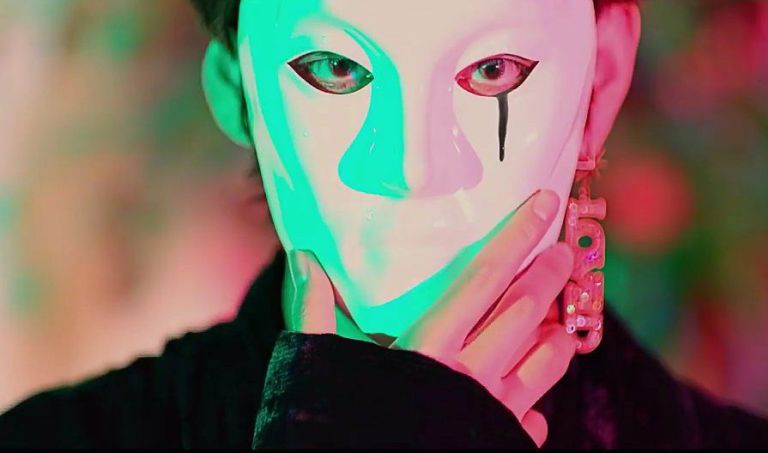 While some fans have connected these visual images with themes of deception and loneliness, others have interpreted the imagery very differently. Some fans believe the scene where V dances with himself could relate to the theme of narcissism, instead.
Fans came to this conclusion based on the song's repeated use of "lakes" in its lyrics, which could be referencing the Greek myth of Narcissus, who fell in love with his own reflection.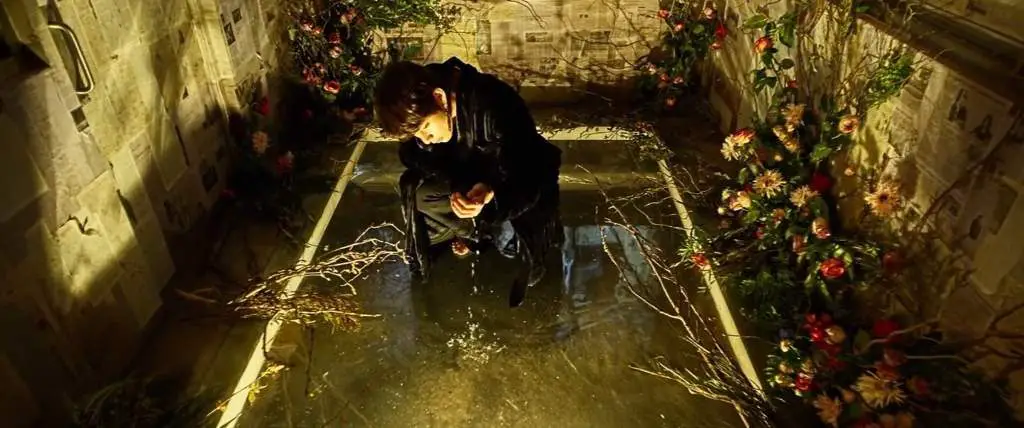 The theme of desire plays here once again, but differently. Instead of coveting another person, the protagonist desires himself. In the myth of Narcissus, the character feels lonely because he could never physically have the object of desire: himself. Due to this fact, he eventually commits suicide because his love could never be met in return.
Although fans have only heard the one song from BTS's upcoming album, they have already seen how different this project will be from their last. The group's previous album, "Love Yourself: Her," included more positive, optimistic themes of love and success. To match the album's lighter tone, the group released the song "Serendipity" for their comeback trailer.
The song's title in itself contrasts that of "Singularity," since "Serendipity" has to do with finding something positive where one wasn't looking. "Singularity," on the other hand, sends the opposite message since it addresses feeling alone after realizing that the discovery wasn't positive at all, but rather a false display.
Additionally, the visuals for "Serendipity" also contrast with those of "Singularity" with the use of bright colors, such as yellow and baby blue, rather than black and red. The former hints at its corresponding album's more innocent feel, while the latter hints at something more sinister.
For those unfamiliar with BTS, the analysis of the group's lyrics and music videos may seem like reading too much into them. However, since the group's debut, BTS has been carefully creating a narrative with their music releases.
As they have become more experienced in the songwriting process, the BTS members have made their music more complex. Instead of outright addressing certain topics, the guys have used different symbols and references to folktales to express different messages.
These ideas become even more complicated when looking at the group's imagery in their music videos, which include many hidden messages, as well as the use of different personas.
The members take on different characters not only in their music videos, but also in their live performances and photoshoots. Fans pay close attention to their hair colors, fashion and other visual choices on stage because they may give more insight into this extensive narrative.
The fact that BTS takes their music so seriously sets them apart from many other artists, both within the K-pop genre and outside of it.
BTS's new album, "Love Yourself: Tear," will release this Friday, May 18. The album will include "Singularity," as well as the group's new single, "Fake Love," which they will perform for the first time at the 2018 Billboard Music Awards this Sunday.