Ever since she was a little girl, music has been a part of Sasha Bartol's life. She grew up playing the piano, acting in musicals, inhaling all of the knowledge that she could about the arts.
Now a senior at the University of Southern California, Bartol has found her passion by combining the two things she loves most, theatre and music. Through dedication, perseverance and hard work, Bartol is making her musical dreams come true one step at a time.
Eliana DuBosar: To begin, what's your major and where do you study?
Sasha Bartol: My major is music composition and I go to the University of Southern California. I also have a minor in musical theatre.
ED: That's not a major you hear of every day. What is it that drew you to music composition?
SB: I grew up playing piano. I've been playing piano since I was three years old, mostly classical music. My teacher, Valerica Maican, when I was 13, told me that I always improv'd and asked me how I felt about writing music. At first, I thought no. I'd forgotten that someone had to actually write the music that I had been playing for all these years. So, I started writing classical music when I was in eighth grade and I loved it.
Creating something brand new out of fresh air was so exciting to me. Then with musical theatre, growing up I always performed in musicals, so I would have tap dance class one day and piano the next day, and it hit me that someone had to write the musicals that I was performing in. So, I combined the two things that I loved most and that's what I do now.
ED: You mentioned both classical music and musical theatre, so do you think that in the future you'd want to go down the musical theatre path?
SB: Right now, almost everything I'm doing is musical theatre. For my senior project, I'm staging a reading of my musical as my senior recital, which I wrote over the last three years. When I graduate, I want to go to New York and work on musicals in the city, and then hopefully have some of my own musicals on Broadway, which is a dream that is very far down the line.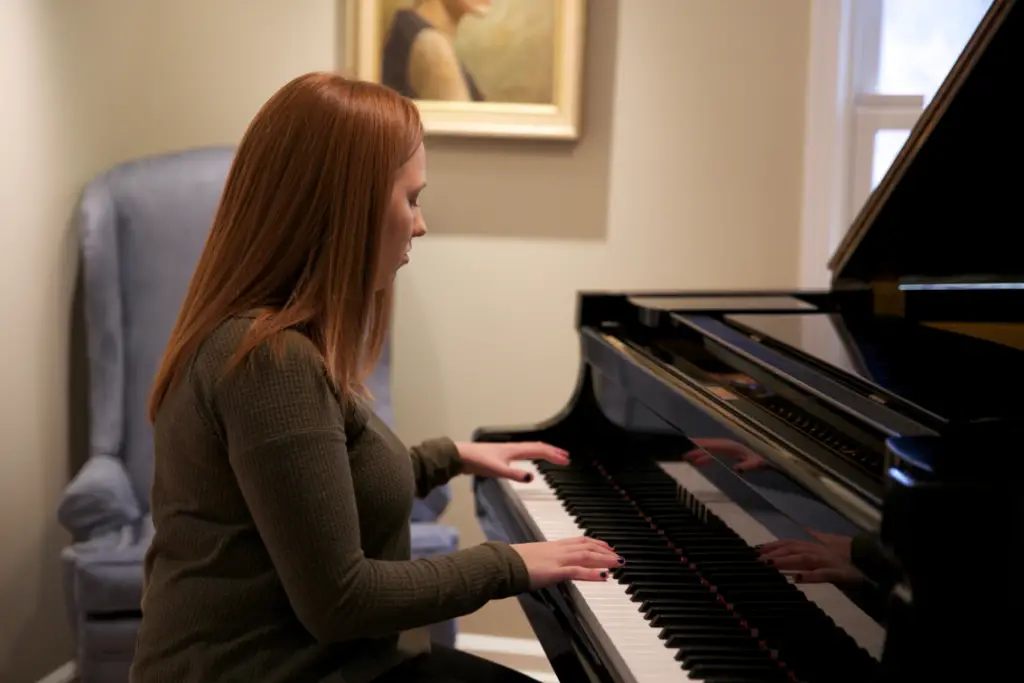 ED: What is your musical about?
SB: It's about teen suicide. Actually, it's inspired by my hometown. Where I'm from, the DC suburbs, I'm not sure that "epidemic: is the right word, but every two months when I was in high school we'd hear about a suicide or an attempt. People would talk about it for a day and then disappear like it never happened, and the pattern just kept unfolding.
My friend, Jeffrey, and I decided this just wasn't okay. We wanted to tell a story in the best way we knew how, which was through musical theatre, because I always think that with a musical, singing gives heightened emotion to things, and the audience really understands in ways that other methods of storytelling don't communicate.
So, we decided to write a musical, and we've been working on that for the past three and a half years. And it's cool when our musical was performed last weekend, our work was finally realized. Hopefully that's just the beginning, but it was the first time having actors perform it, and having your work come to life is really exciting.
ED: That's incredible and something that I appreciate. As someone who grew up watching musicals, I always love the ones that bring to light important issues rather than purely being there for entertainment.
SB: I totally agree. Writing a musical takes so much effort, so for me, I wanted to devote that time and effort to something that is important, meaningful and helps people. So, that's my musical. It's called "Something Ever After."
ED: Were there any musicals or composers in particular that influenced you?
SB: I have a lot of composers that I really love, such as Stephen Sondheim who wrote "Company" and "Into the Woods" among many other famous musicals. He's a composer who was also classically trained, which you can see in his work. I was classically trained but I write musical theatre, so I don't always write your typical musical theatre song.
My musical is a mixture of songs influenced by pop, musical theatre and classical music, which are all the genres I listen to. I also like Pasek and Paul, who worked on "La La Land" and wrote "Dear Evan Hansen." Jason Robert Brown is another great composer that I love. Then on the classical end, I really love Debussy and Stravinsky.
ED: You told me earlier that you interned in New York this summer. Where exactly did you intern?
SB: This summer I did two things: I interned part time at Samuel French, the world's oldest theatrical licensing company, and I also worked part time as a music assistant on a bunch of Off Broadway developing musicals.
ED: What was that experience like?
SB: Working at Samuel French was really cool because, as a music intern, I edited scores that they published for regional theaters and for high schools around the country, and it was crazy to see the amount of power I had when it came to editing the scores that would be sent out to schools the next week, and they trusted that I knew what I was doing. The scores could be sent to a school somewhere in the country and if there was something wrong, it was my fault.
My bosses were great and it was my first time working in an office setting. With what I do there aren't a lot of office jobs, and I'm not sure how I feel about a nine-to-five every day, but I enjoyed the experience this summer. It was cool living in town and being able to walk to work from where I lived in the East Village each day. It was just a great experience.
Then with the Off Broadway shows, that was a crazy schedule, because I would work part time three days a week and then I would rehearse four days a week, so for six weeks I had work and rehearsals seven days a week. With the Off Broadway work, I would play piano and work in our rehearsal studio in Midtown, where "Hamilton" would be practicing in one place and "Kinky Boots" in another. I was next to all of these incredible actors, and I got to work with Broadway actors, which gave me a little taste of the real world that I want to be a part of.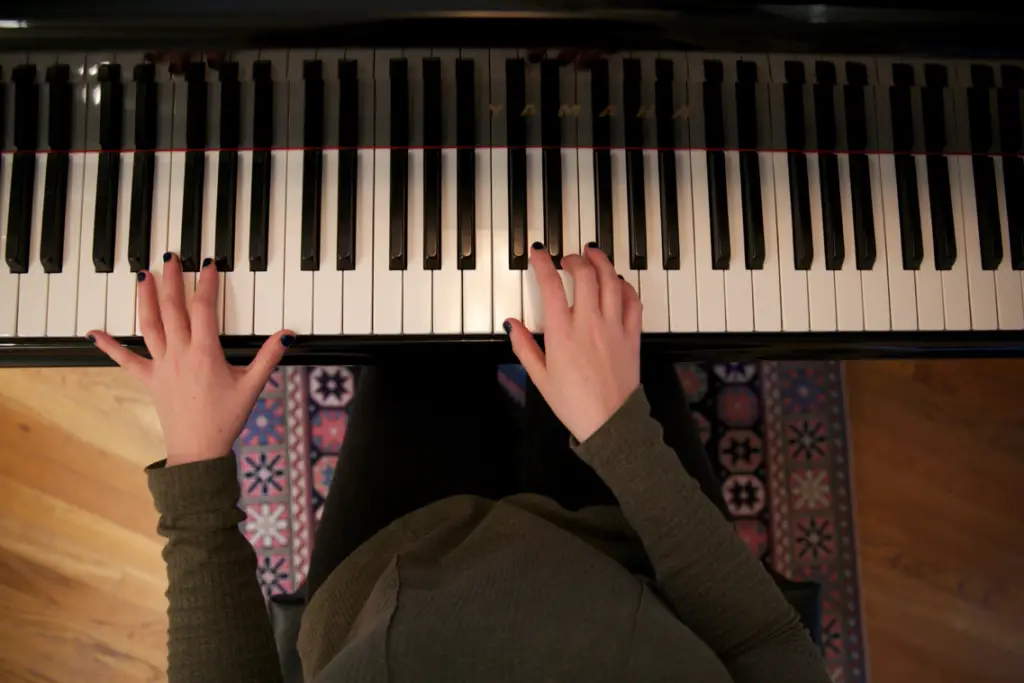 ED: I know it may be hard to choose just one, but what do you think your favorite part of your summer was?
SB: I was lucky enough to sit in the "Hello Dolly" orchestra pit for a night. I emailed the associate conductor and told him that I was a student who was interested in learning about that line of work and he invited me to come sit in. Most people don't know this but if you're a musician or director looking to learn, some Broadway pits will let you come observe them for the night.
I had already seen the show, so it was cool being able to sit down there and watch "Hello Dolly" from the pit, and watch the conductor and the band, which is so cool because this is what I want to do, I'd love to play in pits on Broadway. That's the ideal dream, so being a part of it for even a night was incredible. It was one of my last nights in New York so it was a perfect way to end my summer. Seeing the show the second time around, it sounded so glorious being inside the belly of the beast.
ED: Your experiences sort of solidified that this is what you want to do with your life?
SB: Definitely. It was the simple things like going into my coffee shop and having them know my order, and just creating a life for myself in the city. Everything is happening in New York. There's so much to do and so many options there. I could work on Broadway but I could also work on regional theatre or try piano for auditions.
I've been told there's a lack of pianists and music directors in New York. It's terrifying what I do; you can't actually apply for a job, you have to be asked to do it, so I can't just apply then move there. I have to go to New York and find jobs, which is an investment monetarily, but that's how it works.
ED: With a business that's hard to break into, how do you stay upbeat and optimistic about chasing your dreams?
SB: Being there this summer, I was able to build a network. I reached out to a lot of people and told them that I wanted to learn about what they do, so we went out for coffee. The thing I really love about the structure and community is that it's very supportive, especially of young composers and students looking to learn so they can pass their knowledge on.
I got to learn a lot and make plenty of connections, so now I have a bunch of people I can reach out to when I go back and start looking for jobs. Making connections is the most important part, which I think I've been doing somewhat successfully, but it'll be easier once I'm back in New York. This summer was really helpful in setting up a base for me.
ED: Is moving out to New York your plan for right after graduation?
SB: Yeah. I'll be home for about two weeks for my sister's high school graduation, take a breath for a minute, and then move directly over there.