Rap, as a genre, is constantly evolving. Since its birth in the '70s, it has developed into different subgenres and morphed into multiple art forms. In its beginning, MCs often used rap to talk about issues like injustice and police brutality, and it used to be rare to hear anyone but a black man rapping.
Today, the genre has transformed. Men and women of all races are part of the rap game. The lyrics are more often than not about money, drugs and fame — but can also branch out to talk about ranging sexuality and other controversial topics. Social media now plays a major role, with fans constantly discussing rappers' feuds and battles.
Almost every popular rap artist has a unique impact on the music's metamorphosis. But a few stick out — to me, at least — for having done a lot for the genre in terms of its diversity.
1. Lil Uzi Vert
Once referred to as the "ringleader of fun-house rap," Lil Uzi created an entirely new sound for rap and attracted plenty of devoted followers. His music mixes pop sounds with hip hop, smooth singing with harsh rapping. There's almost an electronic, rock-sounding acoustic to his style of music, and he's managed to fuse these unique melodies with catchy bars.
Lil Uzi's presence in itself is unique. He often portrays a carefree attitude, jumping into crowds, wearing offbeat fashion choices and posting videos of him dancing to his own songs. He even unashamedly wore women's clothing and addressed it with no trace of embarrassment. He's sassy, slightly flamboyant and totally unbothered.
With all this new-age style brought to the rap game, he didn't have any trouble getting acclimated. His biggest hit, "XO Tour Llif3," went from being a mere SoundCloud hit to topping charts across the country. His album "Luv Is Rage 2" landed at No. 1 on the Billboard 200 chart, and his new major fan base is impatiently awaiting his next one.
2. Tyler, the Creator
Though he's been involved in the rap game for almost 10 years, Tyler, the Creator was still relatively niche musician until his recent album's success. Originally, he was known in association with the rap group he founded, Odd Future. Since then, his music has ranged from angry-sounding aggressive rap to soothing R&B-rap hybrids.
He's extremely quirky and not something that a rap fan in the '90s might have expected a rapper to look like, dressing in lots of eccentric patterns and neon colors. He even talks about his sexuality in an unusual way: On "I Ain't Got Time," he mentions he's "been kissing white boys since 2004."
Although jarring, this wasn't the first time Tyler mentioned something regarding queerness. In 2015 he tweeted, "I TRIED TO COME OUT THE DAMN CLOSET LIKE FOUR DAYS AGO AND NO ONE CARED." Neither instance was fully cleared up during interviews, and he's never officially come out as gay or bisexual. But to even speak about queerness in such a casual way in a rap song would have been pretty much unheard of 15 years ago.
3. Cardi B
This next artist needs no introduction. Cardi B's fame exploded at a rate that's almost unbelievable — and as a female rap artist, it's even more impressive. Outside of Nicki Minaj in the 2000s and Lauryn Hill in the '90s, there haven't been nearly enough chart-topping female rap artists in the male-dominated industry.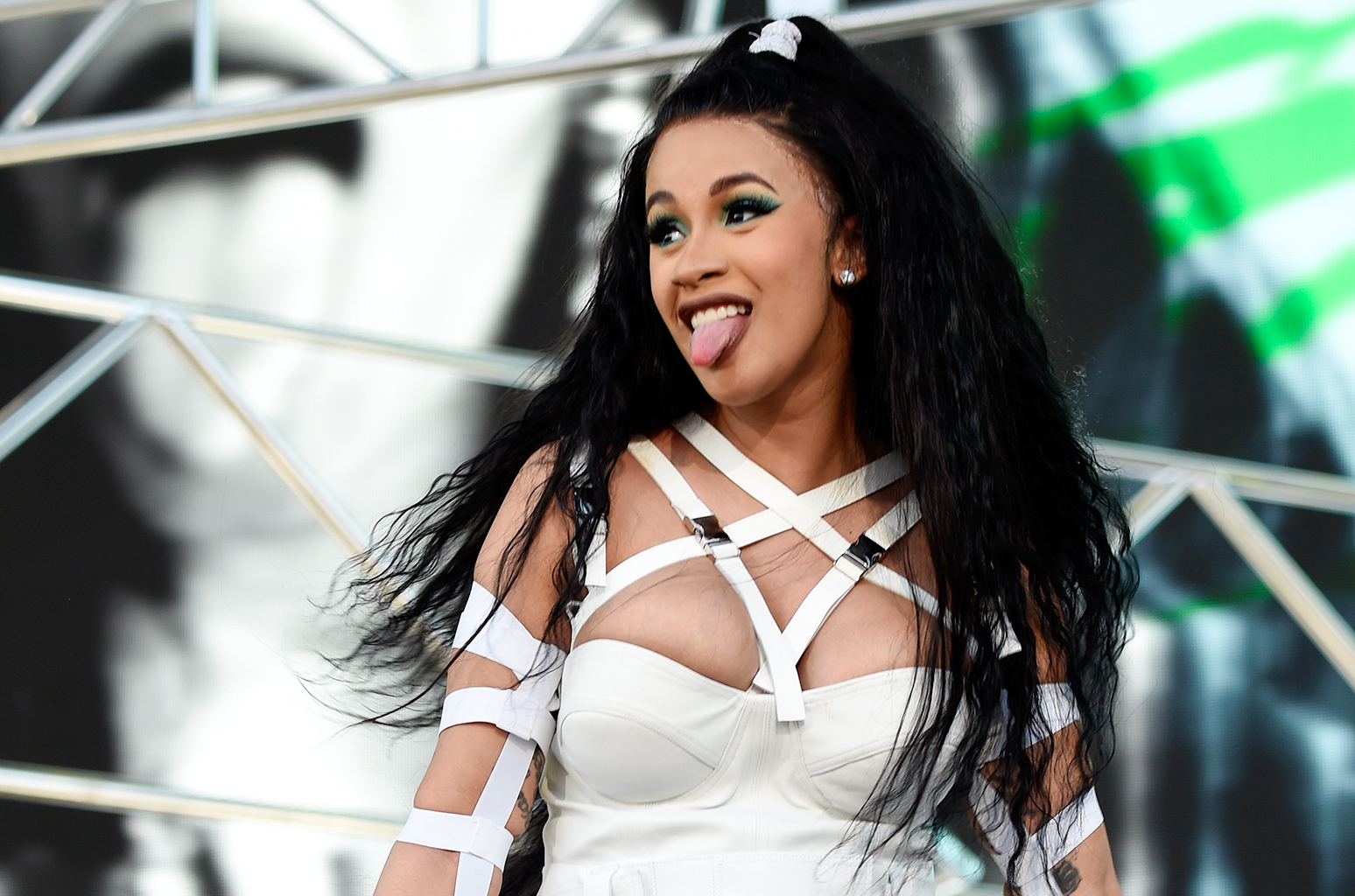 But Cardi is working to change that. Since her breakthrough hit, "Bodak Yellow," Cardi has been breaking records and topping charts. She acknowledges the sexism that exists in the industry and purposely speaks out about being a feminist.
Besides doing so much for women in the rap industry, Cardi has incredible talent. Every song she releases is an invigorating hit and does incredibly well with her fans. Her personality is just as exciting, being extremely outspoken about taboo topics and even creating her own catchphrases — OKURRRR!
4. Future
Known for being one of the names that carved out the "mumble rap" subgenre, Future paved the way for many of the artists that define the rap music of today. "Mumble rap" is best described as a microgenre in which artists' lyrics are usually inaudible, but often refer to the same things — sex, drugs and ego. Mumble rap songs also usually include heavy autotune, distorted bass and ad libs throughout.
Future was one of the first few artists to populate this subgenre and welcome it into the mainstream rap scene. He collaborated with artists like Drake and The Weeknd to fuse diverse sounds and create infectiously popular hits. He inspired artists like Lil Yachty and Rich the Kid to create similar sounds and break through as popular artists themselves, giving the genre in general an entirely new tone.
5. Childish Gambino
Very few people in any industry are as talented as Donald Glover (or, as the music industry knows him, Childish Gambino). Apart from his great success as a rap/R&B artist, Childish Gambino is an extremely talented writer, actor, comedian, producer and dancer. It's unusual for a renaissance man to occupy such a prominent place in the rap game, but Gambino has been releasing hits since 2011.
His musical style has dramatically evolved from up-beat aggressive rap in "Because The Internet" to cheerful pop hits in "Kauai" to groovy, electronic R&B in "Awaken My Love!" Then he basically broke the internet when he cleverly and artistically addressed controversial national issues in "This is America." This man really can do anything, and do it in a way completely unmatched by his peers. He's bringing rap artists to platforms they might never have imagined they'd be.