Four years have passed since Nicki Minaj's last album release. Like a true queen's loyal servants, her fans patiently waited in anticipation and trusted her new project would slay their lives as promised.
Despite speculations that "Queen" wouldn't be delivered until Aug. 17, Minaj's fourth studio album was released a week early. Does "Queen" represent some of Minaj's best work, or is the album an underwhelming disappointment that has tilted her crown?
What's the Verdict?
Much like her Young Money brother, Drake, Minaj opted for a lengthy track list on "Queen." The 19 songs dedicate an hour and six minutes to the Barbie's return, a seemingly delicious treat for diehard fans who have clung to the rapper's features for new content during her hiatus. Except for variations in production, some of the songs are repetitive and easily forgettable.
Minaj could've made more of a statement with a condensed album that showcased her lyricism, especially considering 2018's hip-hop climate. Many of this year's major releases were under 15 songs. Cardi B's "Invasion of Privacy" included 13 songs, J. Cole's "KOD" had 12 and Beyonce and Jay-Z just missed double digits with only nine songs on "Everything Is Love." However, Kanye West made the most daring move — as he often does — by nearly cutting the traditional album length in half for the five albums he produced and released under G.O.O.D Music in June. Each of the projects were 7 songs, aiming to create a "skip-free experience."
Nonetheless, "Queen" is sprinkled with a few memorable gems.
"Ganja Burn"
"Ganja Burn" opens the album with hypnotic Caribbean vibes and a dancehall riddim that passes the blunt to listeners between verses.
In the first verse, Minaj threatens any enemies that have tried to destroy her, reminding them revenge doesn't discriminate and she "could wage war or come in peace like Ghandi." All brewing vendettas aside, Minaj proceeds to elaborate on the spiritual journey that restored her powers. "I done fasted and prayed, had to cleanse my body / Abstaining from sex, had to zen my body / Gotta be king status to give men my body," she raps in the second verse.
Beneath the lyrics, Minaj delivers a potent message for women: balance is key. You can stand up for yourself, never hesitating to check someone or put them in their place and continue to seek inner peace. You can proudly tout your sex appeal, but still understand self-worth and treat your body as a temple. In other words, curse then meditate. Own your sexy, but don't be afraid to reject 2 a.m. eggplant emoji invitations.
Filled with Minaj's sultry singing voice, the song's chorus is a crucial element. An echoing "ganga burn" envelops listeners in an imaginary cocoon of smoke, warm sand and burnt orange sunsets, each repetition increasing in pitch.
Minaj uses the end of "Ganja Burns" to reiterate she can't be duplicated (even though her wigs can) because her skill and unwavering passion will always separate her from the competition. "Unlike a lot of these hoes whether wack or lit / At least I can say I wrote every rap I spit / Put my blood, sweat and tears in perfecting my craft."
"Majesty"
"Roman's Revenge" on Minaj's debut album, "Pink Friday," wasn't the last of her collaborations with Eminem. "Majesty" is the return of the iconic duo and by far, one of "Queen"'s best songs.
The British singer Labrinth sings the chorus over piano chords followed by a catchy "boom-shang-a-lang-a-lang." In the first few verses, Minaj raps about her business endeavors, such as real estate investments and deals with MAC and Mercedes-Benz.
Enter Eminem! Though I've never listened to much of his work, the rapper undoubtedly takes control of the beat and song. He delivers an electric flow that eventually leads to the fast-paced, multifaceted bar for bar punches he's known for, questioning whether he's "the last of a dying breed."
Mic in one hand, stethoscope in the other, Eminem provides an eloquent diagnosis: "That's why rap needs a doctor / Our genre's lymph nodes are swollen up / It's time to check it for strep or some tonsillitis / 'Cause like what they swab you with when your throat hurts / That's why Tribe is so vital: we need Q-tip for the culture." Did you catch that?
"Barbie Dreams"
In addition to "Chun-Li," "Barbie Dreams" is classic hip-hop, the "boom BAP" resuscitating the culture and the track guaranteed to transform your head into a rocking chair as you recite the song word from word.
On "Barbie Dreams," Minaj pays homage to The Notorious B.I.G., also known as Biggie, creating her version of his 1994 song, "Just Playing (Dreams)." While Biggie rapped about his sexual fantasies with popular female R&B singers, Minaj destroys the leading figures of the male-dominated hip-hop industry — all in good fun, of course. Most of the victims are friends or collaborators, but her lyrics are witty jabs based on public perceptions and potentially sensitive topics.
For example, Minaj raps, "Drake worth a hundred milli, he always buyin' me shit / But I don't know if the pussy wet or if he cryin' and shit." Ouch Drizzy! Leave your emotions at the door if you're ever invited to Nicki's bedroom. Toward the end of the second verse, Eminem is the next target: "Em, cop the Barbie Dreamhouse, then you can play the part / I-I ain't tryna bust it open in the trailer park." So, mobile homes are out huh? Seems like the ride would be more fun on wheels.
"Come See About Me"
Minaj chooses to put the boss on the backburner, shed the bravado and allow her vulnerability to emerge in "Come See About Me."
Her sentimental vocals float over a simple piano-based beat, suggesting the lyrics were influenced by open and honest reflection about struggling to maintain her personal life and career. Minaj asks an unknown subject to see what she has "been up to" after their failed relationship.
The 35-year-old rapper puts her pride aside, admitting she and the former flame shared genuine love, and she's trying to figure out where they went wrong. She states, "Want you to see how much I changed up / Ooh, I just hope I'm not too late / I know you're hesitant about it, but / I got a lot I wanna say to you / Hate that I could never measure up / Hate that I could never be the one you needed / 'Cause now, I'm the one who needs you."
This beautiful ballad is a sure hit to the feels.
"Coco Chanel"
 As the second to last song on "Queen," "Coco Chanel" is the perfect finishing touch. Minaj spits alongside her idol and fellow Trinidadian-American New Yorker, Foxy Brown.
While the lyrics' substance is questionable, "Coco Chanel" hooks listeners through a Caribbean influence and dancehall riddim similar to the first track, "Ganja Burns." Minaj also spices up the chorus with a few punchy lines in Spanish: "Yo, llevame a la coco, yeah a la a coco / Ellos quieren coco, y yo tampoco / Never trust a broke hoe, don't fuck with po-po." The conjugated verbs almost make you forget she's rapping about cocaine — clever.
Brown, on the other hand, brings gritty patois to her verse. "Gimme some bloodclaat gunshots," she raps in the first line to boldly signify her arrival. The syllables are sharp enough to cut through your speakers and carve the edge the track needed.
Is There More?
Minaj rarely struggles to secure a chart-topping song, but I often find myself wanting more from her.
Male hip-hop artists often exceed their female counterparts, offering a wider range of content. Whether they choose to be socially conscious, follow the trap music trend or fall somewhere between rap and R&B, they aren't forced to be pigeonholed. Sometimes, it seems that because there are few female rappers, artists such as Minaj must adhere to the brand they began their career with to remain relevant.
So far, her formula hasn't failed her, but as a once ardent fan, I'd like to see her uncover a deeper layer in her next project. Rapping about materialism, "low IQ hoes," accomplishments and sexual prowess as she does in some of 'Queen's' other tracks, such as "Hard White" and "LLC," is starting to get old. Can Minaj provide any political or social commentary? Can she incorporate her wordplay, maniacal laughter or multiple personalities into storytelling? What would a transparent view of her personal experiences offer for listeners?
More importantly, I want Minaj to delve into the obstacles she faces as a Black woman in hip-hop. Instead of spewing ambiguities decorated in arrogance, she should reveal the industry's systematic evils. Billboard recently reported Travis Scott's "Astroworld" debuted at No. 1, selling 205,000 equivalent units. "Queen" came in at No. 2 with 185,000 units. In a series of tweets, Minaj expressed her anger and suggested Billboard change their rules because Scott's sales included "season pass" bundles for his upcoming tour, which didn't require album redemption.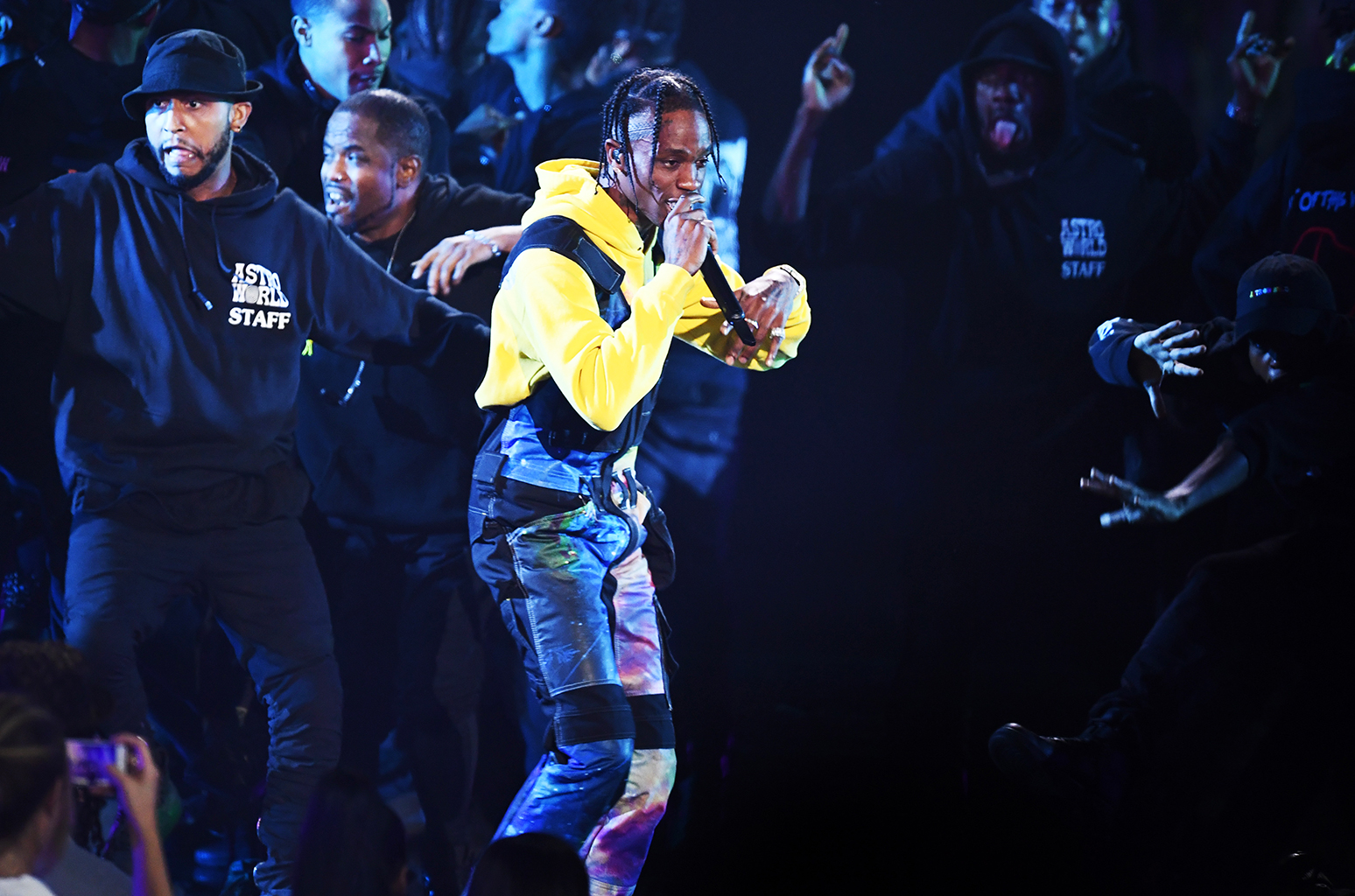 She also claimed Spotify sabotaged her promotion campaign in an attempt to teach her a lesson because she played "Queen" 10 minutes early on her radio show. Minaj's label didn't defend her out of fear Spotify would extend the same treatment to Ariana Grande. Furthermore, the rapper revealed she fought for streaming services to count toward Billboard numbers.
Although some might argue Minaj's response is an unnecessary tirade, the reality is her voice matters. She's not just being salty, she's serving truth with extra seasoning. However, this raw anger needs to be transferred from Twitter to her tracks, especially for the next generation of female MCs seeking guidance.
Queen Radio
Like a true businesswoman, Minaj also leveraged the release of "Queen" to launch her Queen Radio show on Apple Music's Beats 1 station.
The debut episode premiered on Aug. 9 at 10 p.m. and included a star-studded lineup of Minaj's friends, a live Q&A session and special giveaways for fans. Various artists, including Frank Ocean, The Weeknd, Drake and DJ Khaled will be getting their own show on Apple Music as well.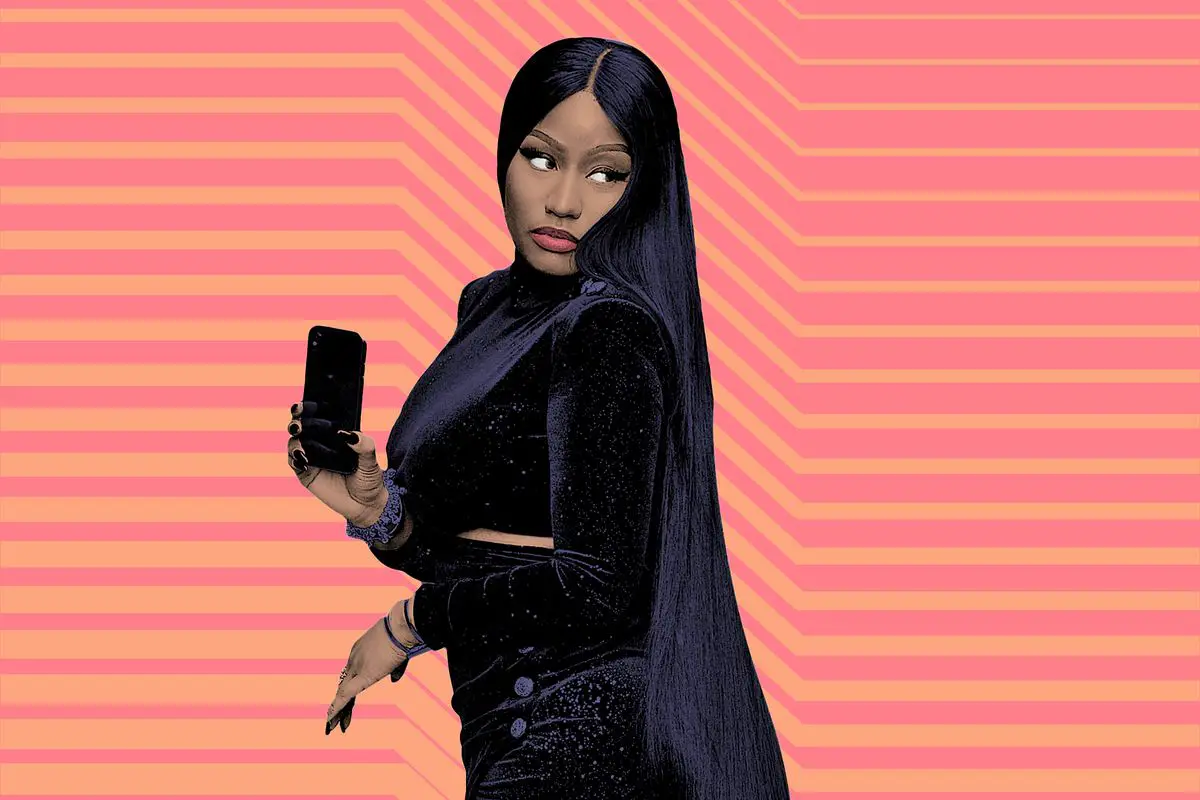 It's safe to say "Queen" is just the beginning for Minaj, and she will be making money moves (oops, too soon Cardi?) for the rest of 2018.