Donald Glover's new FX show "Atlanta" opens with a gunshot in front of a liquor store, a scene that has become all too common in the Atlanta community. As the camera floats above the tableau, it reveals the larger landscape of Atlanta, one that has become synonymous with gun violence, drugs and crippling poverty.
That's the image of Atlanta the media has always focused on, omitting its reputation as a cultural and creative hub. People have been taking pieces of Atlanta's culture for years without giving proper credit, but in recent years, those same Atlanta tastemakers have decided to emerge from the shadows and savor the spotlight.
The current state of hip-hop is entirely due to Atlanta's influence, with Southern pioneers like Future and Young Thug paving the way for rap to go mainstream with their pulse-pounding beats and melodic mumble rap. As music tastes have changed over the years, rap acclimatized to the mainstream palette, firing Future and Young Thug into superstar status. Behind them comes the new generation of Atlanta artists, like Lil Yachty and Father, looking to carry their city's musical footprint into new, weirder directions.
Unlike most of the Southern states, the city itself is one that caters to artists and weirdoes. Though there's violence and drug problems, there's also a sense of inclusivity as if to say: "If one of us can get out of our situation, we all can."
Atlanta is a culturally rich city because of its people and sense of community, and that's exactly what Donald Glover tries to convey in his new show. First impressions of Atlanta are limited to the strip clubs and trap houses that have made the city famous, but Glover chose to focus on the people, telling their stories in a way only a Georgia native could.
In it, he plays "Earn," a college dropout looking to make money to support his family by managing his upcoming rapper cousin "Paper Boi," who's on the verge of blowing up in his hometown. Earn, with little going right for him after mysteriously dropping out of Princeton, sees his cousin as an opportunity to make some money to provide for his young daughter and pay the rent.
The characters are what makes "Atlanta" shine, focusing on the people that make the city the unique place that it is. Each character adds to the diversity of the show, recreating an Atlanta that is authentic and actually speaks on problems that people in the community are facing. Poverty and violence remain at the forefront, but Glover also addresses other prominent issues in the black community over the course of the first two episodes.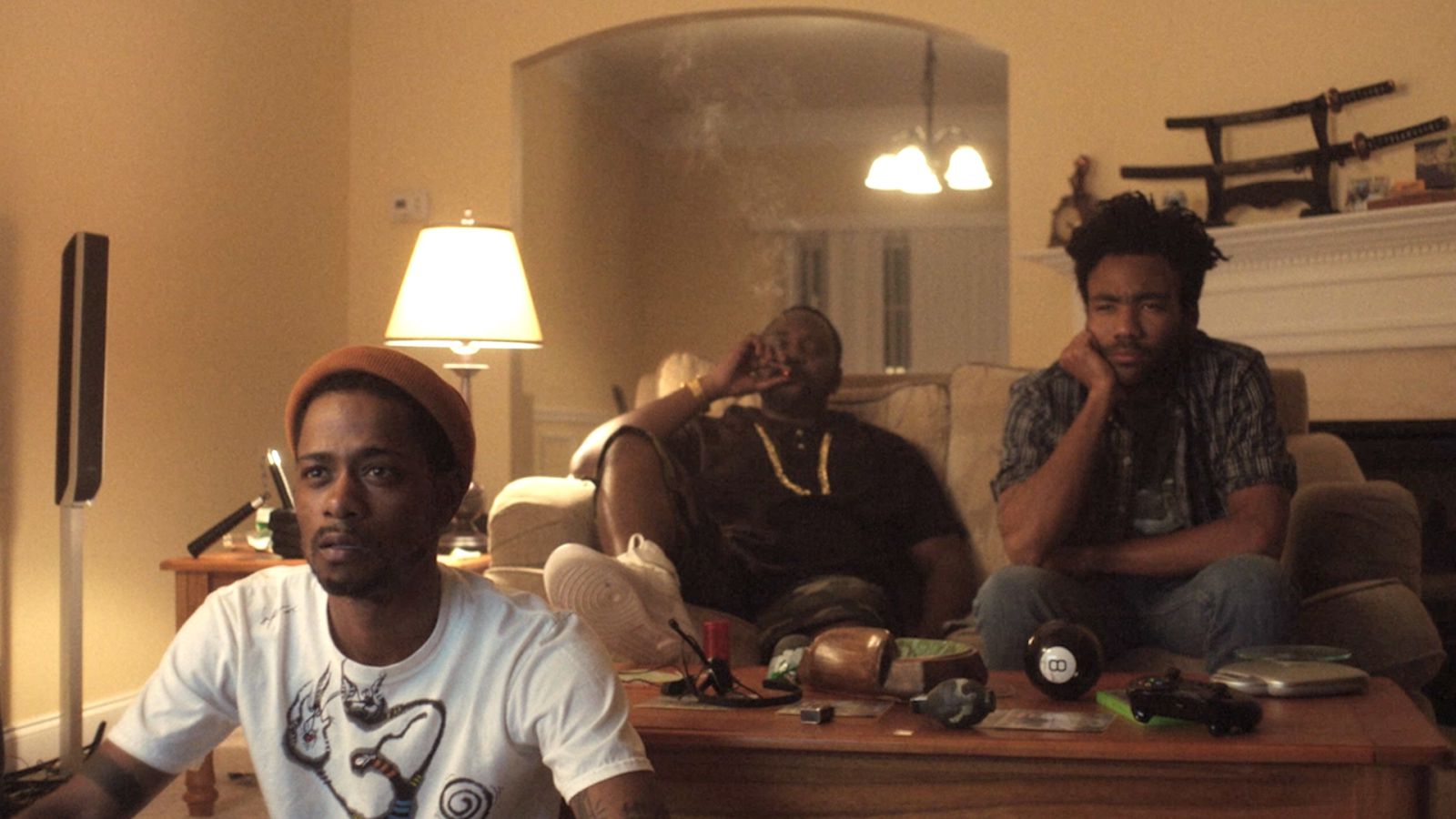 In one particular scene, Earn sits in jail alone, watching and observing all the interesting characters around him when a mentally-ill man sporting a hospital gown begins to act up. Jail regulars inform Earn that this man is here every week and while Earn questions why the man isn't getting help for his mental illness, the man is beaten for spitting at a guard.
Mental illness is a worldwide issue, but one that isn't often discussed, particularly among minorities. As prevalent an issue as it is, struggles with mental illness remain taboo—an attitude that sees those suffering from mental disorders go without help, often resulting in deaths. Earn questioning why the police aren't helping the mentally ill man opens a dialogue on national TV. It explores how we, as a country, are (not) dealing with mental illness, and what happens to sufferers who don't receive the help they desperately need.
Glover's willingness to speak out on an issue that very few have is groundbreaking. It may have been a subtle message, but given the nature of the show so far, we're only seeing the beginning of a production dedicated to representing the black community the right way. The issues in the show are real, free of sensationalism and unapologetic for their unfiltered view of the current state of Atlanta and the music scene that is dominating the hip-hop landscape.
"Atlanta" brings a deeper look into the city that has become a Mecca for hopeful rappers due to the large catalogue of hip-hop legends that call ATL, such like Outkast, Gucci Mane and T.I. The reputations of Atlanta rappers have created a path for young up-and-comers to shine, and that is what Earn's cousin Paper Boi represents. Aspiring rappers have been finding success in ATL for years, developing the southern city into a musical dynasty that is set to churn out stars for years to come.
Everyone sees these kids reach success, but not enough time is spent looking into where they come from and what factors they overcame, which is exactly what Glover's show is doing. Behind the gold chains and diamond-encrusted watches, these kids come from the same place and endure similar situations in the "blackest city in America."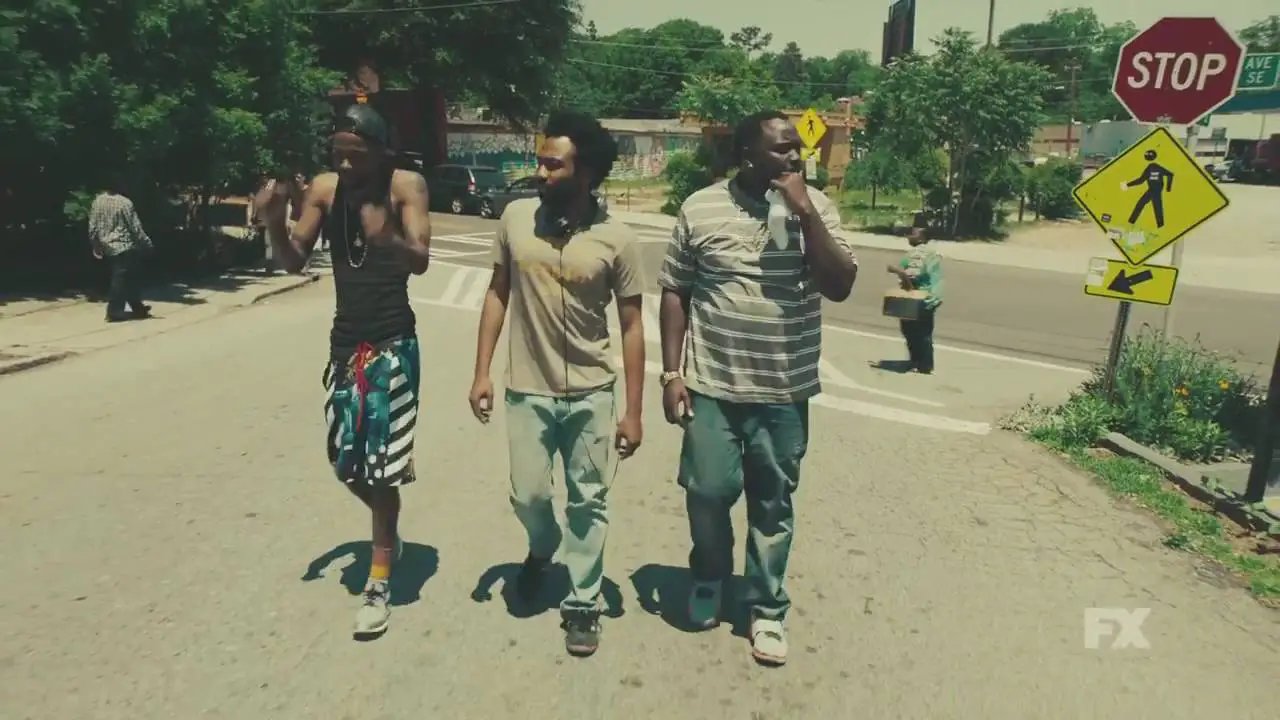 Authenticity was clearly important to Glover for the show, making each interaction feel as though cameras were taken to Atlanta streets to document real people. Most scenes unravel under the cloak of marijuana smoke, and dialogue is sometimes blurred together with a southern drawl. Glover's character Earn propels the show forward with his seemingly misguided actions, though his intentions are clear: Prove to his family that he's more than a college dropout.
Media portrayals are often watered-down views of their subjects, but not "Atlanta." The show sets its sights on a city with so much happening, but manages to focus on the people and communities that have made their influence clear. Without Atlanta, there would be no Gucci Mane, no Future and dare I say, no Outkast. The entire music landscape would be altered forever, and pop music would sound entirely different without the hard-hitting 808 drums that have found their way into the mainstream.
With "Atlanta," Donald Glover is bringing attention to the place that has changed the music landscape, and he's doing it properly. He's focusing on the rise to fame instead of the plateau and casting a brighter light on a city so often categorized by the darkness of strip clubs and senseless violence.