Forget about Coachella, the next time you're looking for a fun music-filled weekend be sure to check out Boston Calling. It's the first big music festival of the summer season, and the line up is not one you'd want to miss. Not to mention, it won't cost you an arm and a leg to attend.
The festival takes place the Friday through Sunday before Memorial Day at the Harvard University grounds, though this is only the second year that the event was held at Harvard.
The first few rounds of Boston Calling took place right in the middle of downtown Boston at City Hall Plaza, where everything was kind of cramped and it was hard to have three separate stages for the different acts to perform, let alone other activities like food trucks and merchandise stands.
Last year, when the team behind Boston Calling decided to hold one festival weekend a year instead of two (as they used to do one in fall and one in late spring) and move to a larger space, they were met with amazing feedback. Having only one show a year allows the team to really put their entire budget into making it one of the best festivals in the country. And with acts like The Killers and Eminem, they truly pulled it off this year.
The kick-off day on Friday started at nearly three in the afternoon when doors opened and the opening smaller acts like Charly Bliss and This Is The Kit took the stage. The layout of the festival was organized such that there were three different stages spread out over the grounds, so none of the music overlapped. There was always music playing from somewhere in the venue from the moment you walk though security.
The three days also included a wide variety of music genres and entertainment, including a couple hours of stand-up comedy and short films that were introduced by Natalie Portman. There was no shortage of activities to occupy the thousands of attendees.
If you're someone who's always looked at photos from Coachella and envied the people from the internet that post stunning photos covered in glitter and wearing crazy outfits, but also know that maybe that isn't exactly your style, then you should try looking into some local music festivals instead. They'll most likely have a solid lineup with at least a few familiar names and will be only be a fraction price, as was the case with Boston Calling.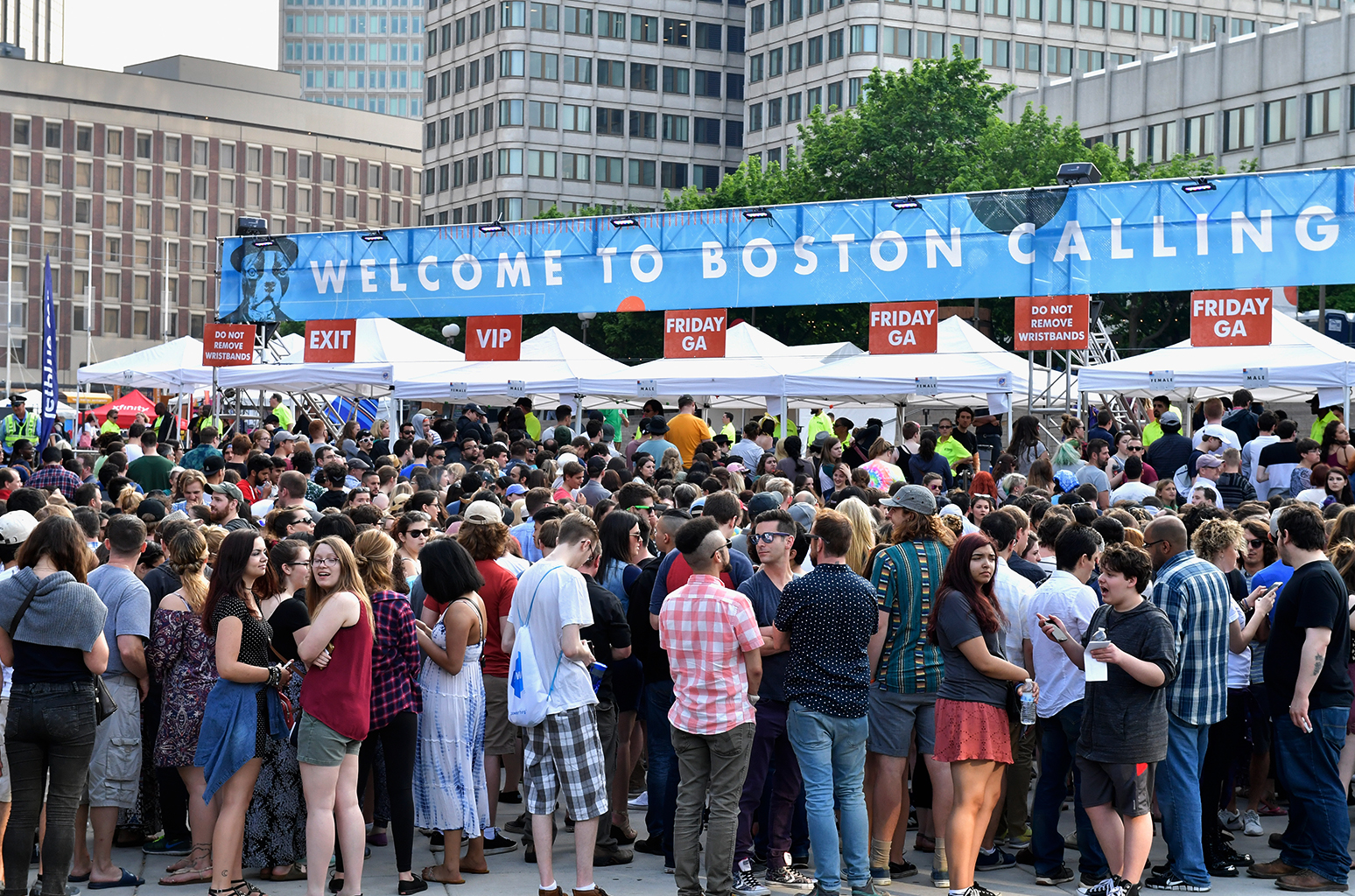 Boston's biggest music festival included some pretty big acts that put on superb shows, such as Jack White, Paramore, Tyler, the Creator and Khalid, all whom have a pretty huge following and definitely converted a few thousand new fans during their performances.
Not only was the festival full of some amazing entertainment, but it also offered nearly unlimited delicious food options at some decent prices. Most festivals and events will have you paying $4 of $5 for just a water bottle, but at Boston Calling food stands you could get a full meal for ten$10. Plus, the companies with stands were some of Boston's finest.
Since that they were a sponsor of the event, Tasty Burger had plenty of stands throughout the venue, which meant that Boston natives could get their favorite burger and tater tots combo no sweat. If you weren't feeling like a burger, the music fest also offered pizza, Mexican, vegetarian, Asian, hot dogs, BBQ and more. Then, when you're done with lunch or dinner, they had even more choices for dessert. You could choose between cookie dough, ice cream, donuts and cupcakes, and with three days at the festival, you're bound to try something new each time.
The event was also sponsored by a number of different alcohol brands, such as Sam Adams and Barefoot. Each sponsor had fun booths to hang out at in between sets where you could participate in fun activities while enjoying their really affordable drinks.
While the concert was sponsored by a different alcohol companies, it was still a family-friendly event and much more laid back than big outings like Coachella. There were kids running around with bubble machines and beach balls, eating cookie dough and dancing to the various musical acts on the multicolored stages. People came dressed in shorts and t-shirts with their Red Sox hats, and no one felt pressured to get the perfect music festival selfie. It was just people having fun and enjoying the sunshine and music.
Watching the different acts take the stage, you could tell just how much fun they were having. There wasn't some huge overwhelming pressure like at Coachella; people just wanted to have a good time and dance to some tunes. Even Tyler, the Creator at the end of his set mentioned how much fun he had had and that Boston Calling was better than Coachella.
So, next time you're looking into a three-day music festival for fun, try a more local show instead of saving hundreds of dollars to head out to the California desert. Your new favorite festival scene might be a lot closer to home than you think.