What do you get when you intertwine surf music with dubstep, hip-hop, punk, folk and lyrics about pain, despair and death? Beach goth. The weird conversion of styles erupted with the formation of the founding band, The Growlers.
In 2006, Brooks Nielsen and Matt Taylor, from Dana Point, California, formulated a plan to elevate their "coolness" at parties and with girls by creating a "shitty" garage band. To put it bluntly, they were terrible. Taylor took on the duties as the lead guitar player without prior knowledge of the inner workings — and outer, apparently — of the instrument, but that did not stop the duo from recruiting their friends — Brian Stewart on drums and Clark Davison on keys.
Their road to fame began in a utility warehouse owned by Nielsen's dad. They practiced a depressing mishmash of the Grateful Dead and '70s punk covers, but something seemed missing from their collaboration.
The group shuffled around Orange County, living together in various cities and trying to get a hold on their music. The atmosphere they grew up in was then channeled through their musical evolution. The sun-baked beach lifestyle transitioned their music to a more Doors-y surf-rock sound with burbling reverb and shiny keyboard beats. Obsessed with self-expression and flaunting all their weirdness, the foursome played shows dressed as a pack of thrift-store hobos to crowds of swaying South County hipsters.
After leaving the OC, The Growlers' fame kicked off in Costa Mesa once they befriended professional surfer Alex Knost. After they released their first album in 2009, "Are You In Or Out?" the band's beachy swag illuminated the youth of the coastal town.
Many members came and went, but The Growlers currently feature the two original creators, Nielsen and Taylor, with newcomer Kyle Straka.
And so, the beach goth story, from garage to stage, took flight amongst the varying youth, trying to find their place in the world while stringing along a dapper-dressed generation who loves both Creedence Clearwater Revival and The Monkees.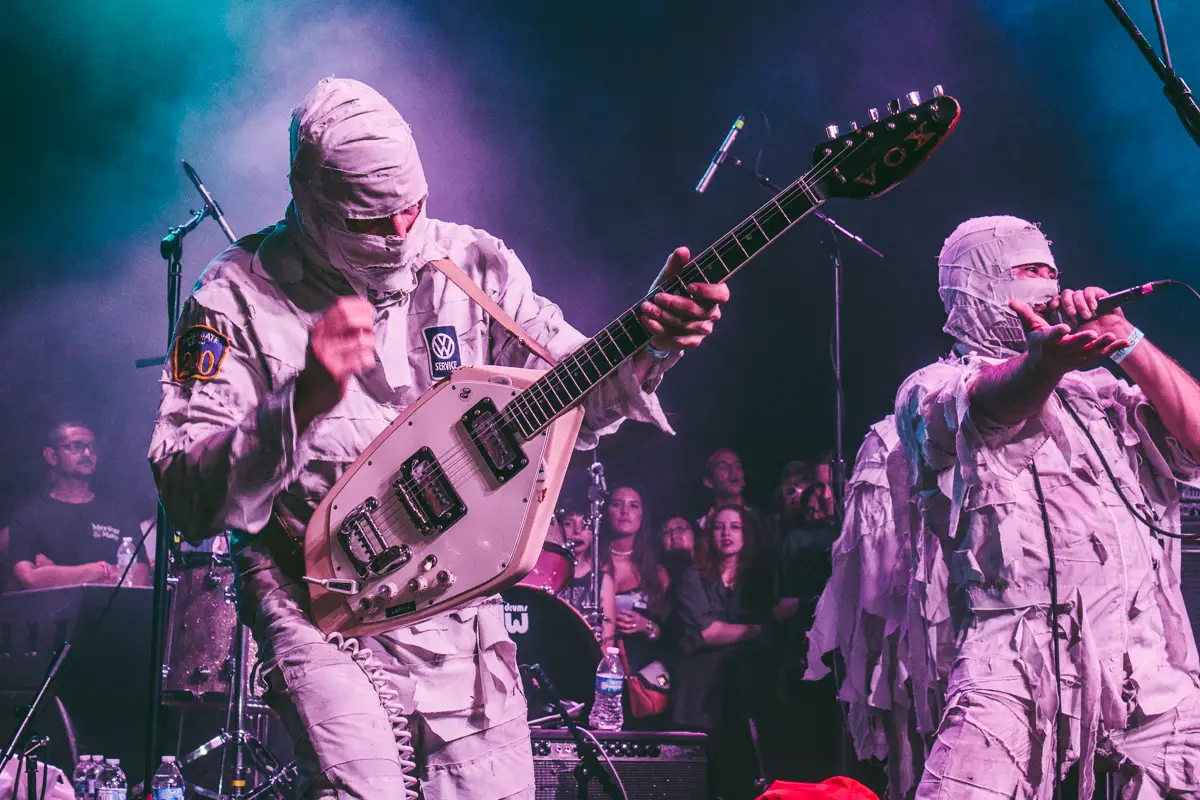 In 2012, The Growlers, along with various sponsors, began hosting the annual Beach Goth music festival. Every year in late October, Beach Goth is held in Santa Ana at The Observatory and showcases bands like Shannon and the Clams, FIDLAR, Wu-Tang Clan and Gucci Mane.
The unorthodox set list stems from the expanding sphere that make up the rebellious genre. Beach Goth 2018 has changed its venue and will be hosted at the Los Angeles State Historic Park. This year it will only be one day because the festival is going on tour to a handful of cities.
Beach goth sounds like a rush of waves splashing and hitting the black hot pavement. The two should not belong together, but somehow it creates something that sizzles the mind. Nielsen's voice, wise and weathered beyond his years, found its stride on songs such as "Tijuana" and "Sea Lion Goth Blues" — hypnotic, sorrowful and comforting all at once.
Beach goth can be categorized by distinctive, candy-coated guitar licks, power-chords, simple drums and easy-going lyrics about heartbreak and the perfect wave.
In a similar fashion as the surf rock generation of the '60s, beach goth flips this subgenre of a subgenre on its head. Morose lyrics, beachy voices and sound effects marry to create an original sound that transports you to an emotional drive down the boardwalk after a hard breakup.
MTV labeled beach goth as a lo-fi fusion of surf, garage rock and punk. Just imagine The Beach Boys calming beats laid over Joy Division's lyrics.
The surfer culture amplified by The Beach Boys inspired beach goth bands to utilize the surf instrumental. This tonal aesthetic is characterized by reverb-drenched electric guitars, evoking the calming sounds of crashing waves.
Because of the stark lyrics and surfer vibe music, this band coined the term beach goth. Many debate whether this band belongs to a genre, but many bands are still inspired by the contrasting colors of this genre and carried on the legacy. Here are nine of the best.
1. The Drums
This indie group from New York City mirrors the beach goth style with entrancing beats coupled with blues lyrics. Growing popularity for this band struck after they played "Best Friend" as a take-away show on YouTube.
2. Wavves
The San Diego native band teeters the edge of beach goth and surf punk. The band still glorifies soothing, sandy sounds but feature a more punk thrashing vibe.
Their second album, "Wavvves," really set the tone for this band with songs like "Beach Demon," "Goth Girls" and "Summer Goths."
3. Best Coast
Best Coast is a Los Angeles-based duo where all the instruments are played by one man accompanied by a female vocalist. The band mimics Stevie Nicks' harmonic voice with the let loose sounds of The Go-Go's.
Their sophomore album, "California Nights," prompted the bands recognition with hits like "Feeling Ok" and embedded them within the beach goth scene.
4. Habibi
A psychedelic rock and sixties all-girl group from Brooklyn, New York, blend together, illustrating the beach goth mantra. This band also incorporates Detroit garage rock and the lead singer's influence from her Iranian ancestry, which is showcased in the 2014 hit "Tomboy" and current release of "Gypsy Love."
5. Cherry Glazerr
The Los Angeles-based trio, fronted by a female vocalist, began picking up traction when Burger Records discovered the young singer on Soundcloud in 2012. A year later, Cherry Glazerr (named after the NPR reporter Chery Glaser) began performing at various Southern California festivals, including Beach Goth.
Their albums are concocted with a mixture of attitude, silliness and garage-born guitar haze. Songs like "Grilled Cheese," "Bloody Bandaid" and "Cry Baby" alternate from dreamy vibes to high-pitched, hostile tunes as well as cynical and witty lyrics.
6. Mac DeMarco
Mac DeMarco started out playing beach goth melodies, but as years passed, he progressed to his self-identified style of "jizz jazz," mangling folk rock and off-kilter pop. His musical style features flat drums, chorus and vibrato effects on the guitar.
This Canadian solo artist demonstrates a lazy rock atmosphere with muted and low frequency bass guitars. He is also known for using vintage equipment when curating his hits, such as "My Kind of Woman" and "Still Beating."
7. Portugal. The Man
Recently, this Alaskan-sprung band has gained recognition for its current hit "Feel It Still," but its roots originated in the underground genre of beach goth.
Known for their experimental rock and Cage The Elephant-style, Portugal. The Man found early success with hits like "Atomic Man," "Creep In A T-Shirt" and "Purple Yellow Red & Blue," which streamlined their success.
8. Tijuana Panthers
This trio from Long Beach dish out witty lines with '50s melodies and surf-inspired beats. Tijuana Panthers have a creepier motif within the surf pop and rock stylized music, which they exemplify in songs like "Creature," "Boardwalk" and "Baby I'm Bored."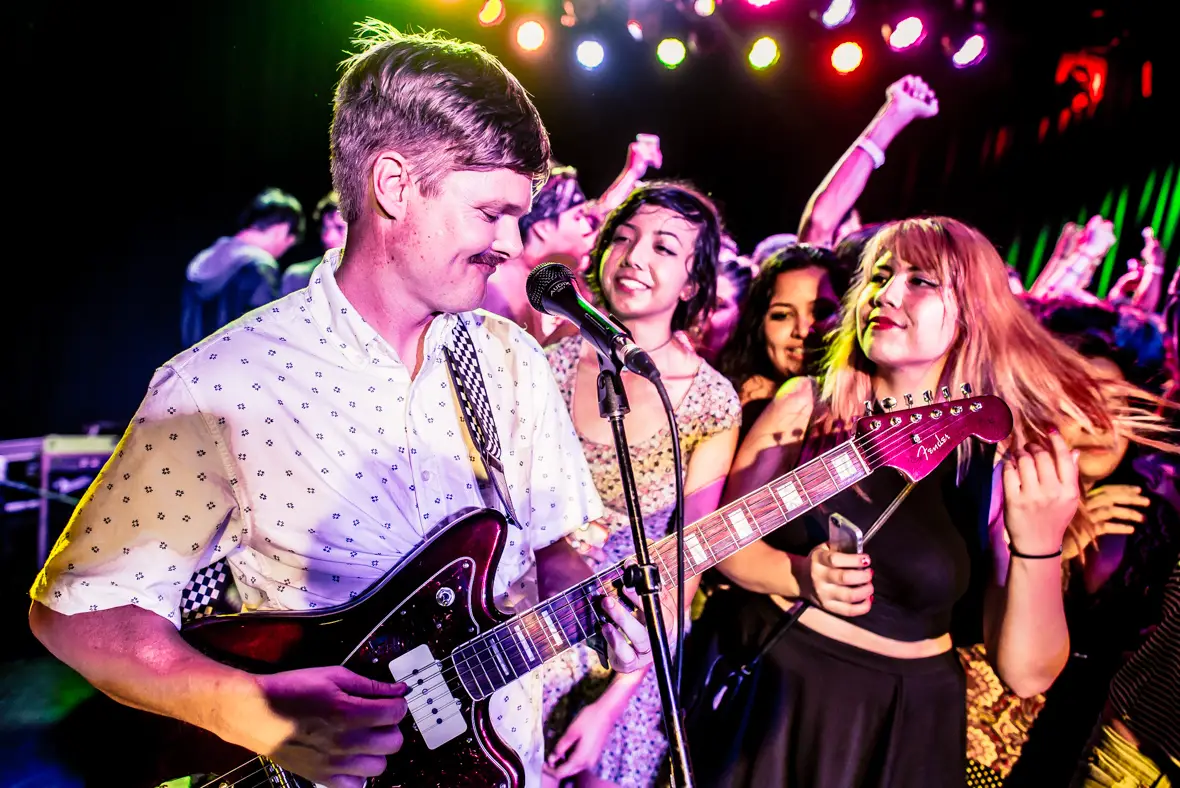 9. The Black Lips
Hailing from Atlanta, The Black Lips is more garage than beach, but the underlying tones fit the easy going genre of beach goth. Bringing dangerous antics and provocative theatrics, the Georgia native band blurs the edge with songs like "Crystal Night," "Drugs" and "Funny."
10. alt-J
Originally from England, alt-J named themselves after the keyboard function that creates the delta sign, (∆), which is traditionally used in scientific study to indicate a change or difference.
The band has a hauntingly ethereal sound, meshing together Mumford & Sons and Radiohead, which you can hear in songs like "Breezeblocks," "Matilda," "Fitzpleasure" and "Tessellate."
Each band embodies beach goth, despite sounding slightly different, because this genre is about the melting of surf sounds and rock ballad lyrics. The most important aspect of beach goth is staying authentic to oneself by incorporating each artists' unique background.