Now that the whole world has all the selection they could ever want on their phone, tablets and other digital devices, the original concept of shopping is obsolete. The internet has taken over the shopping industry, leaving retail stores in decline. Moreover, millennials want different products than baby boomers, leaving companies confused and unsure how to provide the "right" products. Millennials want authentic and original products, making it hard for major retail companies to stay on top of the latest trends.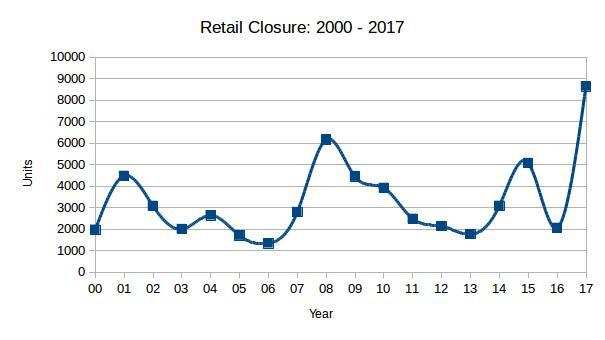 Four days after ringing in the New Year, I found out through a published article that the Macy's located at the Oviedo Mall, where I had worked for a year, would be closing. What an awful way to find out you're losing your job, right? No phone call from my manager; just a published article circulating the social sphere. Although I was only with the company for a year, it felt like home. Oviedo was one of sixty-eight locations Macy's decided to close during their Spring closure apocalypse.
I was a Junior in college who needed to work to support herself. After finding out my store was closing, I wasn't sure what to do or where to go next. One thing I had to do was push through the next three months forcing the same smile I had previously worn easily every day.
If your store is closing and you are unsure of what to do, here's the best advice I can offer.
1. Don't panic.
I know it might feel like the world is ending and you have no idea what to do next, but I promise that panicking is the worst thing you could do. You're probably full of rage right now, but punching a wall is not going to fix the situation. You are entitled to feel however you want to feel but please do not put your anger out on the company or management. The decision has already been made and making a scene is just going to be embarrassing.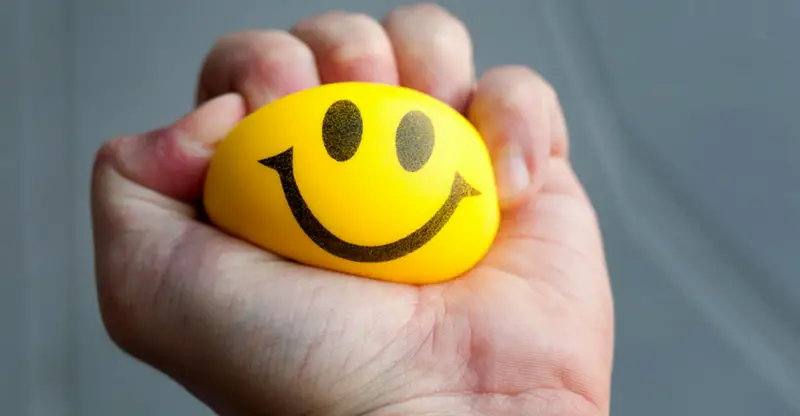 Grab a stress ball. If you don't have one, I strongly suggest picking one up because it could be your best friend. I fidget with any possible object I can find when I'm anxious, and a stress ball has definitely helped. Take slow, deep breaths to calm yourself down.
2. Ask questions.
I'm sure you have an endless amount of questions and no one knows the answer yet. I know this can be frustrating, but you have to be patient. When my store announced it was closing, I had a long list of questions and management had zero answers until closing day was nigh.
Time will tell, and I promise your questions will be answered eventually. Be polite and very patient when asking your questions, and I promise management will get back to you once they find out from corporate. Also, don't be afraid to ask questions in the first place! If you think of a question but the timing is a little off, just write the question down for a later time.
3. Look at job listings.
The internet will be your best friend when it comes to finding your next paid adventure. Indeed, Monster and Snagajob are great sites for job listings. They're also really easy to set up and you can upload your resume with a click of a button.
If you work for a corporate company that has other nearby locations and are interested in relocating, make sure you reach out your Human Resources manager. I made the mistake of reaching out to my HR manager too late in the game and was offered a crappy position in a bad area of town. For obvious reasons, I turned down the position, accepted a small severance of two weeks pay and looked for my next move.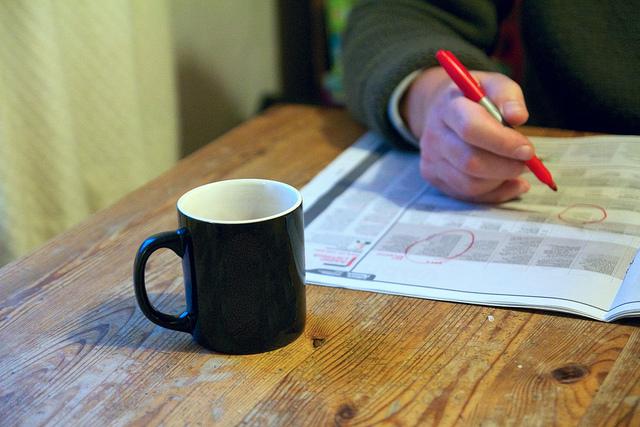 Make sure you take some time to really think about what you want to do after the store closes. The list of possibilities is endless and your store closing is not the worst thing in the world.
4. Make your final days count.
The number of days you have left at your job are dwindling, but soon, you will no longer have to repeat the same policy over and over. You will be in a new environment with a new group of people that will become your family, and everything is going to be okay.
Make sure you make the final days at your job the best days that you ever had. Fight through the tears, push through those long hours and keep a smile on that positive face. Up until the last second of my employment at Macy's Oviedo, I always had a smile on my face and was making sure my customers were still satisfied because that's the magic of Macy's.
I know losing your job sucks, but you have no control over the situation. Don't be afraid to express how you feel, but try to stay as positive as you can. I promise, everything is going to be okay.