Spring Binge-Watching
Now that midterms are finally over, you deserve a break.
By Quintara Hatten, University of South Carolina-Columbia
---
Whether you're enjoying the weekend, a sick day or just a regular Tuesday night and you're dying to binge-watch something, Netflix's streaming services would probably be the best route to take.
We all need a study break, right? Netflix's available TV shows have an immeasurable number of genres, lengths, countries of origins and much more.
So, whether you're looking for an escape from the books or just have the time to catch up on something new, here are ten Netflix shows that will satisfy all your binge-watching needs.
1. Luke Cage
Who writes a superhero show around a naked discussion of what it means to a black American on a television series? Apparently, Marvel.
Meet Luke Cage, a former convict with superhuman strength and unbreakable skin who now fights crime. When a sabotaged experiment gives him his powers, Luke Cage becomes a fugitive attempting to rebuild his life in Harlem, but he soon will confront his past and choose to fight to protect the heart of his city.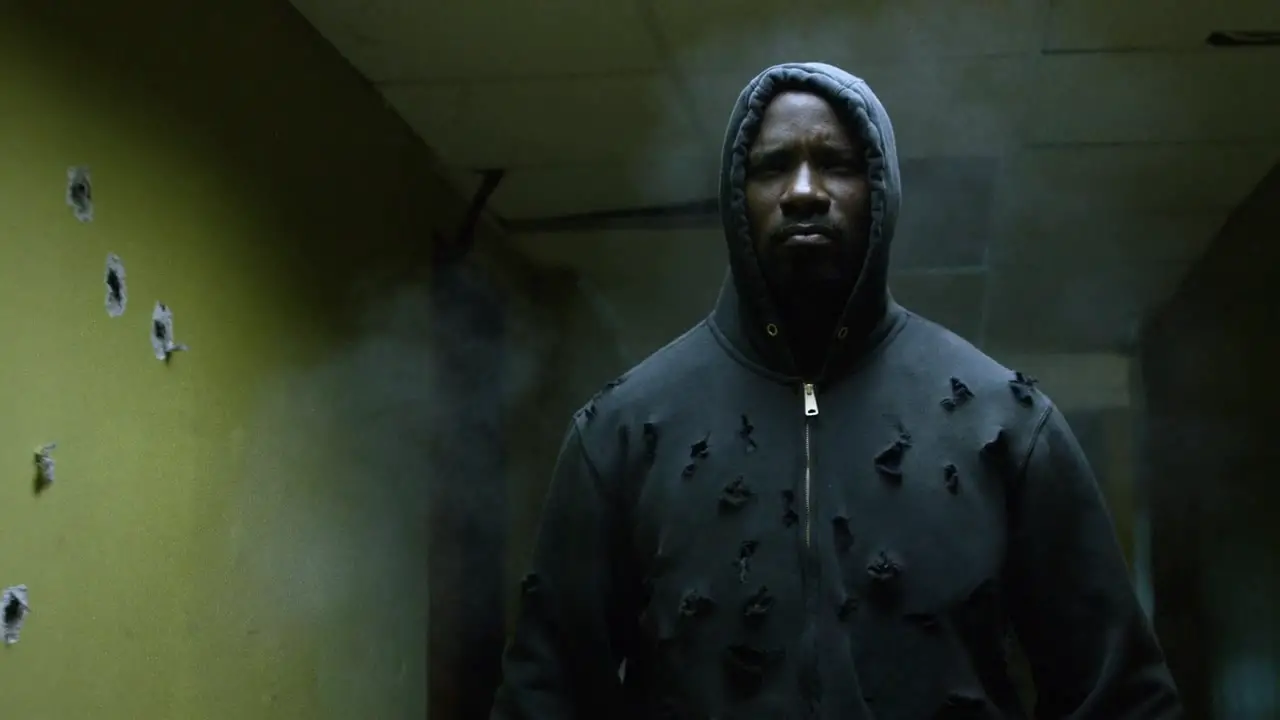 The series is more flexible in addressing the subject matter thanks to the platform; it's hard to imagine that Luke Cage would speak as loudly or as boldly as he does, even on Netflix. Though he stumbles during the show's midsection, his errors don't add up to more than an inconvenience. The soundtrack of the show, which is always boundary-pushing blends a wide range of influences, from jazz to rap, mixed with horror.
The series was met with positive reviews and is expected to be renewed for a new season. So, if you haven't seen it already, this would be a perfect time to catch up on season one before season two premieres.
2. Sense8
This fascinating sci-fi series, created by Lana and Lilly Wachowski (co-directors of the "Matrix trilogy), "Sense8" tells the story of eight strangers, each from a different culture and part of the world, when they all suddenly experience the same vision of the violent death of a woman.
Throughout the television show, they learn they're normal humans linked with a mental and emotional connection, making them able to sense and communicate with each other, as well as share their knowledge, language and skills. While these eight strangers are trying to live their lives, they work to figure out how and why this connection has happened and what it means for them all.
3. A Series of Unfortunate Events
"A Series of Unfortunate Events" is a series of thirteen children's novels written by Lemony Snicket, which follow the turbulent lives of Violet, Klaus and Sunny Baudelaire after their parents' death in a tragic fire. When Netflix announced its adaptation of the beloved, quirky books, my main question was this: Will "A Series of Unfortunate Events" be adaptable to the screen without losing the flare that made it so charming?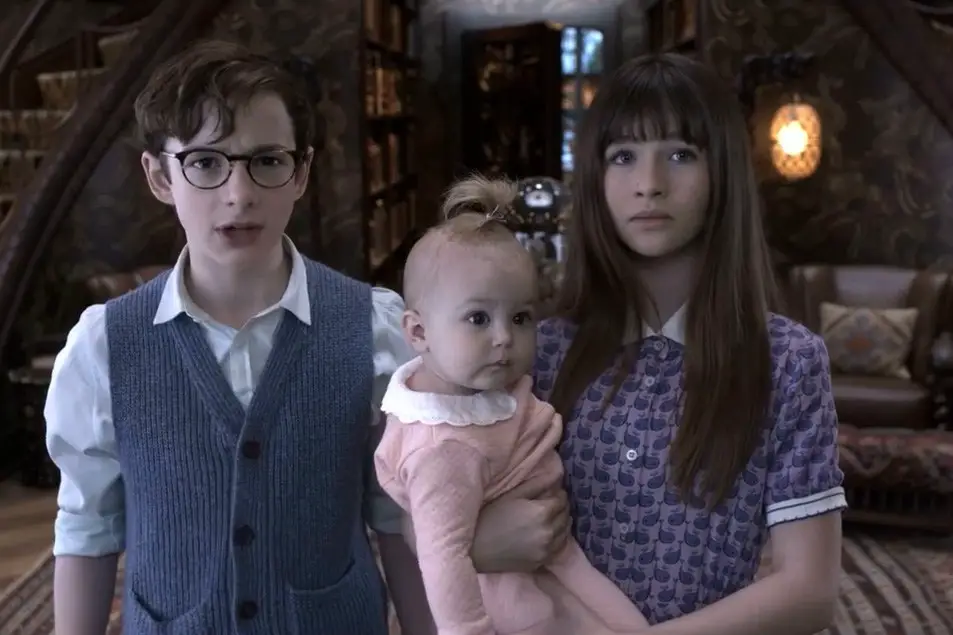 Fortunately, the directors didn't fail their viewers. The first season contains eight out of the planned twenty-six episodes. If you've had the opportunity to read the book, then you will probably find this new series enjoyable.
4. Santa Clarita Diet
"Santa Clarita Diet" shows a married couple by the name of Sheila and Joel, both real estate agents in Santa Clarita, California. The couple's lives take a dark turn after Sheila goes through a transformation—becoming a zombie who feeds on human flesh.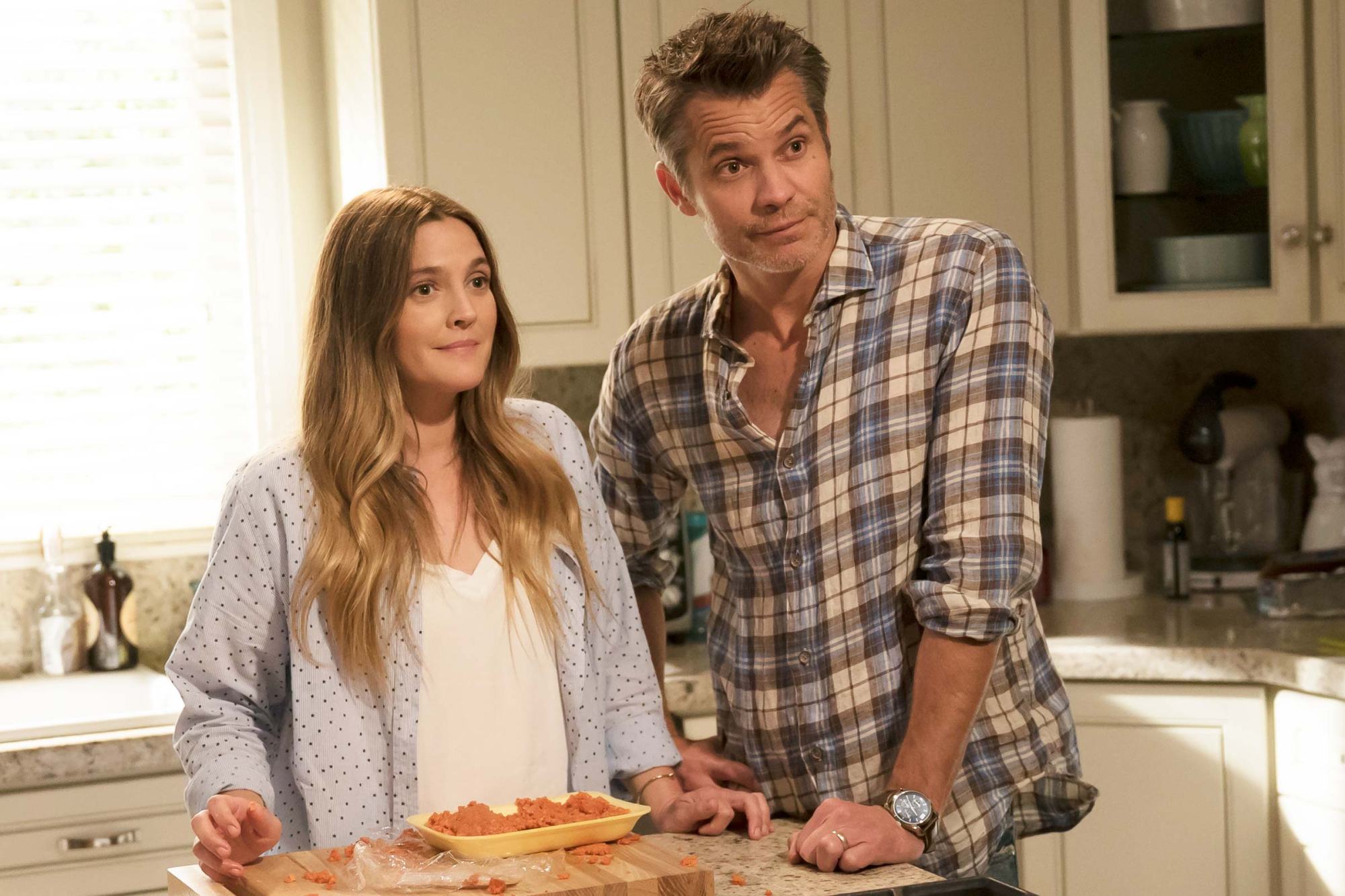 Netflix's new comedy initially appeared to be a happy-go-lucky suburban parody, starring the pairing of the characters Sheila and Joel. The show's first trailer revealed that "Santa Clarita Diet" isn't just a collection of trimmed lawns and nosy neighbors, it's also a satire of zombie shows, turning the real estate agent into a literal man-eater, seizing the day and slurping human flesh smoothies, while her husband, Joel, is desperately trying to keep their life from falling to shambles.
5. The People v. O.J. Simpson
If you're my age, you probably weren't old enough to understand what was happening in the O.J. Simpson trial. This documentary series helps younger viewers like myself grasp the ongoings of the O.J. Simpson trial. "The People vs. O.J. Simpson" is an inside view into one of America's greatest crime stories.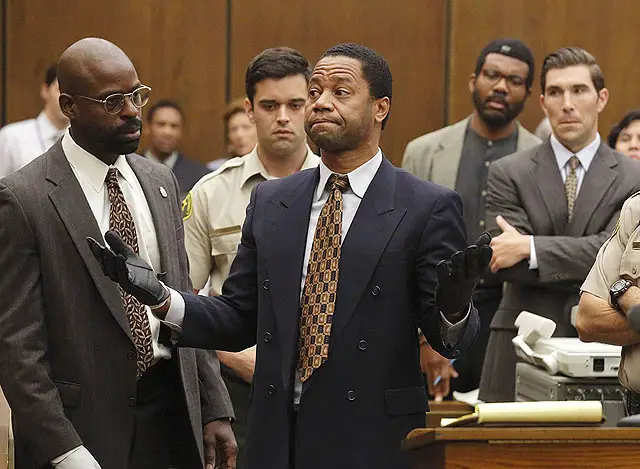 The documentary shows the trial from different perspectives and offers insight into a definitive moment in American history. In a year defined by sentimental feelings for the 1990s, from "Fuller House" to the presidential election, "the trial of the century" reminded people of their obsession with the crime story. Most impressive of all, the show manages to relive the horrific details from a twenty-year-old case that already unfolded on live television.
6. The OA
"The OA" is based around a mystery drama with dealings of science fiction. If you enjoyed the Netflix series "Stranger Things," this show is right up your alley.
The series centers on Prairie Johnson, an adopted young woman who resurfaces after having been missing for seven years. Johnson calls herself "The OA," exhibits scars on her back and miraculously, she can see, despite having been blind when she disappeared.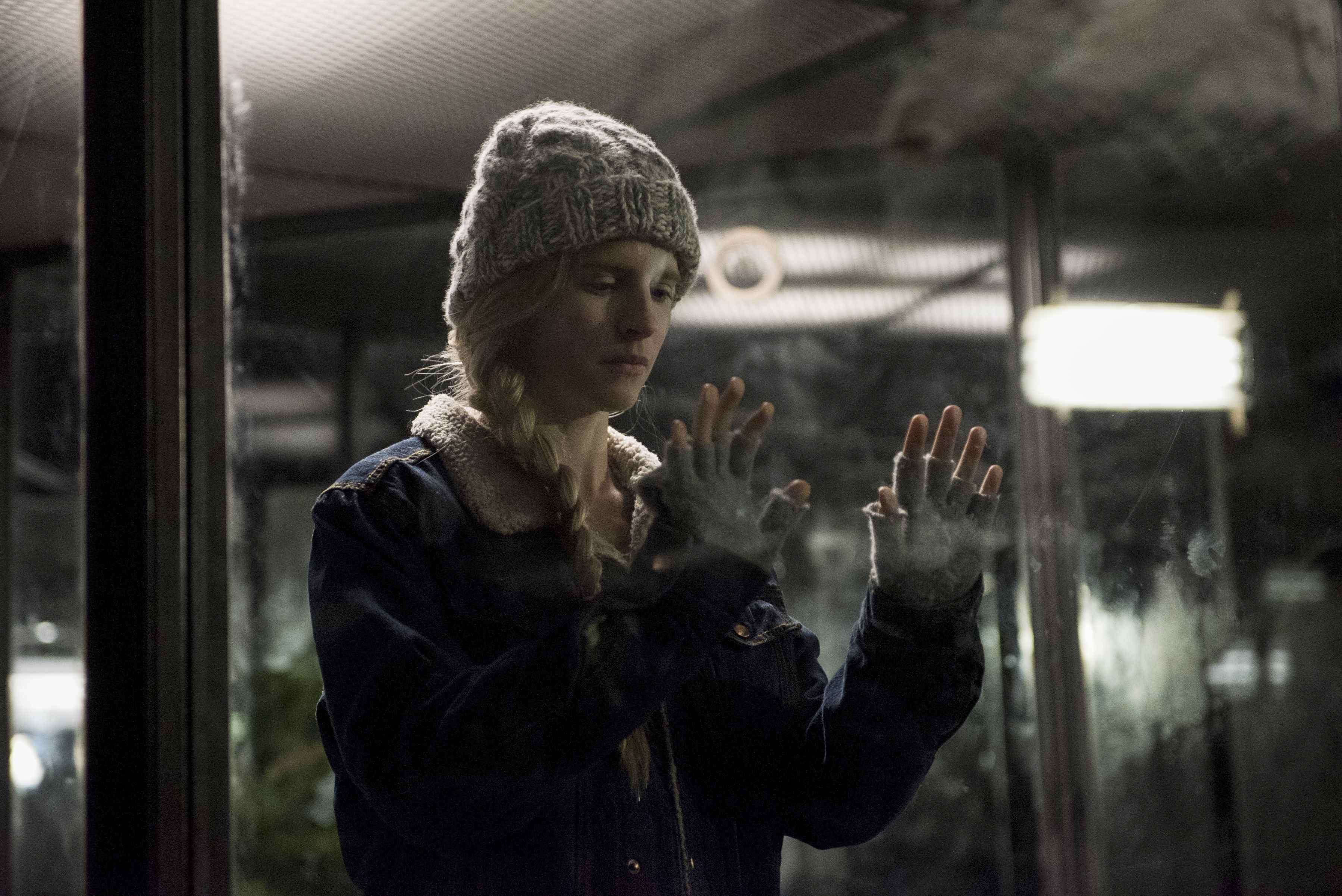 The OA refuses to tell the FBI and her adoptive parents where she has been or how her eyesight was restored and instead, quickly assembles a team of five locals (mostly high school boys) to whom she reveals that information, also explaining her life story. According to Johnson, she is on a mission to save people she knows who are trapped in another dimension.
7. Narcos
"Narcos" chronicles the gripping, real-life stories of the infamous drug kingpins of the late 1980s, and the collaborative efforts of law enforcement to meet them head on in brutal, bloody conflict. One popular line of criticism of the series is that "Narcos" romanticizes the violence and degradation associated with the Colombian drug wars and drug culture in general.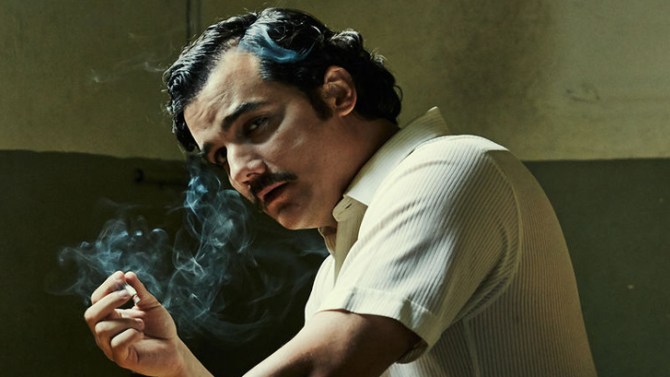 Nevertheless, this valid criticism misses the important point, which is that we are watching a work of fiction based on historical figures, not a real documentary. "Narcos" manages to flesh out some very dark characters and tell a complicated story with urgency and clarity.
8. The 100
This post-apocalyptic drama depicts Earth destroyed by nuclear war, but the remaining souls are living in space on a ship called the Ark. After 97 years, the leader of the Ark sends 100 prisoners to the seemingly uninhabitable Earth to see whether or not the planet could once again sustain human life.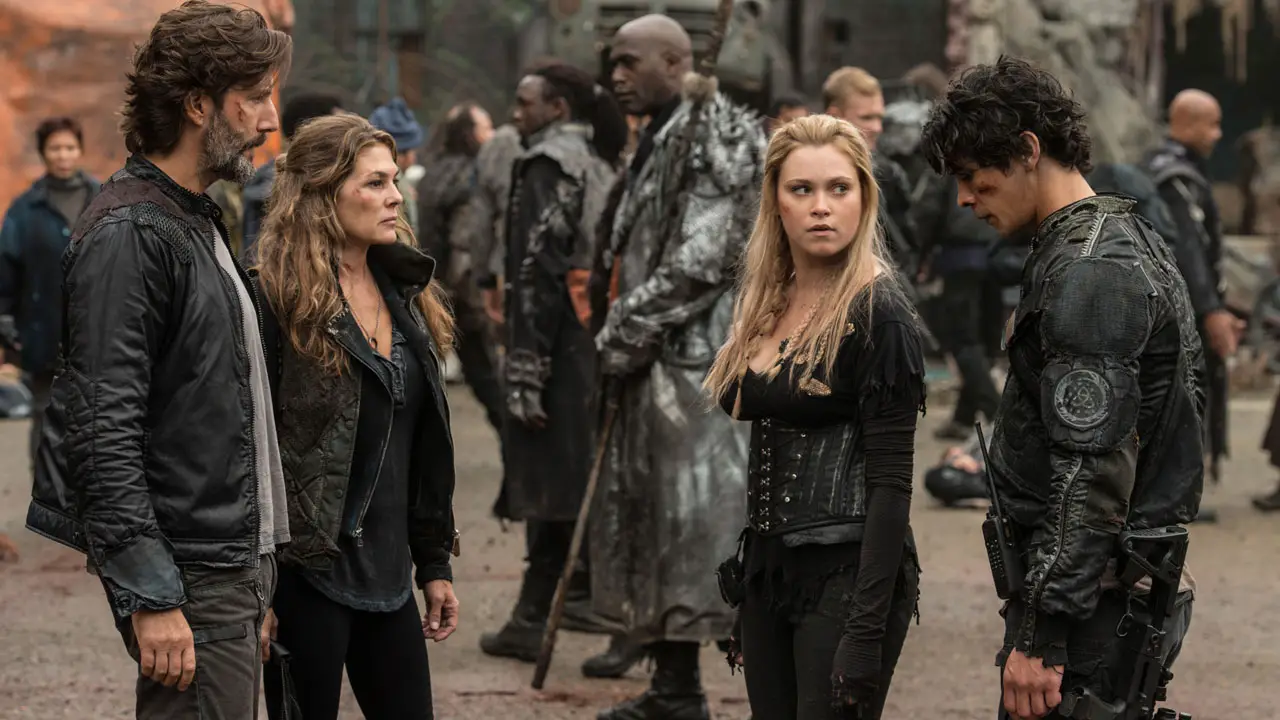 Invoking a less-cuddly version of "Wall-E," this TV series is not only entertaining, but conjures underlying themes of fear in what humans are doing to our planet and each other.
9. Making A Murderer
After the "Serial" podcast captured the motives and documentary of a murderer, Netflix decided to create a show based on the true story of Steven Avery, a man wrongly convicted of a brutal assault. He sued law enforcement, and, while in the middle of that suit, he became a suspect of a brand-new crime.
The ten-part documentary covers how difficult Avery's life has been for 30 years, and, like "Serial," "Making A Murderer" became a phenomenon that had everyone picking a side. If you ever wanted to play investigator, here's your chance.
10. Unbreakable Kimmy Schmidt
When Kimmy Schmidt is rescued from a fifteen-year entrapment in an underground bunker after being captured by the leader of a cult, she finds herself in New York City, embracing a totally new world with the help of her new friend and roommate. There, she finds a job as a nanny for a woman with a billionaire husband and a lot of problems.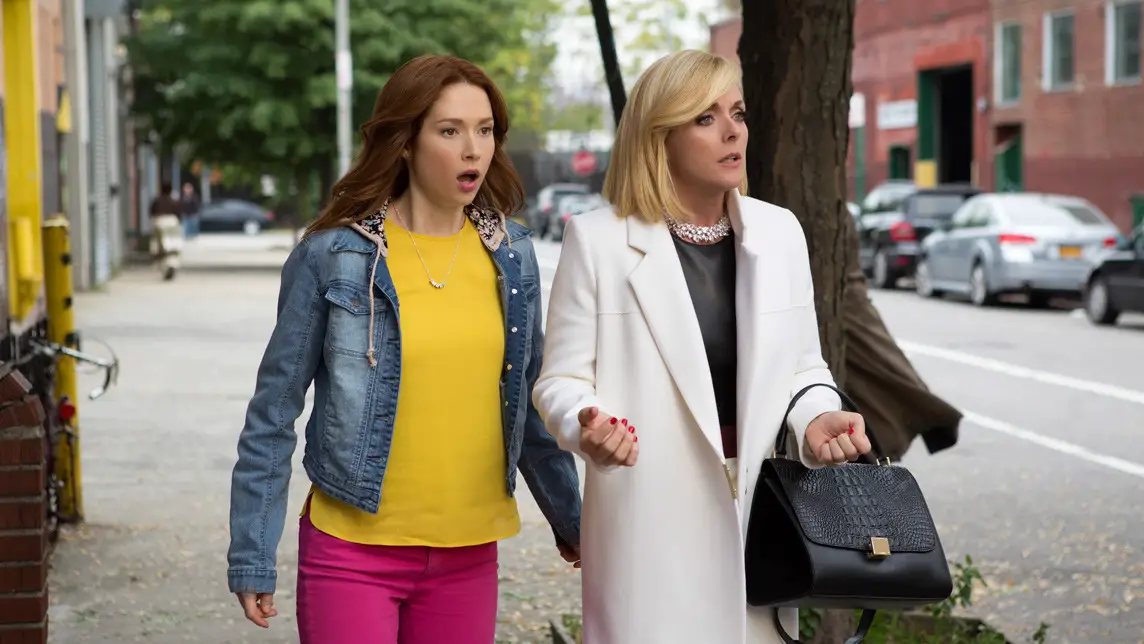 "Unbreakable Kimmy Schmidt" was one of the highlights of a great year for TV comedy. The show is an American web television sitcom created by Tina Fey and Robert Carlock, starring Ellie Kemper in the title role, that has streamed on Netflix since 2015. After being sold by NBC to Netflix, the show looks like it will be here to stay. With two seasons down, the successful sitcom will continue for a third season.