Gone are the days when rappers were invariably considered criminals, though even the best-behaved artists still get in trouble with the law every once in awhile. Instead, that image has been replaced with artists who preach positivity and moving away from the street life. J. Cole, Joey Bada$$ and Chance the Rapper can all be credited as being "woke"; however, it is Kendrick Lamar who awoke the earliest to get the worm.
The world saw on his debut masterpiece, "good kid, m.A.A.d city," that Lamar not only had a penchant for thought-provoking lyrics, but that those lyrics had an underlying theme that hasn't been presented to the public since the days of Tupac. They oozed of positivity and the need to come together for the greater good, which, to be fair, could be construed as hypocritical, considering that Pac was no saint himself.
On "To Pimp a Butterfly," Lamar upped the political themes and gave the world one of the most intense, instantly classic records of this generation, though it  buckles slightly with "King Kunta" and "Alright." While the unprecedented surprise drop of "Untitled Unmastered" held fans over with more of his jazz-tinged brand of self-deprecation, it was more of a compilation album than a fully cohesive piece of work.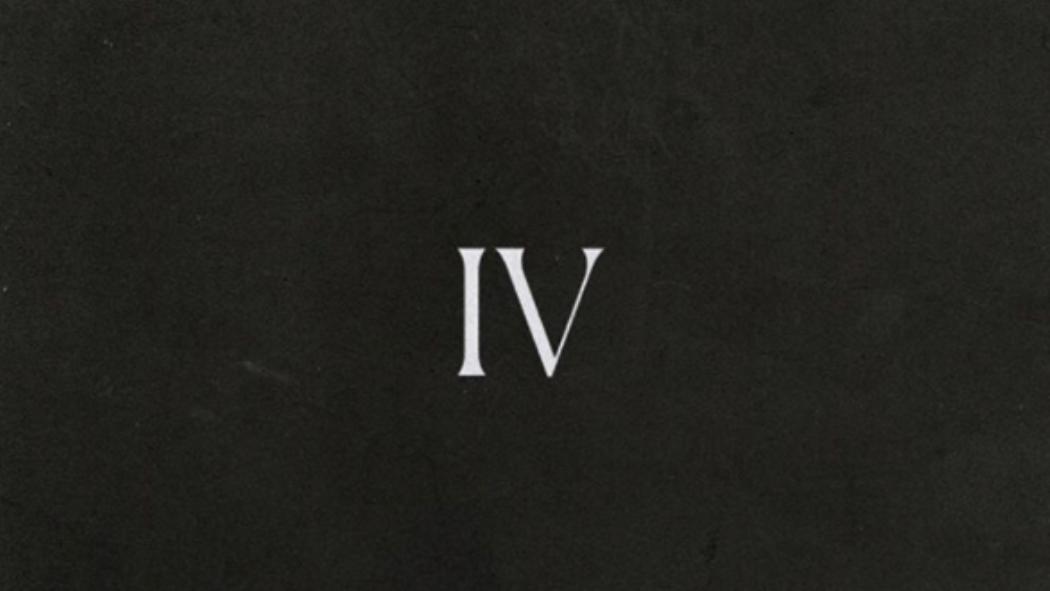 When Lamar, who deservedly hailed as the god M.C. of his generation, made the announcement for "IV," it left fans genuflecting in collective anticipation, though the announcement was quite peculiar. His Instagram account was wiped clean, replaced by only one cryptic post with a simple, white-on-black image of the Roman numeral "IV," with no caption provided, leading to various speculations and interpretations. The one thing that fans could agree on, however; a new album was coming soon.
It has become a standard practice now for artists—and even the president—to use social media to make major announcements. The world didn't have to wait too long, though. Just mere hours later, Kendrick surprised fans with a new single called "The Heart Part 4." Lamar uses "IV" to remind listeners of his skills once again, though most don't even need a reminder.
In his previous entries to the "Heart" series, he wandered in deep contemplation about music, love and life in general. This entry is a complete reversal. The man has obviously been thinking to himself in the back of the class for far too long, and now he's finally speaking up. "My spot is solidified, if you ask me," he raps near the end of the song. It's tough to disagree.
If "Heart" is the smooth opening to an 80's LA noir flick, "Humble" is the climatic shootout between the hero and villain. The menacing prickle of piano keys provided by Mike WiLL Made-It sets a tone for the verbal lash. "If I quit this season, I still be the greatest," he snarls near the beginning of the song, a fair warning for the lyrical barrage to come.
With just two verses in the chamber for this song, he makes his few hundred words feel like a few thousand. There's no surprise that it's currently the number one song people are researching on RapGenius. For good reason too, as he likens sex to an all-night game of Tetris and references a Nas verse from 2012, baffling easy listening with his lyrical brain twisters. Only real Lamar fans will catch each Easter egg hidden throughout the song, but the subliminal message that sent Twitter into a frenzy was his various sub-disses, essentially the rap equivalents of sub-tweets, toward Big Sean.
Another point that I, and Kendrick himself, would like to address, is America's obsession with Photoshop-perfect aesthetics and preference for all-natural looks. I think this is a very poignant issue to bring up, as many young women feel ostracized due to their natural flaws and fact they are not "perfect." While there is no video for "IV," something must be said about the video for "Humble." The classic Catholic themes are obvious, but their reinterpretation into twentieth century references, such as shots of him and his boys depicting "The Last Supper" and his homage to a Grey Poupon commercial, sets the video above its peers.
Sporting some oddball funk vibes on "The Heart IV" and the sheer raw intensity of "Humble," Lamar's album could very well break the dimension of human consciousness and ascend us to a new level of "wokeness" never before seen. Albums like "To Pimp a Butterfly" and "Section. 80," the latter of which was released at a time before racial tensions had escalated to heights not seen since the eighties, are examples of what Lamar's thoughts and feelings look like, but we haven't seen him with such a clear direction until now.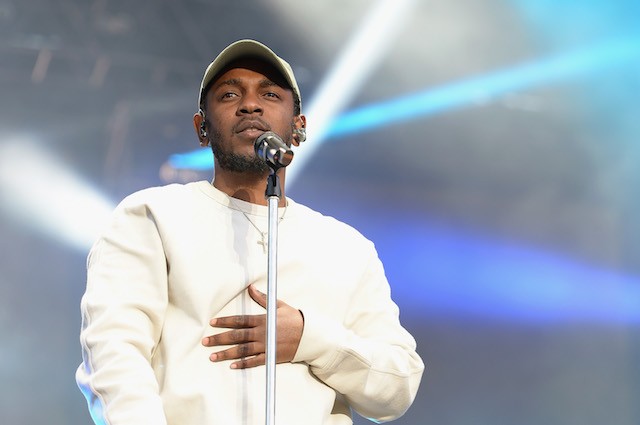 To quote Lamar himself: "So many verses, you live in denial (Fuck)/So many verses, I never run out (What?)/You makin' him nervous, the music is loud/Ho, Jay Z Hall of Fame, sit yo' punk-ass down!" Though we don't quite know what the beef between Lamar and Big Sean is, it could stem back from Sean's single off 2013's "Hall of Fame," titled "Control," where Lamar name-dropped a list of big artists and called himself the "King of New York," which, as he is from LA, was an obvious attempt to stir the pot.
On a much more serious note, what Lamar has shown us in just the very short time that he has been "back," is that he plans to go for the jugular. Gone are the days of the Maroon 5 assisted track, now replaced with a sharp pen and quick wit. As someone who has been a fan of Lamar for years, I can say with confidence that the rap community is waiting impatiently for the unheralded "King of New York" to officially take his place atop the throne.