At the 2017 Country Music Awards last November, Keith Urban performed a song that penned by Ross Copperman in response to the Harvey Weinstein scandal, which came out a month before. Needless to say, Urban's song, "Female," broke the mold with its direct address of the mistreatment of women.
"Female," however, was not the only response to the scandal. Allegations of sexual assault against Weinstein spawned the #MeToo movement and public discourse that has continued to evolve since then, bringing the lyrics to "Female" closer and closer to our everyday conversation, "When you hear somebody say somebody hits like a girl / How does that hit you?"
Rather than discussing drinking or driving a truck per convention, the beginning lines of "Female" set the piece up as a deeply feminist social critique, only to deal more explicitly with rape and sexual assault later on.
Answering an interview on the provocative lyrics, Urban said, "I think it's just time for a recalibrating of the past, you know? Things have been a certain way for a long, long time, and I think you're seeing a turning of the tide for that."
Urban's song caters to a urgency that perfectly summarizes the atmosphere of the year with all the sexual scandals and allegations that came out, and the #MeToo movement was the answer.
O'Connor's revelation of Weinstein's sexual assault on women in her 2015 memo refocused the conversation of sexual abuse and identified a clear need for change. Despite the extensive abuse, victims did not speak out against Weinstein until O'Connor, many of whom came to accept monetary settlements and confidentiality agreements.
The situation bred silence, and this culture of silence mirrored the feelings of women across the world. In the shock of the mounting accusations, the #MeToo movement exploded over social media.
Although it is no longer the top trending news on social media, the #MeToo hashtag continues to show its impacts today despite its share of critique.
Four months after the Weinstein's scandal broke the news, the hashtag has been a talking point for both conservative and liberal circles, which managed to bring back the core criticism of the feminist movement: that it seems to prioritize the female experience and demonize masculinity.
The criticism rings true in the case of Cristina Garcia, a Californian who was also alleged of sexual misconducts. On Feb. 9, 2018, Garcia issued her public statement in response to allegations of sexual misconduct, just like Weinstein did several months before.
Suddenly, Garcia represents feminism and its perceived prioritization of female interests, which makes many people question the future of the #MeToo movement and the possibility of alienating male experiences when it comes to sexual abuse.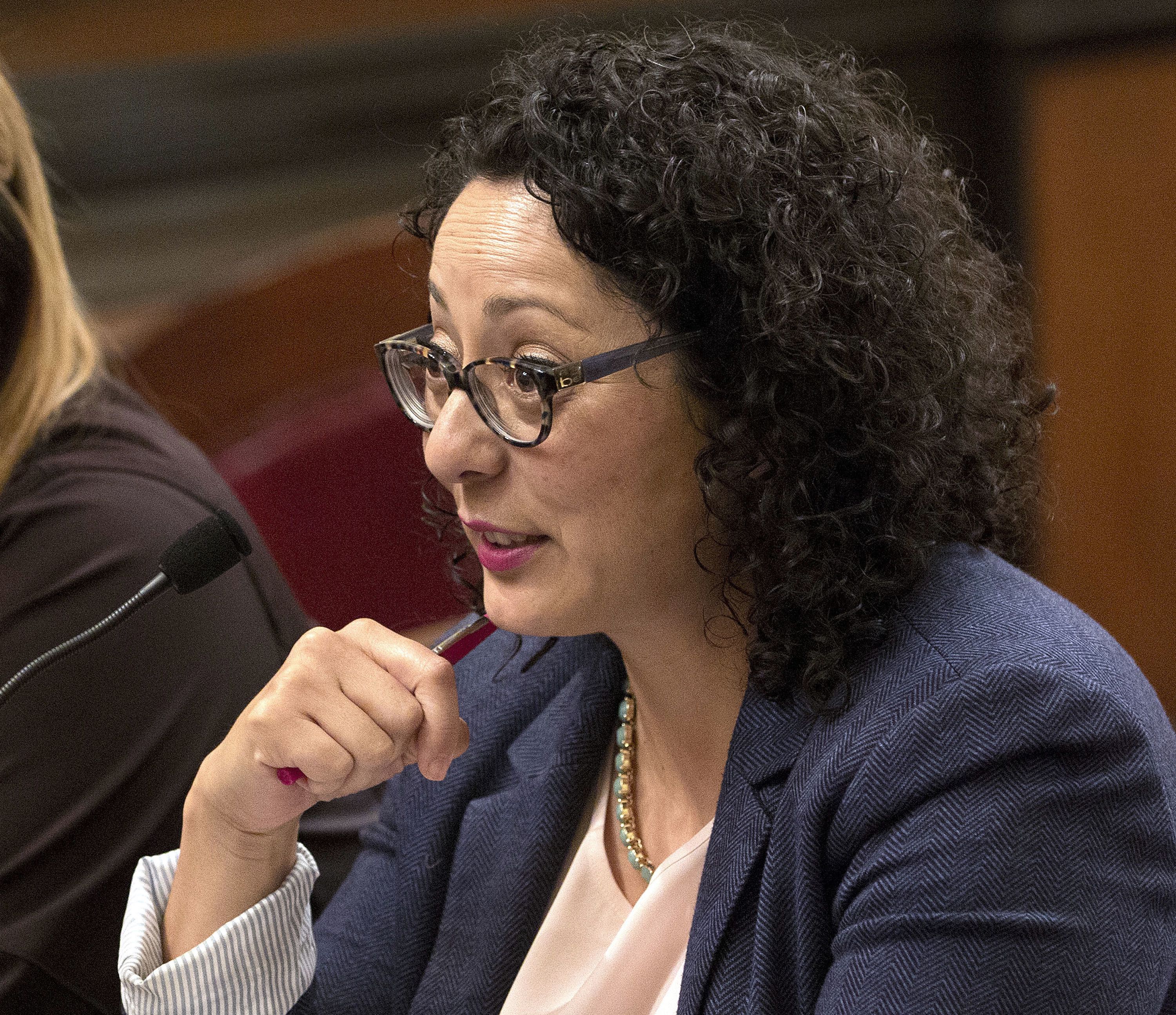 Garcia, in fact, is an intersectional feminist. She spoke at the Women's March in January. Her Twitter account is geared toward all forms of social justice, featuring hashtags such as #enviornmentaljustice and #WeSaidEnough.
She was also a passionate supporter of the #MeToo movement, which explains why she became a magnet for conservative frustrations with the feminist movement when accusations of sexual misconduct broke out.
Critiques of her apparent hypocrisy come from both sides of the political spectrum, but those from the right emphasize the views of some rightwing communities. Similar to how the #BlackLivesMatter movement yielded statements that #AllLivesMatter, the #MeToo hashtag received its own parody: #MenToo.
Twitter users such as Hyperborean continues to spawn critiques of the feminist movement on his social media, "Today we have special privilege for women who exploit equally, yet seek to get political support by latching onto things like #MeToo. For shame. #MenToo."
https://twitter.com/HyperboreanXRP/status/963959802274689025
Such comments reflect a problematic mindset toward more than just #MeToo. With their comments, those users exemplify sentiments about feminism itself and all of its associated sub-movements.
Feminists often cite the dictionary definition of their cause when trying to explain the egalitarianism of it, even if it is not typically received well. Feminism: "the theory of the political, economic and social equality of the sexes."
Those who oppose to feminism pay attention only the political part, dismissing the movement as using its political clout as a power move. Such hypocrisy as in Garcia's case, therefore, can be interpreted as an overcorrection by those who accept the historical subjugation of women but do not see extensive social problems in the present.
Then, there is the problem as defined by the left: a society that is not changing fast enough, a culture that needs regulation to push it in the right direction.
Perhaps, some of them could suggest, the overcompensation is just for the moment or until trends change when society really is egalitarian and does not require training wheels anymore. They might suggest that maybe women need their time as a priority.
This public discussion adds to discourse of socially inspired policies that aim at amending past wrongs committed against a minority, pointing out specific questions such as whether women or ethnic minorities should receive priority through Affirmative Action.
In regard to the #BlackLivesMatter movement, the question remains how one can remedy hundreds of years of atrocities with providing additional funding to typically African-American institutions. Others wonder how government's compensation to Native Americans for their historical displacement could ever make up for their pain.
However, it does not have to be about prioritization, just as Keith Urban's performance of "Female" was not meant to prioritize anyone. It was meant to show support for women, celebrate femininity and start conversations that might lead to better treatment of women.
As Urban described it, "I am surrounded by females in my life. I grew up in a house with boys, no sisters. Now I am in a house that's all girls. So this song speaks to me on a lot of levels." It was out of love for his wife, Nicole Kidman, and their two daughters that he took the risky move to present feminist content in a genre largely dominated by conservative thought.
Regardless of politics, the song is a work of art. The chorus is beautiful and dissipates any discomfort the politically-charged lyrics might have created. Although written and performed by men, the allusions to femininity, strength and divinity capture the feelings of struggle and hope associated with the feminist movement:
"Sister, shoulder
Daughter, lover
Healer, broken halo
Mother nature
Fire, suit of armor
Soul survivor, Holy Water
Secret keeper, fortune teller
Virgin Mary, scarlet letter
Technicolor river wild
Baby girl, women shine
Female."