Required Watching
They're multiracial, trans-allies, family-oriented, sexually liberated, self-confident businesswomen, and what's the argument against?
By Jessinta Smith, Suffolk Community College
---
I watch "Keeping Up With The Kardashians."
I'm a college-educated woman who gets good grades, wants to be a successful entrepreneur one day and still watches the Kardashians. I don't watch it ironically either, or as a guilty pleasure—I tune in because I enjoy the series and the people in it. Unlike a lot of the family's critics, I find a lot of value in watching the Kardashians and seeing their family function.
No matter what accusations you want to levy against the Kardashians, their prowess as businesswomen is undeniable. Despite the public's animosity for the family, the women continue to be forward-thinking entrepreneurs and serve as positive role models for ambitious women. To succeed in business is remarkable; to succeed in business as a woman is incredible; but to succeed in business as a family of women despite the ill-will of half a nation—that's nearly miraculous.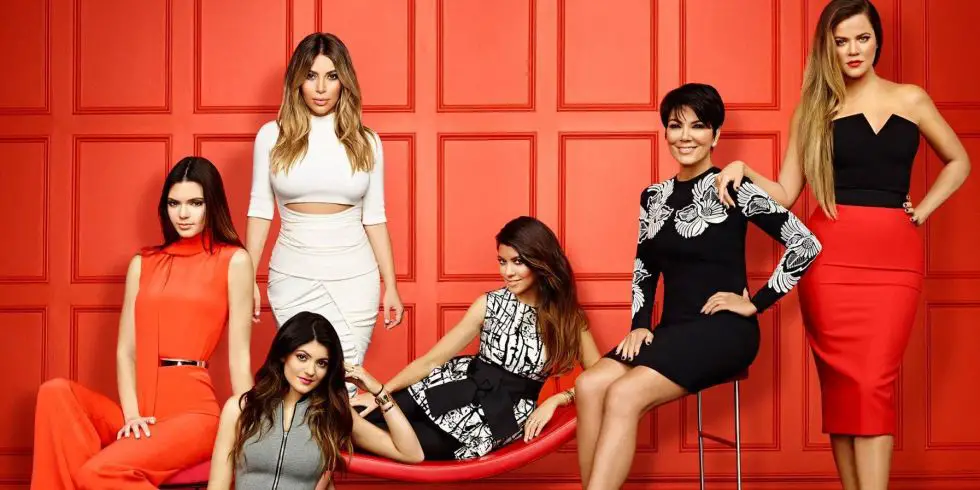 For a variety of reasons, and many times for no reason at all, the general public disdains the Kardashian family. If you want proof, check any one of their Facebook or Instagram pages. Despite the widespread enmity, the Kardashian women continue to be ridiculously business savvy in their endeavors. From their television show, to their clothing line to Kylie's lip kit, these women don't let obstacles stop them. They're incredible examples that you don't have to be loved by everyone to have a successful career.
On a similar note, the family also shows that while not every business venture will pan out, failed concepts don't mean failure. Khloe recently had to cancel her show "Kocktails With Khloe," and in the past Kim experimented with a brief, far-from-fabulous music career, yet both continue to invest in new ventures, undeterred by past mistakes and in fact happily learning from them. Kim has admitted that her music move was not the best, but she continues to triumph in almost every other endeavor. The family's occasional business mishaps help remind us that even the best, most shrewd businesspeople make mistakes.
Watching "Keeping Up" has also helped combat the negative connotations surrounding divorce. Kris and Caitlyn (then Bruce) divorced in 2015 after filing in 2014, and both have continued to prosper following the split. Kourtney recently separated from the father of her three children as well, explaining that you don't have to stay with a man who makes you unhappy for any reason.
On the show, Kourtney shares how difficult divorce is and how immensely strong single mothers are. We witness her cry, struggle and ultimately pick herself back up. The Kardashians help audiences realize that divorce can happen to anyone, and that being strong enough to say you're no longer happy is painful, but necessary.
Personally, the main reason I like "Keeping Up" is because it shows the reality of sisterhood.
In an episode I watched last night, Kylie threw a tantrum because Kendall was borrowing her dress. The misunderstanding resulted in them calling each other bitches, and I was excited because I've had that same exact fight with my sister pretty much weekly since she's been able to wear my clothes.
I enjoy watching other sisters interact, because I can relate and it's nice to watch the stupid fights instead of having them. "Keeping Up" portrays the reality that relationships between siblings vacillate wildly day-to-day, and it's nice to see an honest depiction of sister and brotherhood's emotional unpredictability. There are days where my sister is my best friend and days when she is literally the biggest bitch I know, and it's fun to see other people go through that.
Along with sisterhood/family drama, the Kardashians also show the difficulty of trying to start your own family, as both Khloe and Kim have suffered with infertility. "Keeping Up" shows how emotional it is when you are trying to have children but are physically unable to, along with the terror of high-risk pregnancies. The Kardashian tribe struggles with an affliction that affects 11.9 percent of women, and they're brave enough to grapple with the complex emotional pain of infertility in front of an audience of more than 2.5 million.
On top of everything else, "Keeping Up" is also a positive vision of interracial marriage, one that helps break down stereotypes around race and weaken the taboo of miscegenation. Khloe is married to Lamar Odom, and Kim of course is married to Kanye West, with whom she has two children. These women show that race doesn't affect love, and that you should do whatever (or whoever) it is that makes you happy.
Throughout the show, the underlying characteristic the Kardashians exemplify is self-confidence. In spite of the public's distaste for them, the Kardashian women get through all of their problems—from business to breakups to body image—because they're confident.
It's not an accident either; it's obvious that the Kardashian women know how important confidence is, because when Kourtney split up with Scott, her sisters' first priority was getting back her confidence. Although not a sister, confidence played an integral role to Caitlyn and her transition. Clearly, the Kardashians understand the importance of doing what you believe in.
Finally, "Keeping Up" shows how much the Kardashians esteem happiness. Sure they fight, call each other bitches and all of that fun stuff, but that's what a normal family does. People love condemning the family for their actions, but time and again the Kardashians have demonstrated that they do what makes them happy.
When questioned about her lip injection, Kylie simply said that getting her lips done makes her happy, and that is the best and most valid answer to altering your appearance. If you can't learn anything from "Keeping Up with Kardashians," at least appreciate their insistence that you should live for your own happiness and never anyone else's.