Art is one of those things that continues to evolve, and in its constant evolution, art reimagines itself and is cycled through society time and time again. One art form that does not require a textbook with Shakespearean translations, the knowledge of paint strokes or the color wheel to understand is music.
There is a certain magic surrounding music as it has the ability to heal any wounds, excite any boring situation and satisfy whatever mood you are in. There are also those songs that seem to hit you right in the feels, songs that, if sung by the right singer, could make a chorus about a glass of wine bring you to tears.
Such songs are well-crafted pieces of art dependent on three key ingredients: artist, message and melody. The artist is important because their voice has the ability to transform even a song about balloons into the most heartfelt break-up song in the world.
The message presented by an artist gives the song purpose, and the message of most songs nowadays is either romance, sex or heartache. Even those really catchy '90s boy-band songs were about sex, but, because of the singers' angelic voices, fans still sung about making love all night while vividly describing every part of the male and female body. Modern-day artists, on the other hand, are not shy when mentioning sex in their songs. I personally think Chris Brown's voice can enhance any song, but the man has taught me more about the female body and sexual pleasure than any health or sex-ed class ever did.
The last and final ingredient to a wonderful, "sing-your-heart-out" song is the melody. The artist gives the song a voice, the lyrics give the song a message and the melody gives the song its rhythm. When all else fails and you can't remember the artist's name or lyrics, the melody is the last resort to identifying any song that keeps floating around in your head. If it were possible, I'm sure we'd sing the melody to Siri or Google (for all you Android users out there) in an attempt to figure out the song given we haven't already typed the lyrics into the search bar.
In the grand scheme of things though, when those three ingredients come together, romance hails as the key theme of most, if not all, songs of the twenty-first century, and I am honestly getting tired of it (although I do enjoy heart wrenching, break-up songs every now and again). So it's refreshing to discover an artist who doesn't stick to the monotonous theme of romance in every single one of their songs. Enter Jacob Banks.
Jacob Banks is a Nigerian-born, English singer/songwriter with a unique voice and message that demands the attention of the world. The "need to know" about Banks is as follows: He moved to Birmingham, England, when he was thirteen years old and started writing songs at the age of twenty. He gained a presence in the music world through open-mic performances and backing artists such as Emeli Sandé and Alicia Keys while on tour. Banks is now signed with Interscope Records and has released two albums and one EP.
The English singer's unabashedly honest music escapes the mold of heartbreak and romance, while encompassing all the key ingredients of songs that tear at the heartstrings. First, you need a great artist: Banks, whose voice is soulful, deep and emotional, sings in a way that demands you stop and listen to what he has to say. Second, a message: Music is an outlet artists use to convey their emotions and thoughts, and Banks has a lot to say in terms of social injustice, familial love and empowerment. Third, the melody: Banks blends together rhythmic African and passionate R&B beats to produce melodies worthy of being hummed for days on end.
While Banks' melody and voice add to his uniqueness as a singer, it's the message that truly makes him an artist worth listening to. Through his music, the R&B artist calls attention to issues in a time when politics is an endless conversation about social inequality, and society continually vacillates between supporting or silencing controversial social movements. His most recent EP, "The Boy Who Cried Freedom," is the perfect combination of confrontation and entertainment that makes music the transparent artistic outlet it is.
The title of the EP, "The Boy Who Cried Freedom," voices Banks' powerful and unapologetic message about social injustice. In a track-by-track interview, Banks dives into each song, unveiling the message hidden in his lyrics.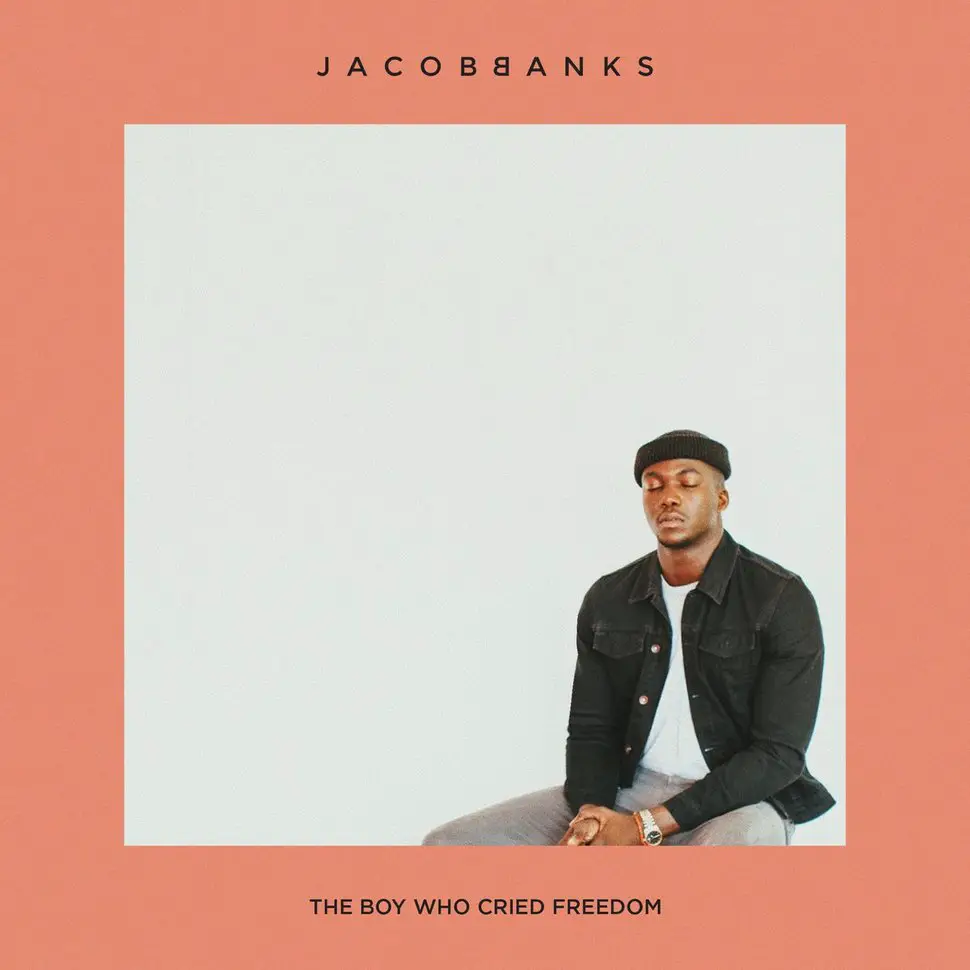 The opening track, "Chainsmoking," sets the EP off with a combination of electronic rhythm and Banks's characteristic heartfelt and soulful voice. It is easy to categorize "Chainsmoking" as just another love song (especially considering the opening line of the song, "It's getting harder to breath chainsmoking your love"), but the 'you' Banks refers to in the song isn't his lover; it's the world, more specifically our society, and the song is a social commentary praising the resilience of those who are brave enough to fight for what they believe in, even they are when constantly pushed down by their oppressors.
The song's thought-provoking music video magnifies the image of resilience through its five featured characters: the oppressed and the oppressor. Four individuals, including Banks himself, stand—battered, bloody and all but broken—in the face of their oppressor, daring to rise after every blow trying to knock them off their feet.
The music video serves as magnifying glass through which we have a close look of a society where protestors are told how to protest, or speaking up for what you believe in is rewarded by job suspensions and insults. This magnifying glass amplifies the rebellious spirit within us all and our power to overcome even the most menacing forms of oppression.
Banks continues his message on the strength of the oppressed in songs Mercy and Unholy War, both riddled with lyrics meant to empower people who feel knocked down by the world while calling attention to institutions in which oppression exists. Of the five songs on the EP, only two are about failed loves. I would say that three out of five is enough of a convincing record to prove Banks is a breath of soulful fresh air slicing through the over-played world of romance in music.