PBS' 'Hamilton' Documentary Brings Live Theatre Home
Although a champagne problem, the musical's popularity has made catching a performance difficult. That's where PBS comes in.
By Lauren Diethelm, University of California Santa Cruz
---
As Broadway fans go, I'm a fairly casual one.
I have a few shows I really love and a "show tunes" Pandora station, but I've never considered myself an incredibly intense fan, and as such I never really involved myself in the bootleg debate. That, I told myself, is a debate for people who know what they're talking about (like the author of this article). Netflix has "Rent" available to stream for free and so really, what more do I need?
"Hamilton." "Hamilton" is what I need.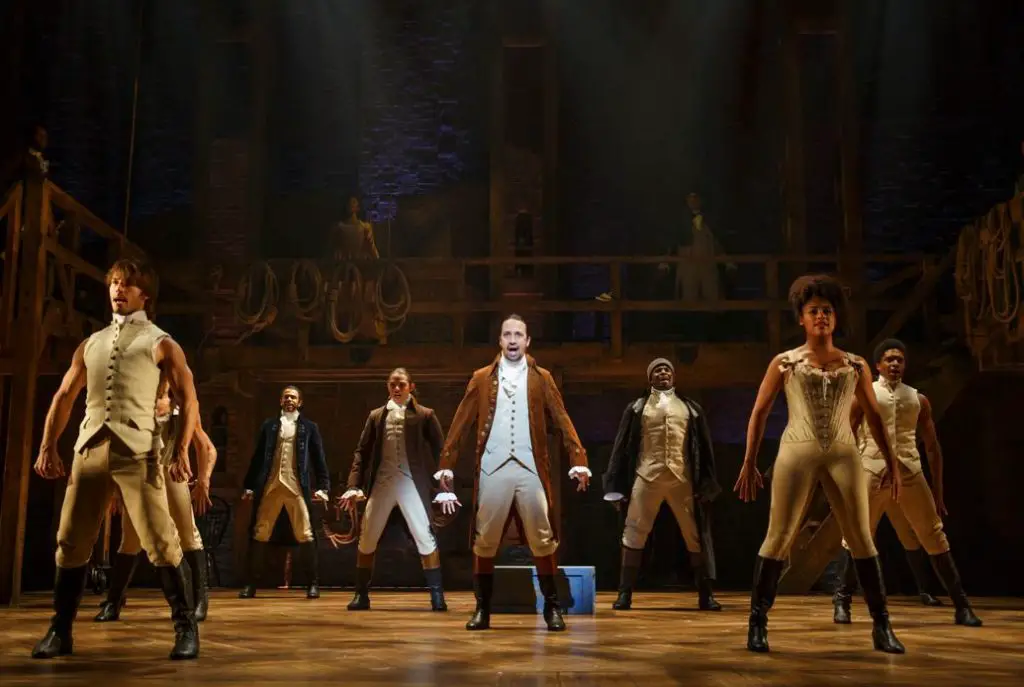 If you aren't a fan of show tunes, or if you've been living under a rock for the past several months, "Hamilton: An American Musical" is a kind of theatrical biopic of Treasury Secretary Alexander Hamilton, following him from his childhood escape from the Caribbean (yeah, I didn't know that either) all the way to his death by duel in 1804. Written and starred in by Lin-Manuel Miranda, "Hamilton" features a cast made up entirely of actors of color and a soundtrack that draws on hip-hop, rap, and (in my opinion) spoken word poetry, as well as traditional Broadway influences.
I could talk about this show for ages, and I have, but the only experience I have of it is the auditory. I've listened to the original cast recorded album so many times I know every word of it by heart, but the inaccessibility of Broadway—and all live theater, really—leaves me and anyone else in my income bracket little chance of ever actually seeing "Hamilton" live. Tickets to a show in Los Angeles in August of 2017 already cost as high $1,027—and granted, those are prime seats, but my point remains the same. Tickets to "Hamilton" on Broadway are nearly impossible to get, ignoring the insane price of the tickets themselves on top of travel and lodging costs, and even off-broadway productions are ridiculously expensive. Back to streaming on Netflix, please.
Earlier this summer, it was announced that PBS is producing a "Hamilton" documentary, including some scenes from the show itself but also behind-the-scenes content about the writing and production. It was also just announced that the original cast is being filmed this week, just in time to catch several of the leading actors (including Lin-Manuel Miranda as Hamilton) before they leave the show.
I'm beyond excited about both of these things.
I've watched every interview Miranda has ever done, every "60 Minutes" and "Good Morning America" segment and every award show that "Hamilton" has been featured on in an increasingly desperate attempt to add a visual element to my otherwise blind experience of the show. I've had only minor success with this endeavor—I know how the two most popular numbers in the show look on stage, but not much beyond that.
I'm starting to think the morning talk shows all use the same clip of footage, even.
I read that most of the show is sung, with not a lot of dialogue (think 2012 "Les Miserables"), so in theory I'm not missing much; the cast recording should be pretty close to the real deal. That being said, part of the beauty of live theater lies in the differences between performances, the inflections the actors use and their expressions, their actions. And, from what I have seen, the choreography of "Hamilton" is beautiful and amazingly well done, and that does change the experience of the show.
As Broadway shows go, this one is pretty new. They've just begun taking it out of New York and sending it to other cities, so there isn't going to be a "Rent" style movie any time soon, much to my chagrin, but that's what makes the PBS documentary so exciting. There have been different unconfirmed rumors as to how much of the recorded show will actually be in the documentary, but at this point, I'll take literally anything I can get.
There have been quite a few moments where I have wished, bitterly, that someone would just tape the show already, because even a shitty bootleg would be better than nothing, but in my better moments I definitely understand the resistance to filming from the audience. There is a kind of magic and skill involved in live theater that I respect and love immensely, but I also am not made of money or idealism. Things like the PBS documentary or "Good Morning America" segments, while totally inadequate in the grand scheme of things for everybody involved, are stepping stones to letting the greater population of theater viewers and lovers see the shows they would otherwise never get to see.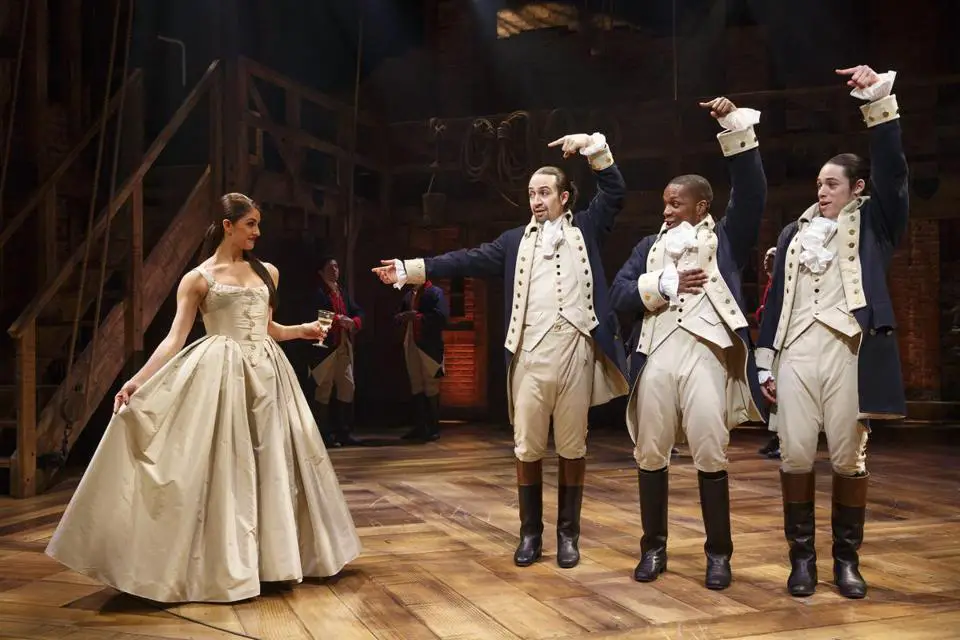 In a perfect world, everything would just be made into a movie. Here too I understand the resistance—a movie filmed in a studio is an entirely different experience than a live show—but it's not like people haven't done it before. At a certain point I think (hope) even the most extreme of live theater purists can understand that changing the medium and the people involved can be a good thing for the story of the show; fresh ideas and limitations can take an already amazing show like "Chicago," for example, and turn it into an even more amazing movie. The 2002 film with Renée Zellweger and Catherine Zeta-Jones is absolutely visually striking, and, as with any remake, the different actors bring an entirely different layer to the story.
I think, from what I have seen and from what I've heard multiple times, that this original cast of "Hamilton" is going to be hard to top. I don't know enough about the history of Broadway or all the shows that have ever been preformed there to say whether there's ever been anything like "Hamilton" done before—maybe there has been, and people are just caught up in the novelty and excitement of this show right now. But also maybe there hasn't been anything done like this before, and we actually are witnessing the birth of a new kind of Broadway, and if that's the case, I think more people should be able to see it. So thanks, PBS. Keep it up.